I don't know if the last 2 weeks could have been any busier. My kids are in year round school and their last day is tomorrow. Yay, we will finally be able to start Summer. I haven't done much DIY or crafting lately so I thought I'd share with you some of the July/Summer Decor in my house.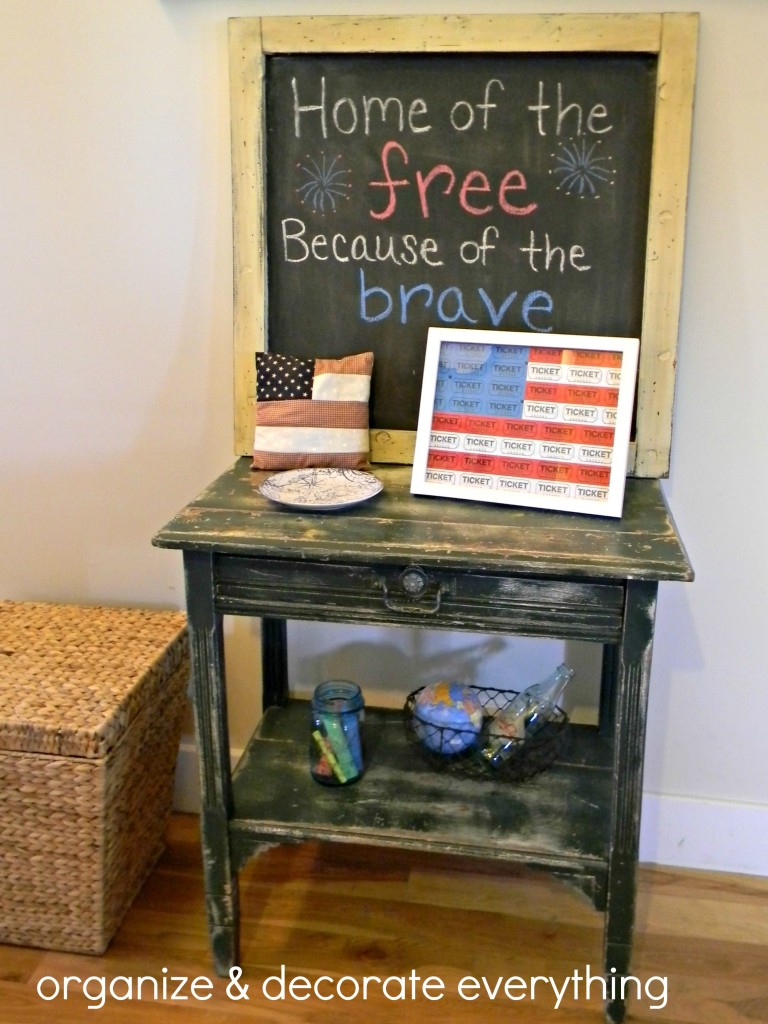 I love having a chalkboard in the entry so I can change it as often as I want. I made the ticket flag last year and the pillow a few years ago.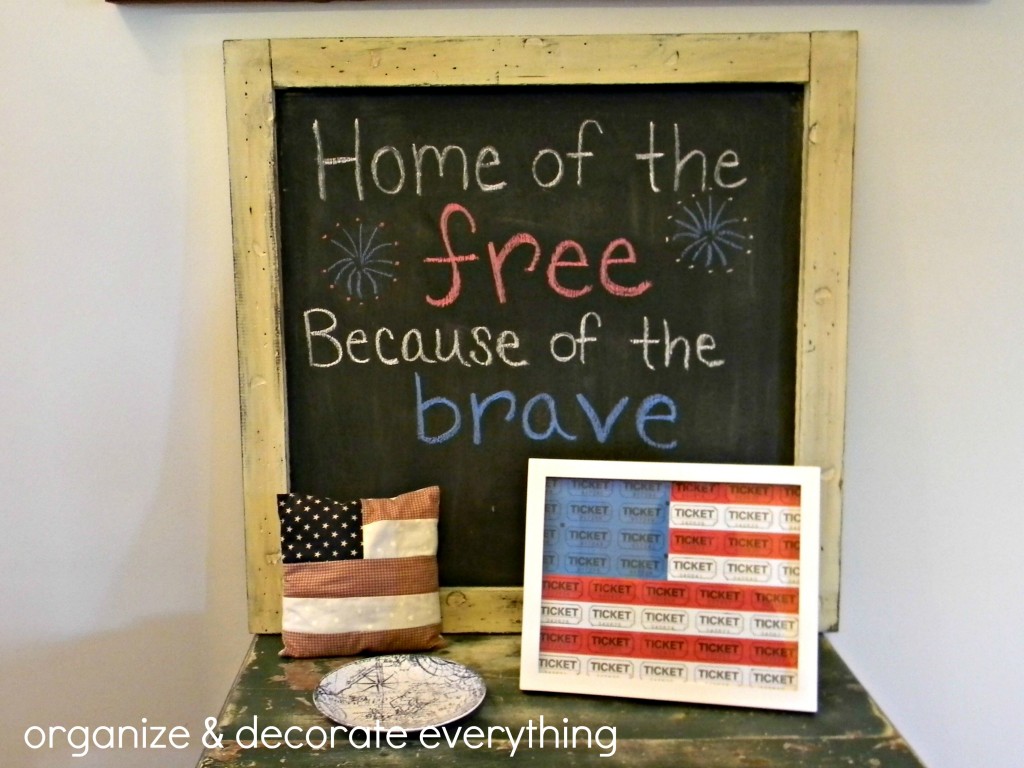 I didn't buy any new decor items this season. I like to walk through my house and check out my basement stash for decor items that will work.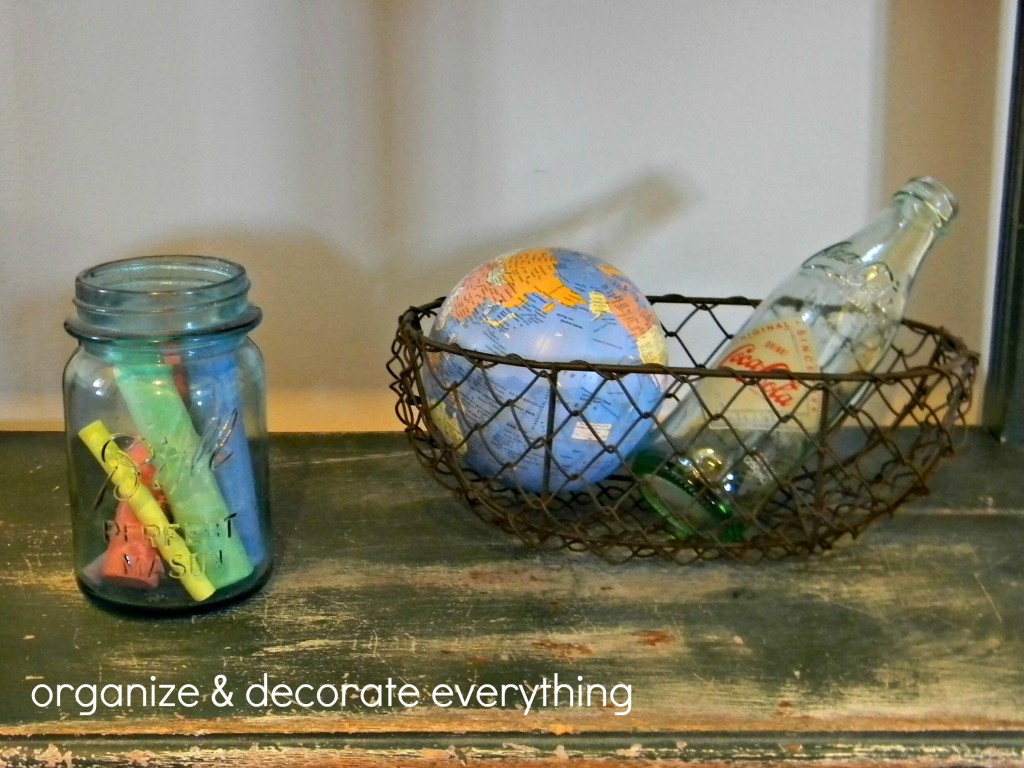 The awesome lantern came from a thrift store last year. I love decorating with old blue colored glass.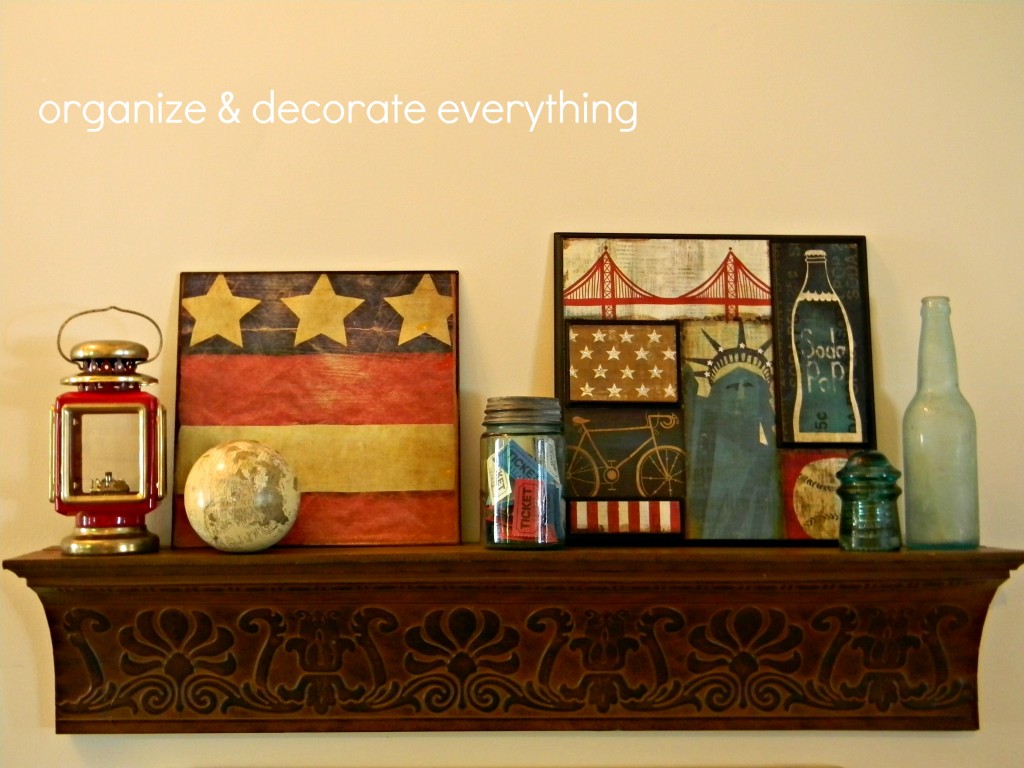 I made the star art last year and the boat came from a thrift store a few years ago.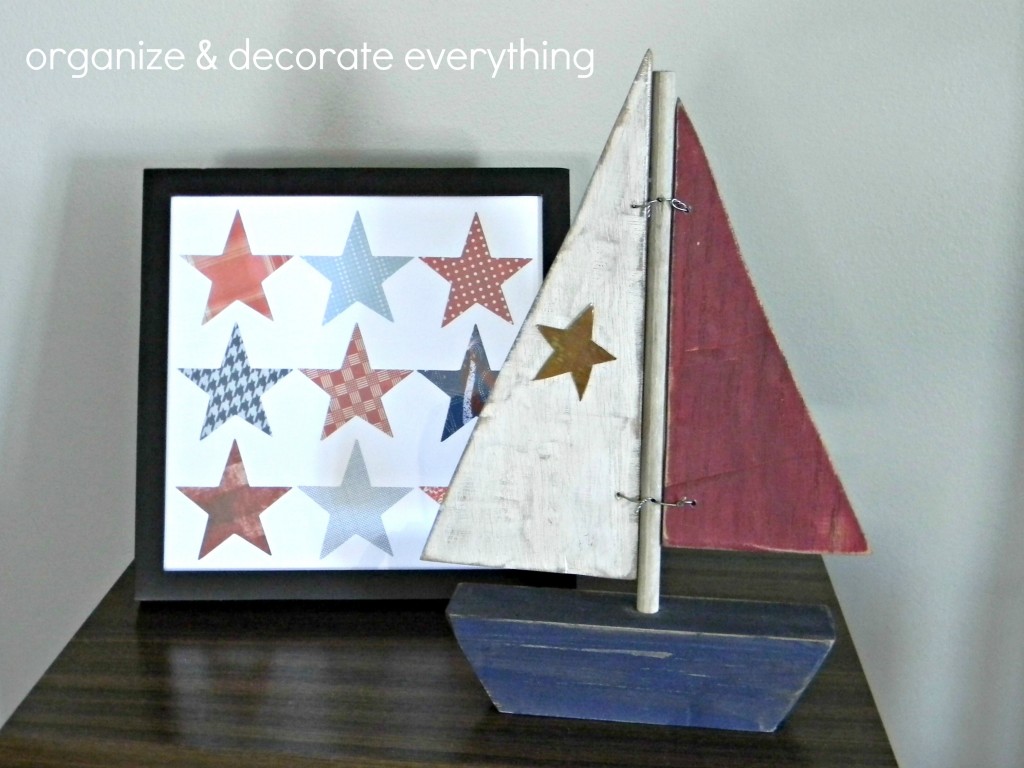 The pinwheels were made of scrapbook paper and I thought my glittered bottles would work perfectly for July. They remind me of sparklers.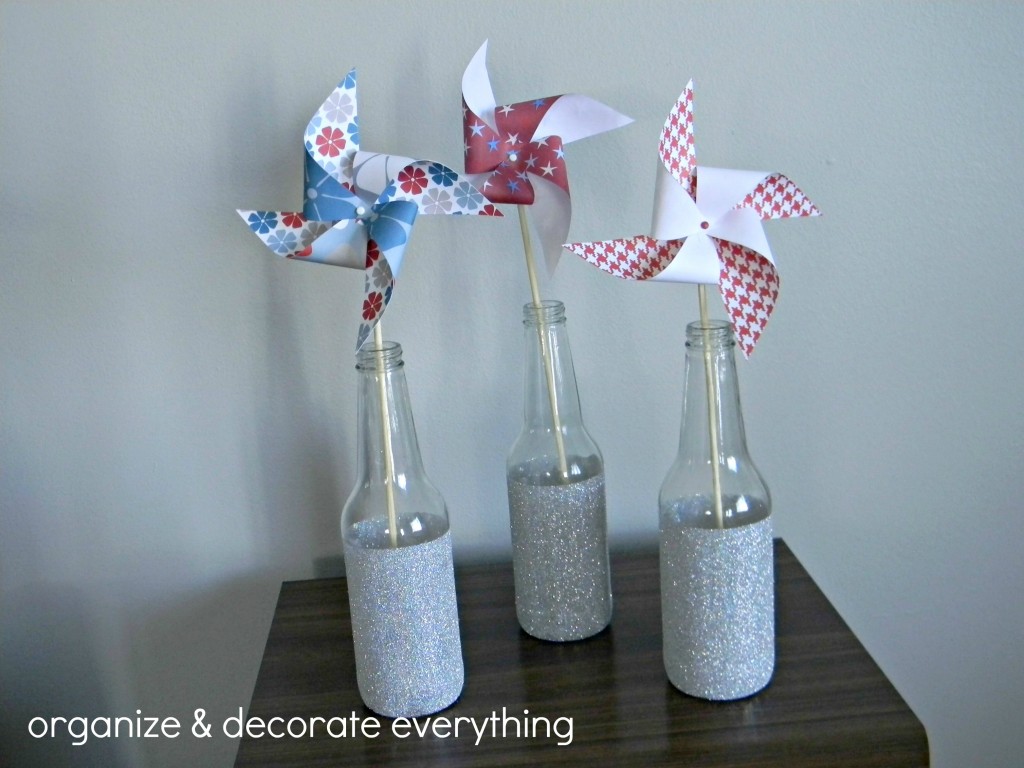 I brought a little beachy-ness to the living room by adding the sea stars and shell ball to the mirrored tray. I'll be adding more beachy-ness to my house next month. The set of four plates came from Home Goods.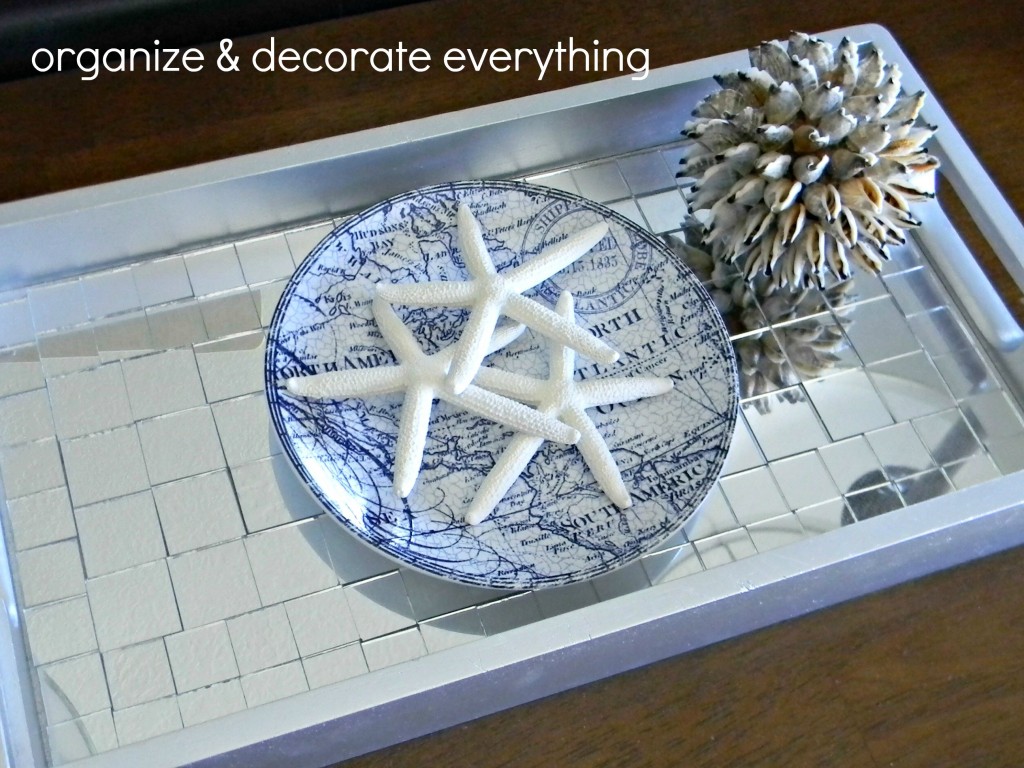 Did anyone else take advantage of the Old Navy $1 Flip Flop sale? I bought all these for me then 4 pair for Emilee and 1 pair each for the boys. I can't pass up this sale!