I thought I would share my back-to-school decor before I replaced it with Fall decor. I know it's a little late but I'm running a little behind these days. I didn't decorate much for back-to-school but my entry did get a little makeover.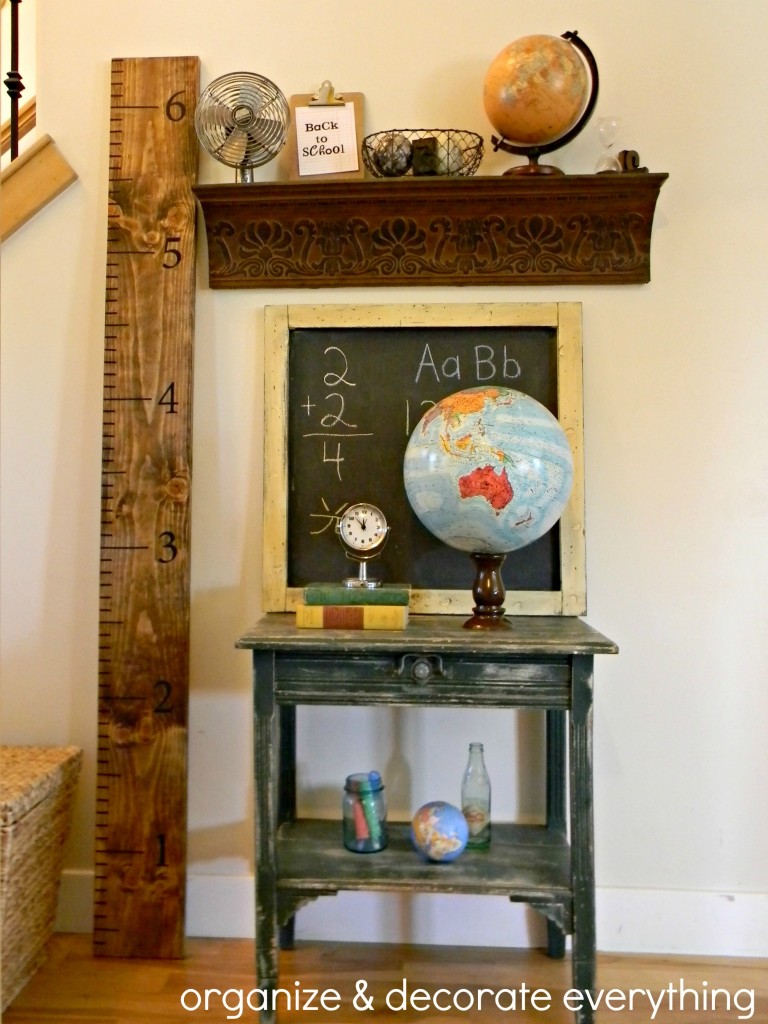 I gathered things from around the house that related to school. The globes are from Ammon's room, the fan is from our RV, and I added stickers to the paper on the clipboard to say "back to school". I also added the hour glass and letters to the shelf.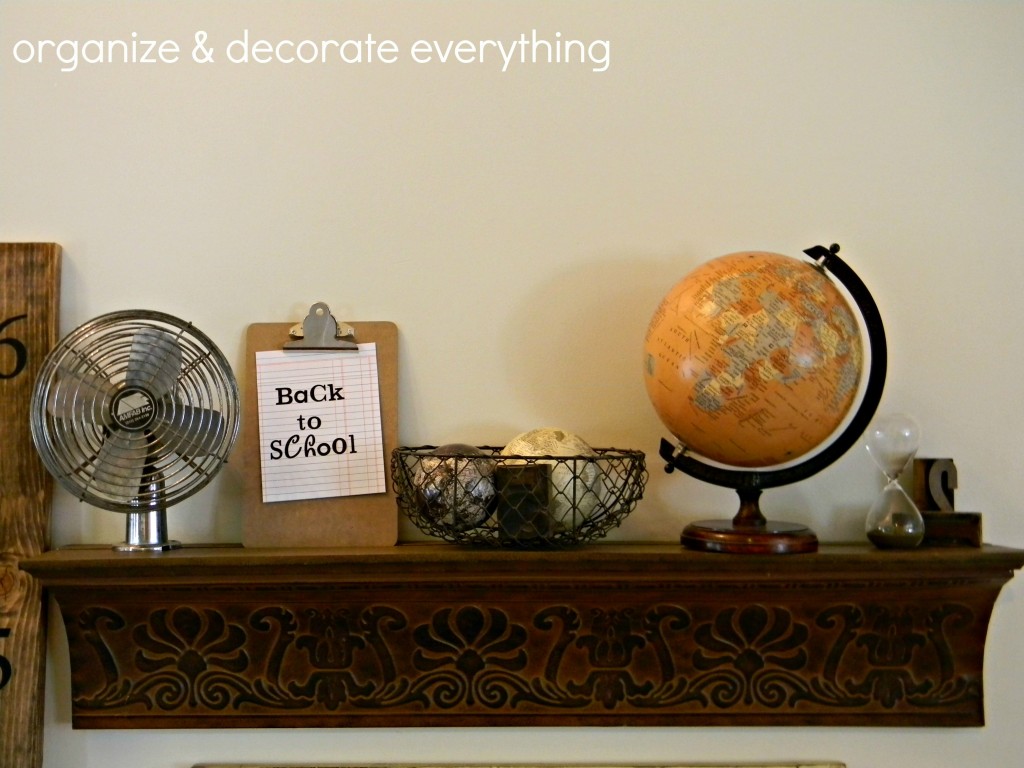 I wrote a few school related things on the chalkboard. Ammon added a Chinese symbol since he's in the Chinese Immersion program. I bought the broken globe from D.I. and placed it on a candlestick. I love decorating with books and it gave the clock the height it needed. The big ruler is actually a growth chart from my friend Jonie.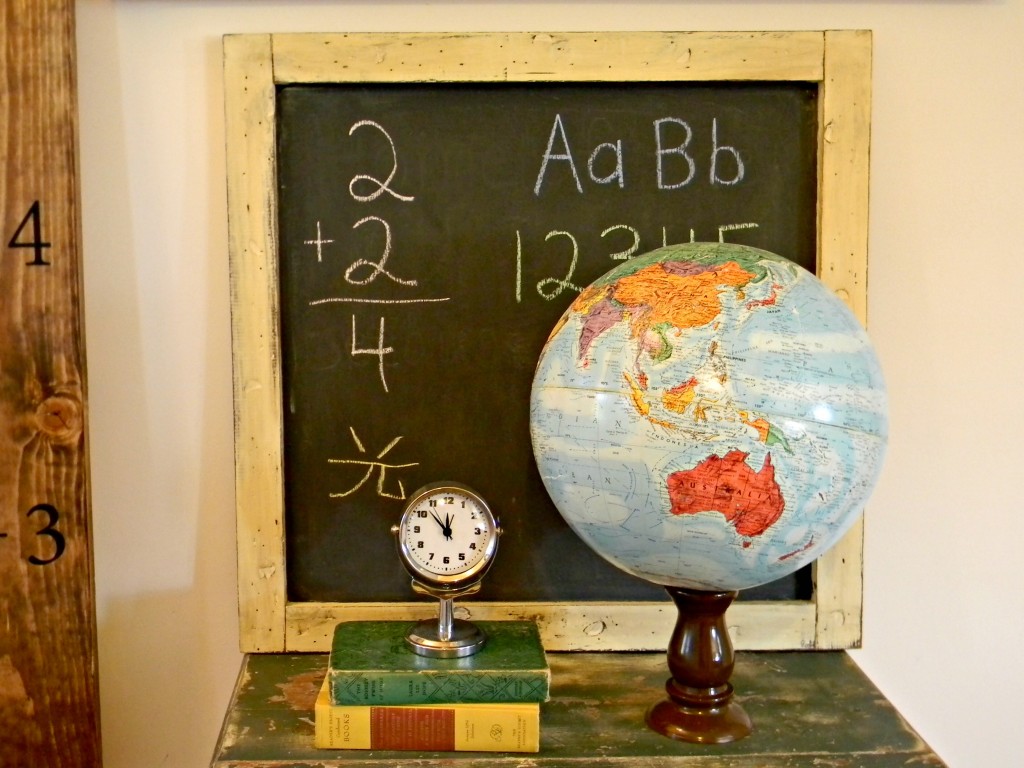 The bottom shelf holds a jar of chalk, a ball globe and an old Coke bottle.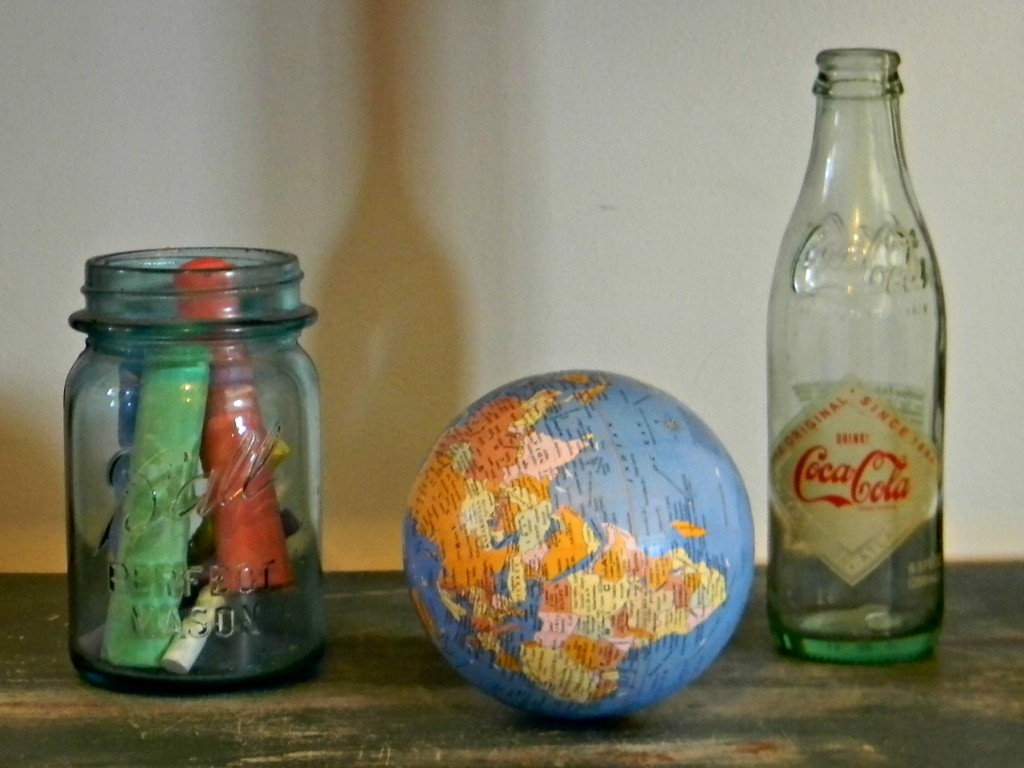 I added some little number cards to my wired frame. I like to change this out with the holidays and seasons.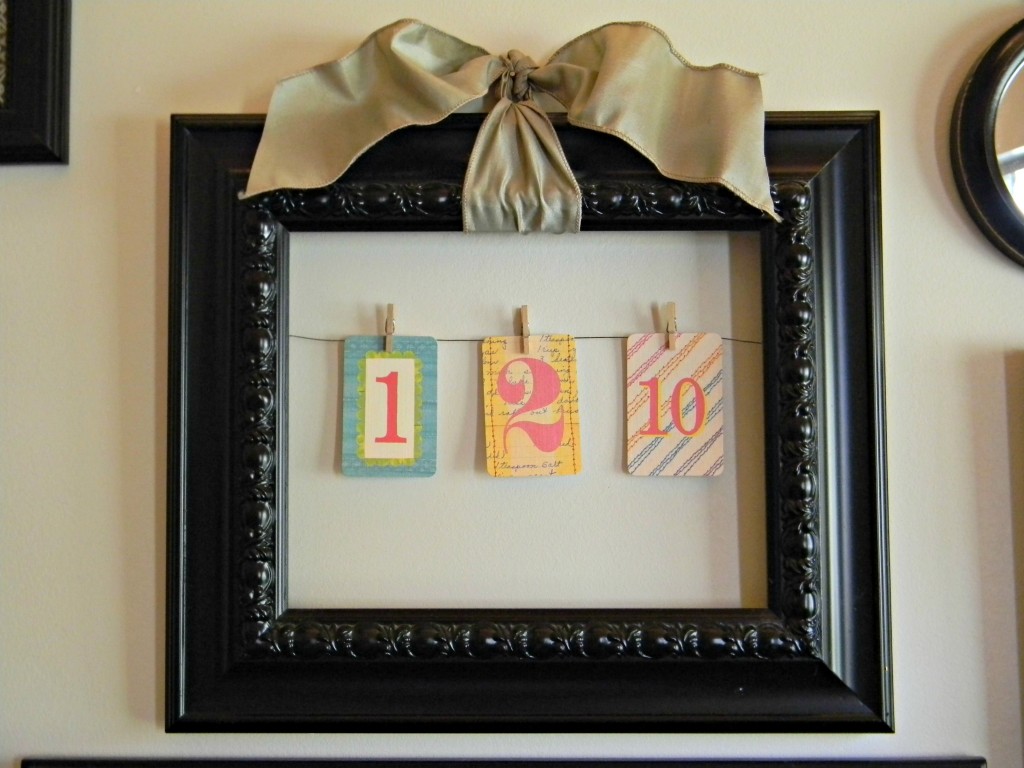 And I just have to show you my new runner in the entry. I really love it!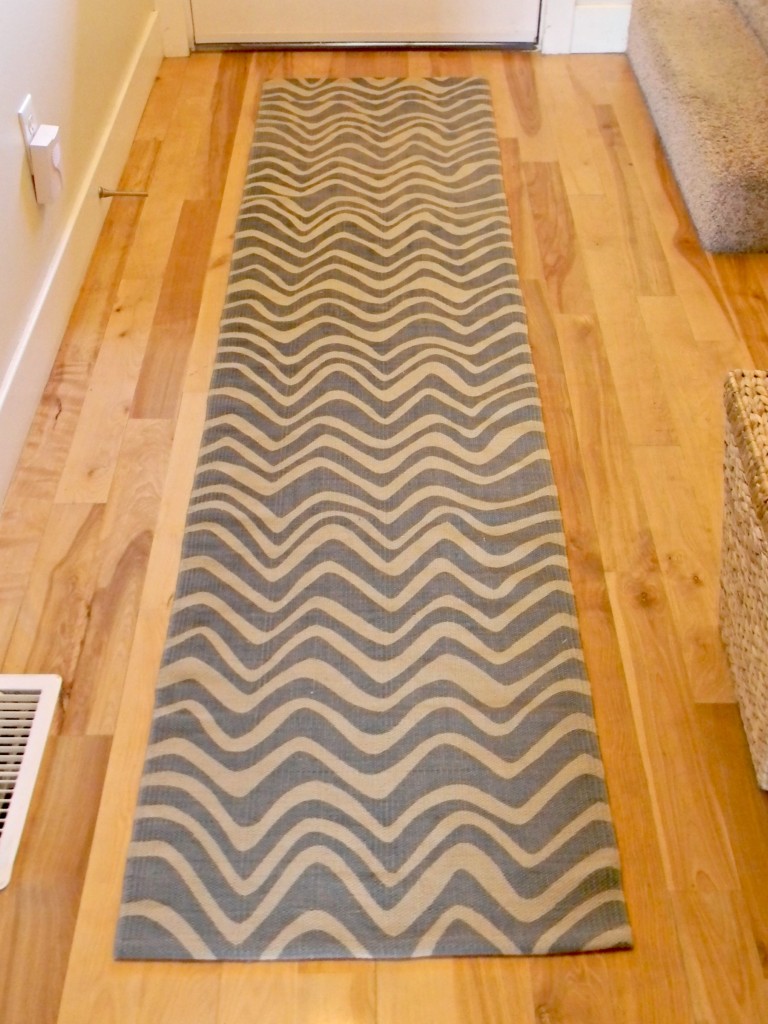 Thanks for coming by!
Check Out These Related Posts