Okay, I am so far behind on my "Peek Through Last Week" posts that this is going to be a huge photo dump. My family has been asking for pictures so don't feel like you have to look through them all if you're not family, but my kids and grandkids are cute if you'd like to check them out.
Little Miss Ella with her baby doll. She wanted me to keep covering her up but she wasn't about to take a nap.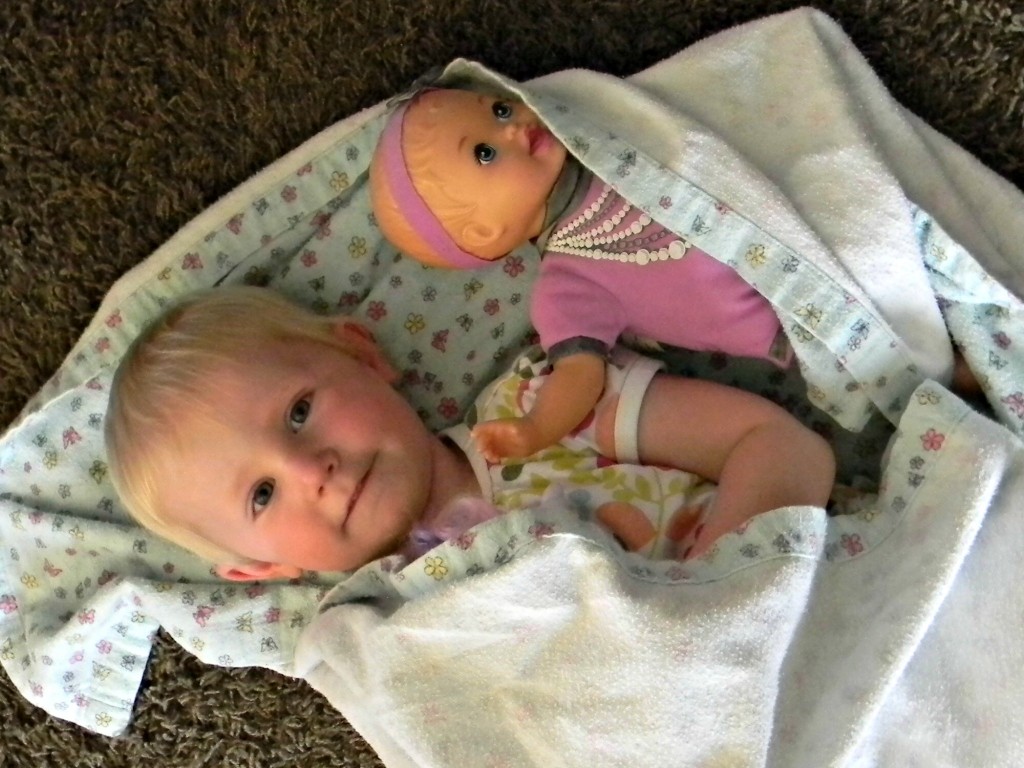 I always take the kids out to ice cream after they get shots. Zach had to get 3 shots for Jr. High.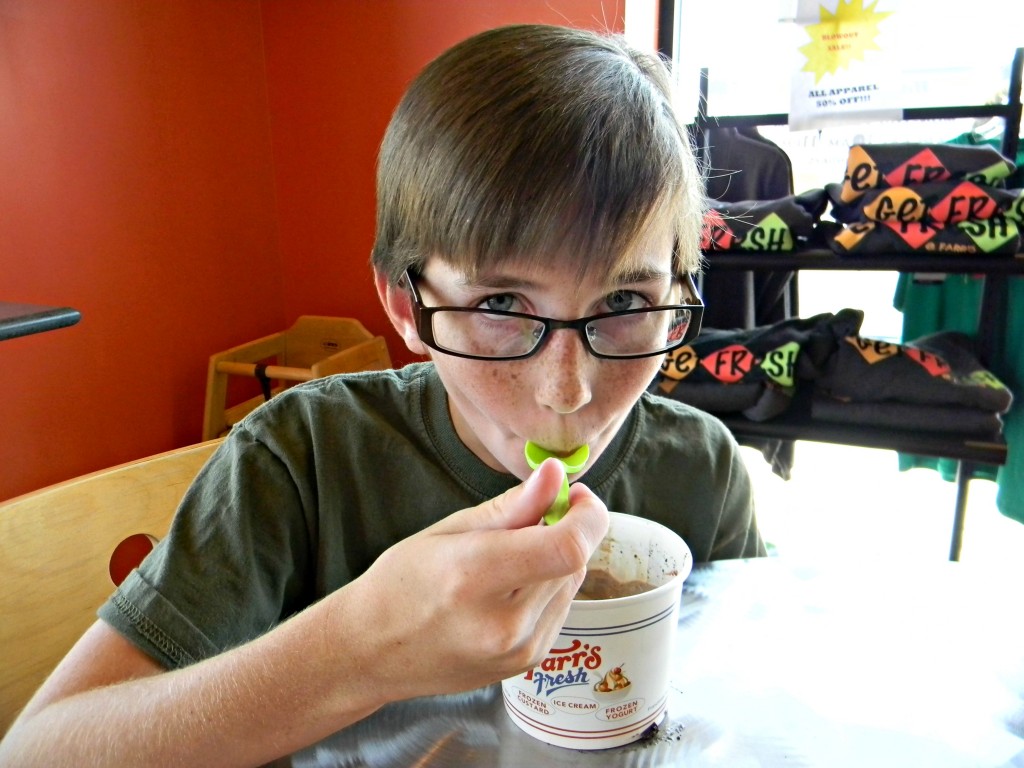 Guess what my new calling is? No I didn't tie the boys up with the ropes, we were learning knots.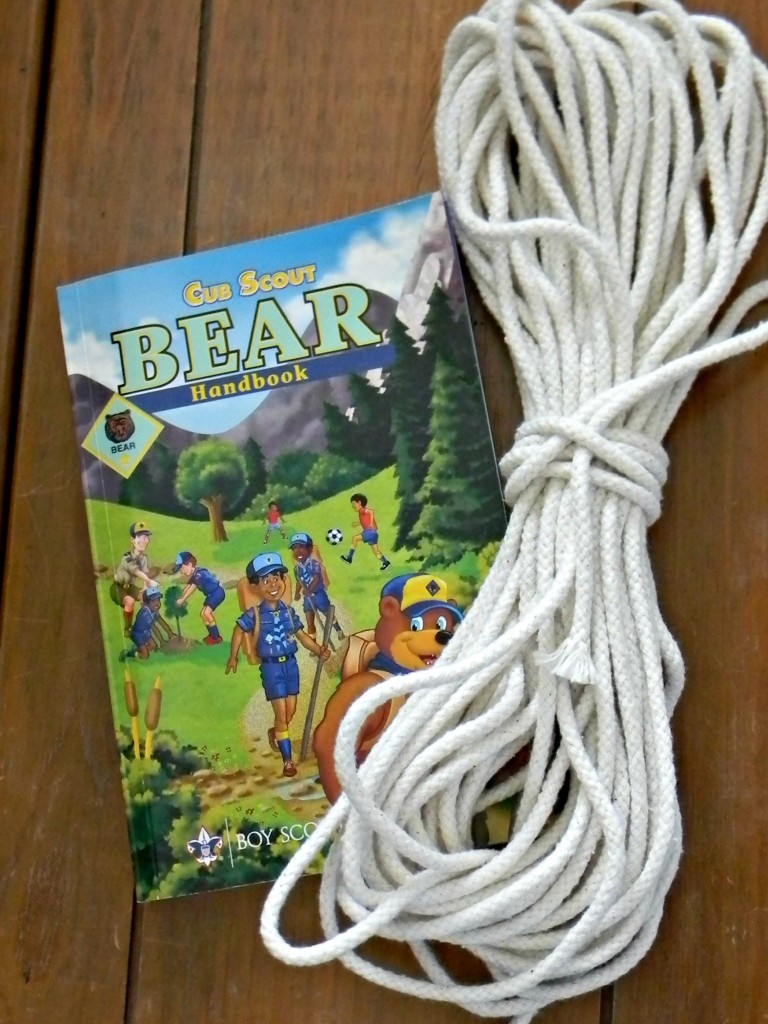 We decided to take a drive up to Cascade Springs. We hadn't been up there for over 15 years so these 3 had never been there.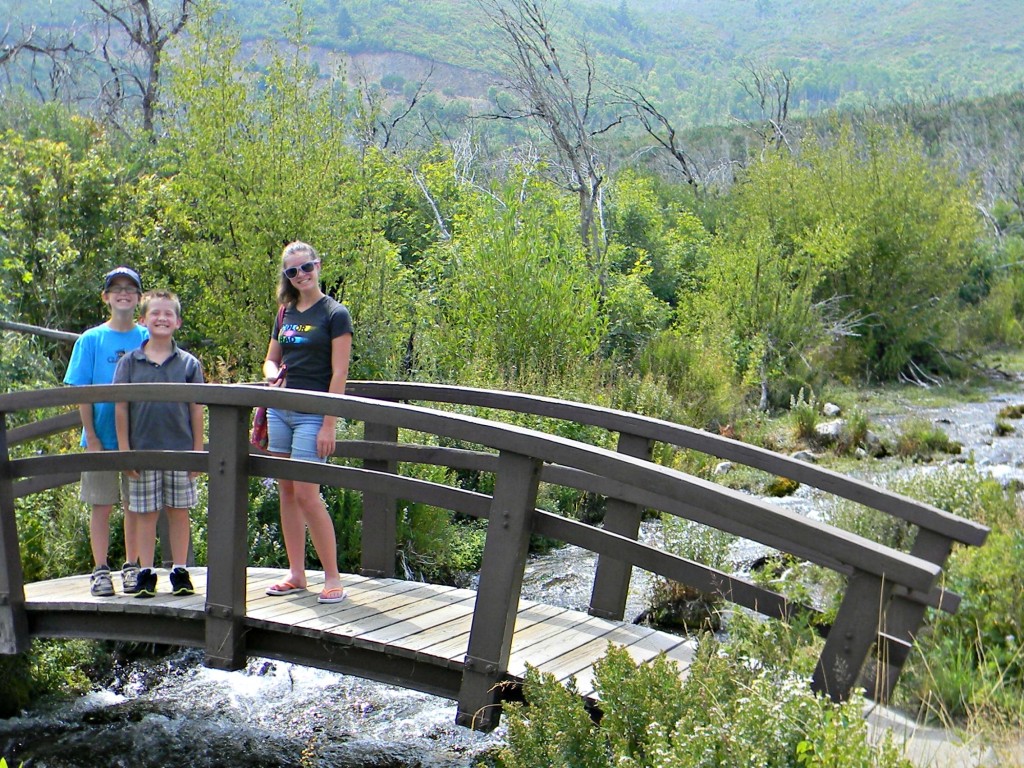 Zach and Ammon on the board walk.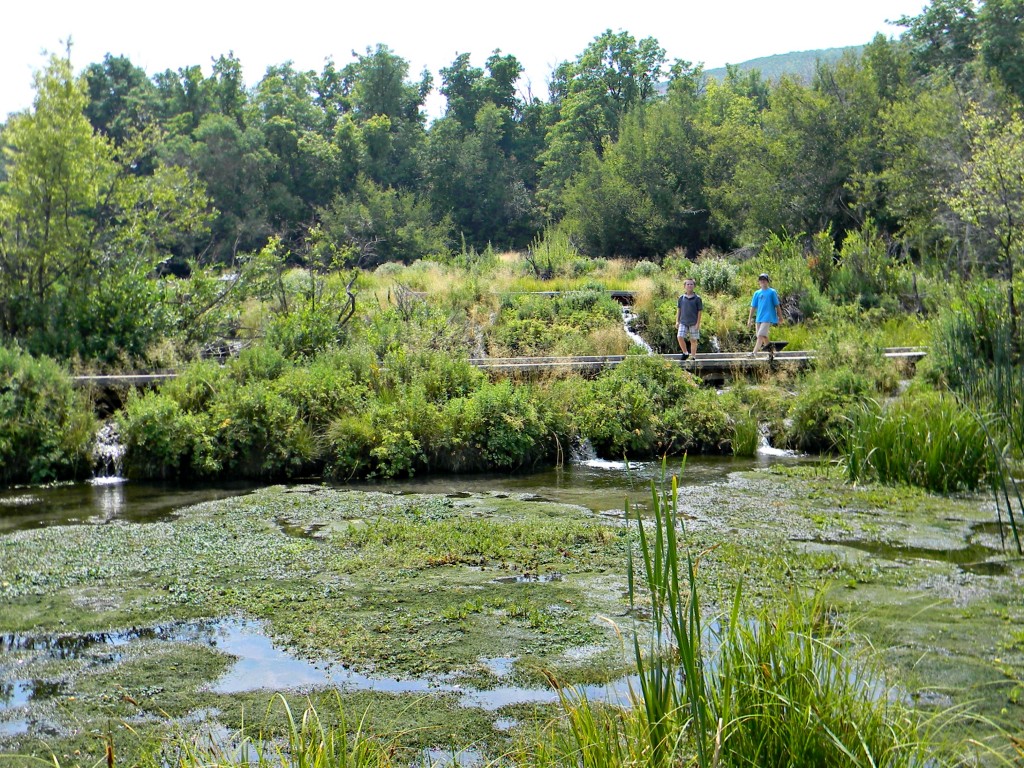 Some falls.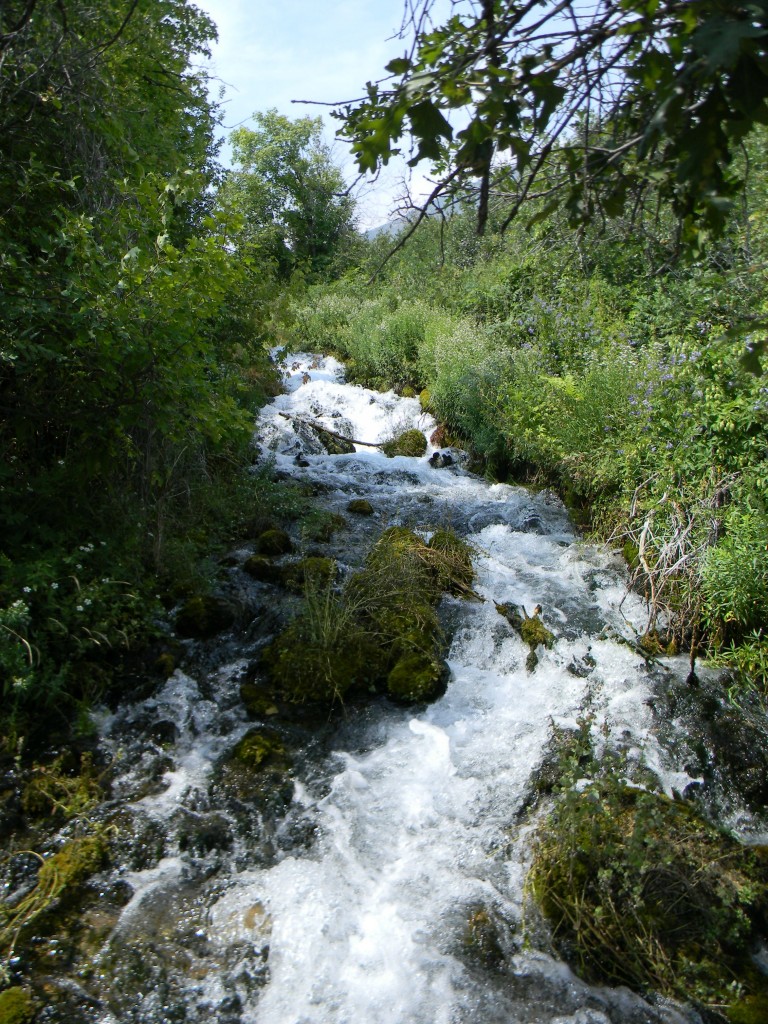 Inside the Crater in Midway. The kids want to go back and go snorkeling.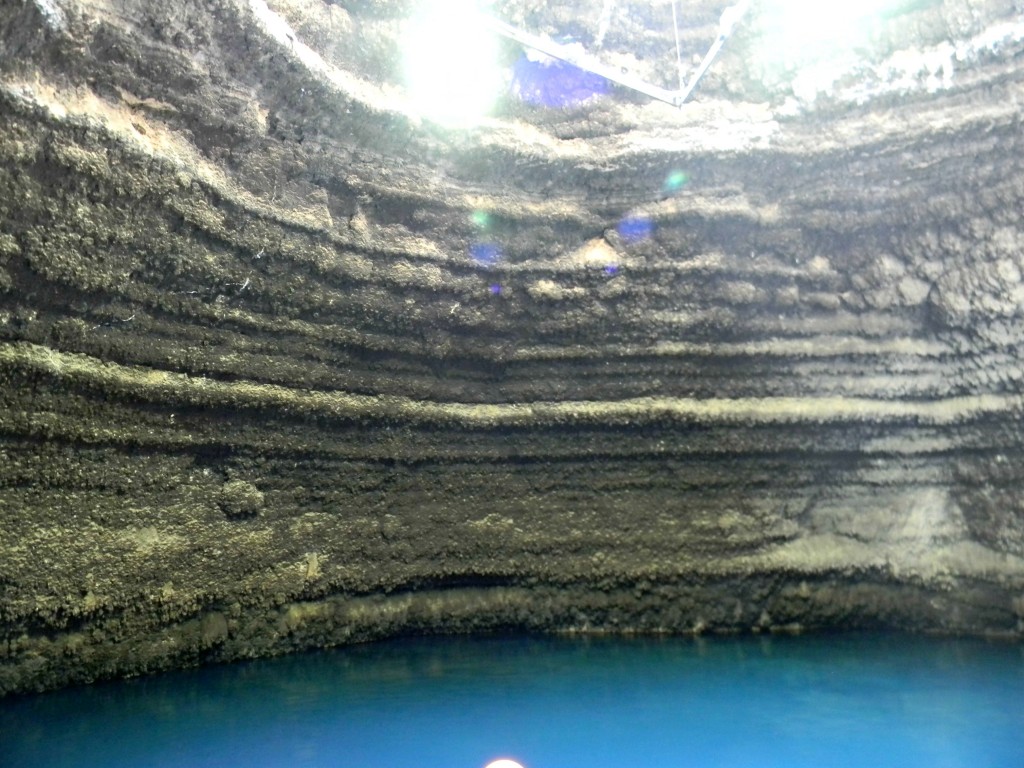 On the top.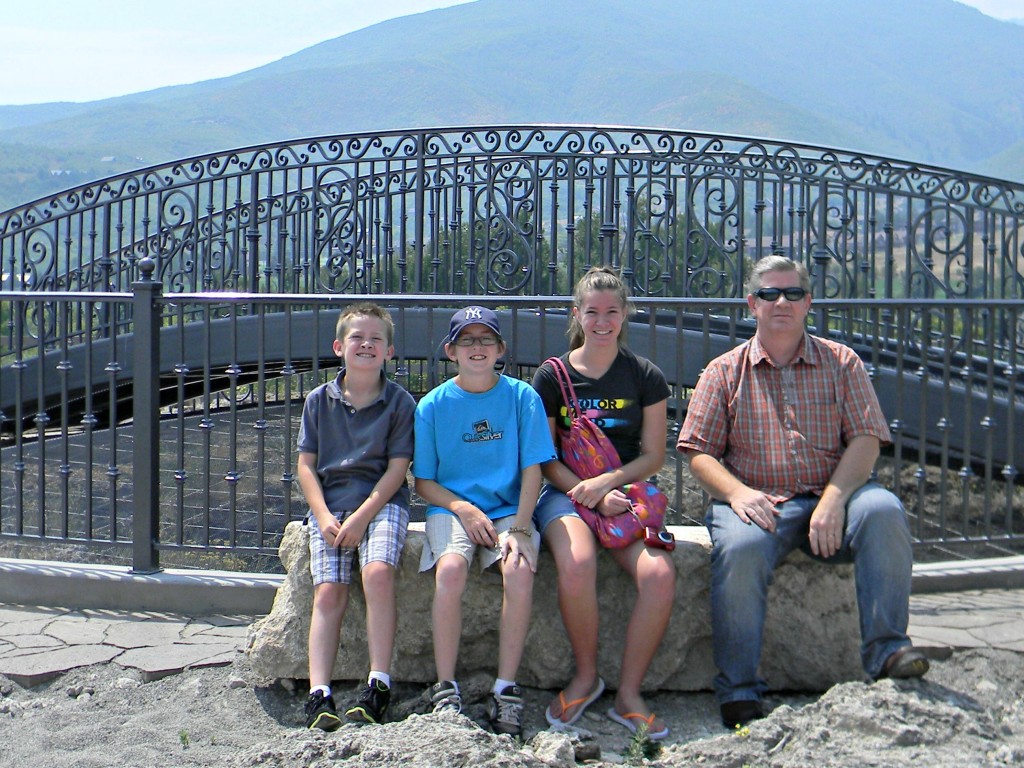 Hubby took a picture with me in it. He says I'm never in enough pictures.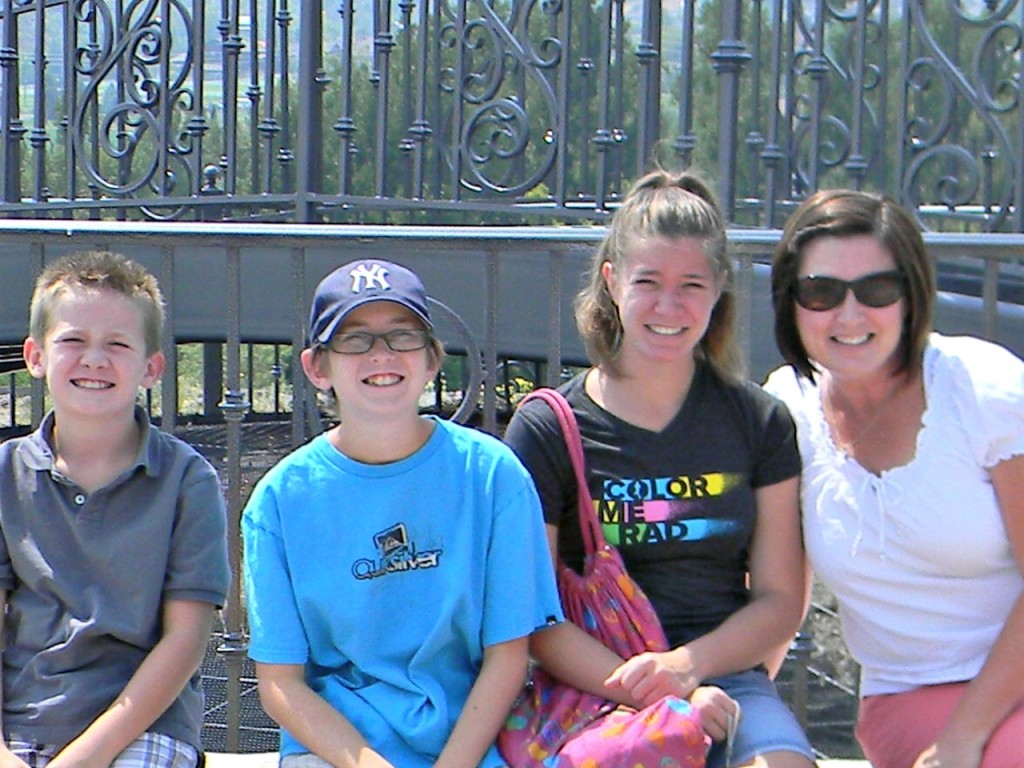 Ammon started school weeks before the other kids because he's in year-round school.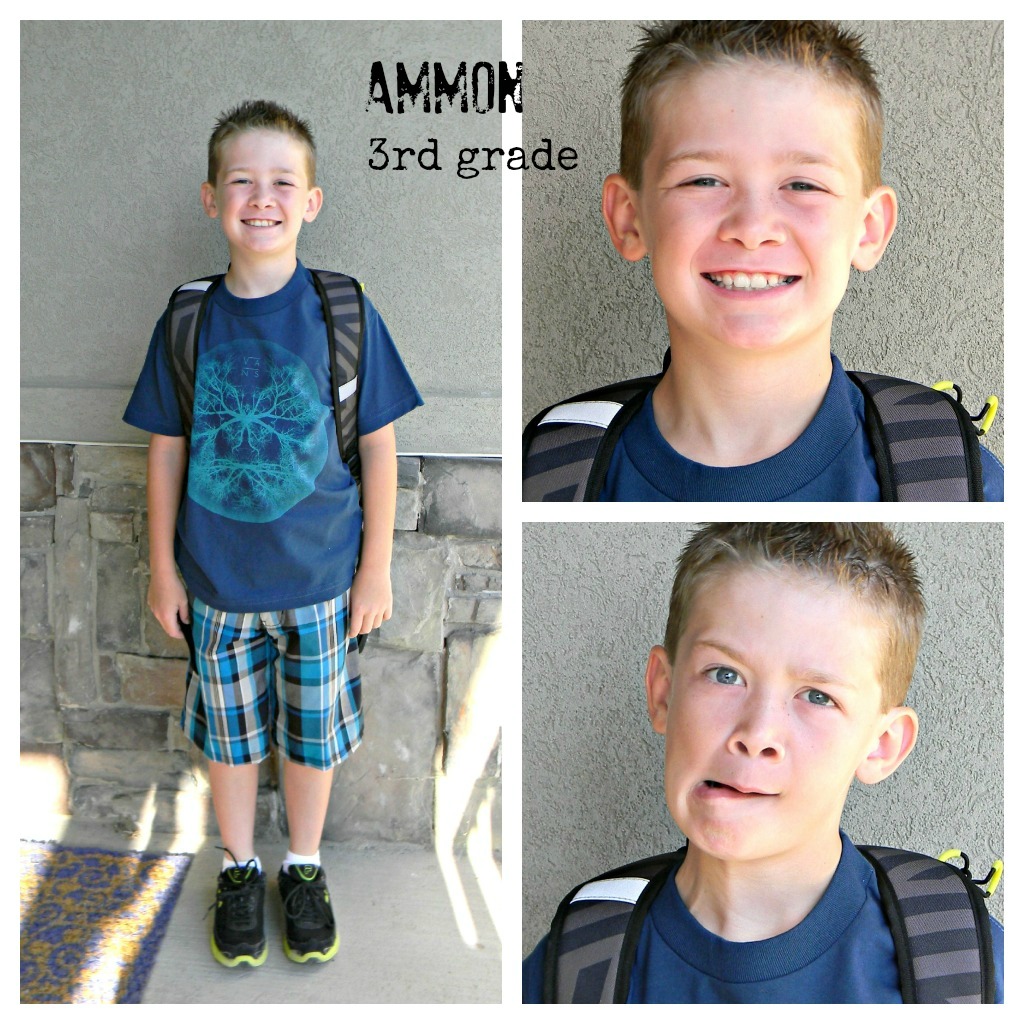 Zach and Ammon playing kick ball at the Ward Summer party.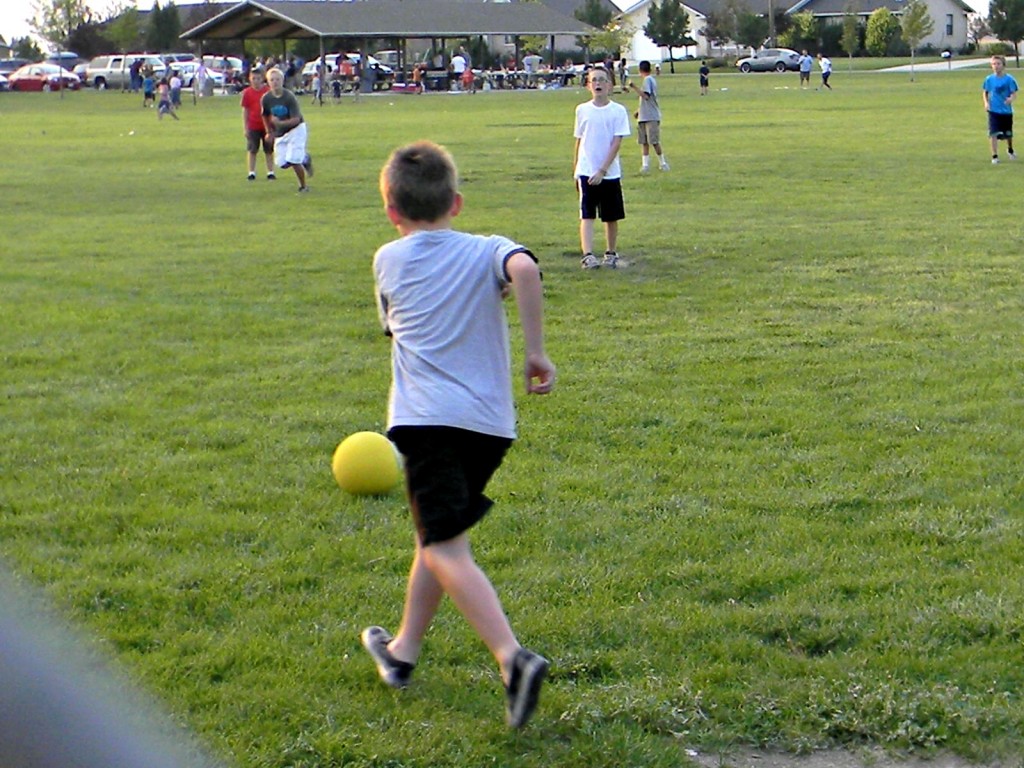 Emilee with her friend Emily at the party.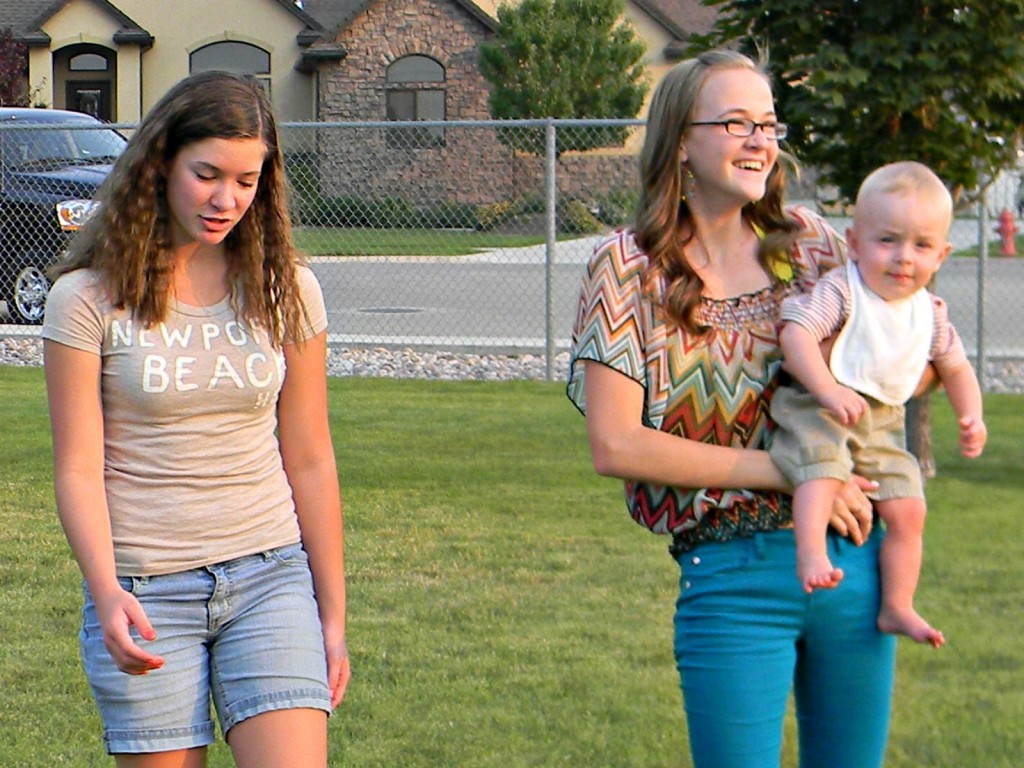 Ammon decided all his special friends needed mustaches. He loves wearing mustaches too.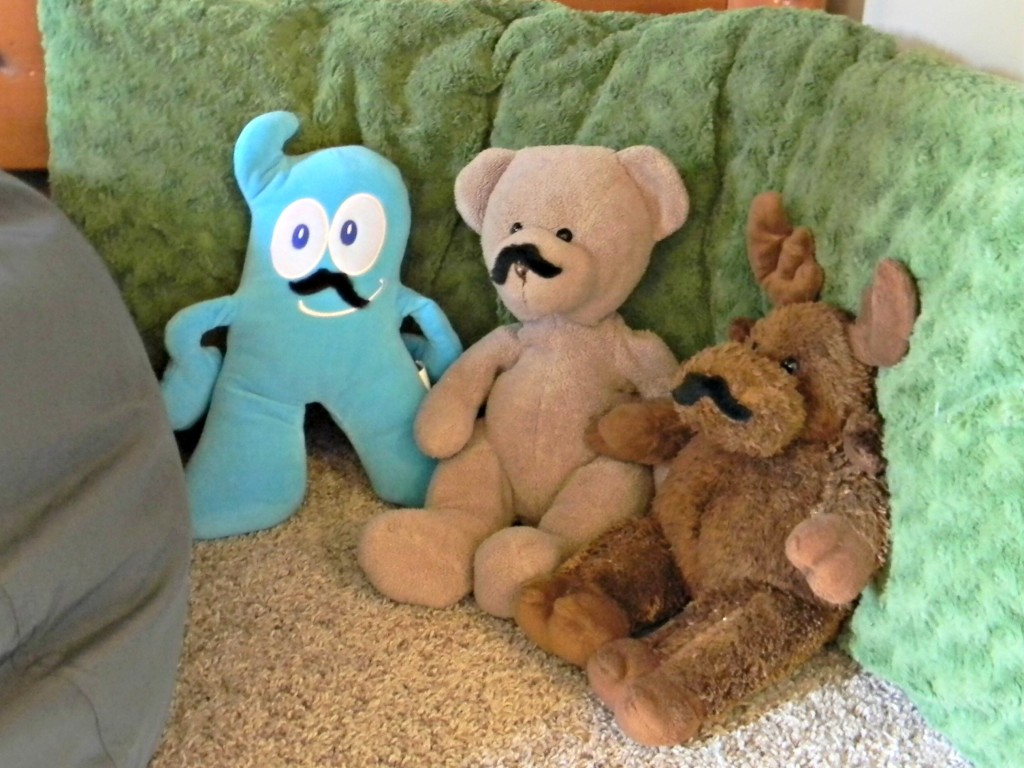 I haven't showed you one of Ammon's lego creations for a while.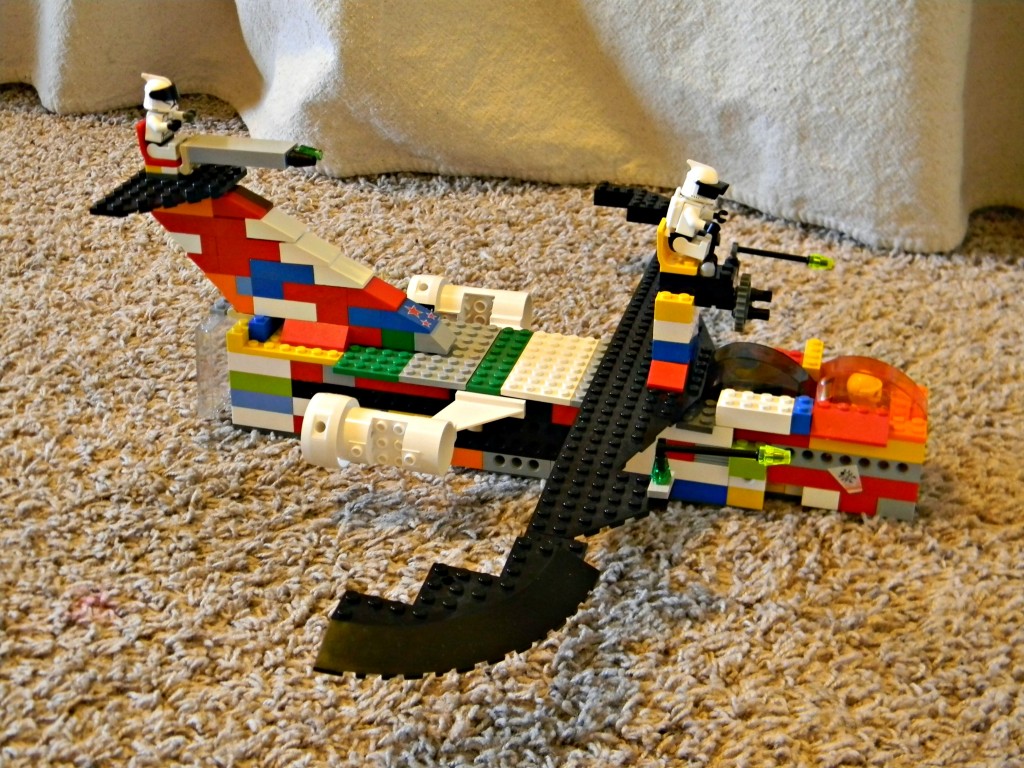 This is Holden. Whitney and Ty's 2nd little boy and my 8th grandchild.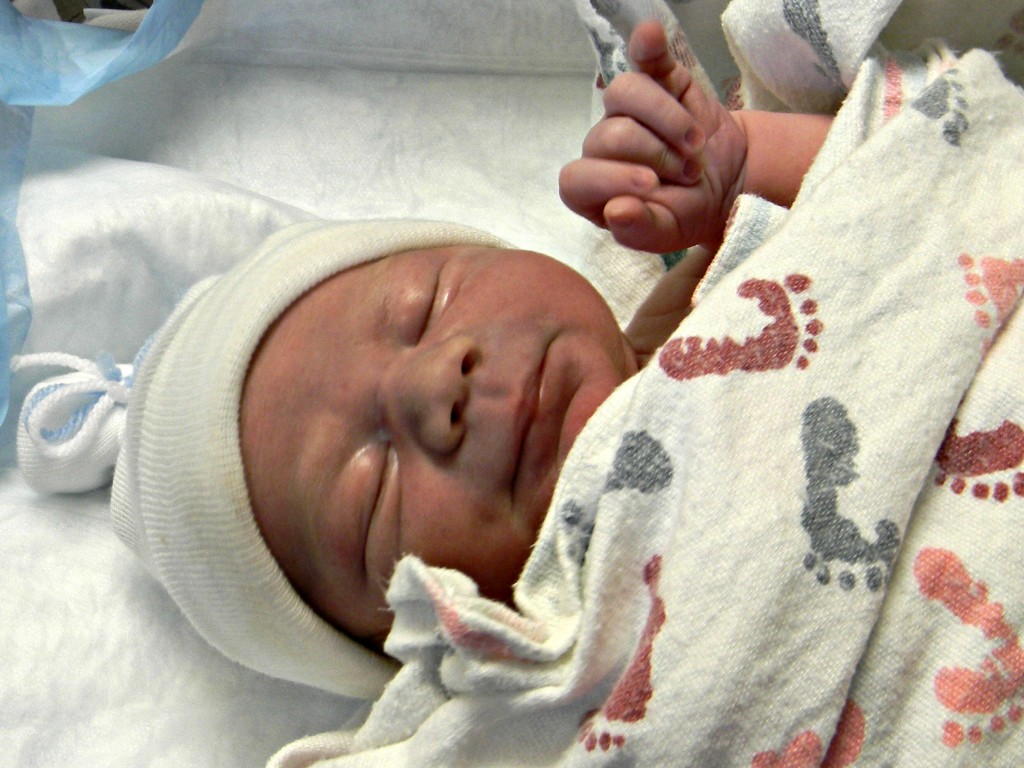 Ammon's favorite place to read is on my bed.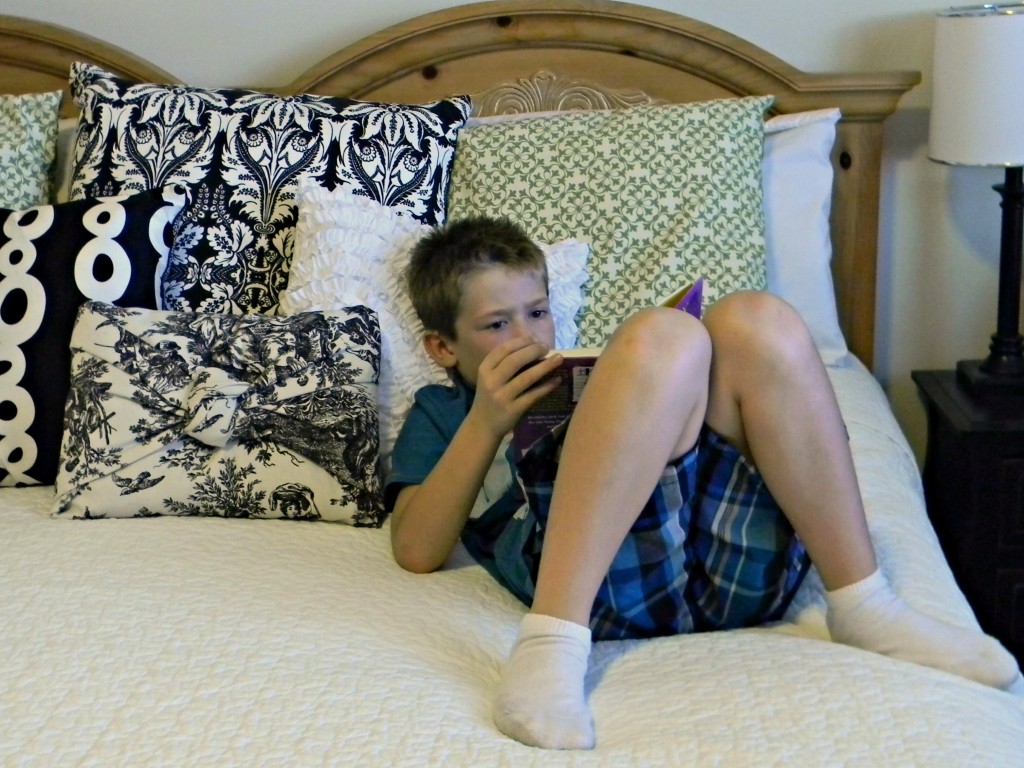 Ammon pinning the Wolf pin on me.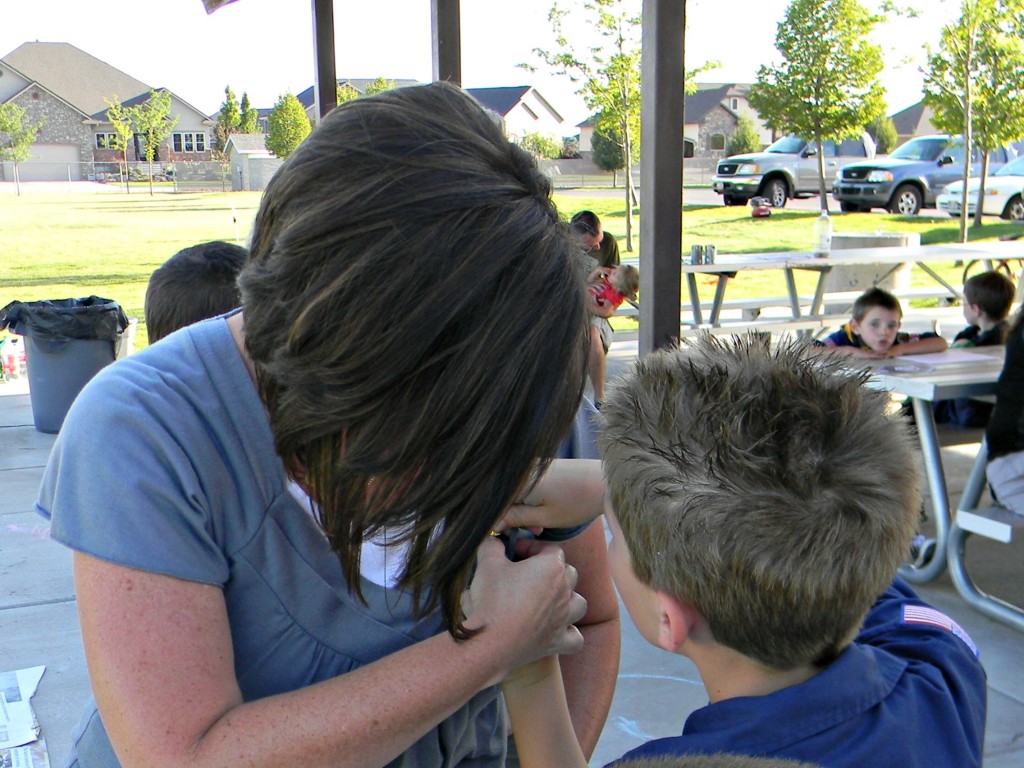 He received his Wolf patch but couldn't turn it over until he did a good deed.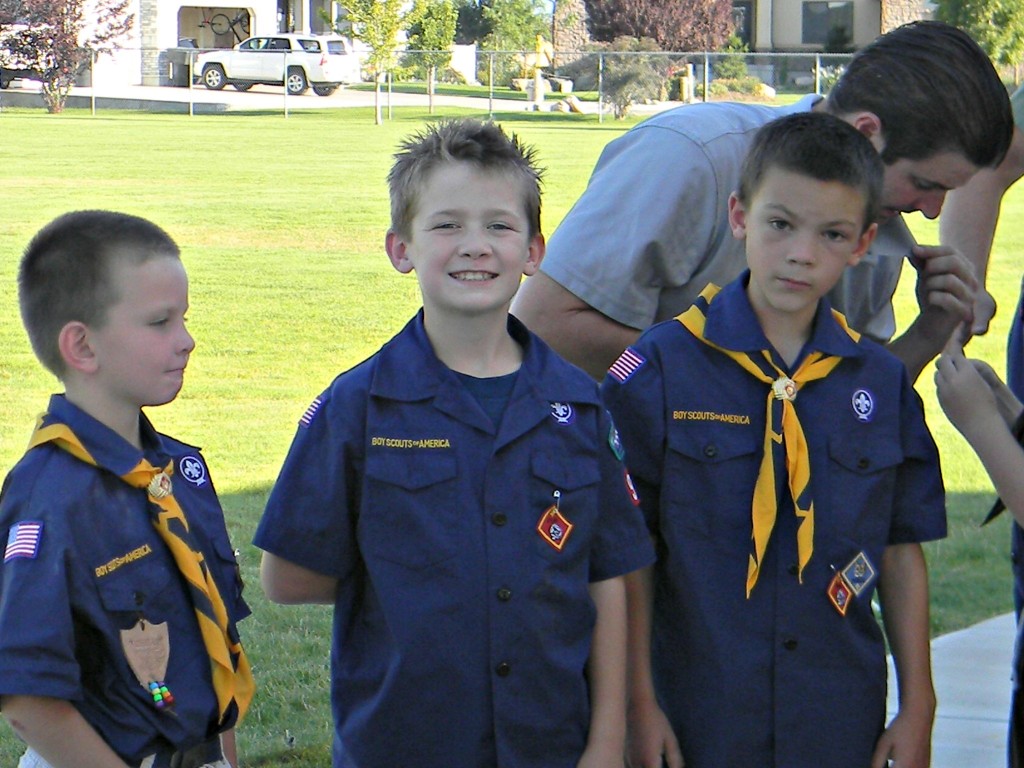 Drawing a space scene at Pack meeting.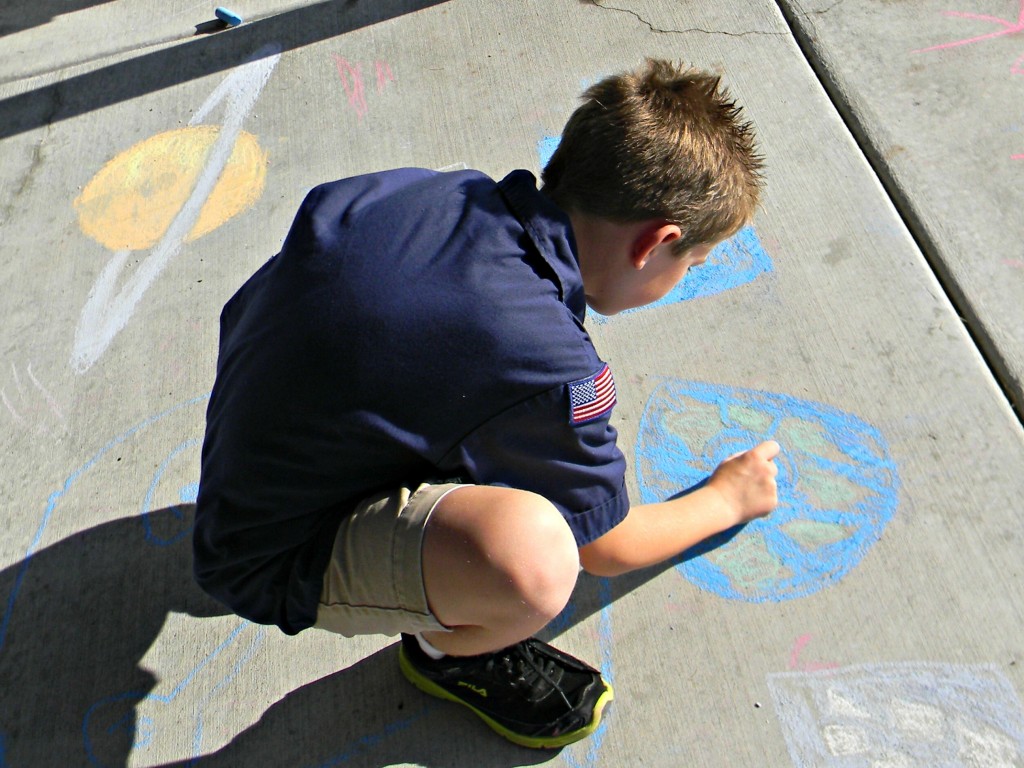 Setting the bottle rockets off and getting a little wet.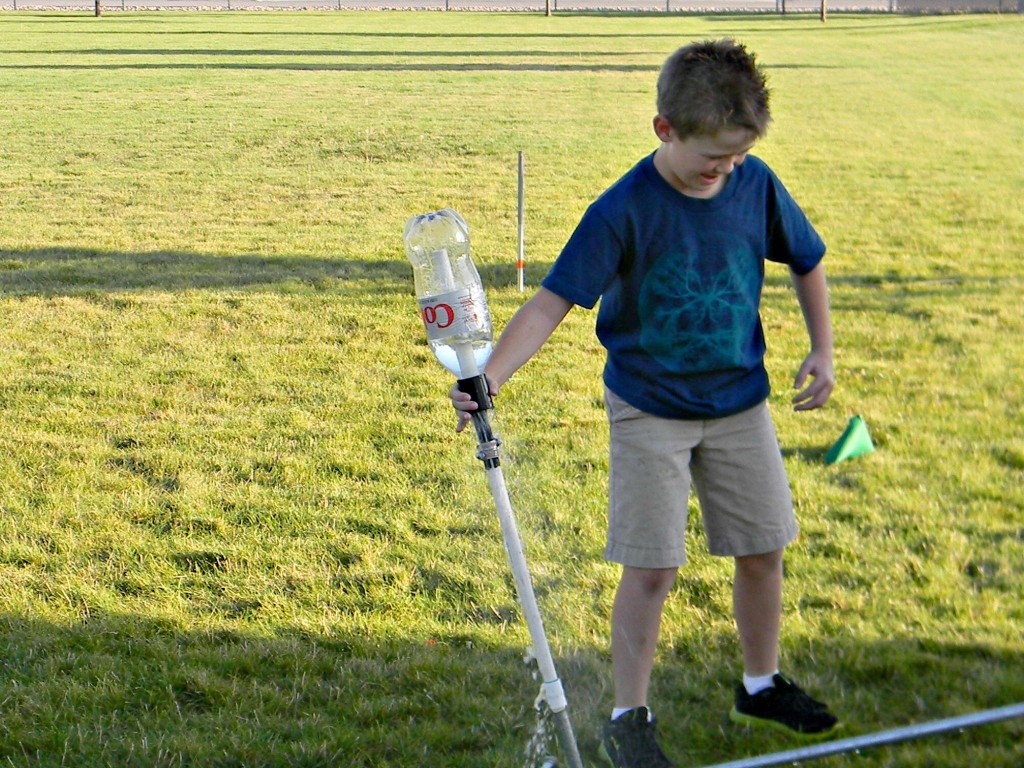 Trying to catch the bottles before they touch the ground.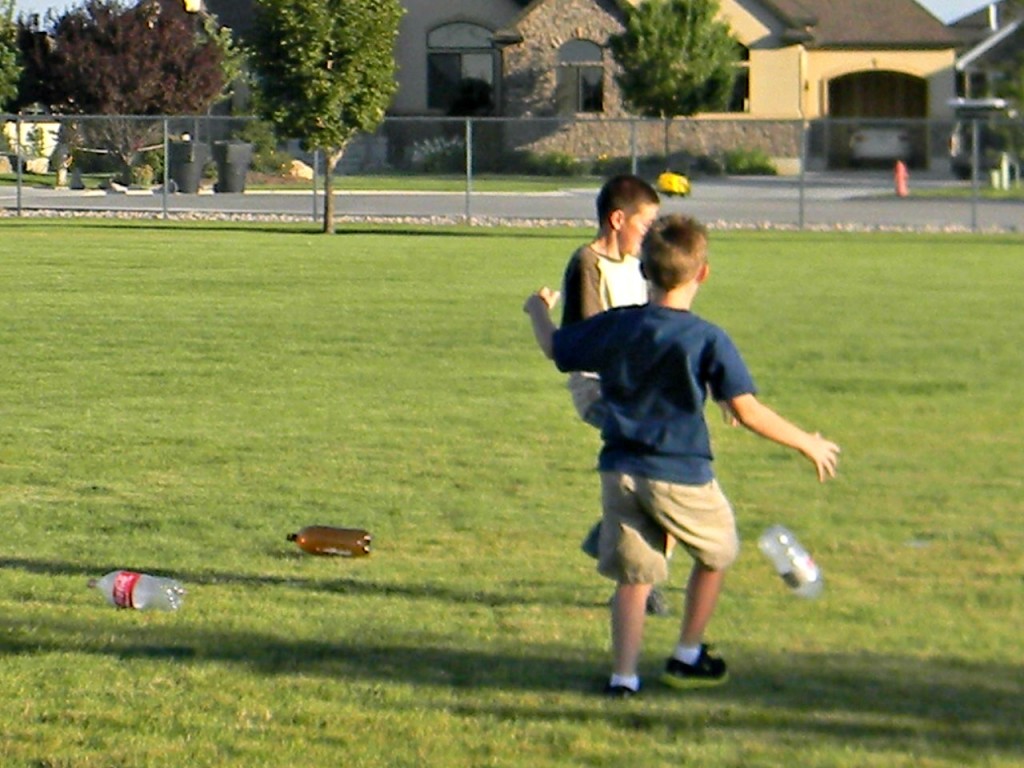 This is Mallory. She is Amanda and Pierre Olivier's 1st baby and my 9th grandchild. I think we're done for a little while.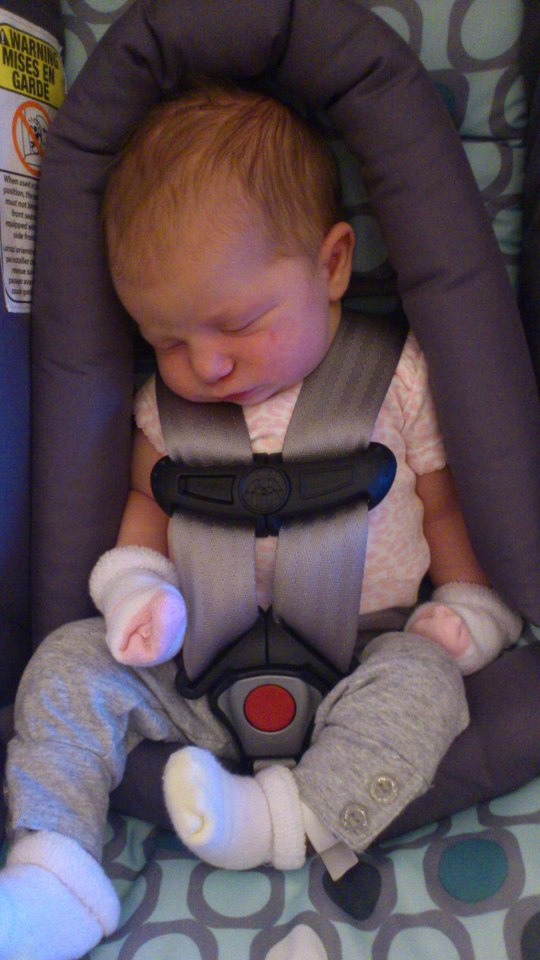 We attended the Brigham City Temple Open House as a family. What a beautiful temple and I'm so glad we got to experience it together.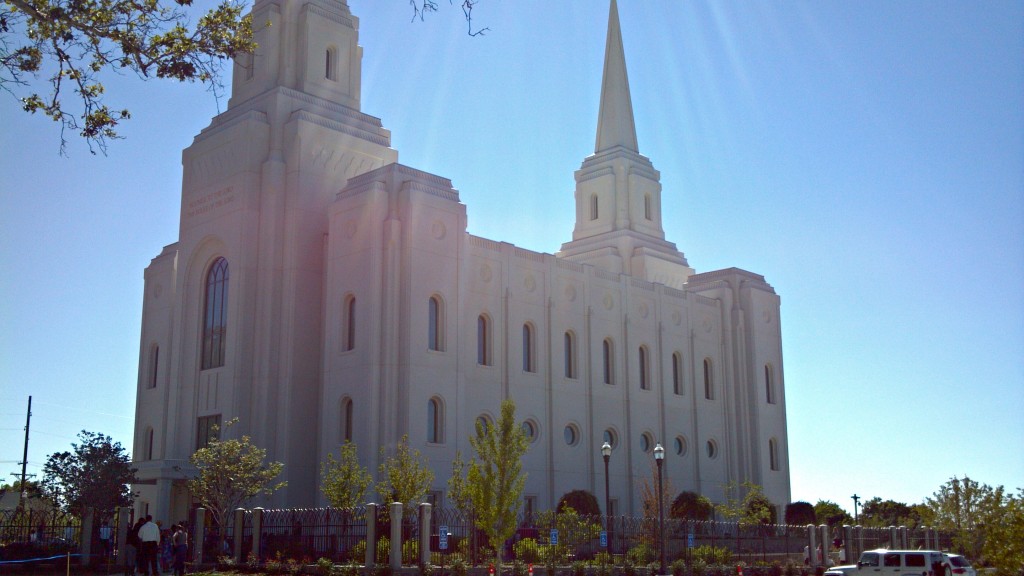 I was on Studio 5 again and took Emilee and Zach along with me since they weren't in school yet. Brooke was so sweet to them. Emilee and Zach just loved her. Zach ate so much food on the set that he wasn't hungry for lunch. I think it is so fun that Brooke and I both wore polka dots. My jewelry is from Stella & Dot. My sister is a stylist for them and I'm going to be having a party soon, so stay tuned.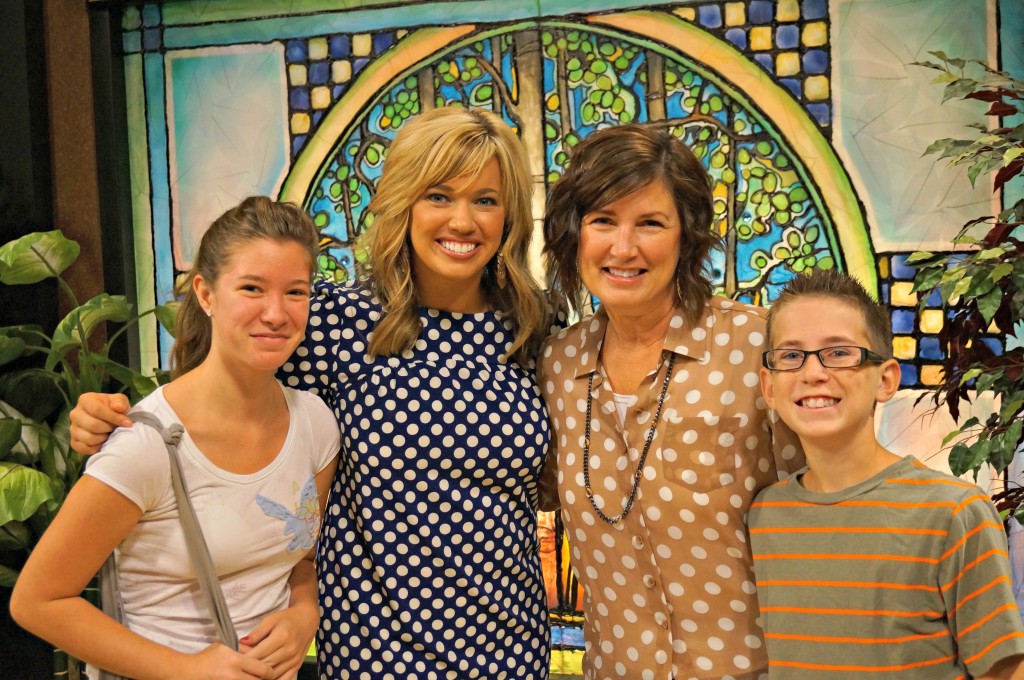 If you don't already know, hubby lost his job again. But he was able to get another job on the same day, the only problem is that it's about 6 1/2 hours away. He'll be living in the motor home for a while and trying to get it finished during that time also. It's been a huge adjustment having him gone and having to be the only parent. We miss him but talk to him every night and have family prayer over the phone.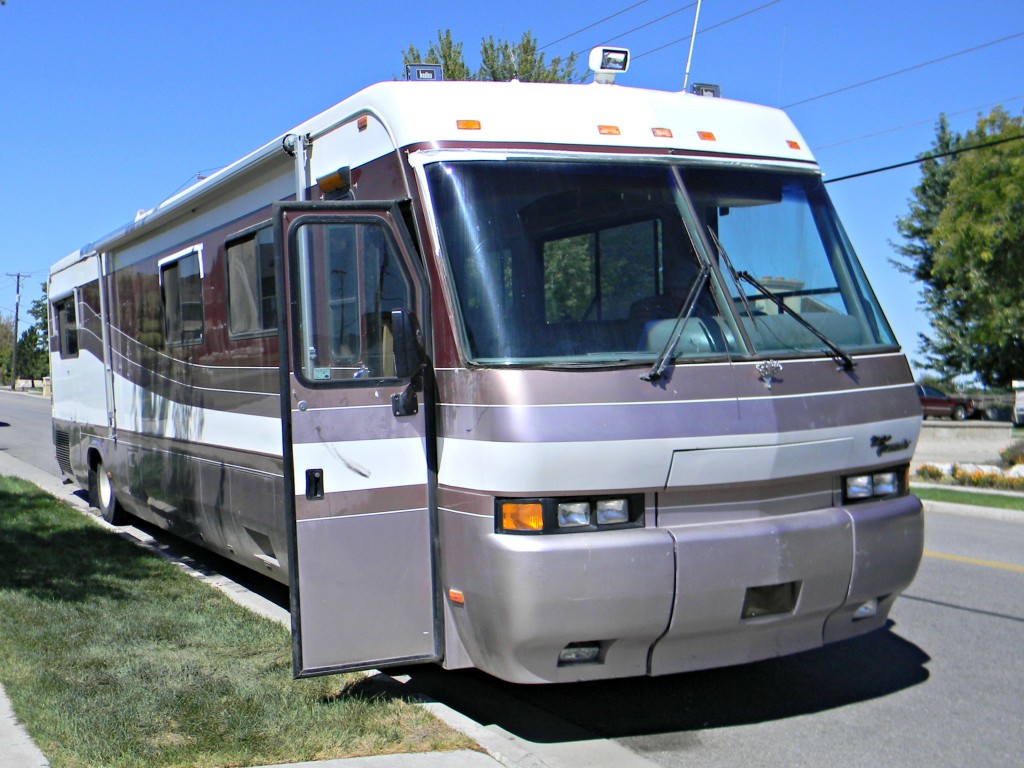 Zach is enjoying 7th grade and meeting new friends.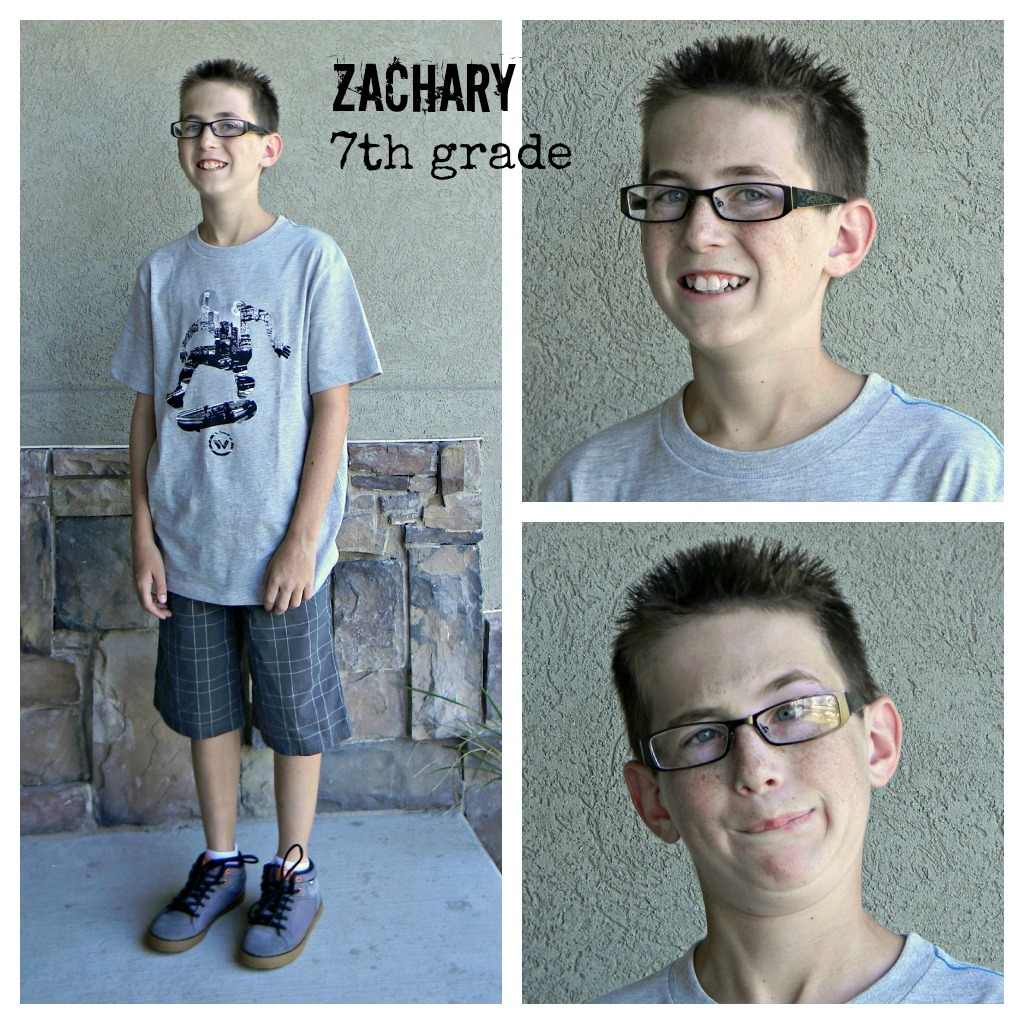 Emilee is loving 9th grade and being with her friends again.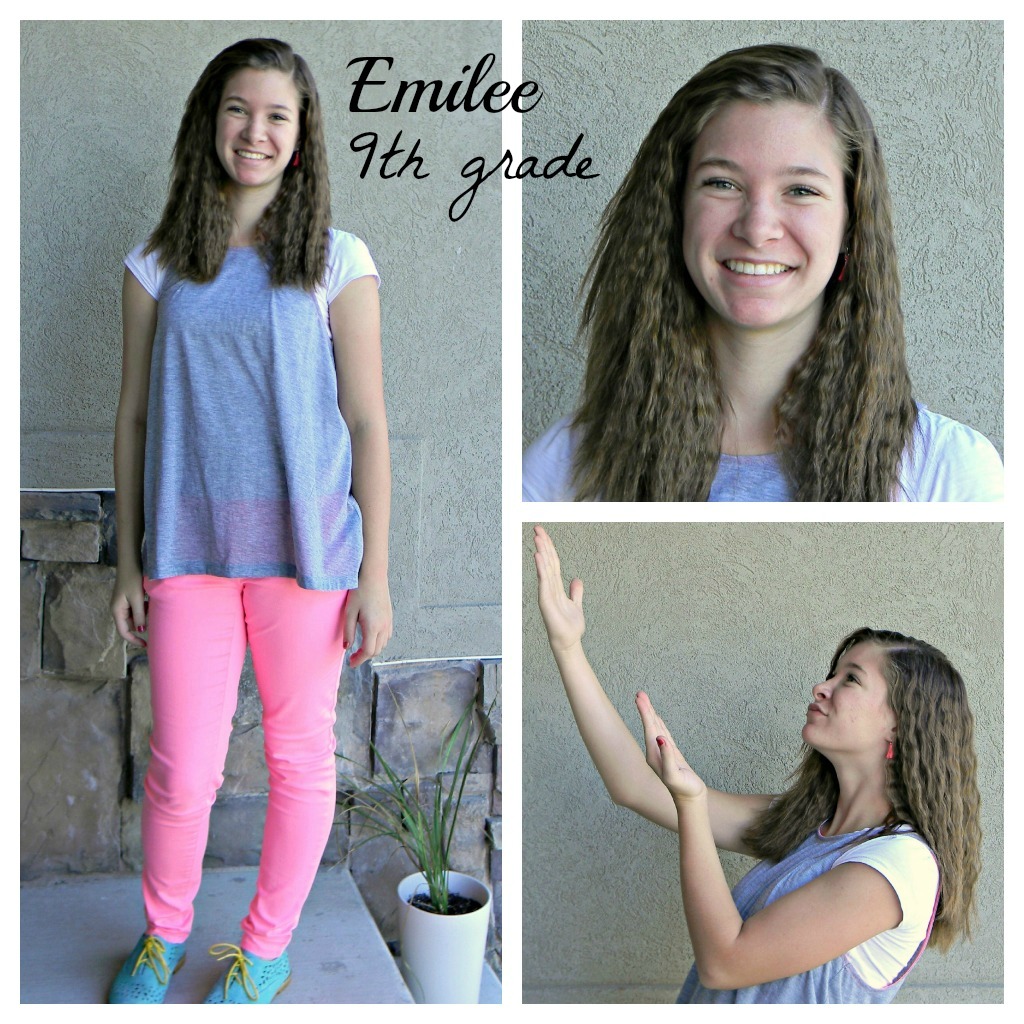 She's also in love with her new shoes.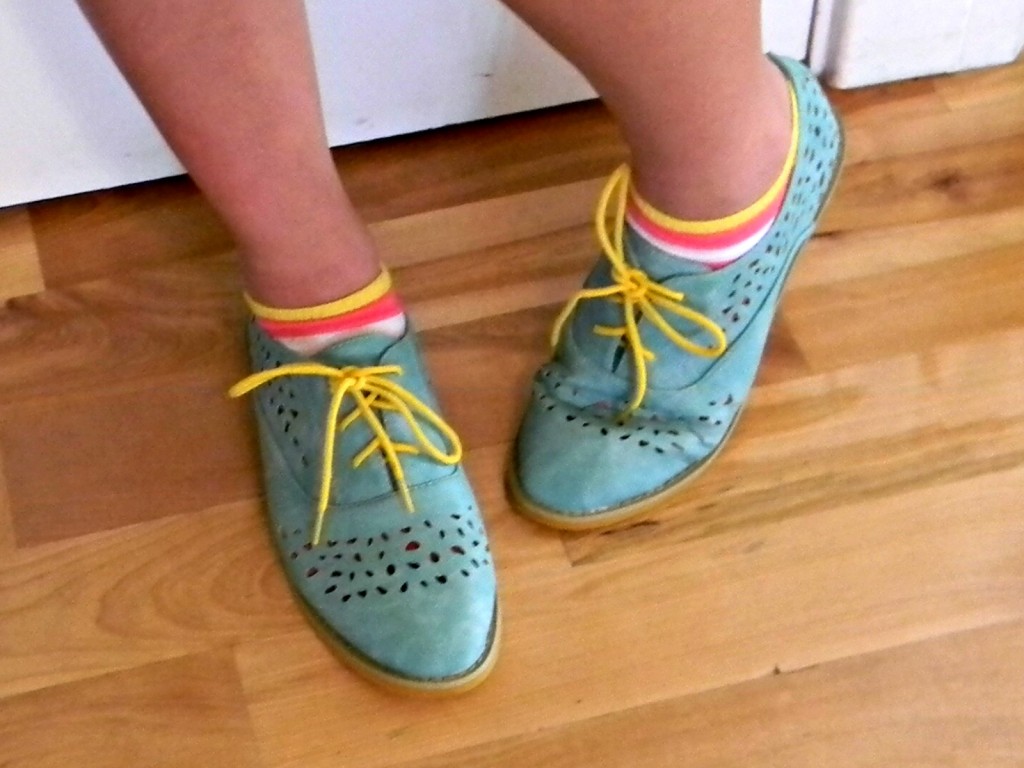 It was mis-matched socks and shoes day at school for Ammon.
Apparently I didn't know how easy it was to make my kids happy. These bean bag chairs were on clearance at Target so I let the kids each get one. You would have thought it was Christmas by the way they acted.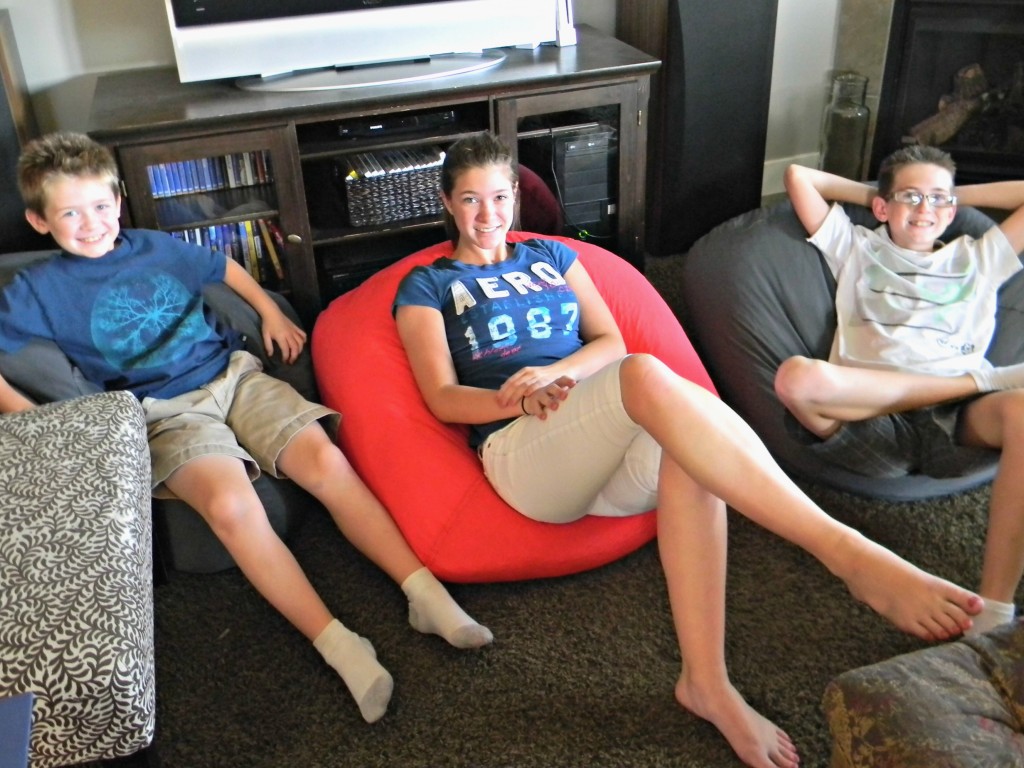 Ammon and Zach got to meet Leo and he signed their posters.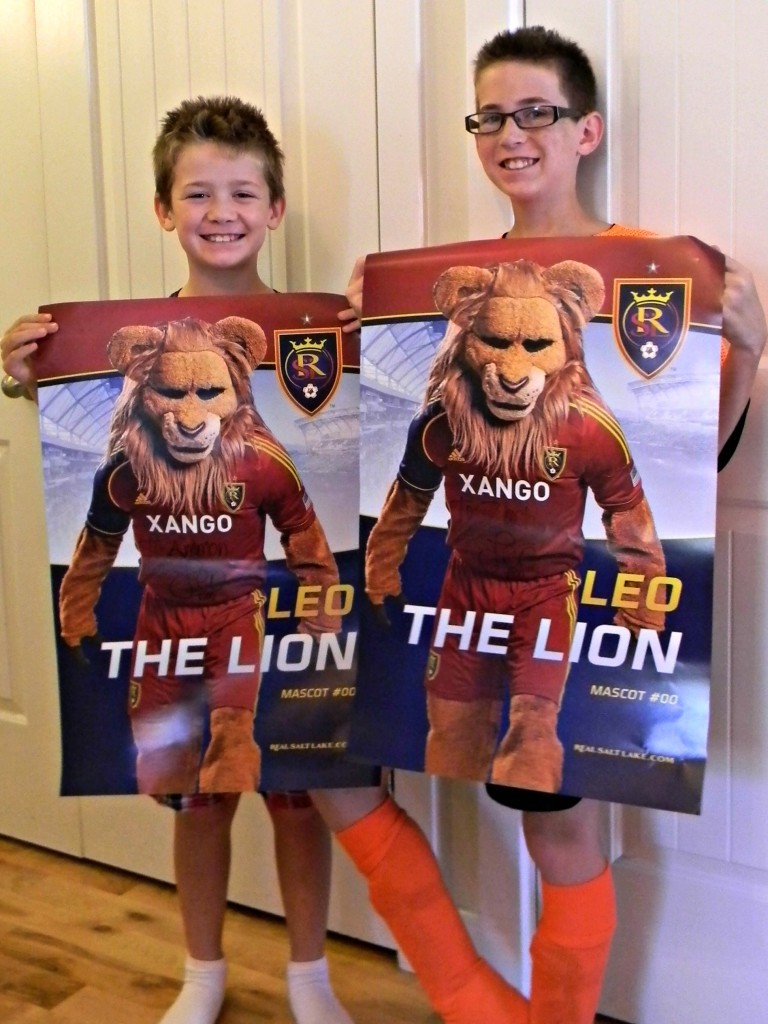 Zach's first soccer game this season.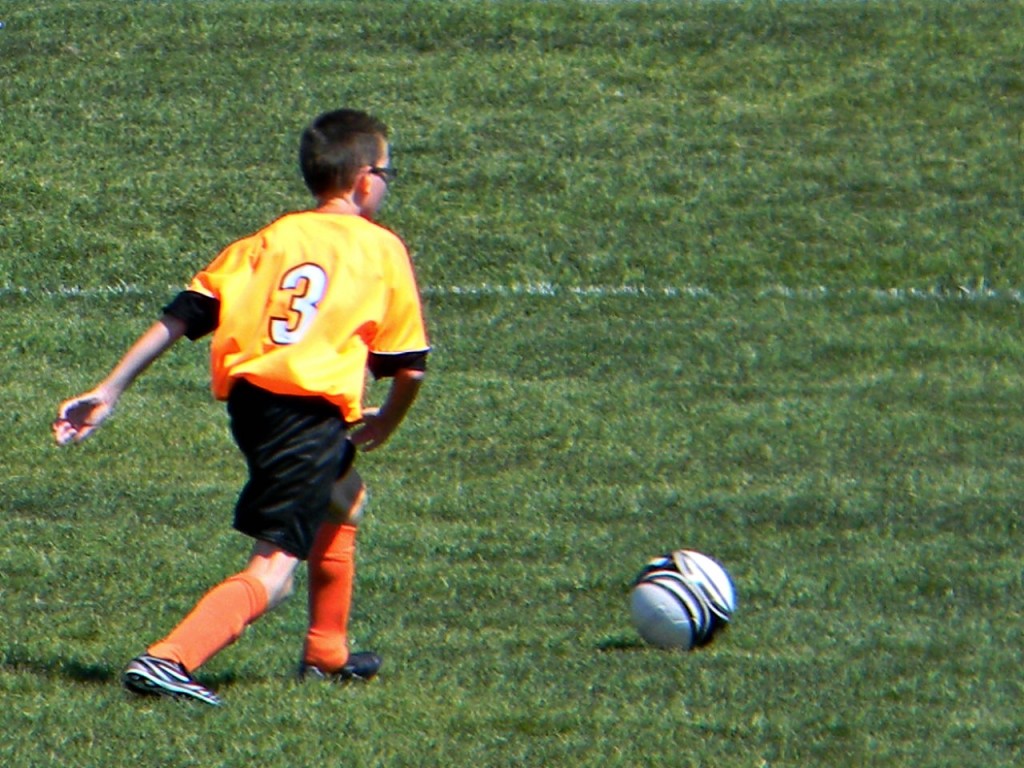 Emilee and her friend watching the game.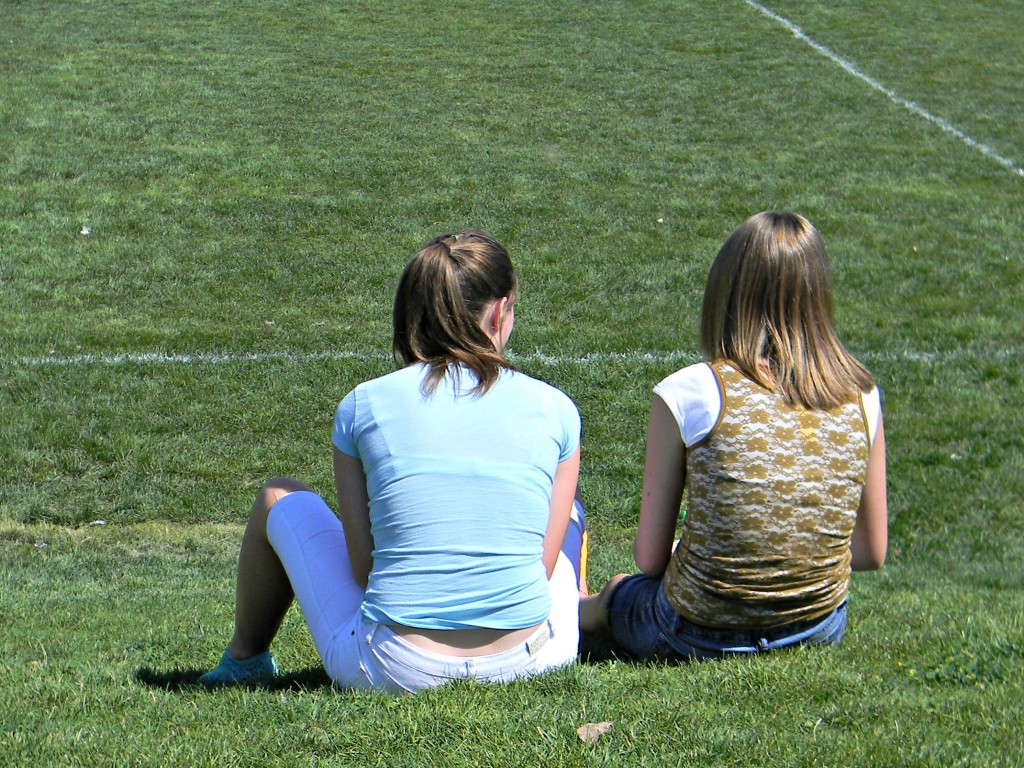 Zach's 6th grade teacher got married. She had taught them some flash mob dances last year so they came to her reception and did the dances. It was so fun. She is such a great teacher.
Zach and some friends with Miss Achter (that's what he'll always remember her as).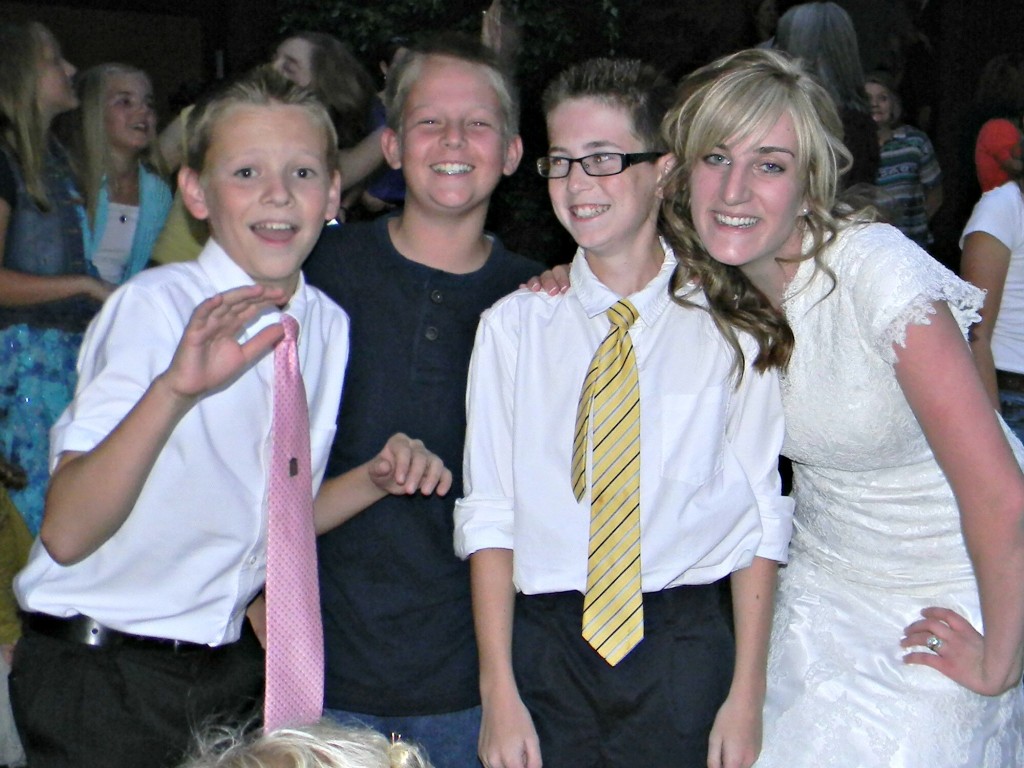 So that has you pretty much caught up on what's been happening around here. I was hoping for a little less busy week, but as I was looking at the calendar I don't see that happening.
Thanks for stopping by and don't forget to enter the 2 giveaways I have going on right now.
Running Scared 5&10K Entry
Fall Mini Stacker or Fall Mini Stacker Kits