I made our first Santa Key about 20 years ago. We didn't have a chimney or fire place and the kids started asking how Santa got into the house to put presents under the Christmas tree and fill the stockings. I told them we had a special key that only he could use to get into the house and that it wouldn't work for anyone else. Then I had to come up with a key to show them. The first key we had was very simple, it was just and old key on a ribbon. A few years later I made this one a little more special with glitter and a tag.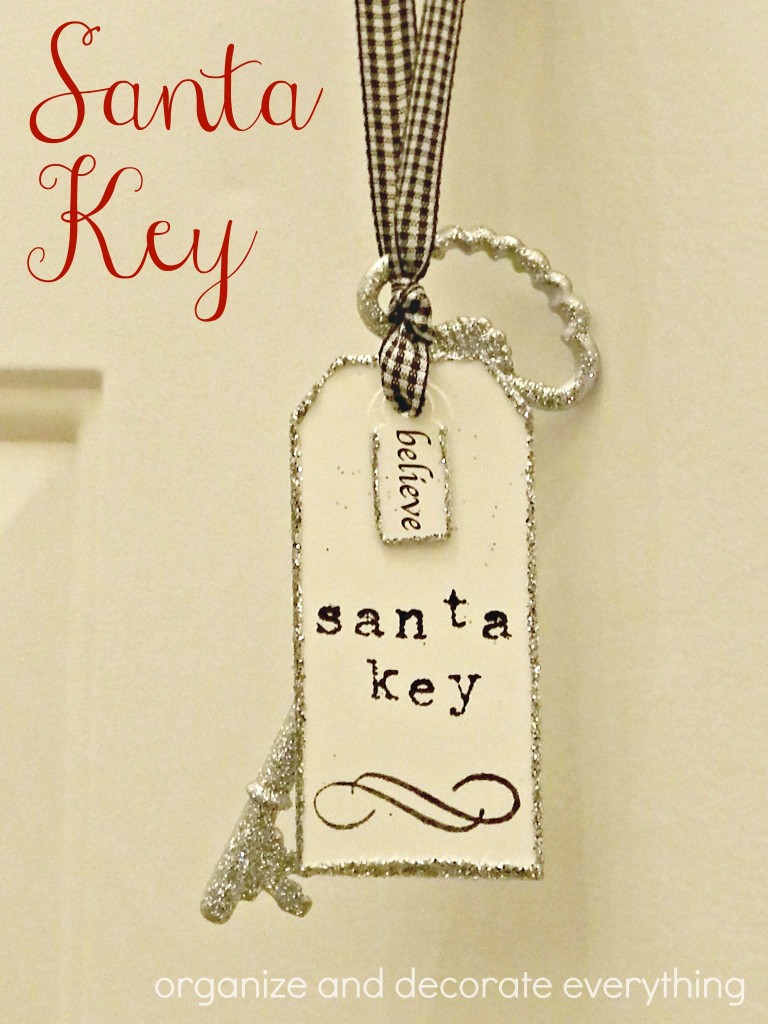 This post is part of the 31 days of Christmas Ideas series. Click over to the main page to see all of the 31 Christmas posts (they will be added daily).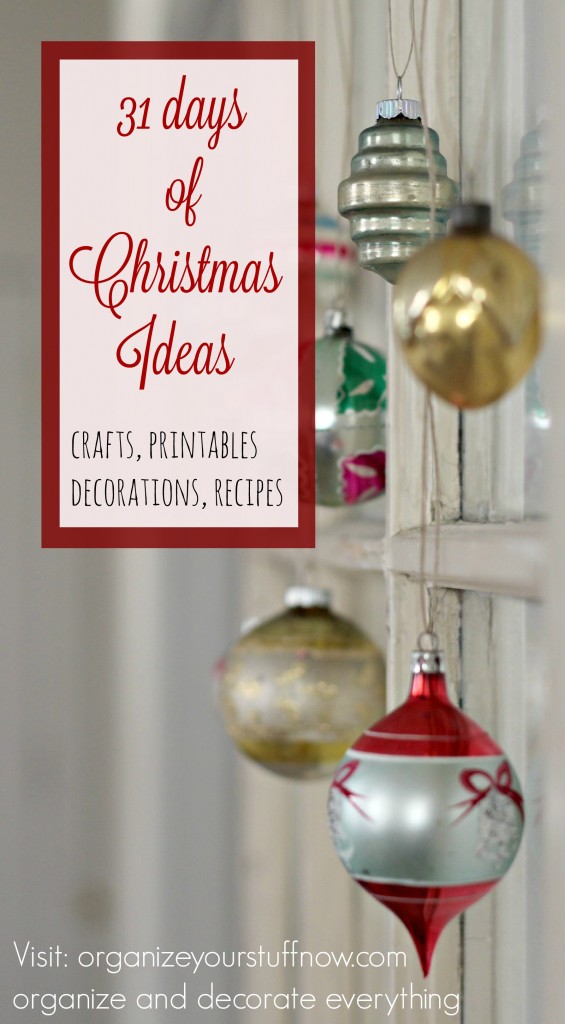 Supplies needed:
decorative keys
silver spray paint
silver glitter
ribbon
shipping tag
small tag
letter stamps
black stamp pad
glue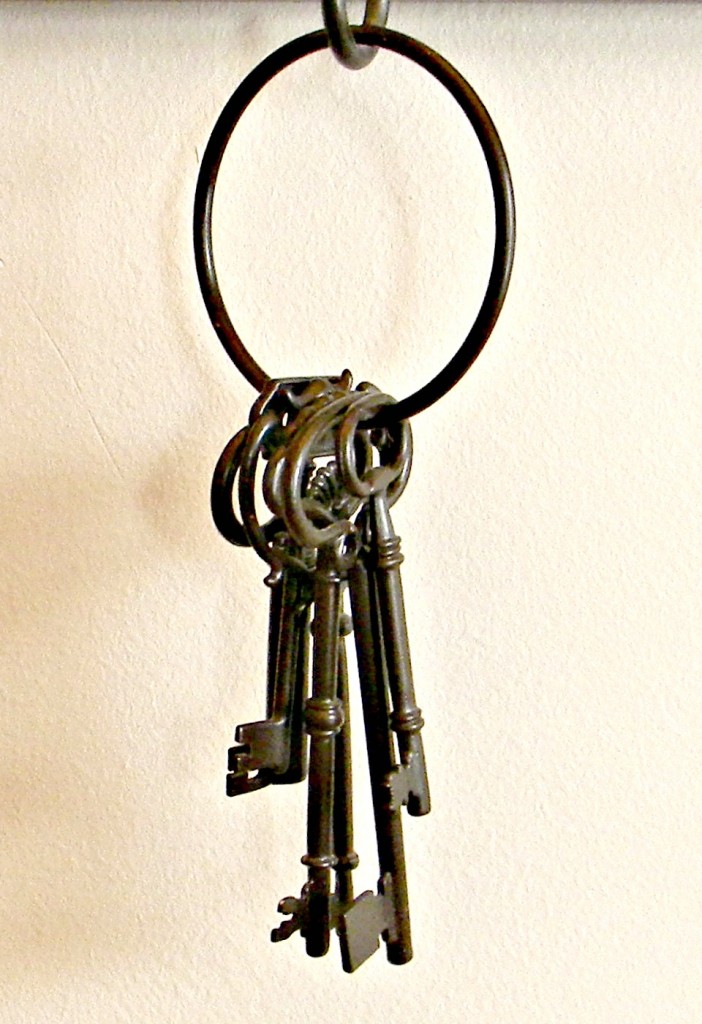 Spray the keys with silver spray paint. I used Krylon metallic silver.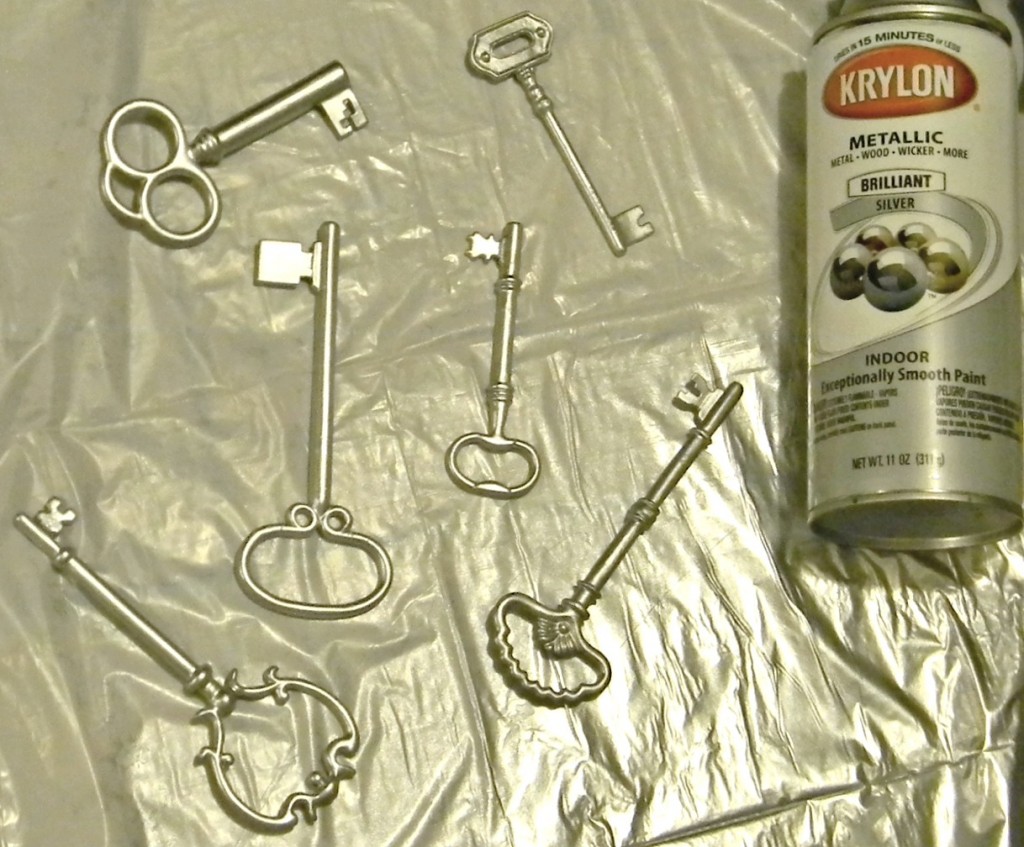 Spray the keys with an adhesive or brush on glue or mod podge. Sprinkle with glitter and shake off the excess. Let the glitter dry before handling.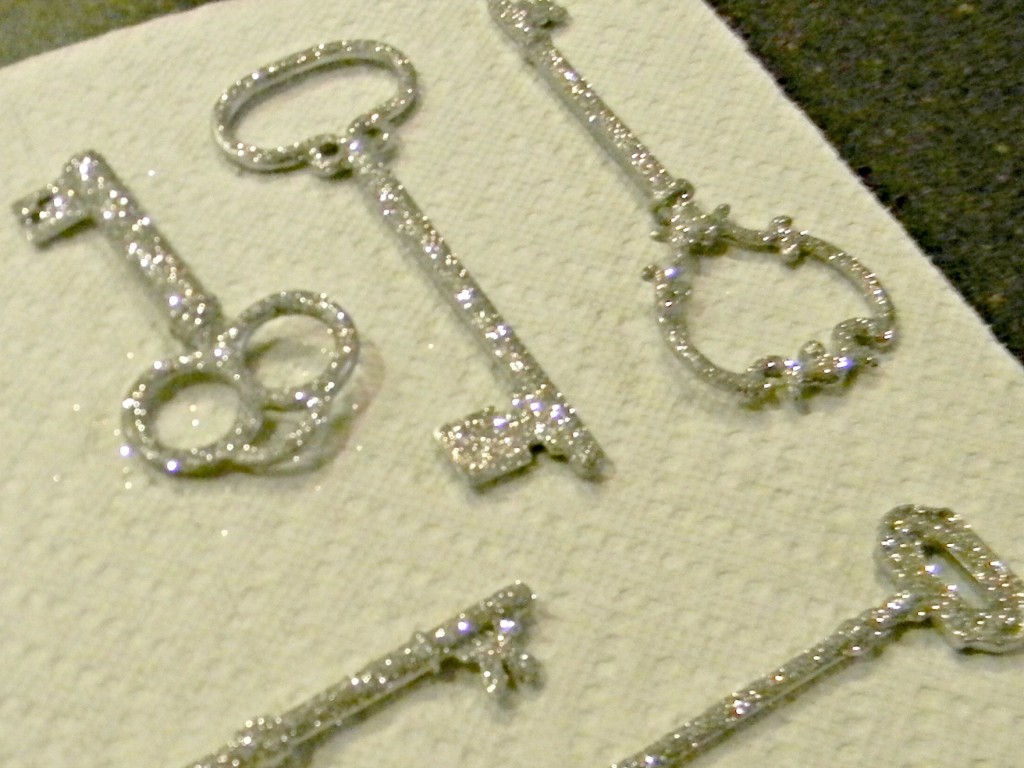 While the keys are drying make the tag. Stamp the tag with the words "Santa key" and the smaller tag with "believe" or you can make the tags on the computer and print them out. Glitter the edges by dipping the sides of the tag in glue and sprinkling with glitter or use glitter glue and trace around all the edges. I used glue and glitter on mine.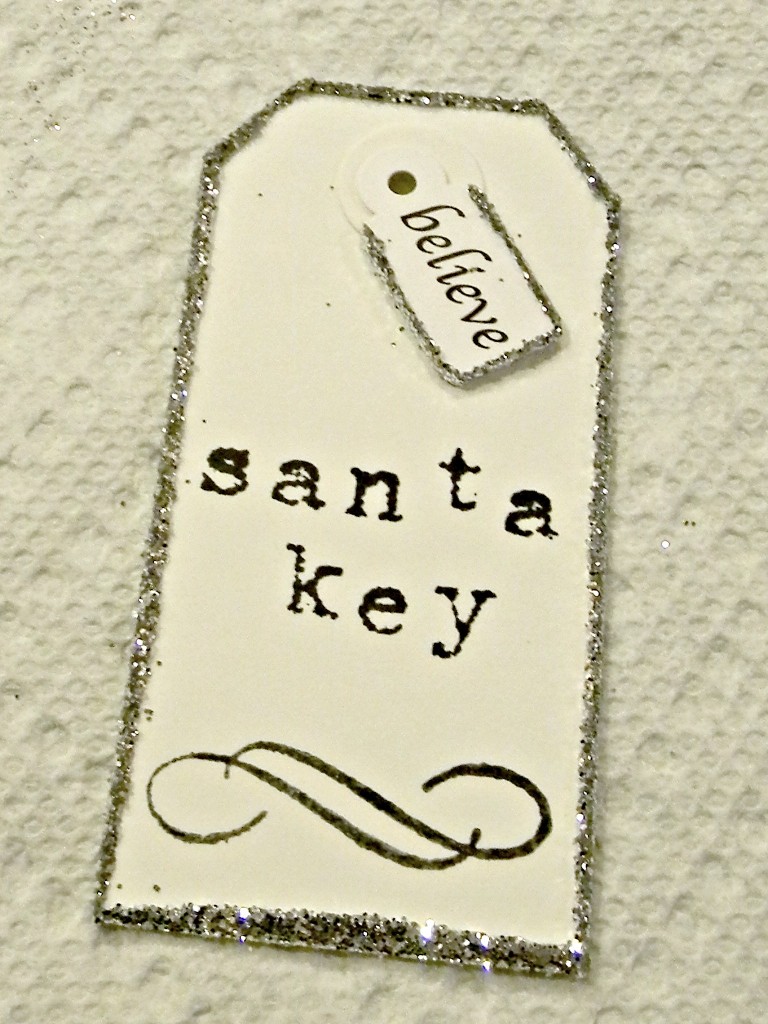 Add ribbon to the tag and tie the key and tag together. I made several keys and gave them to neighbors and friends before Christmas. I chose different color ribbons depending on their home decor. You could change the ribbon every year too.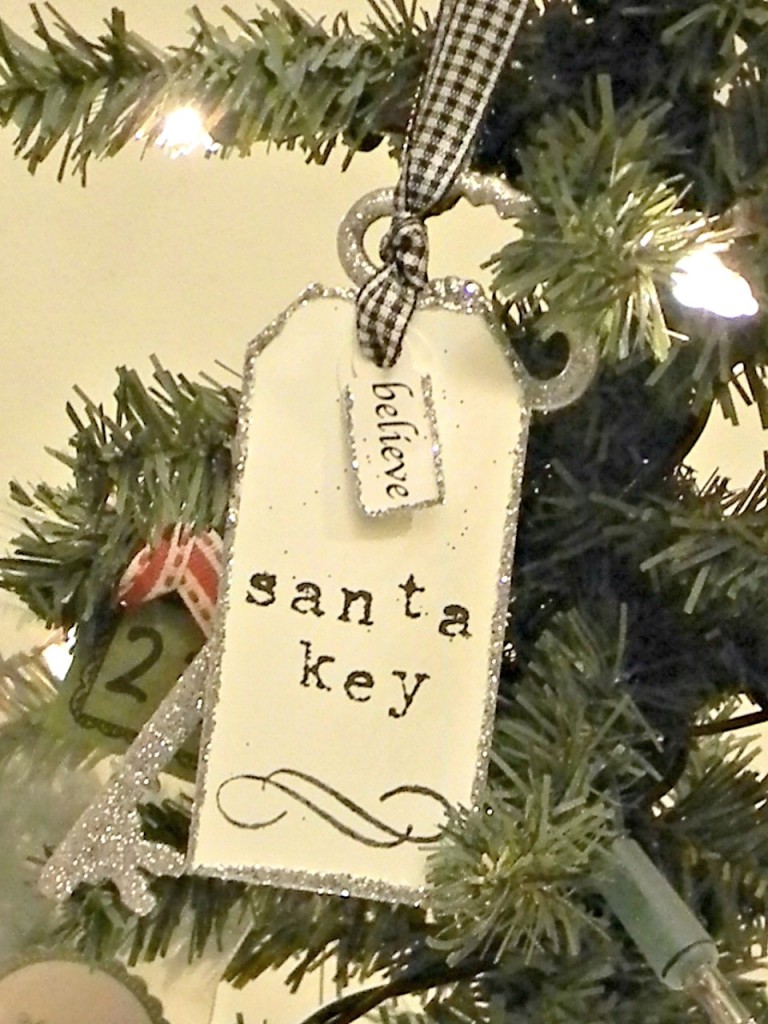 Our kids have always hung the Santa key on the front door then on Christmas Eve they place it on the outside of the door so Santa can use it to enter. Even though they're older we still hang it on the door every year. It's become a family traditional with beautiful memories attached. I need to make some for my grand kids now.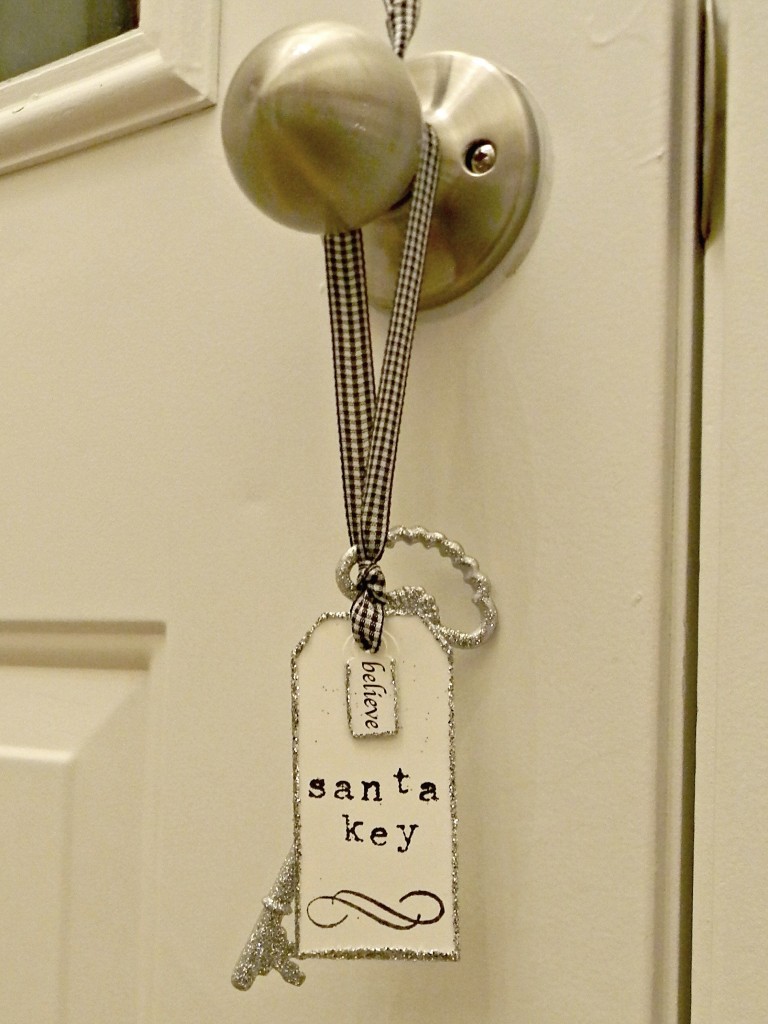 Please join me tomorrow for the next 31 Days of Christmas Ideas post.