I'm happy to be participating in Laura Kelly's Halloween Popcorn Box Party again this year. Here is my Batty Popcorn Box from last year if you'd like to take a look. We were each sent a popcorn box and various supplies from some great sponsors to create these boxes. I decided to make mine simple this year and create this Franken Popcorn Box and Franken Popcorn. It would be a fun craft to make at a Halloween party or to give as a party favor filled with this delicious popcorn treat.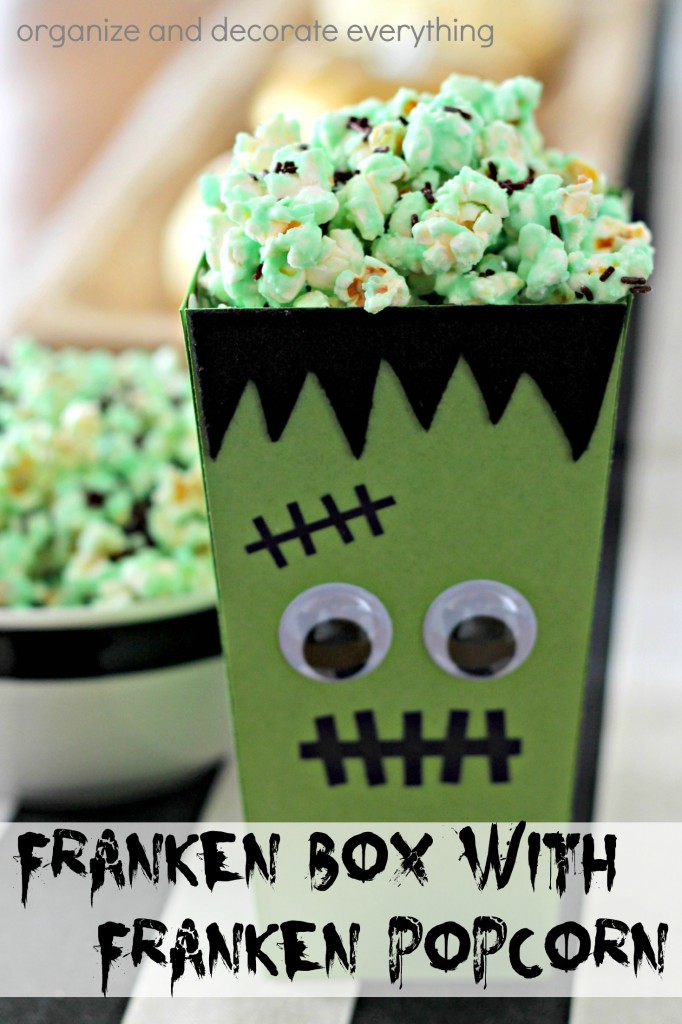 Make sure you continue to the bottom of this post for the awesome giveaway.

Supplies needed:
popcorn box (world market)
black felt (kunin group felt)
green cardstock
black cardstock
google eyes
glue stick
I didn't use the little Frankenstein sticker from Oriental Trading but he was my inspiration for the box.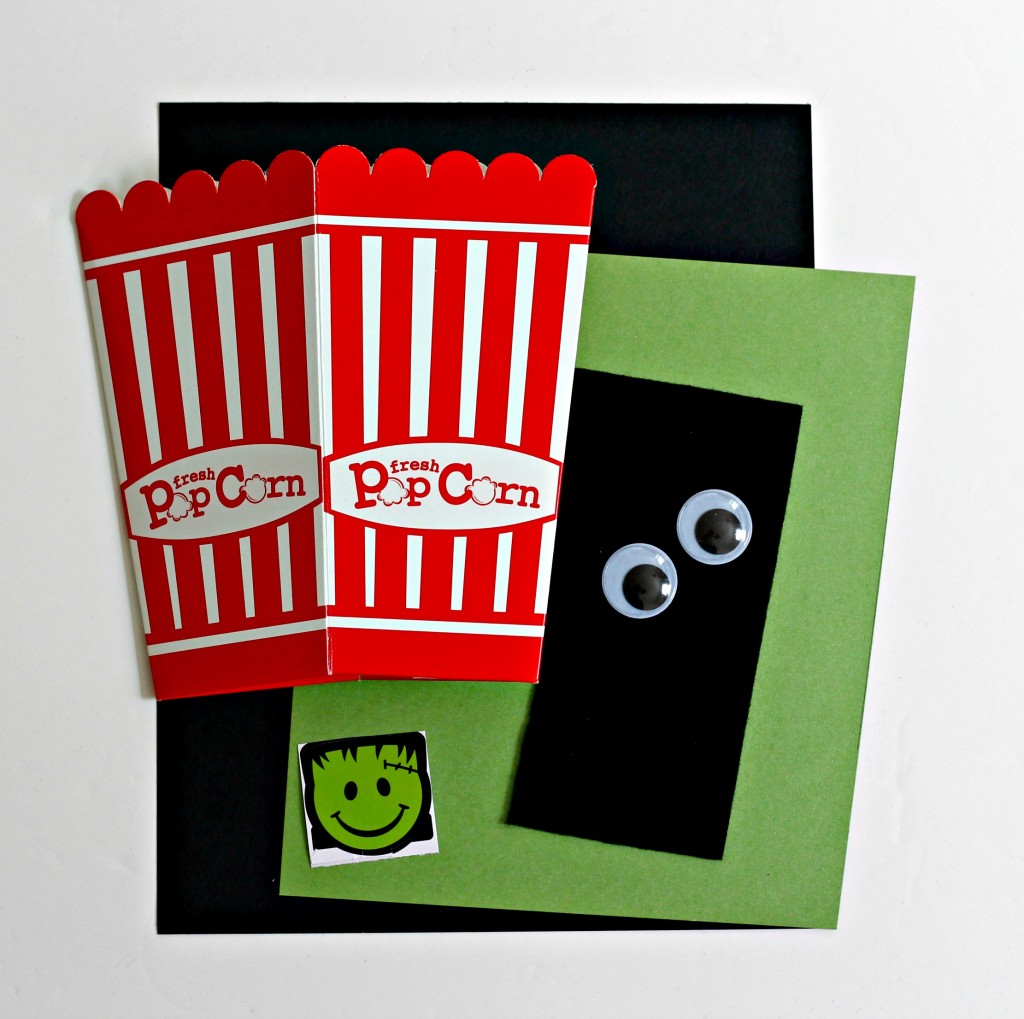 Cut Frank's hair out of the black felt making it the width of one of the sides of the box. Cut green card stock to fit on every side of the box and attach it with a glue stick. Add googly eyes. Cut small pieces from black card stock to represent stitches and his mouth.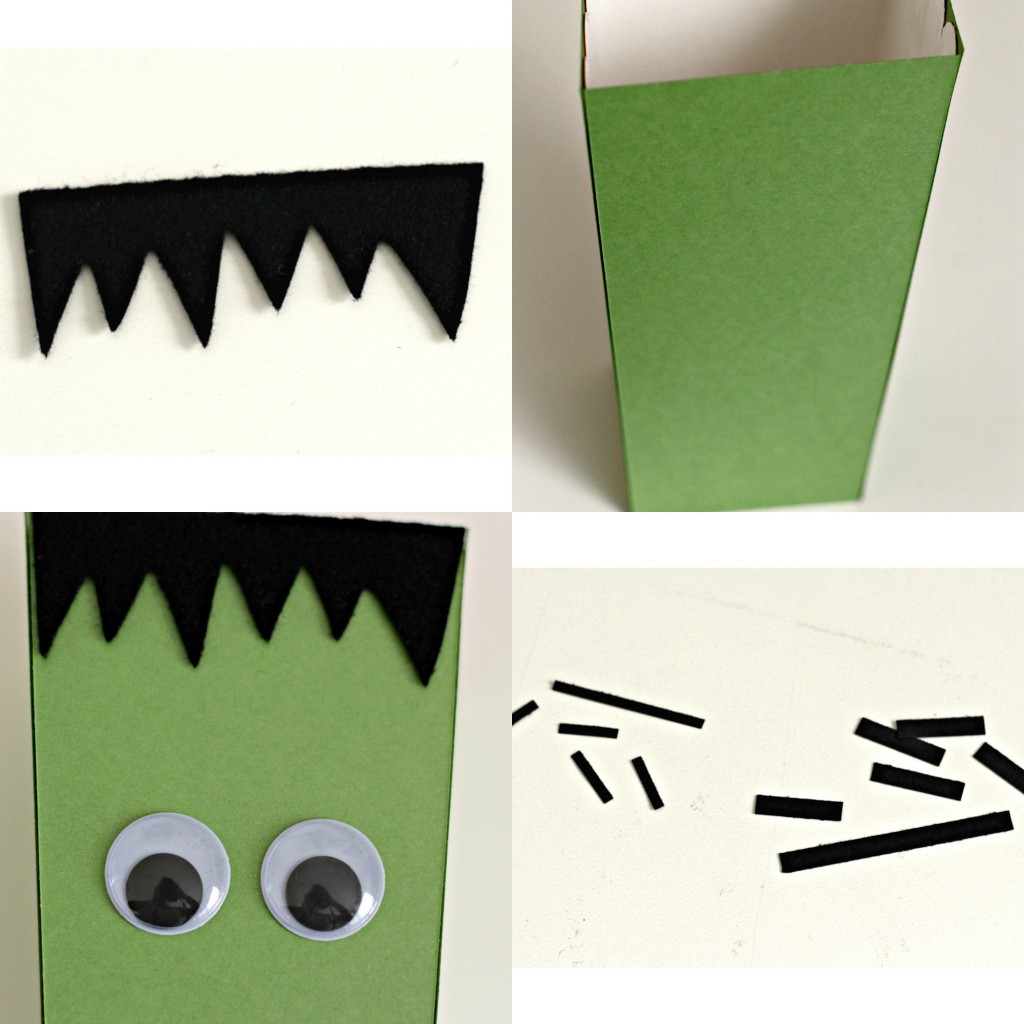 Apply the stitches and mouth with a glue stick. There you have your not-too-spooky Frankenstein. I think the kids will love it!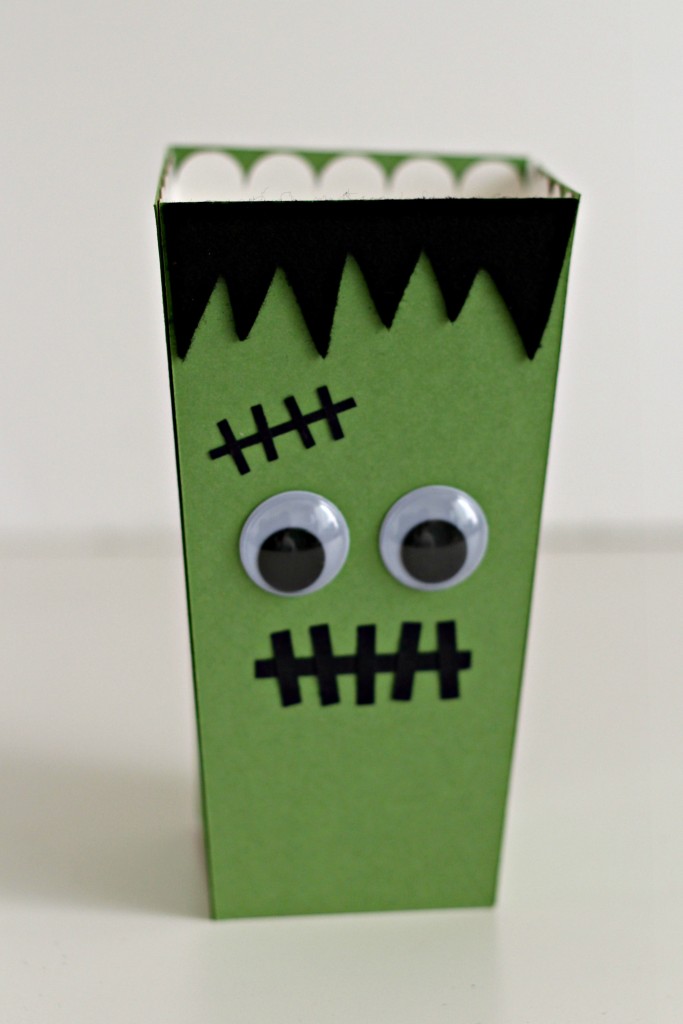 Now let's make the white chocolate popcorn. You only need a few minutes and a few ingredients.
2 bags of popcorn (remove all the unpopped kernels)
12 oz. bag of white chocolate
green food coloring
brown candy sprinkles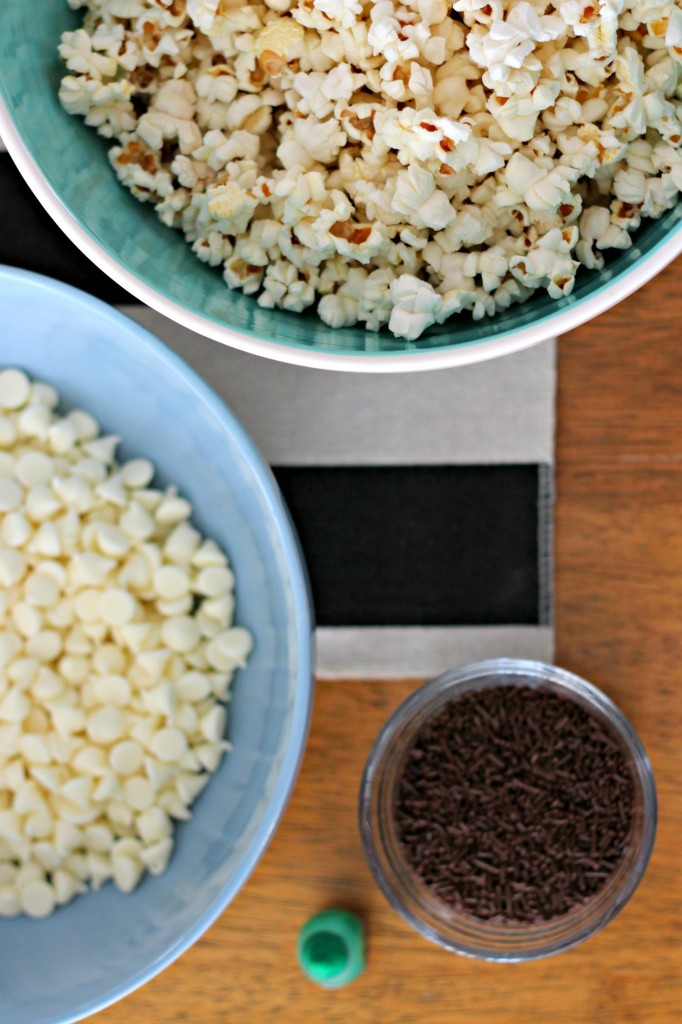 Heat the chocolate in the microwave following heating directions. Add a few drops of green food coloring once it's melted.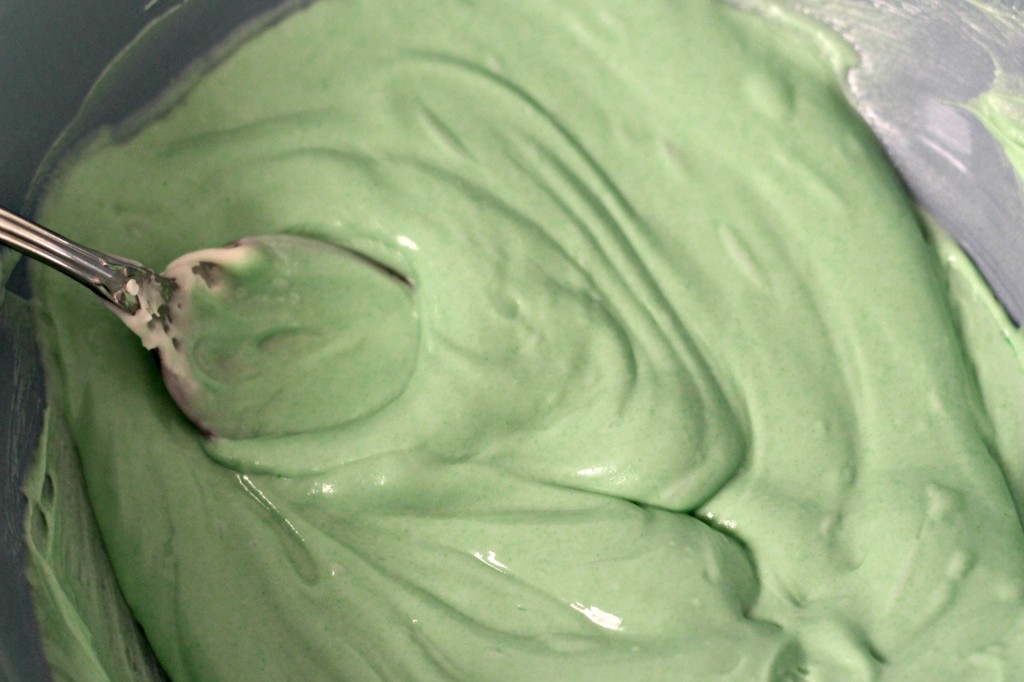 Mix the popcorn and white chocolate together. Add chocolate sprinkles and lay out on a large piece of waxed paper to cool.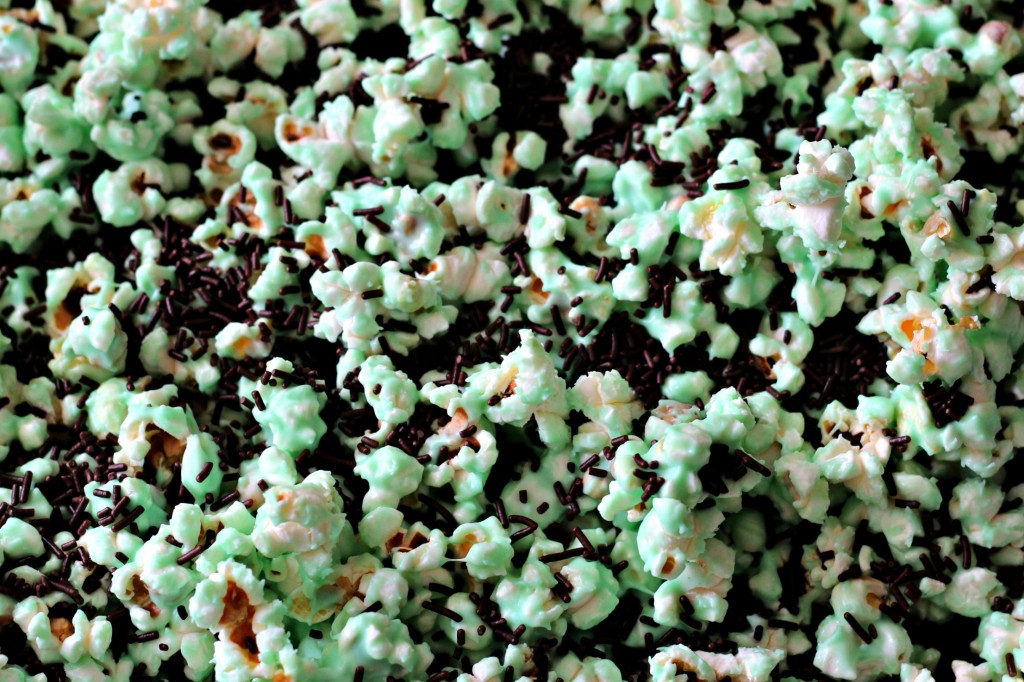 Once cool, break up into pieces and place in your finished boxes or popcorn bowl.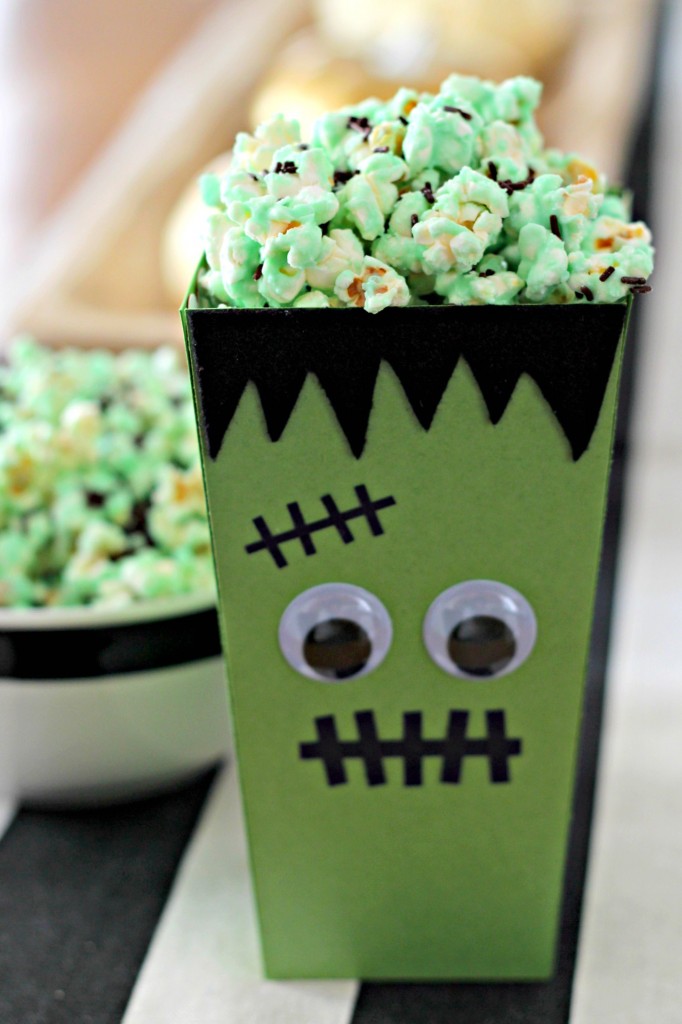 My boys finished the Franken popcorn once they got home from school.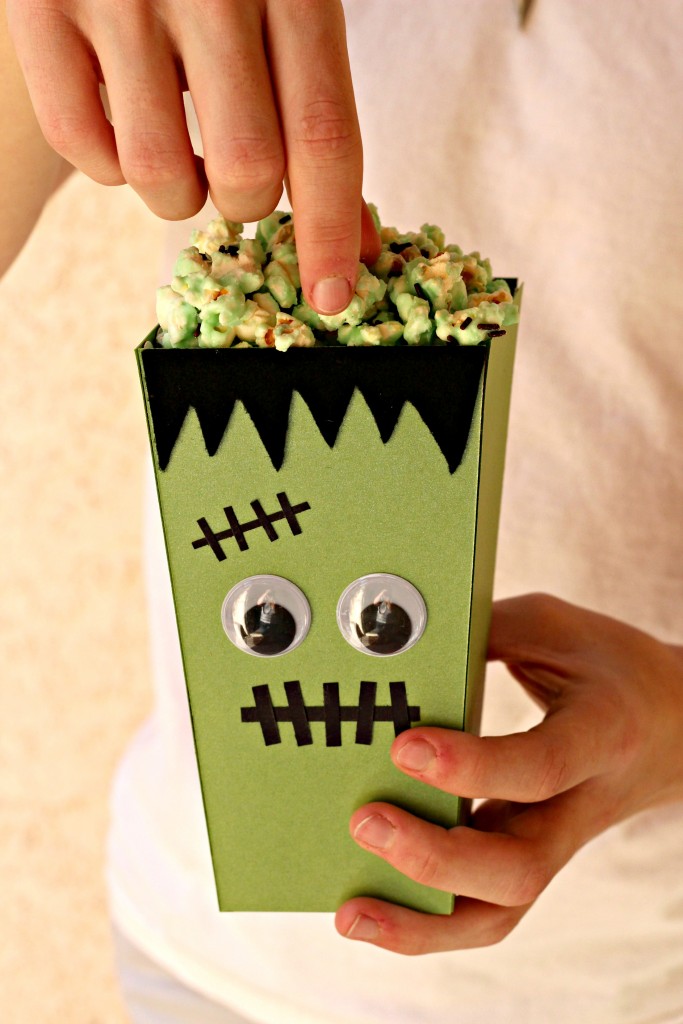 Visit my creative blogging friends for even more awesome Halloween popcorn box ideas.
Don't forget to enter the giveaway. We have 4 fabulous prizes up for grabs!
* $50 Gift Card to World Market
* Udderly Smooth Prize Pack
* Ellison Super Star Die Cut Machine and Laura Kelly Die
* Laura Kelly for AdornIt Planner Prize Pack