This post is part of the 31 Days of Organizing and Cleaning Hacks series. Click over to the main page to see all 31 posts (they will be added daily).
Removing Sticky Labels the Easy Way.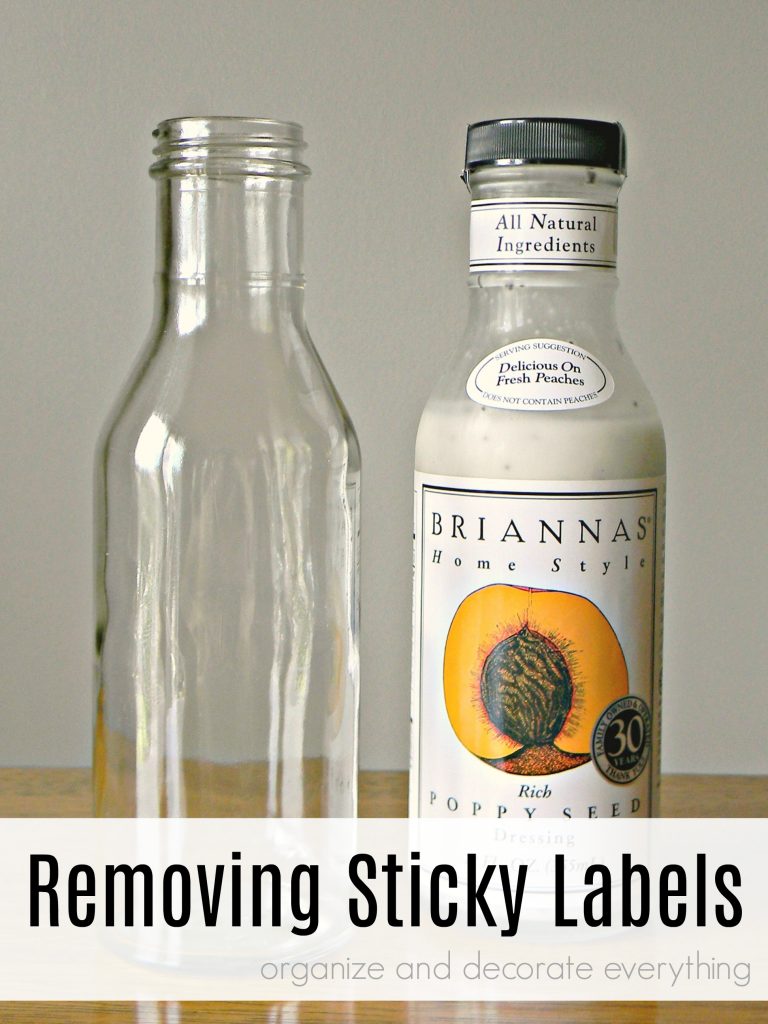 I love reusing and decorating with bottles. There's so much you can do with them. Maybe I should do a series about reusing bottles in decorate ways. Until then, I'll just share how easy it is to remove the labels without leaving any residue. The shape of this bottle is one of my favorites.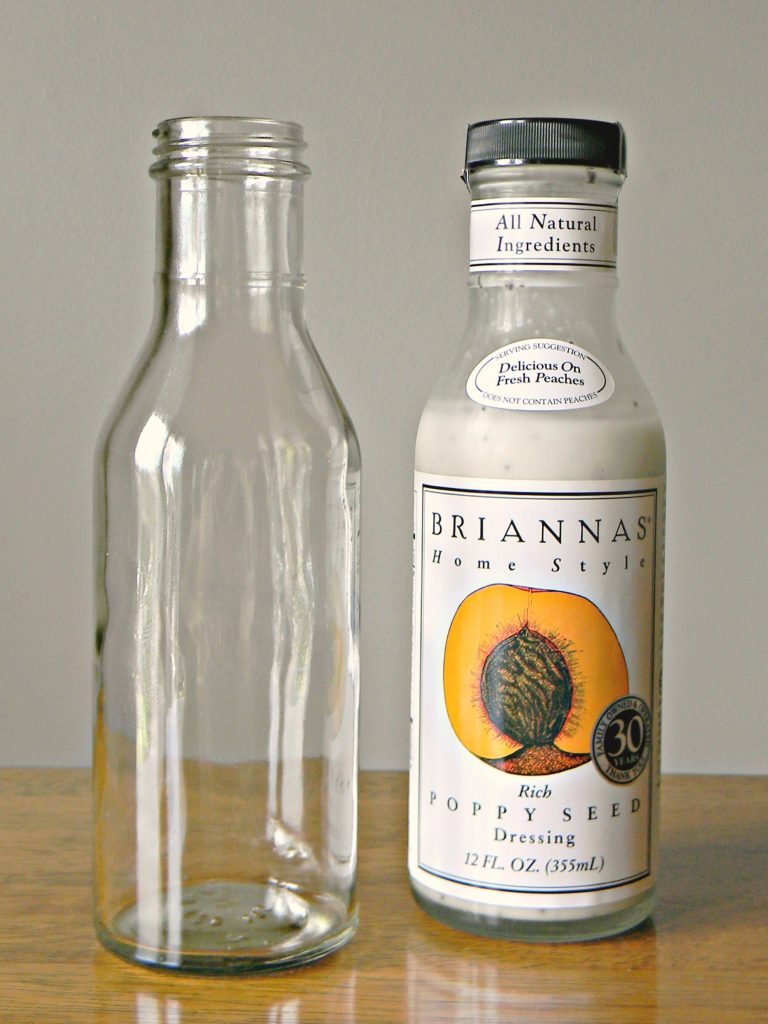 One of the simplest and cleanest ways to remove a label is by soaking it in hot water for a few minutes, peeling off what you can then using a plastic scraper to clean off the rest. I clean the remaining label off under hot running water. Not one bit of sticky residue is left on the bottle. This process works on most labels but there are a few that might require a little more help to be removed.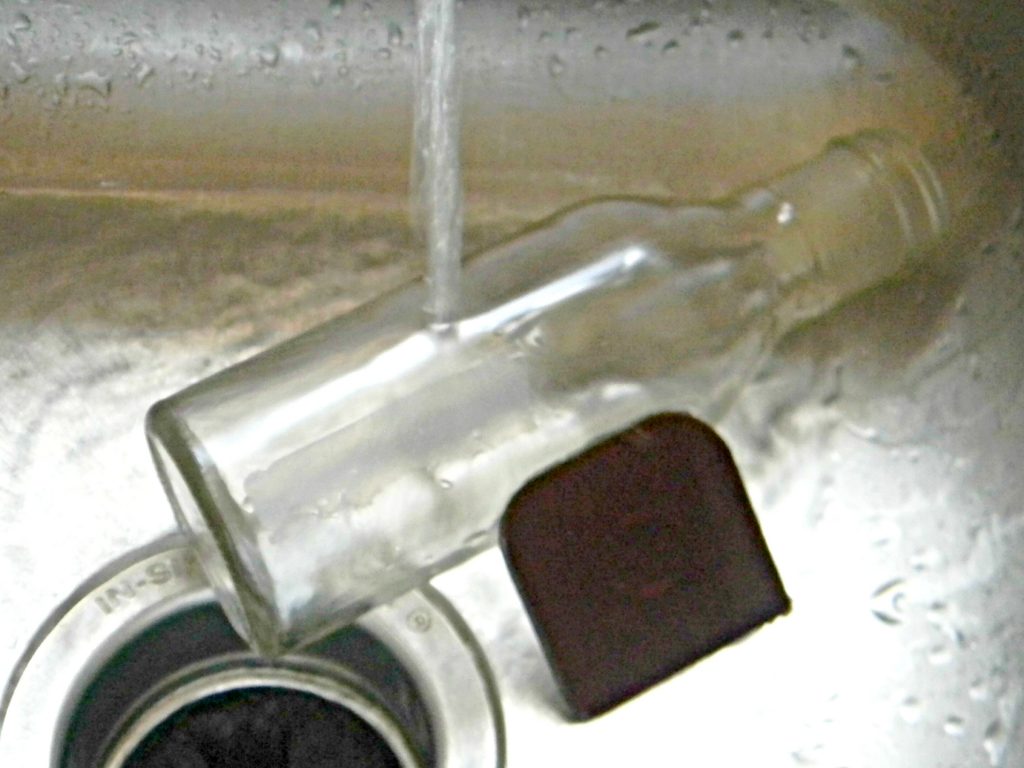 Here are a few more tips to removing sticky labels:
Once you peel off the label, straight vinegar will also work to get the remainder of the residue off.
Try a little mayonnaise. Let it sit on the label it will come right off. If there's any residue left just rub a little more on it and clean it off.
Use a blow dryer to soften the glue. Most of the time the adhesive will come off with the label. W-D 40 or vinegar works well to get the rest of the residue off.
Peel off what you can of the dry label. Wipe the remaining label with a little oil (any oil). Leave for a few minutes and the oil will break down the adhesive.
Then wash in hot soapy water and the label will be completely gone with out any scrubbing, scraping and no sticky residue.
Come back again tomorrow for the next post in the 31 Days of Organizing and Cleaning Hacks.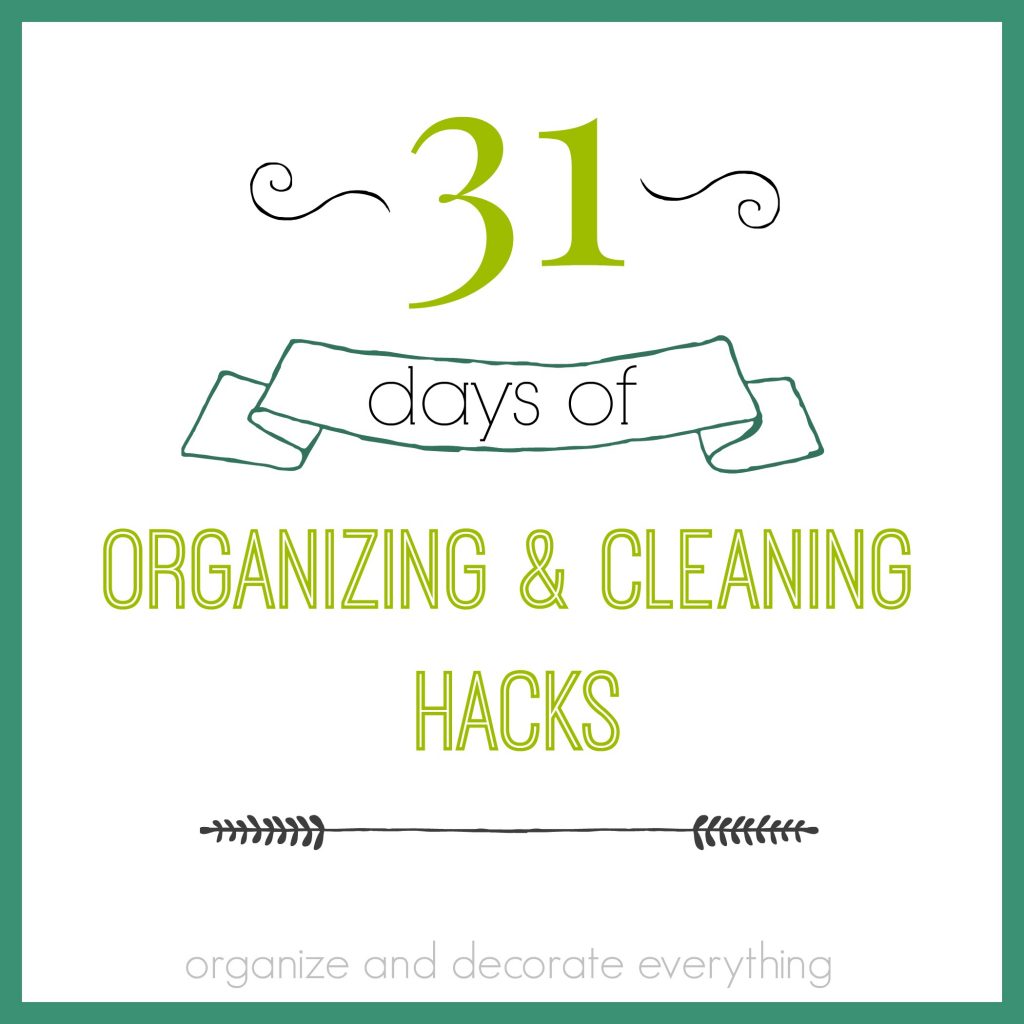 Pin it for later: