Do you have ugly cords in your kitchen like I do?
One is for our cordless phone (we don't have a land line) and the other is for our intercom.
I don't know how to do anything electrical, so how do I hide the cords?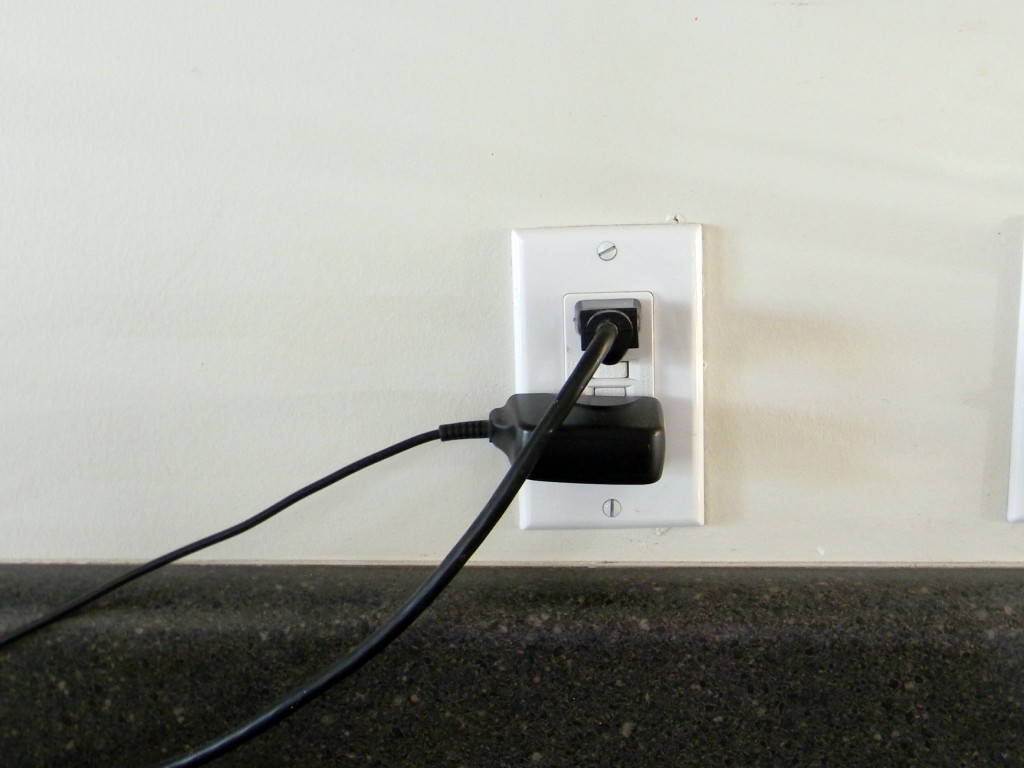 Do what any resourceful home blogger would do: put a tray in front of it.
You would never know the tray was hiding and outlet and wires unless you read my blog.
And I love how it looks.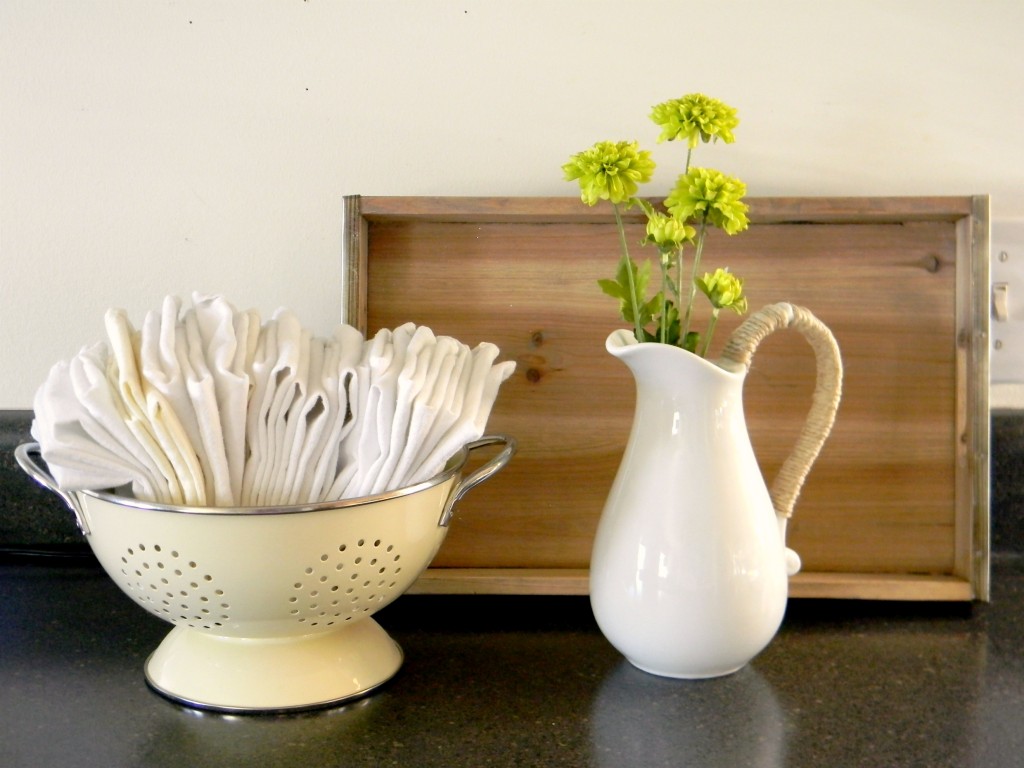 I hope you had a wonderful weekend!