I've told you how much my youngest loves Legos.
He gets sets for Christmas, birthdays and whenever he has any extra money.
Which means he has a lot of instruction booklets.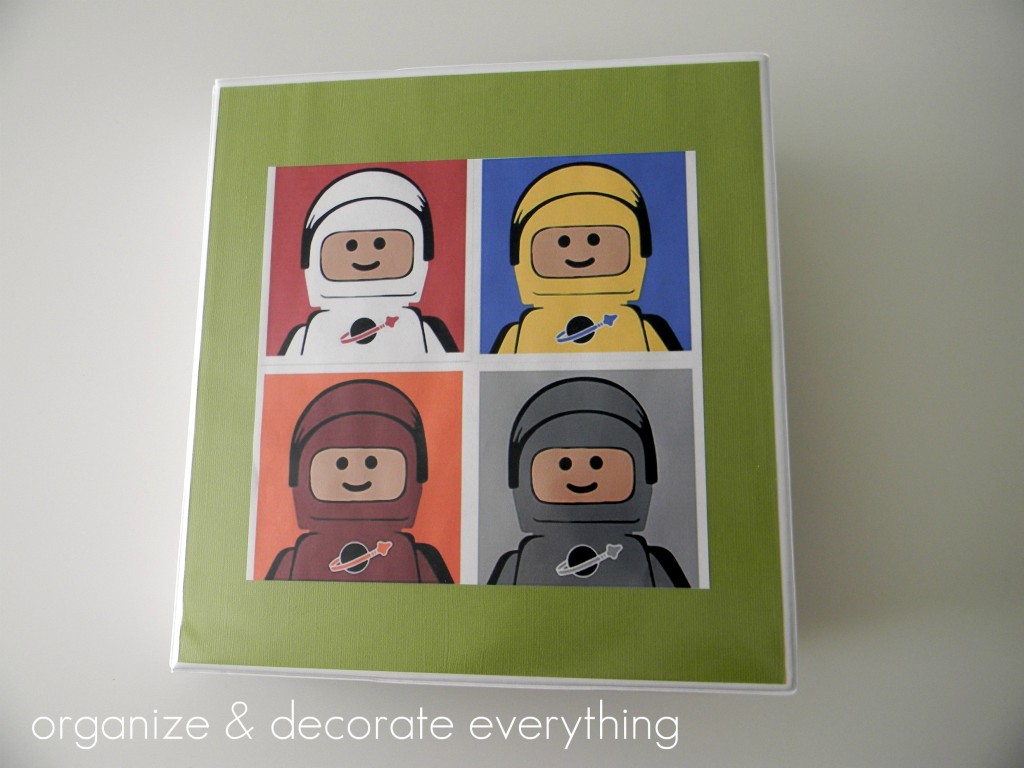 I use to store them in a shallow box but it was hard for him to find the one he was looking for,
so I decided to switch them to a binder.
He decided what order he wanted the booklets in.
We put them into categories, then slid them in the protective sleeves.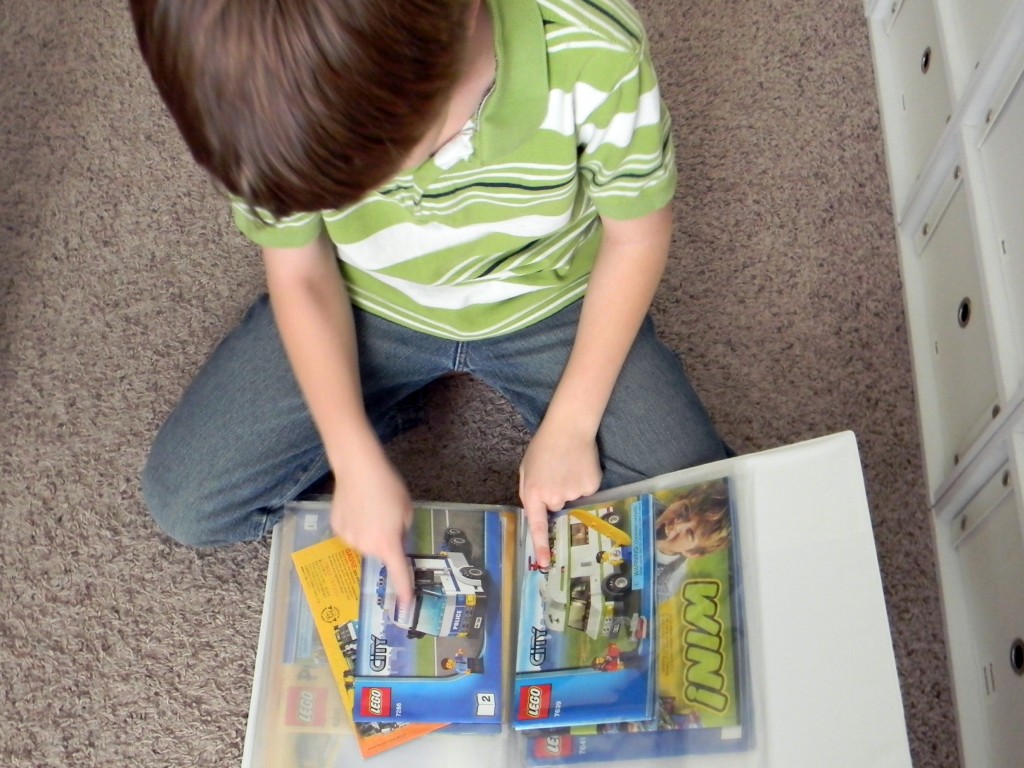 We put 2 booklets per sleeve to save on page protectors.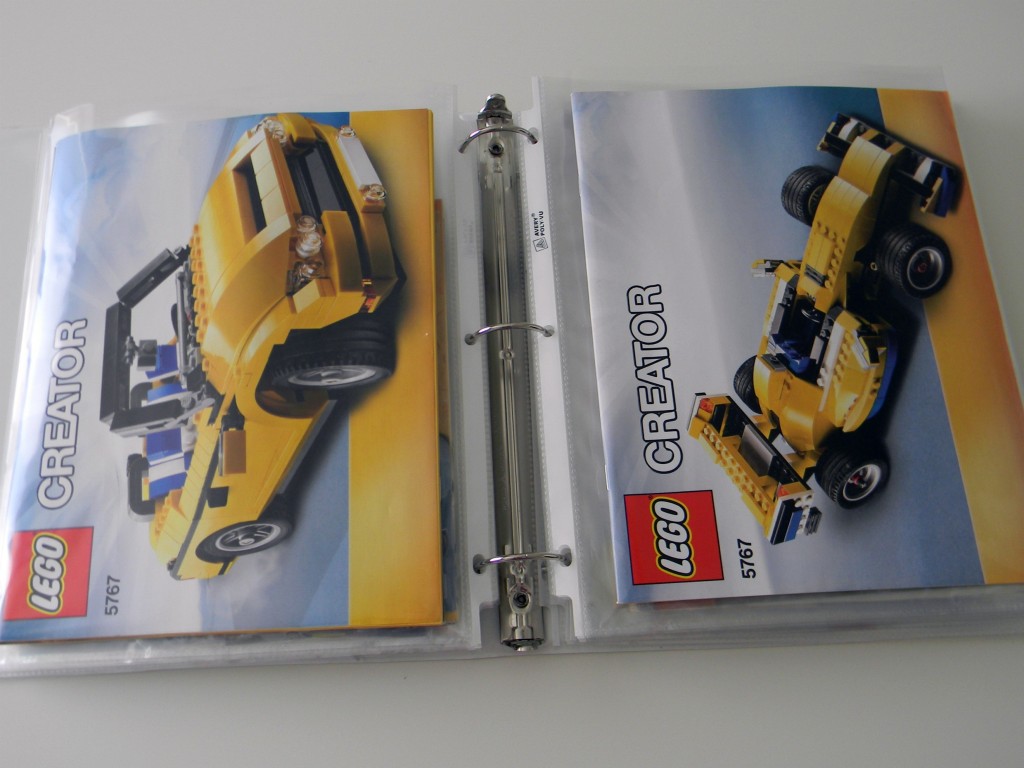 This is almost as popular as his Legos.
He loves looking at the booklets, deciding what creation he's going to rebuild and what he wants to buy next.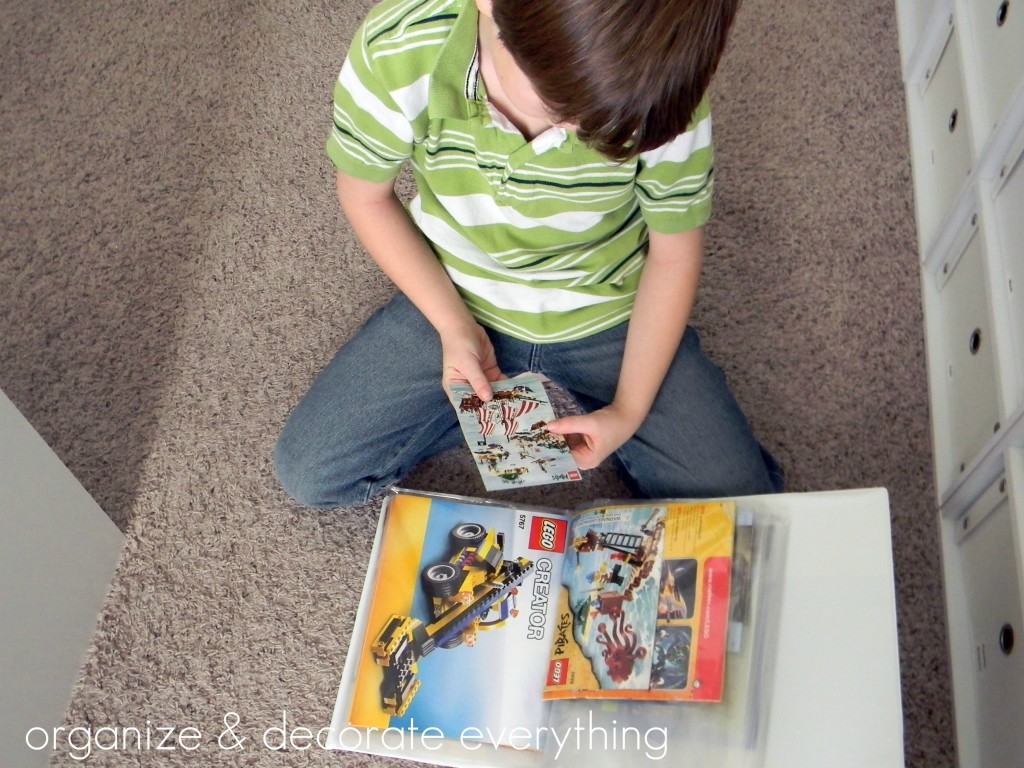 Do you see that little bit of white in the bottom left hand corner?
I can't wait to share it with you.