When I think of Summer I think of lazy afternoons and evenings on my front porch. I love my front porch but every Spring it needs a lot of work. I like to change things up a little every year, so this year I started with the flower pots.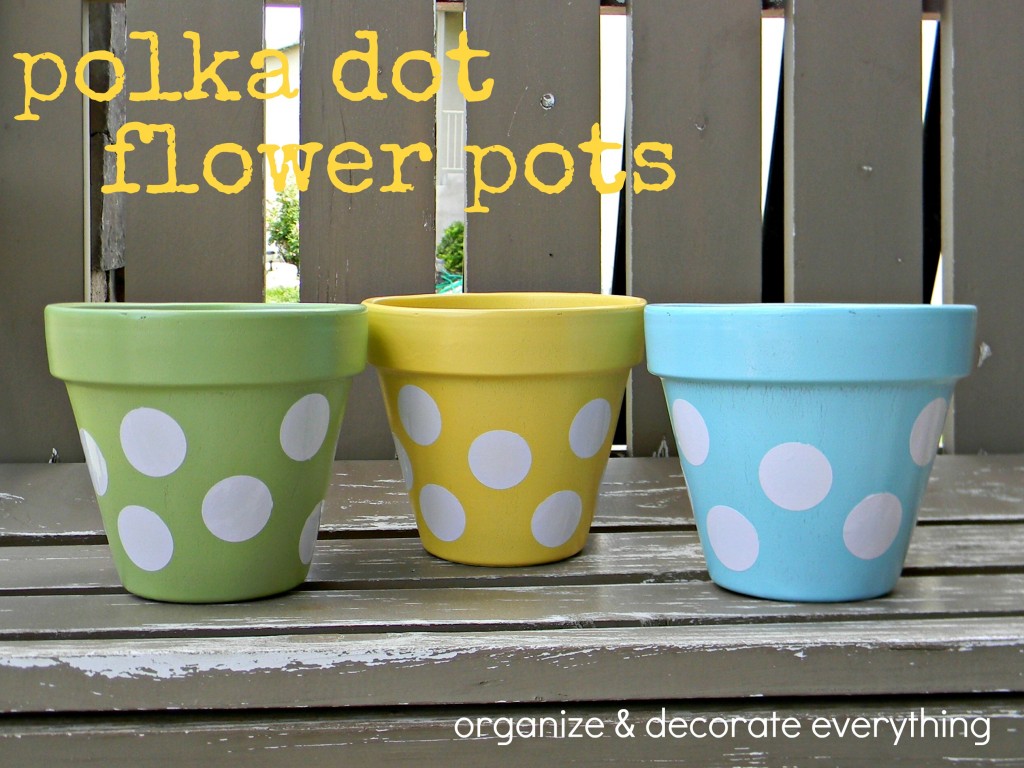 I went through my paint stash and pulled out my favorite happy colors.
(Valspar Pistachio, Rustoleum Summer Squash and Krylon Blue Ocean Breeze)
I adore polka dots. Polka dots are to me like chevron is to others. They make me happy! Since they can seem a little juvenile I try not to use them too often, but I'm pretty sure my porch needed some polka dots this year. I used a 1 1/4″ circle punch to punch the polka dots out of vinyl.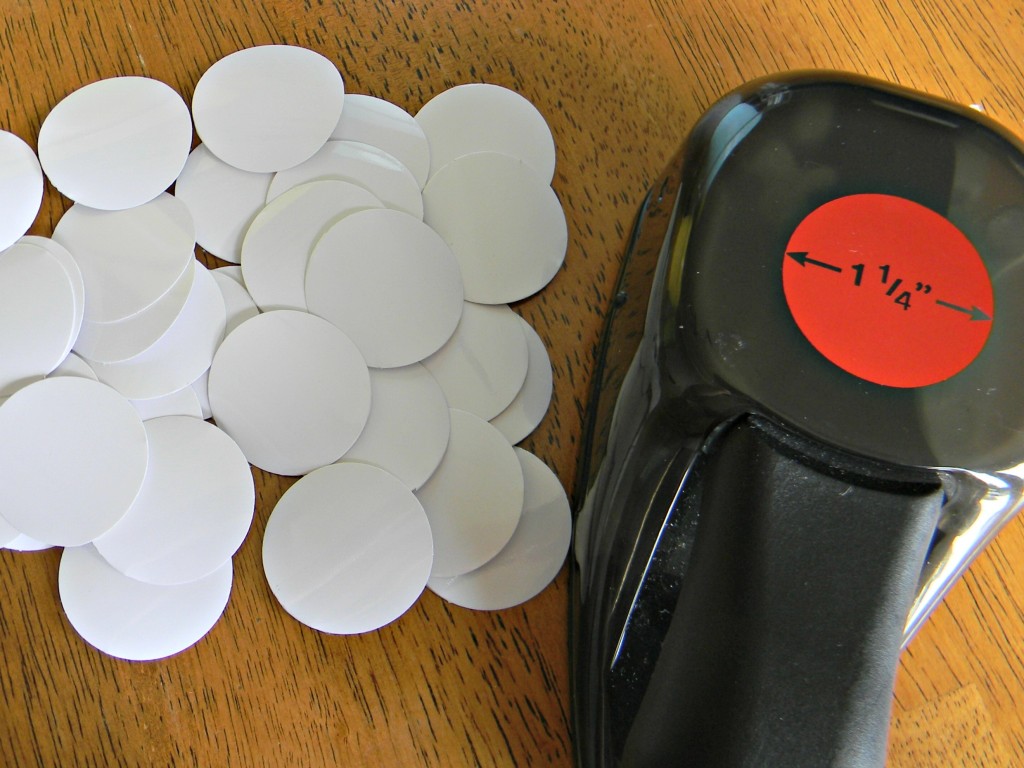 Then I just randomly stuck them on the pots. Super simple, but really awesome (and happy).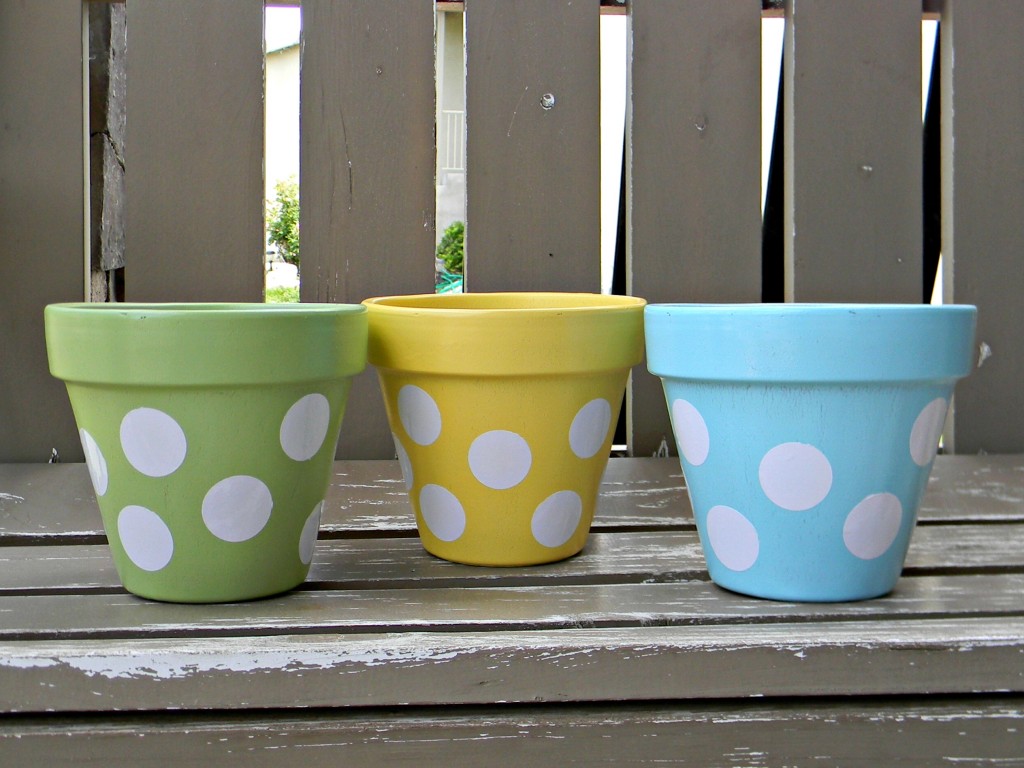 I've had this stand for a few years and it sits by my front door.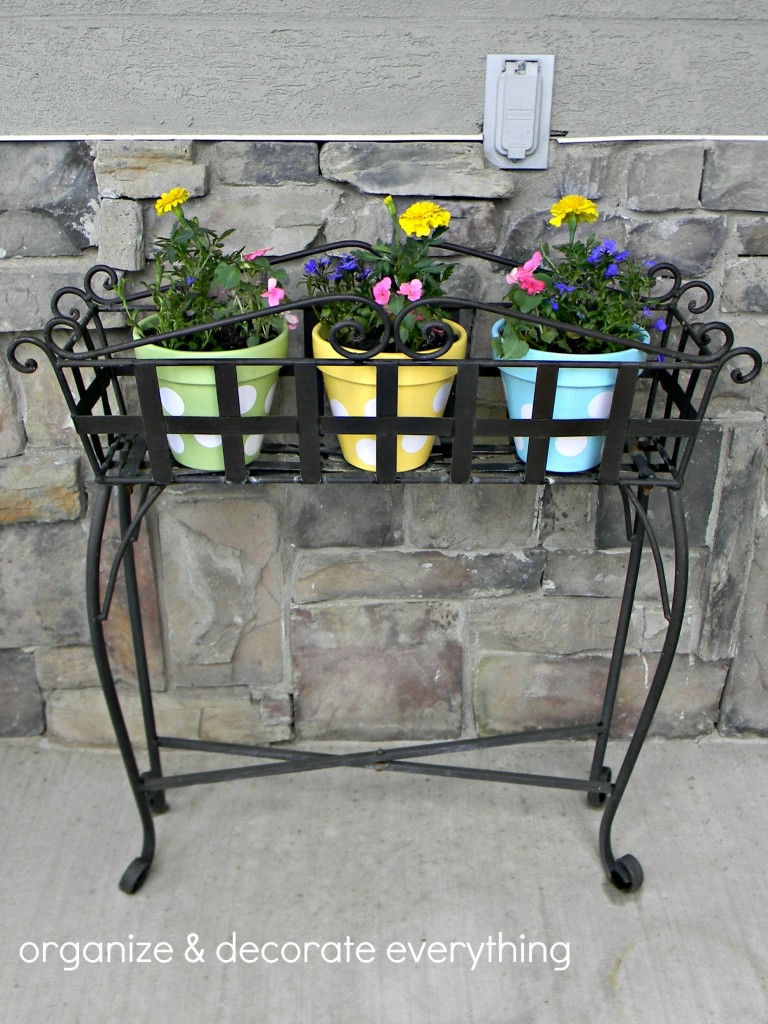 Now I need to paint my bench and chairs, maybe paint the table, paint a door mat, plant more flowers, and get a new rug. I guess I should get busy.
How have you been sprucing up your house for warmer weather?