Viewing the solar eclipse through a homemade pin hole camera. The clouds came in right before the optimum time, but they finally parted and we were able to see it. What a great experience. The kids loved it.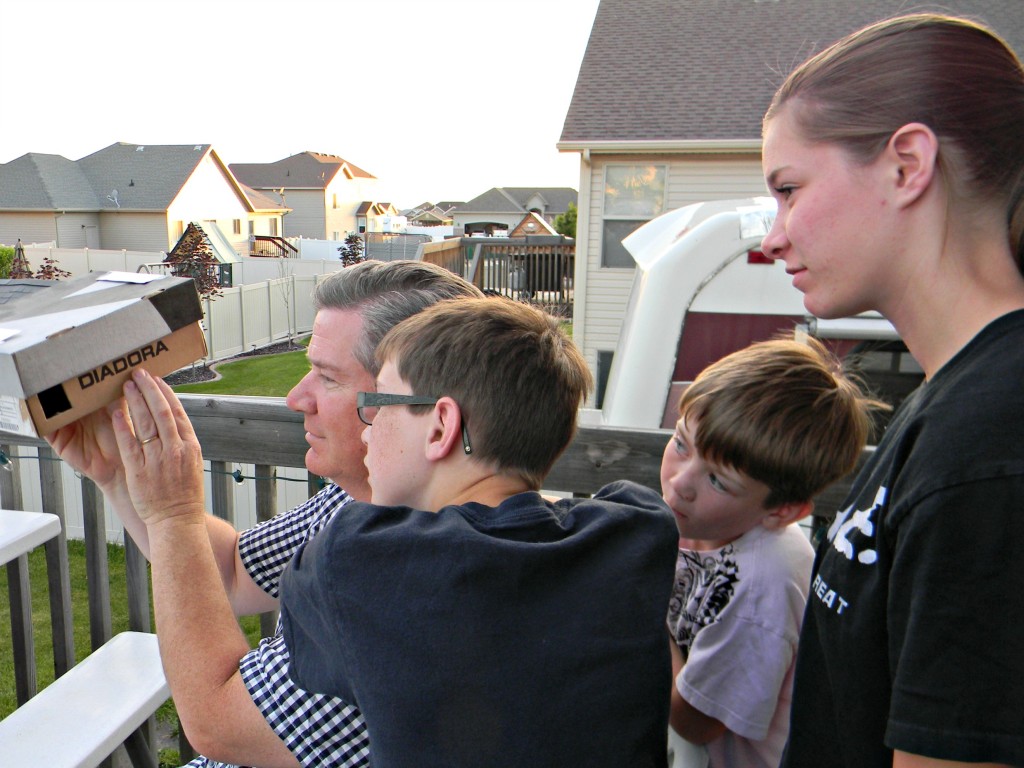 The boys are off-track right now. They will be going back to school about the same time all your kids are getting out of school for Summer. We've been working on Scouting while they've been out. On this day we went to the Syracuse Museum and worked on some other things in their books. The boys were amazed that a family of 12 lived in this cabin.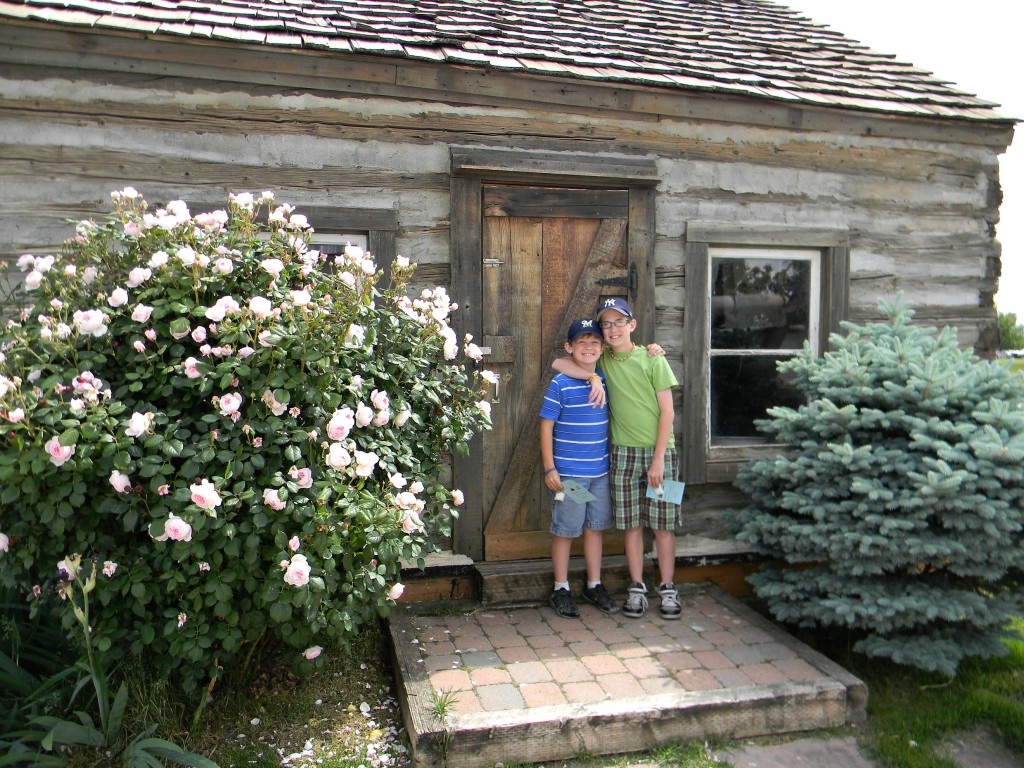 I met about 20 other bloggers at the awesome Doodlebug Design offices. I can't even describe how incredible this place is. The colors are fabulous and happy. I actually opened all the drawers in the work room and oohed and aahed over all the buttons, brads, papers and especially the glitter. We got to make cards using their awesome products. I'm going to have a post on them later this week to share more about their awesome offices.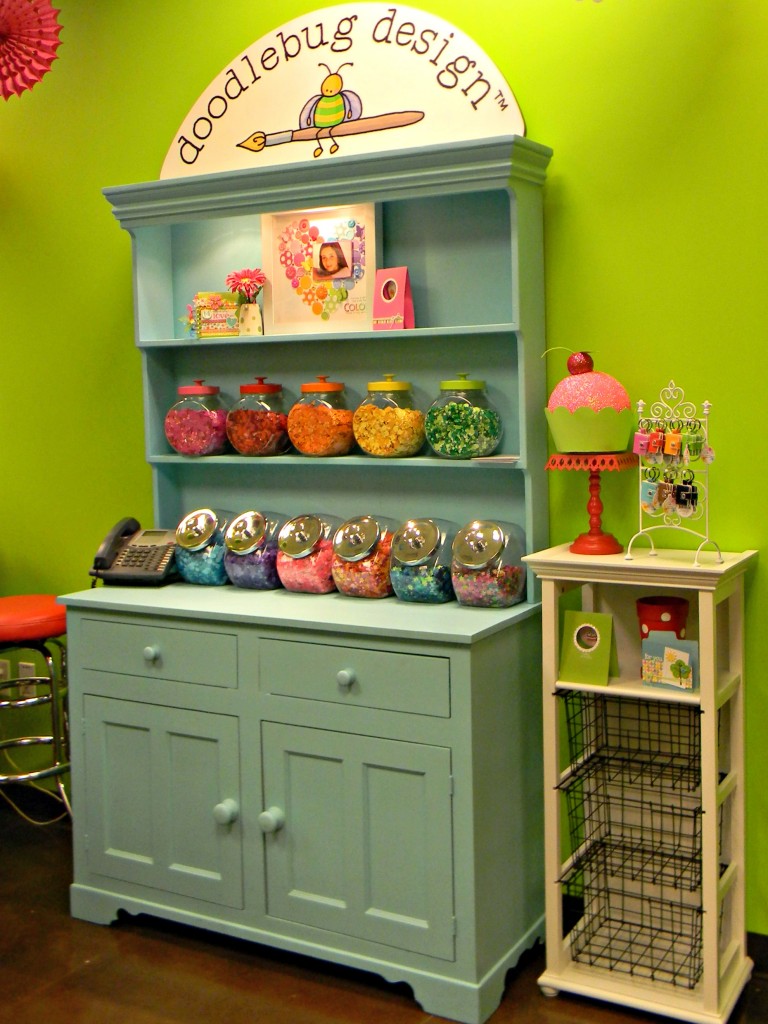 I also got to meet the incredibly talented LDS artist Liz Lemon Swindle. I was fortunate enough to have lunch with her and visit her studio and see one of the paintings she's working on right now. I will have a post on her later this week too. I love her work and the feeling I get looking at it.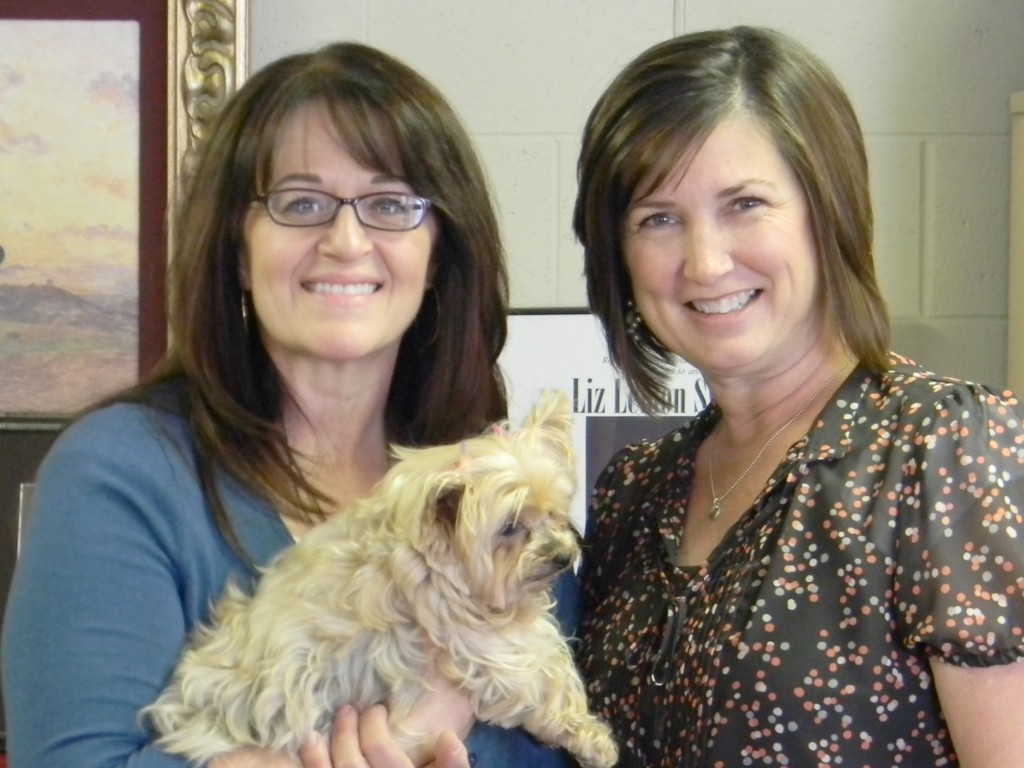 Emilee had her last choir concert of 8th grade. It was awesome, especially for Jr. High. All 4 choirs sang Beatles songs. An Beatles cover band (Revolvers) accompanied them on most of the songs. Her choir teacher is in the band plus he's also the school guitar teacher. The kids love him and the songs they get to sing.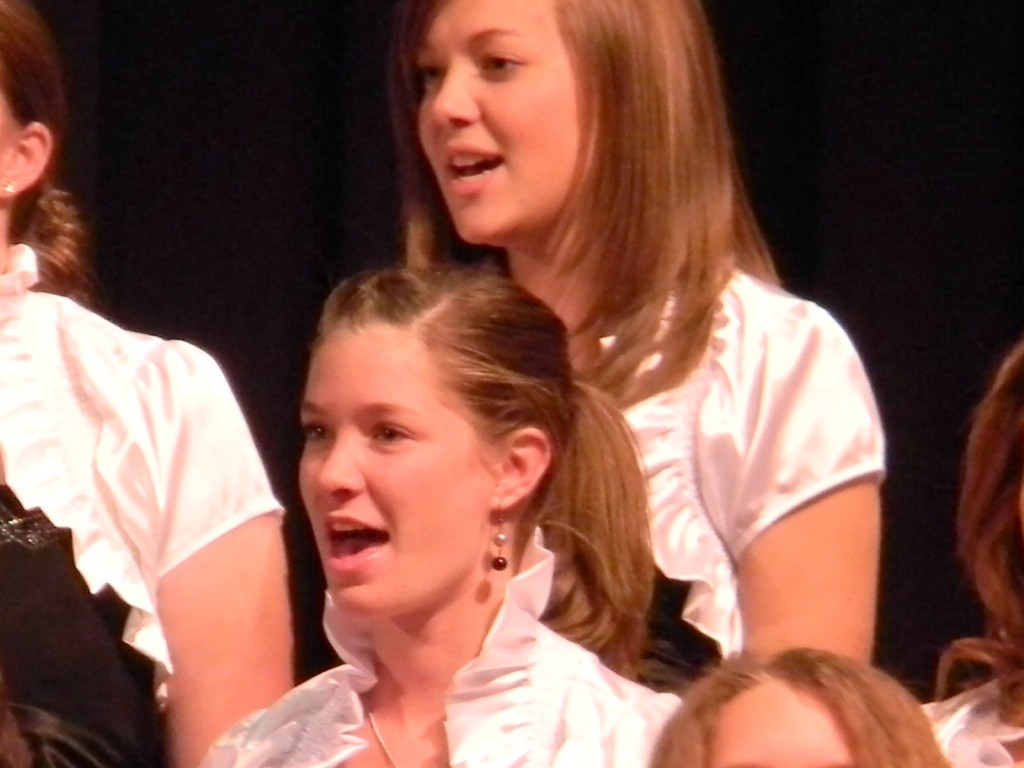 Ammon's working on a building project for scouts. He wanted me to write a post about it so you'll see it later this week too. He's only got a few more things to pass off before he receives his Wolf.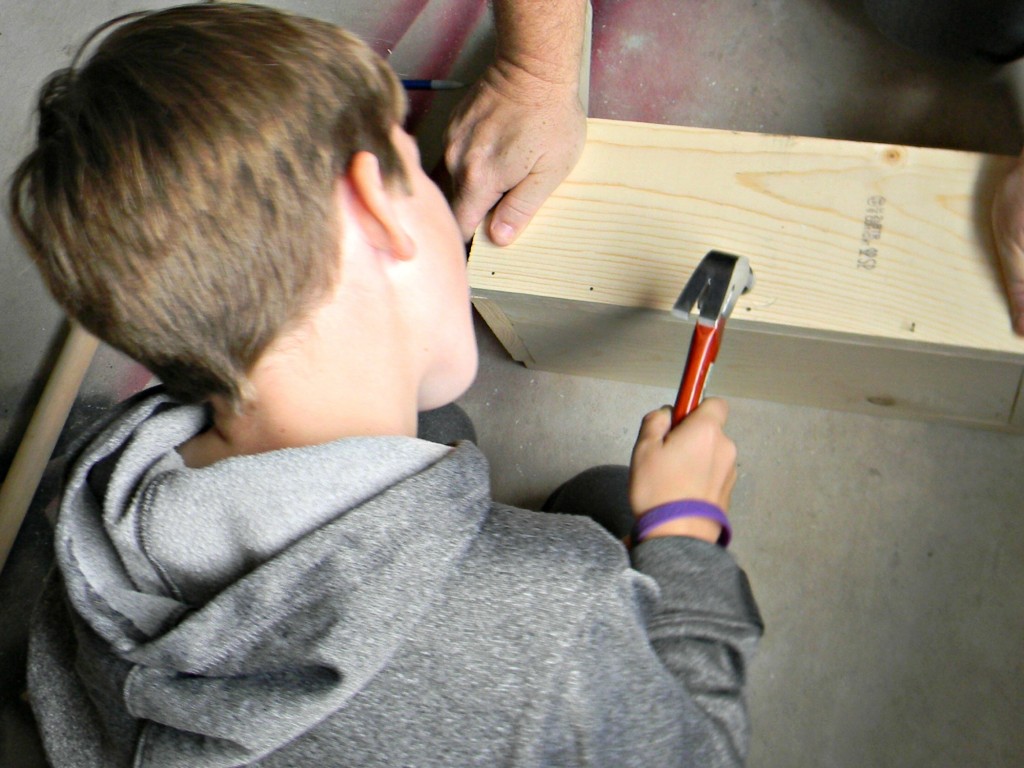 Last day of soccer till Fall. It was a cold, rainy and windy last game, but it was one of Ammon's best games. He's not playing next season but Zach is. Ammon's not really into team sports. I need to find some other activity he likes. I think we'll try karate or maybe golf. Any suggestions for non-competitive activities or non-team sports. It kind of stresses him out, but I want him to be active. He looks happy in this picture but I think it's because it's over.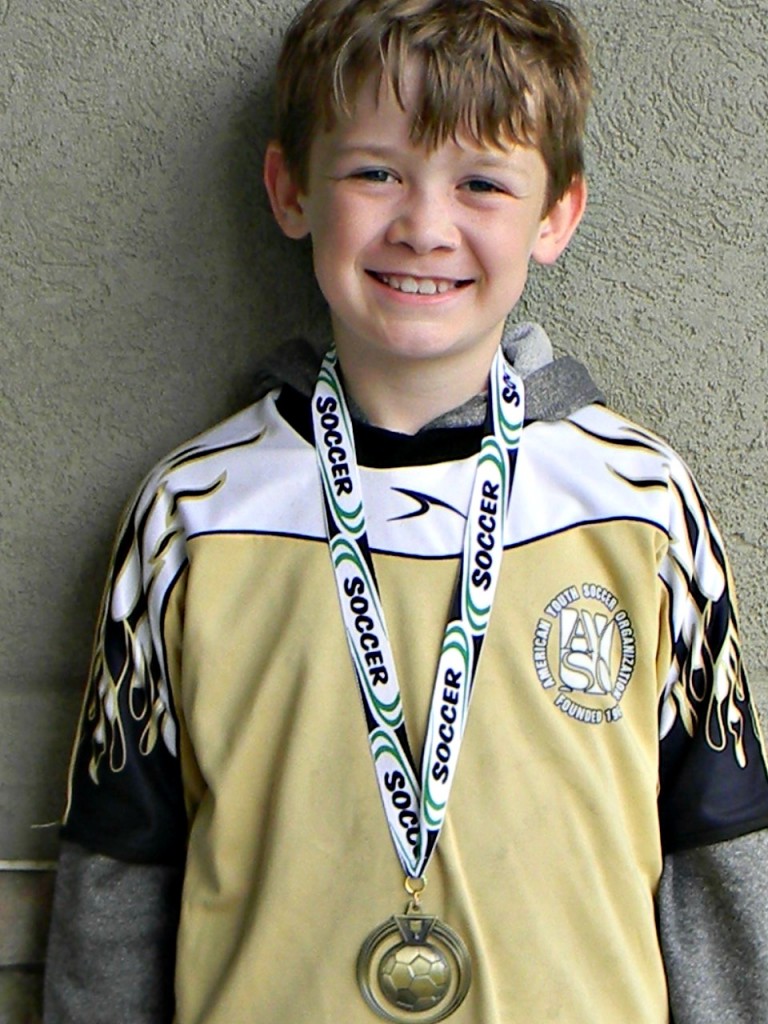 Have a wonderful Memorial Day!