I know some of you are getting out of school soon. Lucky ducks!
We're on year-round school, so we still have another month or so.
I wanted to share with you the basket I had ready for the kids on their last day of school last year.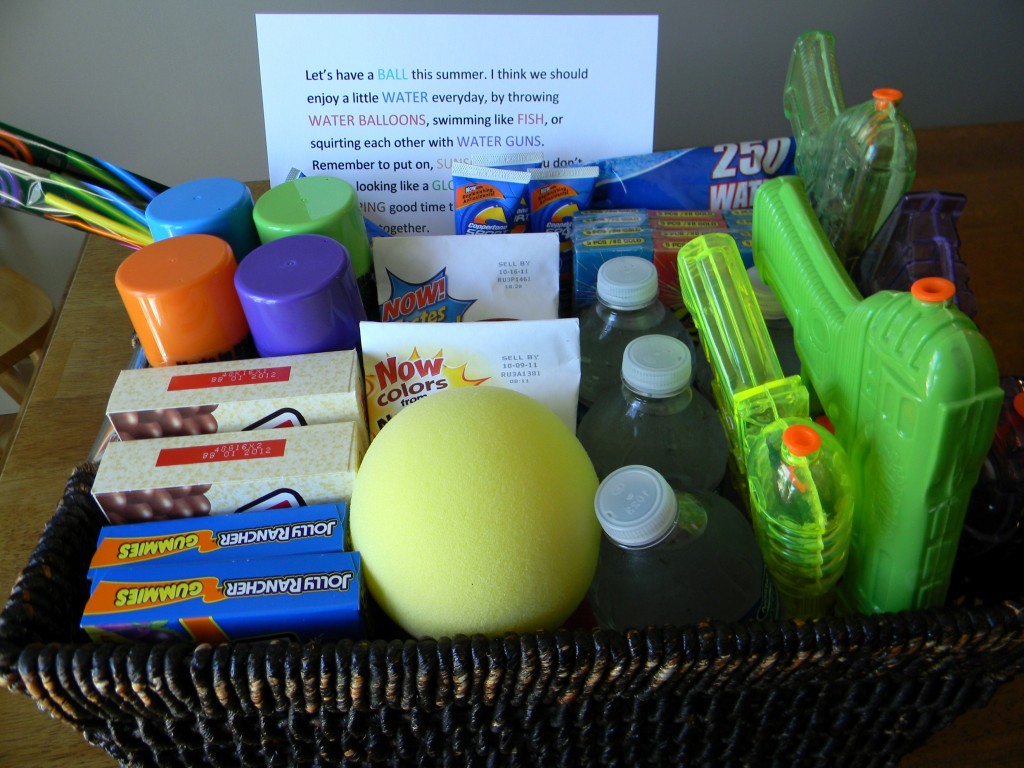 We spend almost everyday in the pool so a lot of the things relate to water.
And of course I had to include some of their favorite treats.
Here's what the note included in the basket says.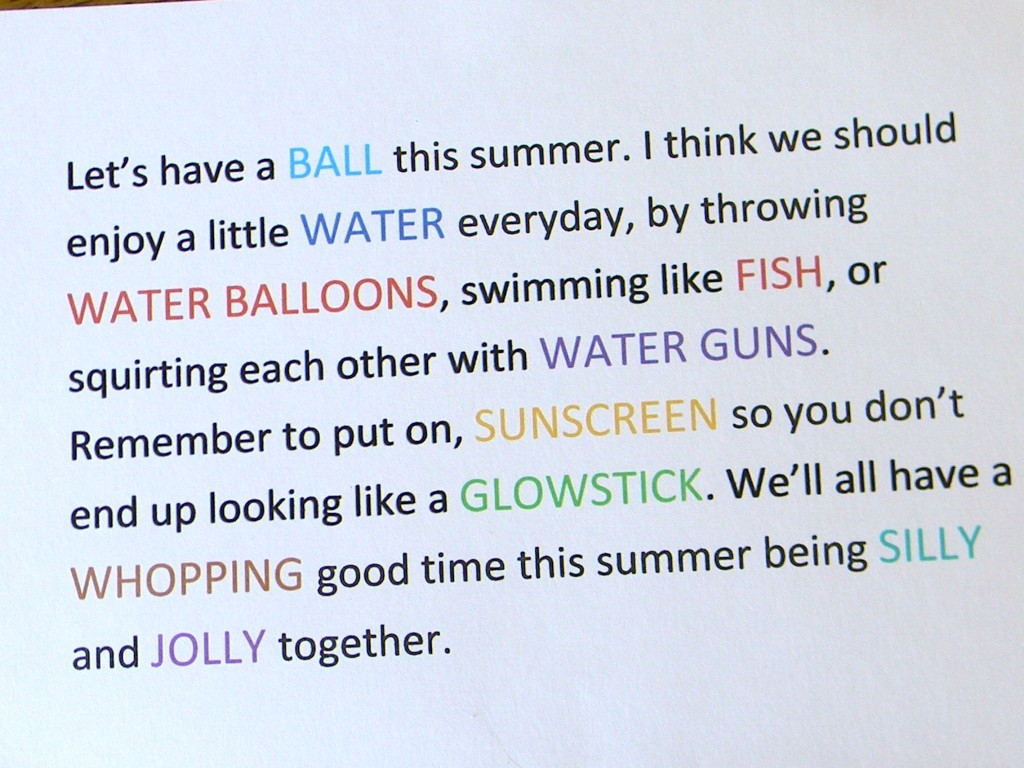 How do you start your Summer break?
Do you have some fun traditions?