This post is part of the 31 Days of Organizing and Cleaning Hacks series. Click over to the main page to see all 31 posts (they will be added daily).
Picnic Utensil Organizer made from a Cloth Napkin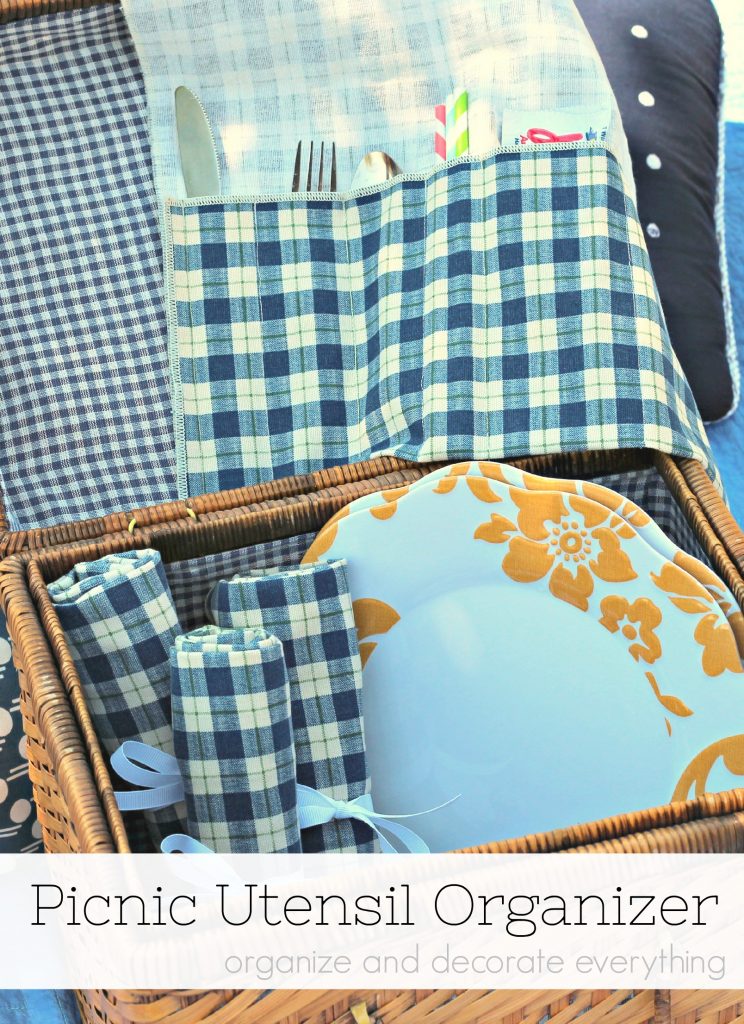 I like making picnics special. It really doesn't take much extra time to use plastic plates, real utensils, and cloth napkins as opposed to paper products. And it's more beautiful! Just toss them in the dish washer and washer when you get home and you're ready for the next picnic.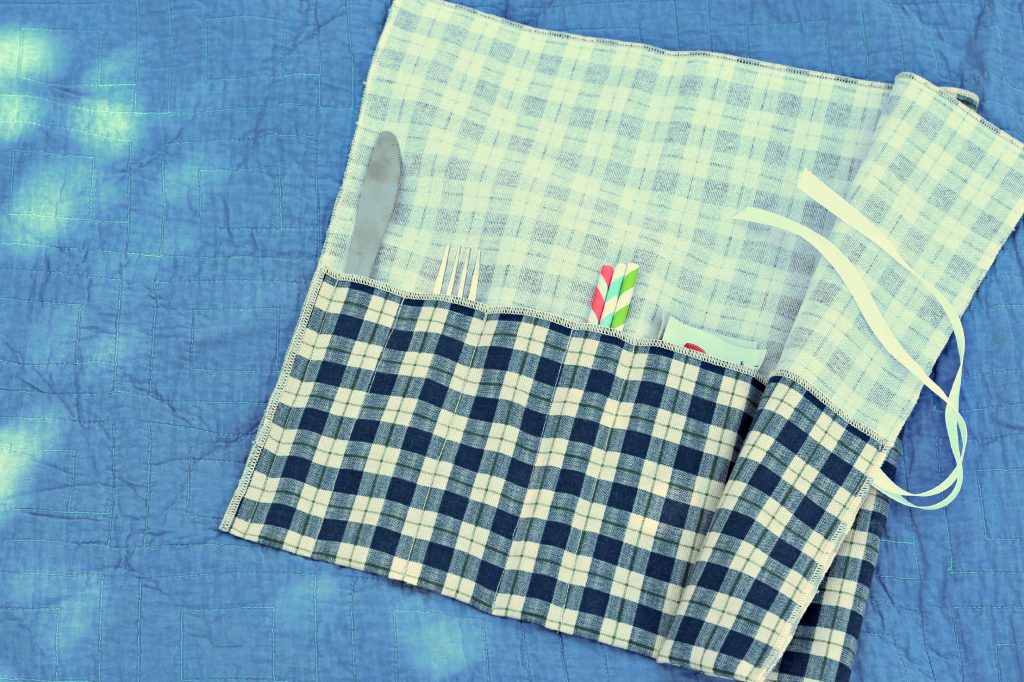 I don't sew much but this is easy to make using several straight stitches. You will need large napkins and then all the supplies to fill it. I found these napkins on clearance for only 25 cents. Start by laying out the utensils so you know how much space you have to work with. Yours will differ depending on the size of the napkin. My napkin measures about 20″x 20″. Fold the napkin up about 6 1/4″ to make the divided spaces, then stitch the side together along one side.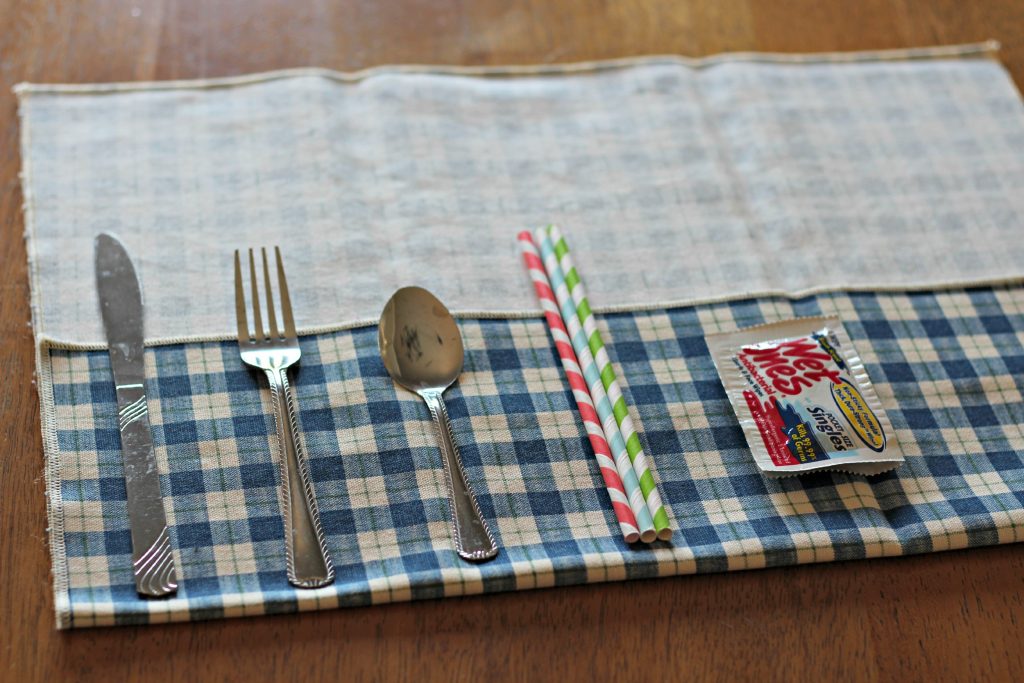 Measure out each divided area making sure the utensils fit well so they wouldn't fall out, but not too snug. My measurements are (from left to right) 1 1/4″, 1 3/4″, 1 3/4″, 1 1/4″ and 2 3/4″. You can add more spaces if you have need for them. You can see the stitches if you look closely.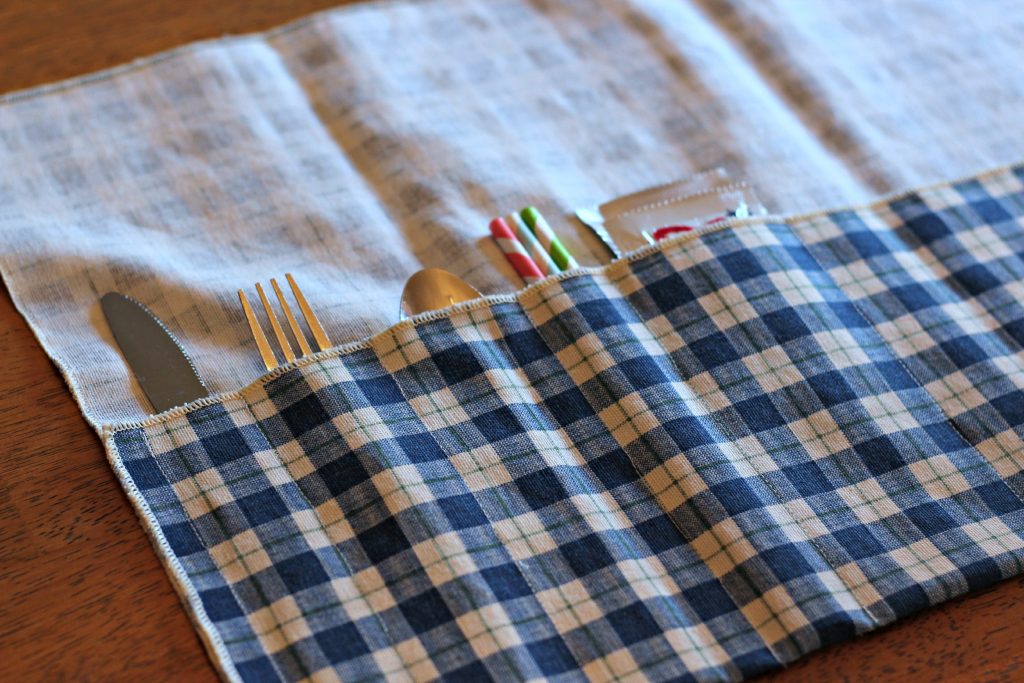 Stitch a 20″ long ribbon into the other side to be able to tie the carrier closed. I simple folded the ribbon in half and stitched it between the fabric.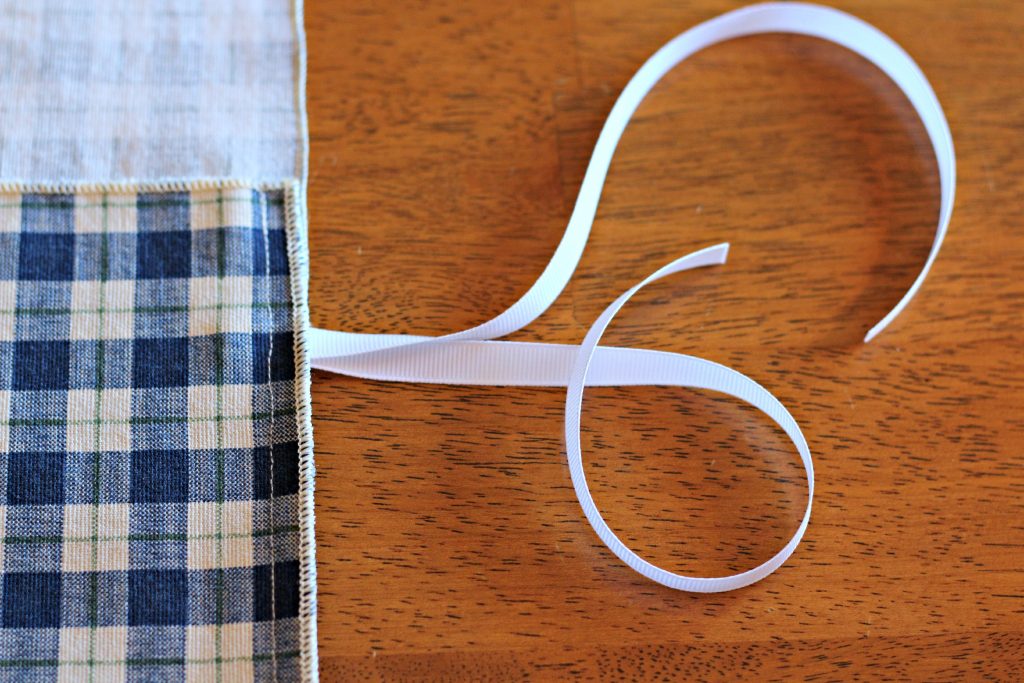 Fold the top down over the utensils. Then roll up and tie, keeping everything together and neat and tidy.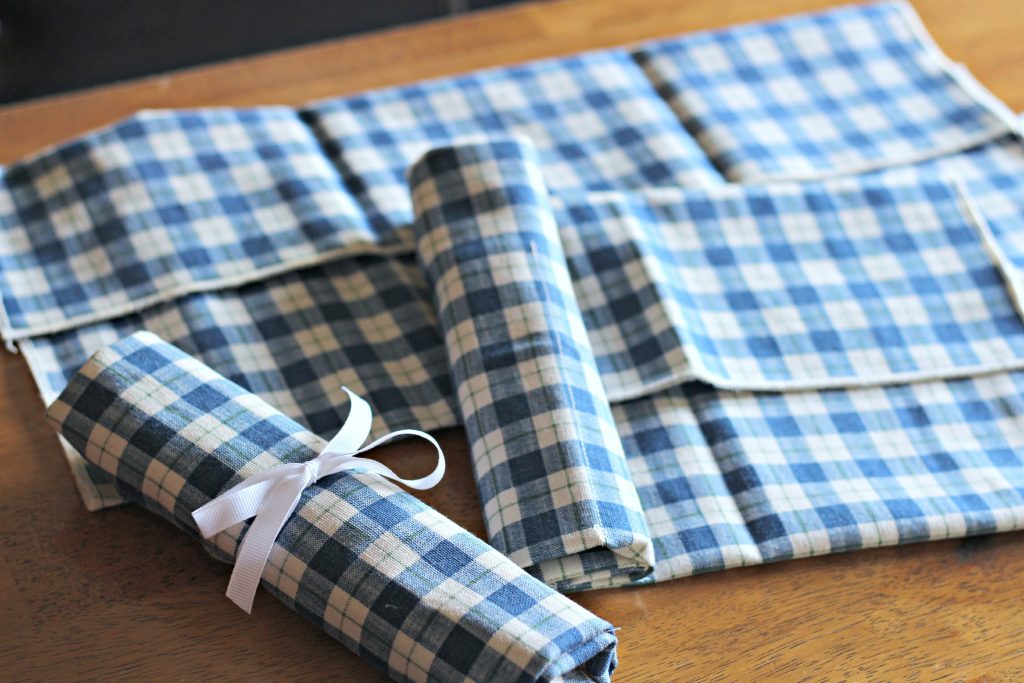 I love impromptu picnics, so I keep everything in the baskets and ready so we can just grab the food and go. I can't believe how much time being organized can save, even in little things.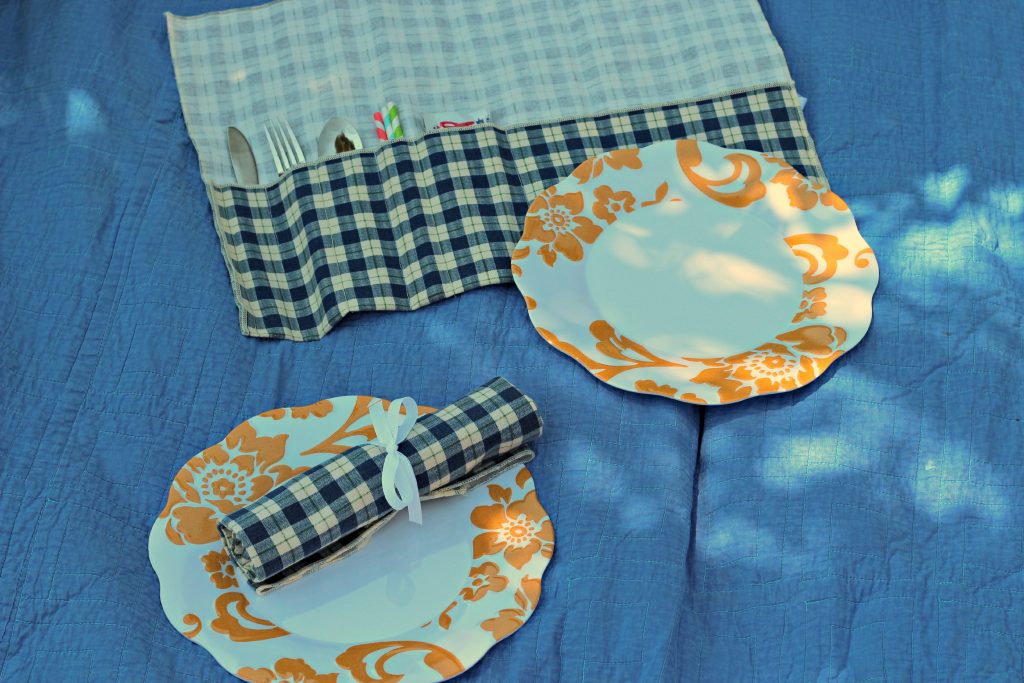 Who's ready for a picnic?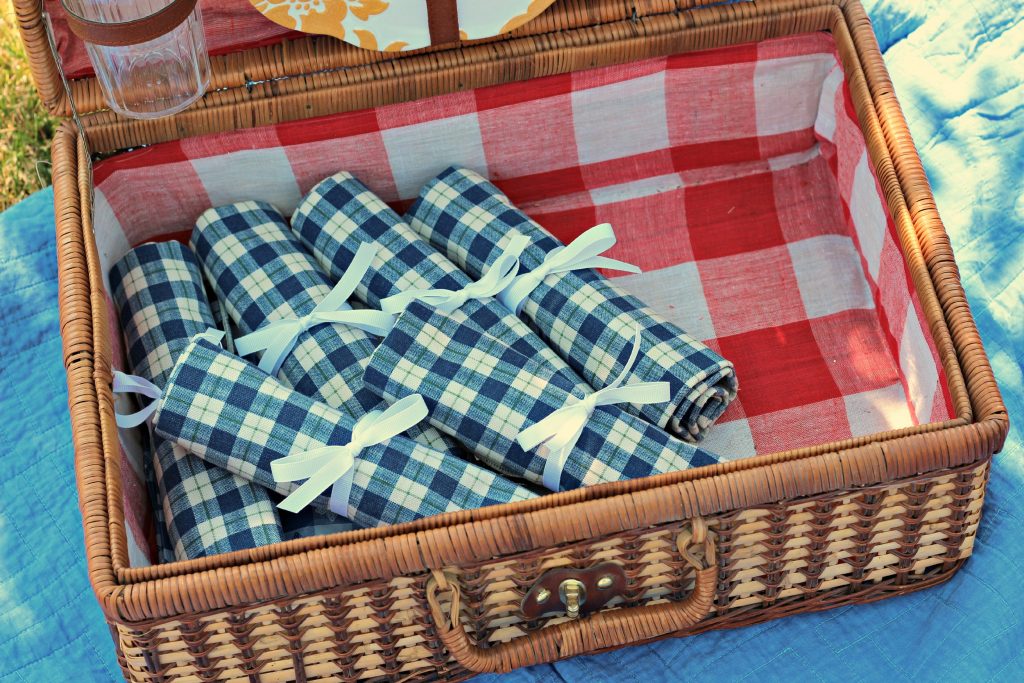 Come back again tomorrow for the next post in the 31 Days of Organizing and Cleaning Hacks.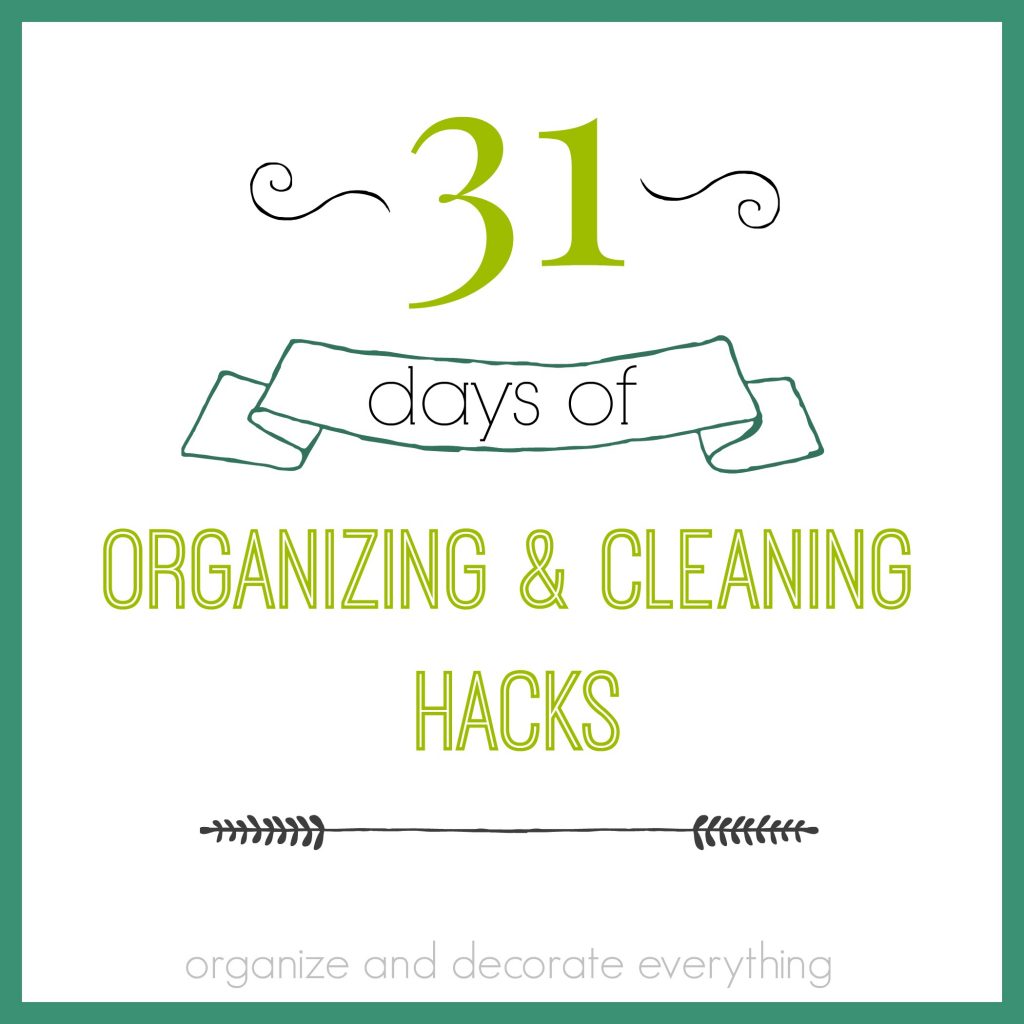 Pin it for later: