My 4th of July decorations are lacking, so I've come up with a few quick, easy and inexpensive ideas I could make and put up quickly. This is the first one I completed for the Entry.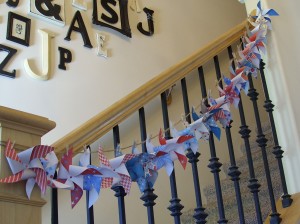 First, I found the paper I wanted to use in my paper stash and cut each piece 4 1/2″ square.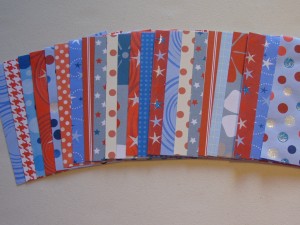 Next I drew 2 lines from corner to corner to use as my cutting guide.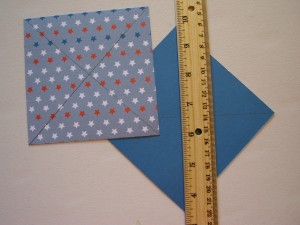 Cut along the lines but stop about 1/2″ from the center.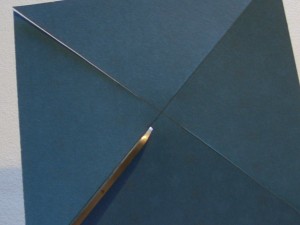 I used a tiny hole punch to puch the holes for the brad. Some of my paper was thick and it worked better than trying to poke it through with the brad. Punch only one hole in each triangle and the center.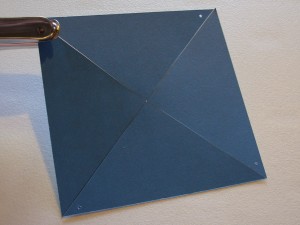 Poke the brad through each hole one at a time.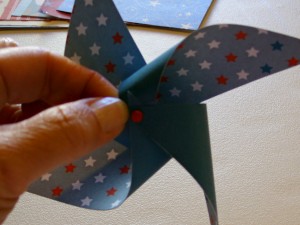 Then poke it through the center and secure the pinwheel with the brad.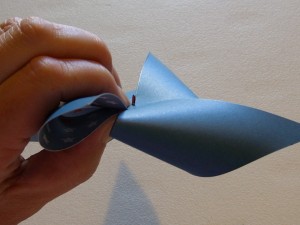 By drawing the X on different sides of the paper, I came up with 2 different looks out of one piece of paper. I did it with paper that was only white on the one side also.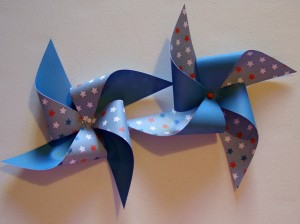 Here they are all finished. It took less than an hour to make all of them.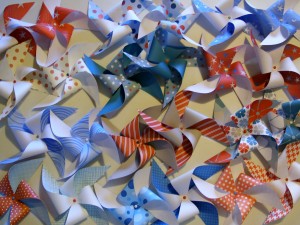 I attached them to twine with tiny clothespins.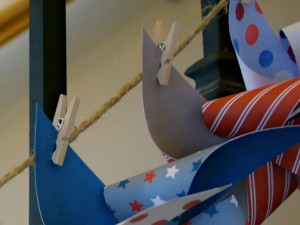 And hung them on the banister. So cute!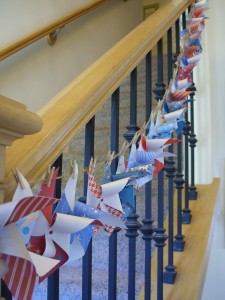 The polka dots and flowers are my favorites. I'll show you the rest of the Entry when I finish my other quick projects.