What do you think of when you think of green?
I think of Spring, St. Patrick's Day, Easter, grass, leaves, outside, recycle and many more.
So it was actually a tough decision coming up with a project.
I had too many ideas.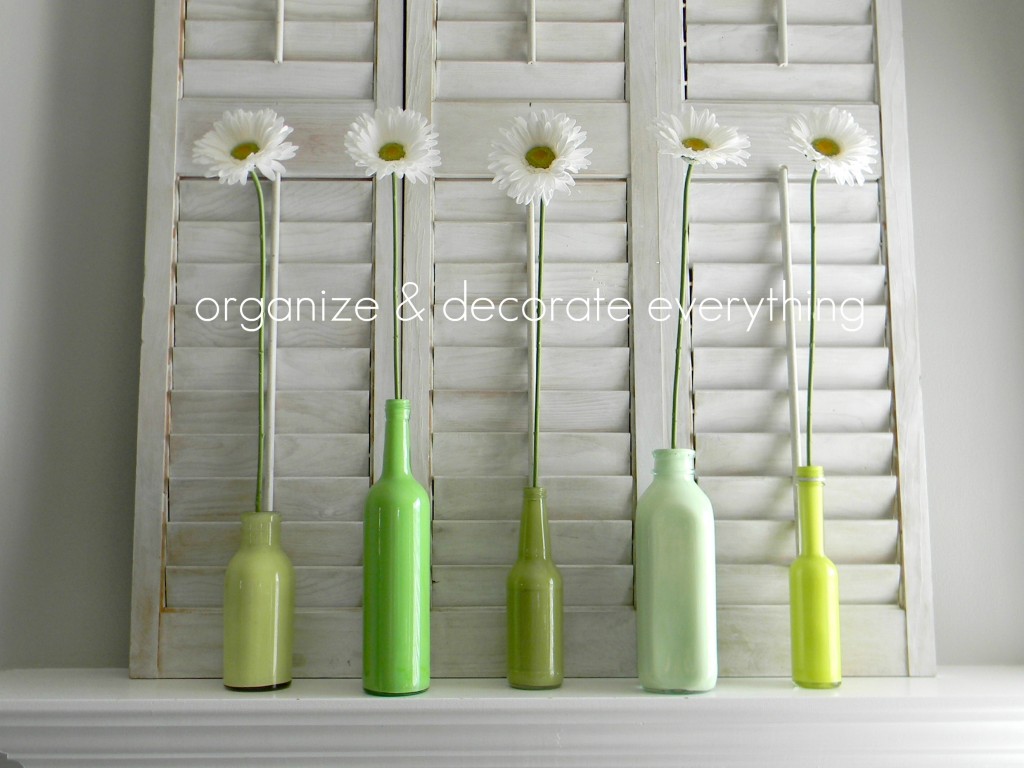 I decided painted bottles would be prefect to display from now through Easter.
I started with some miscellaneous glass bottles (recycled).
And cleaned and dried them thoroughly before painting.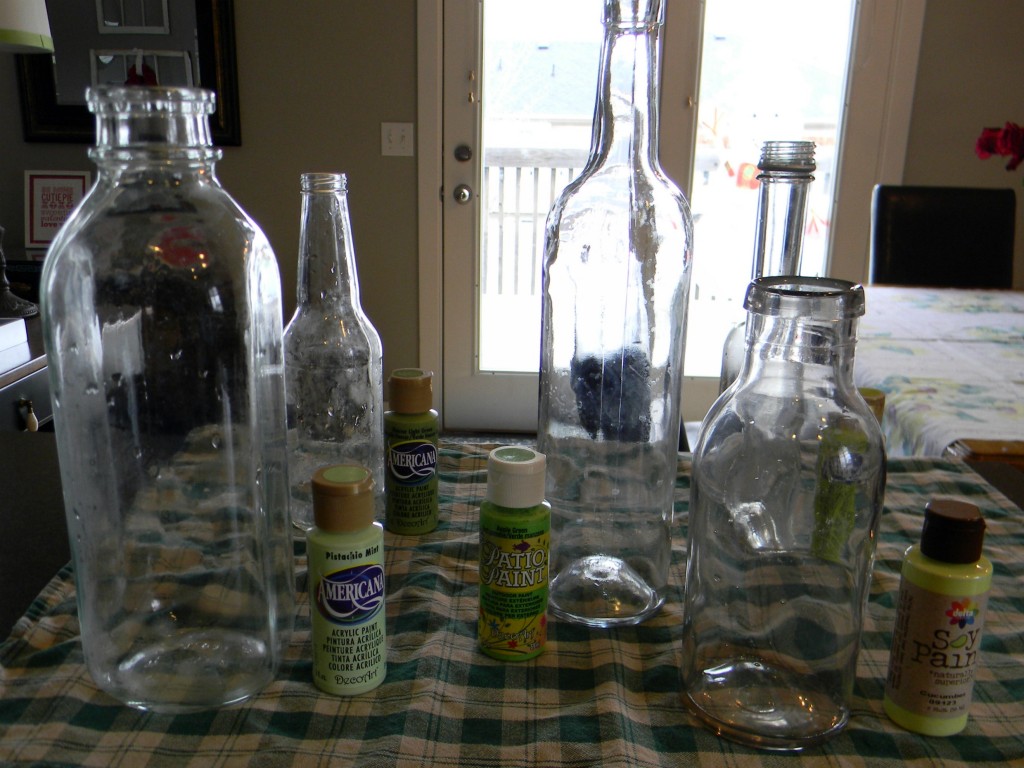 I used 5 different colors of green.
Squirt a generous amount of paint into the bottle and swirl around.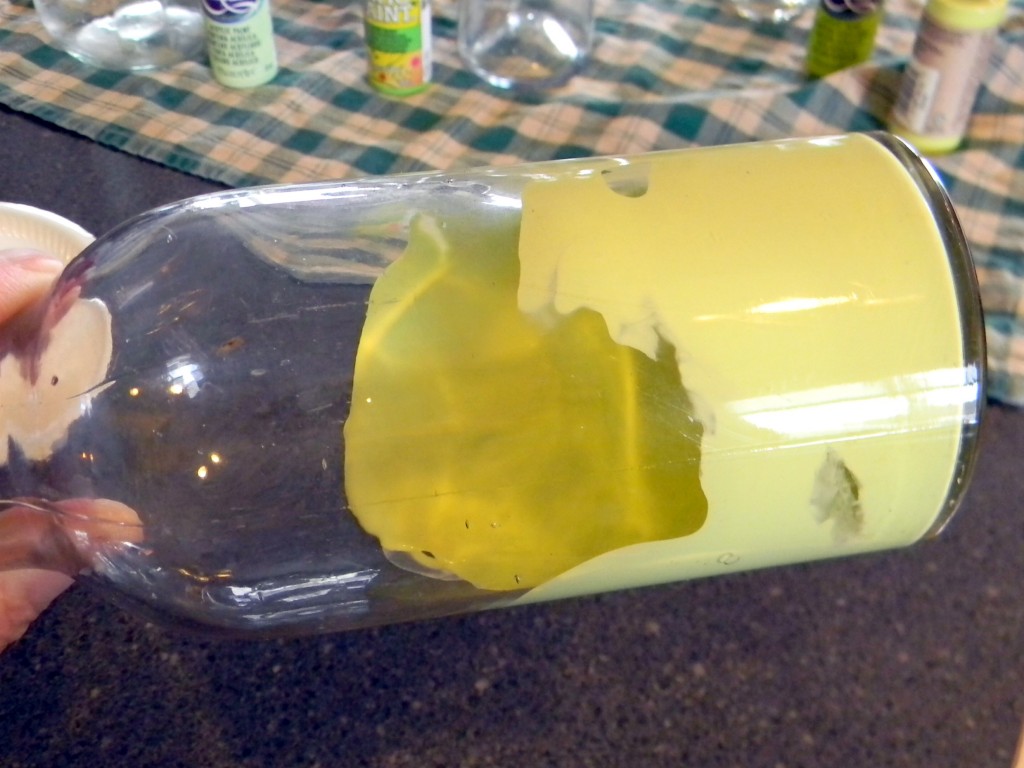 Hold the bottle upside down to drain out the excess.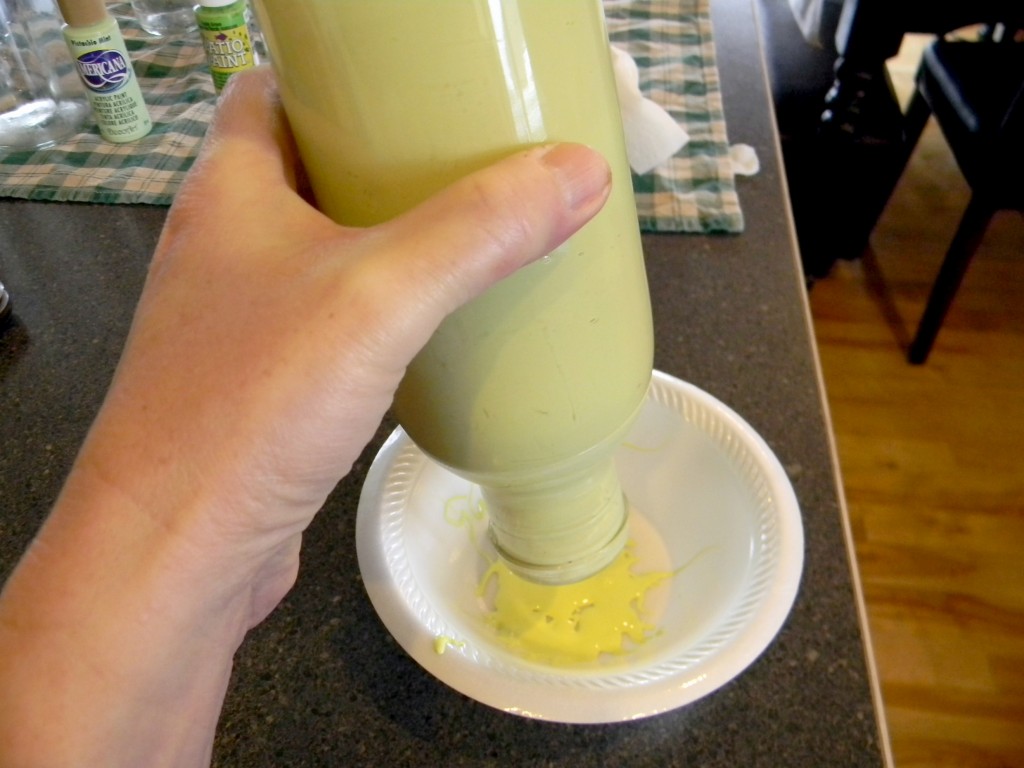 There was still a lot of paint in each bottle so I let them sit upside down over night.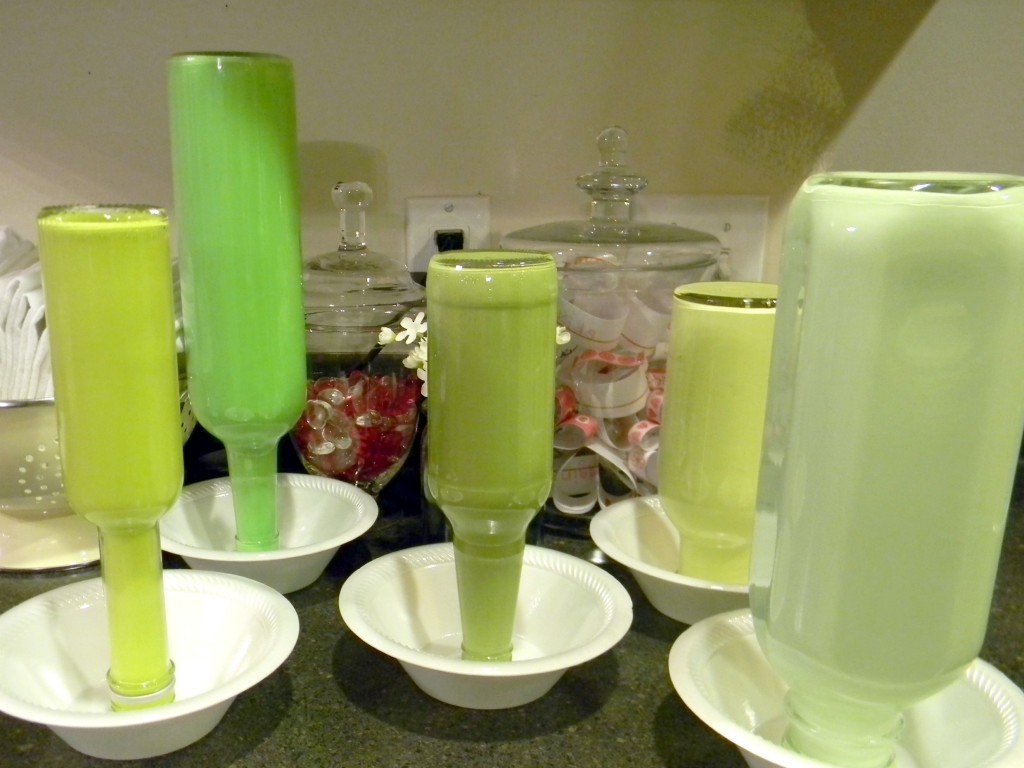 Once they were completely drained I used a wet paper towel and cleaned around the rim.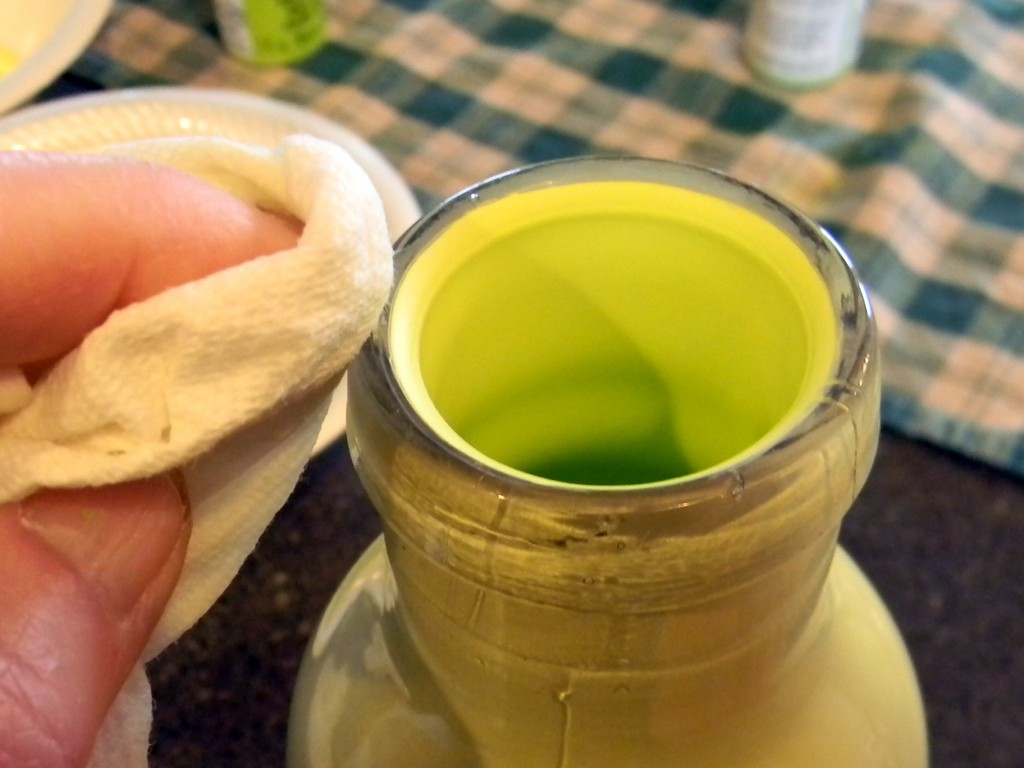 I love all the shades of green and it makes me long for Spring even more now.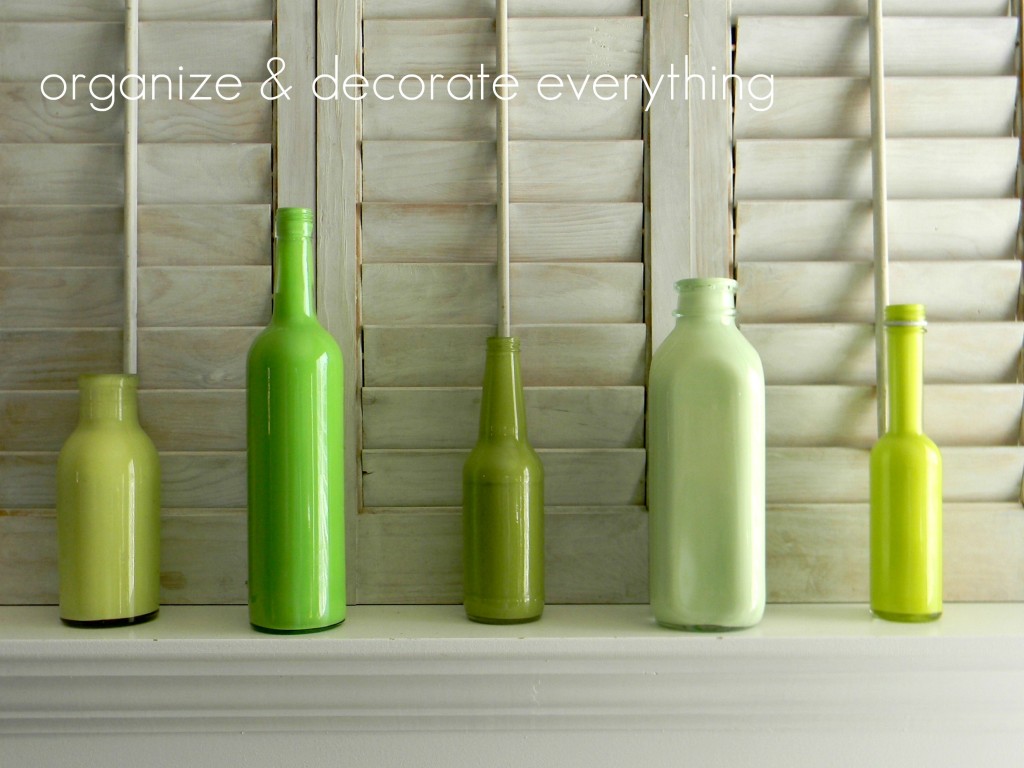 Aren't they gorgeous?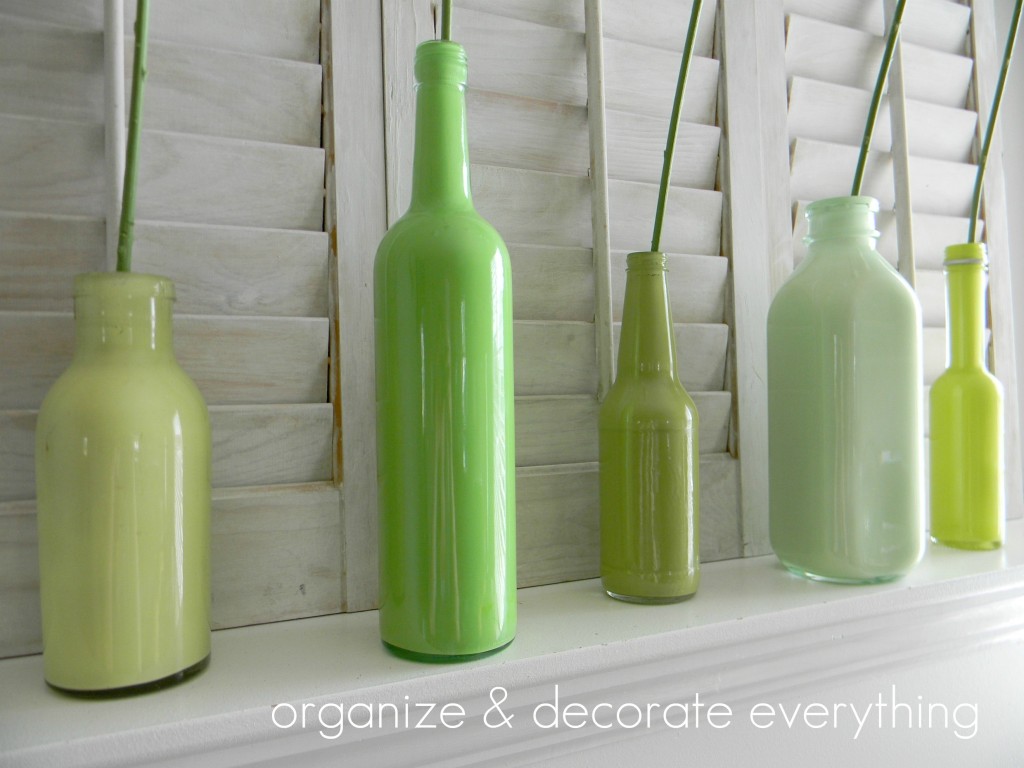 Since St. Patrick's Day is coming up I decided to add some "lucky" tags.
I made simple tags using craft paper and letter stickers.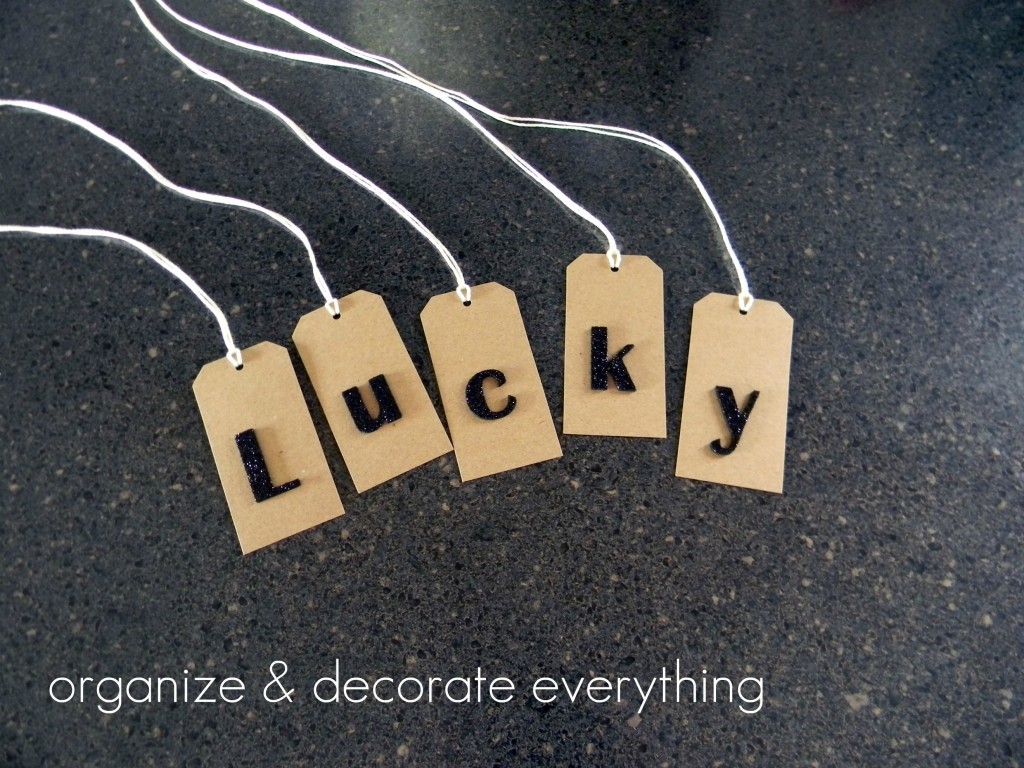 And, of course, I had to add some flowers.
I love how simple and pretty this looks and feels.