I have a very small pantry. It was definitely not meant for a large family and frequent visitors.
I don't have a lot of extra cabinet space either so I decided to use a shoe organizer to hold spices and such.
I have a love for over-the-door shoe organizers but rarely use them for shoes.
I have to say this one wasn't my first choice for this space but since it was basically free I decided it would work just fine.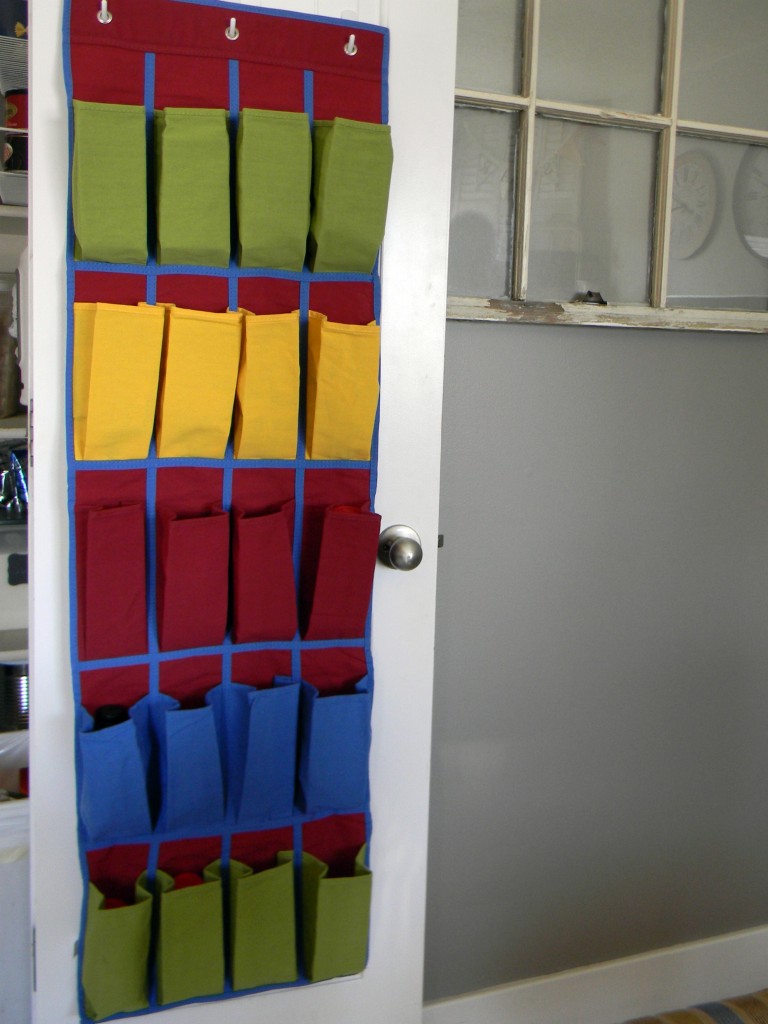 Since over-the-door shoe organizers don't work on all doors and since I didn't want the holders to show on the outside
I thought I'd show you another way to hang one.
I used Command hooks to hang the organizer.
As long as you're not loading the organizer up with heavy things this works just fine.
Plus I was able to hang it at the exact level I wanted, to make it easier to reach the items in the top pockets.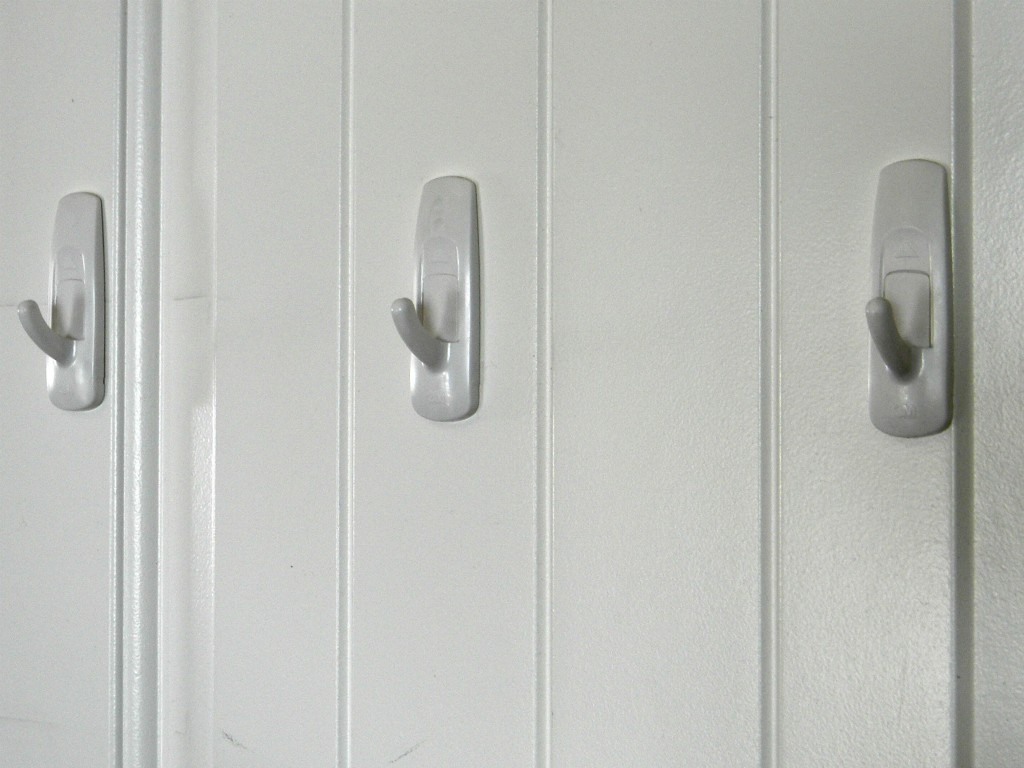 By moving all the spices to the organizer I was able to free up a whole cabinet.
Then, of course, I spent the next 1 1/2 hours cleaning and rearranging cabinets.
I love that I have extra space in almost all of my cabinets now.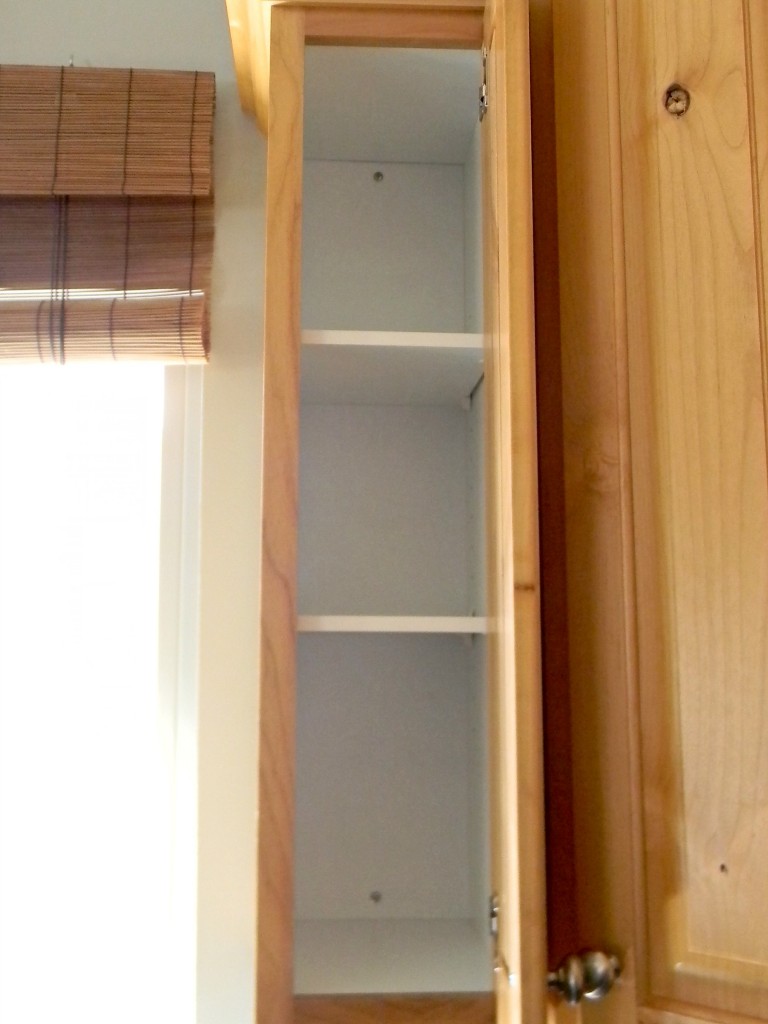 I used my label maker and made plastic labels for all the pockets.
Usually the plastic works on fabric. Um, not this time.
The next day the labels were all curled and falling off.
I tried sticking them back down but they didn't want to stick.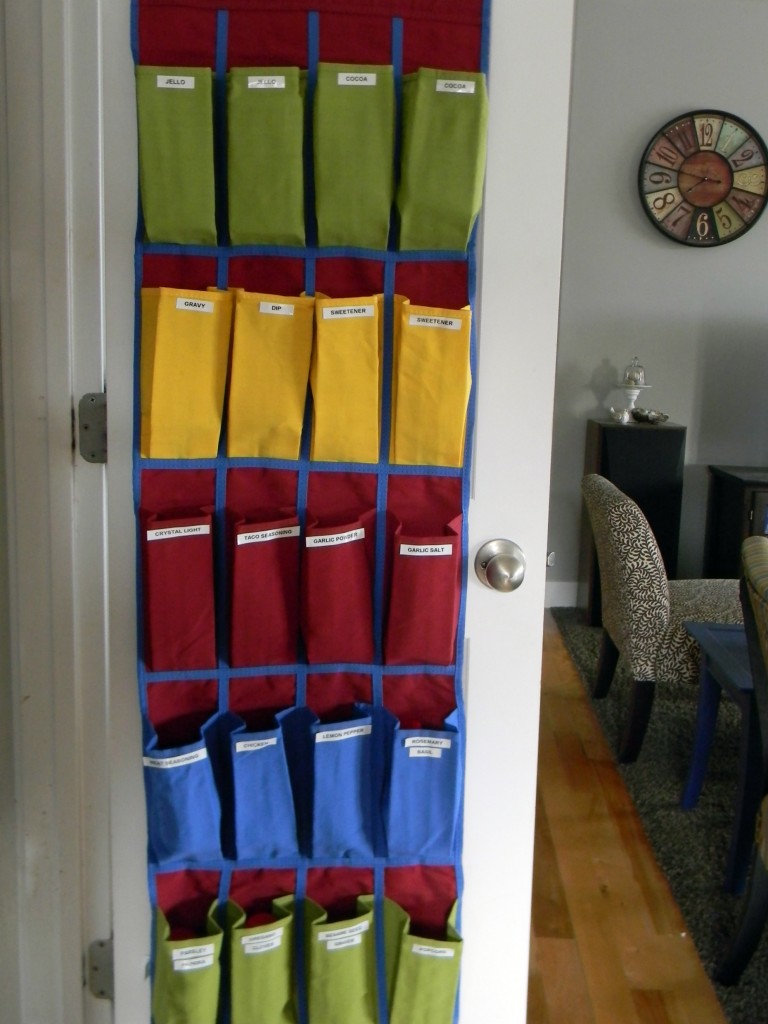 I was bummed, but then I decided to use my favorite way to label. CLOTHESPINS!
I don't know why I didn't just use them in the first place.
I've used clothespins as labels in my laundry room, kitchen and mudroom.
I bought the letter stamps at Michael's for only $1.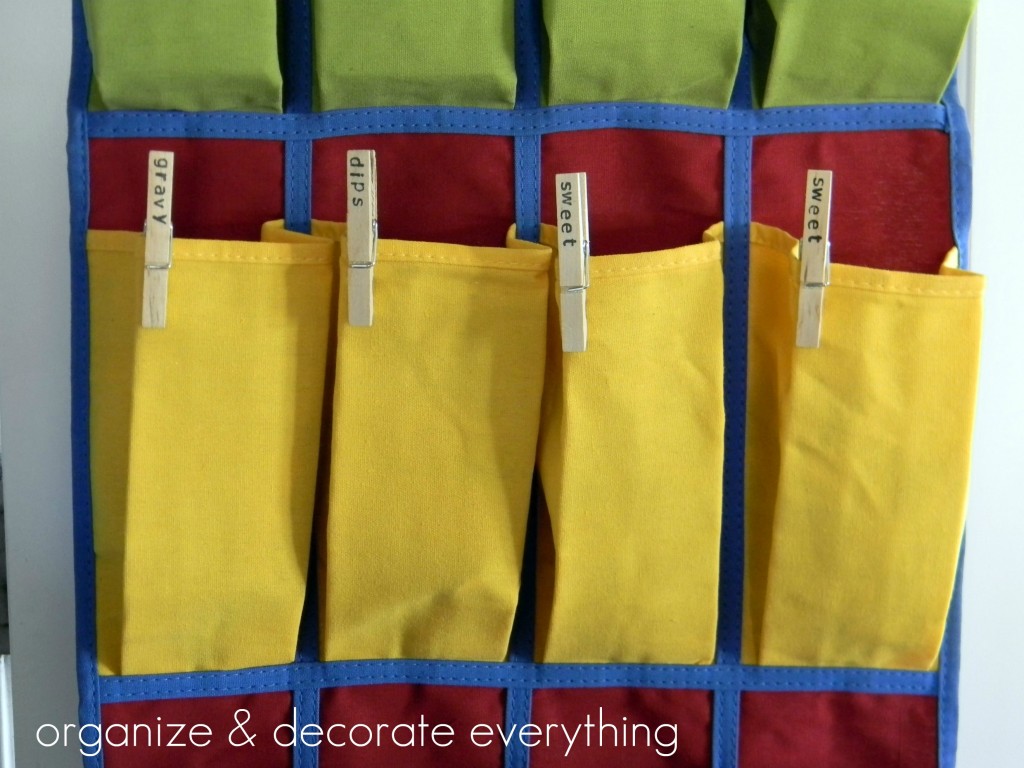 I like that I can change them around or add new clothespins to the pockets anytime I need too.
I have to admit I had to get over my perfectionism when it came to stamping because they're not perfect.
But now I've learned to embrace the imperfect stamping and love it.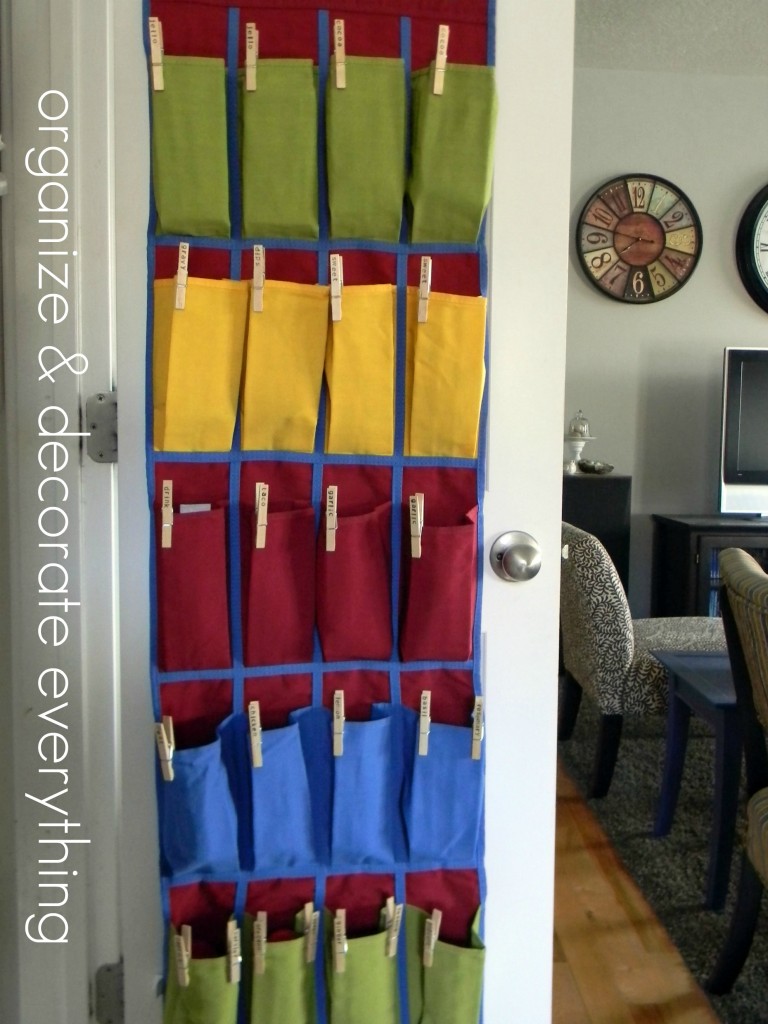 Side Note: I would love to show you my whole little pantry.
It's very organized, but needs to be painted desperately.
Once it's painted I will be happy to take you on a little pantry tour.