I bought these boxes on clearance a couple years ago and was excited when I finally thought of a way to use them. My boys have eraser collections and needed a place to store them (besides all over their rooms). I also wanted a boo boo box that would be easy to grab and take outside during the warm months. There's always little accidents that happen and I like to be prepared.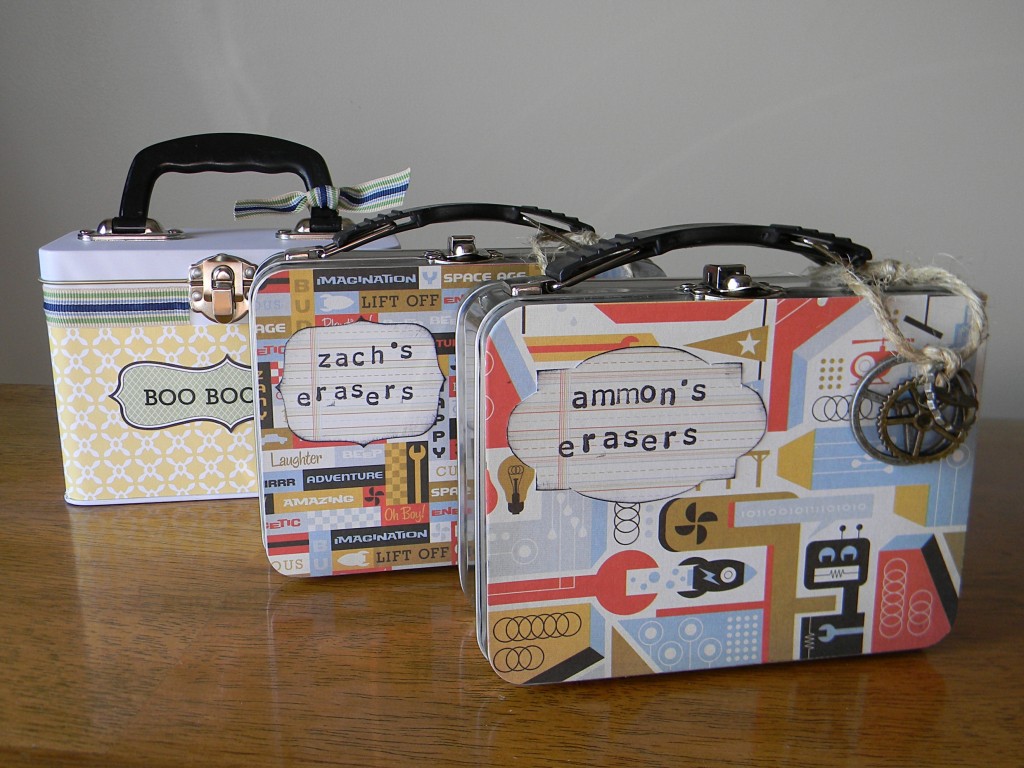 I used scrapbook paper, a glue stick, letter stamps, and other embellishments to personalize the boxes for their collections. Now they can keep all their erasers in one place.
Then I made the boo boo box using similar crafting supplies. Once the box was done I added the first aid supplies. It's perfect to take to the playground or by the pool.