I have 3 words I chose to represent what I wanted to focus on this year. ENJOY THE MOMENT! So, here it is February and I'm already struggling with my focus. My whole life has been a roller coaster ride. As I got older and was able to take control of my life I thought things would mellow out a little. Um, not so much! I guess life is just a roller coaster. Don't get me wrong, I love roller coasters but sometimes I'd like to be on the kiddie ride and not experience such huge ups and downs.
And then I think about the small, sweet, special moments that happen and I don't want to lose sight of those and let the moments pass without me recognizing them. I am truly blessed and have so much to be thankful for, even when I feel like I'm going down a steep hill at 60 mph. I need to keep my focus, I chose Enjoy the Moment for a reason. The more sweet moments I recognize the easier it will be for me to recognize even more.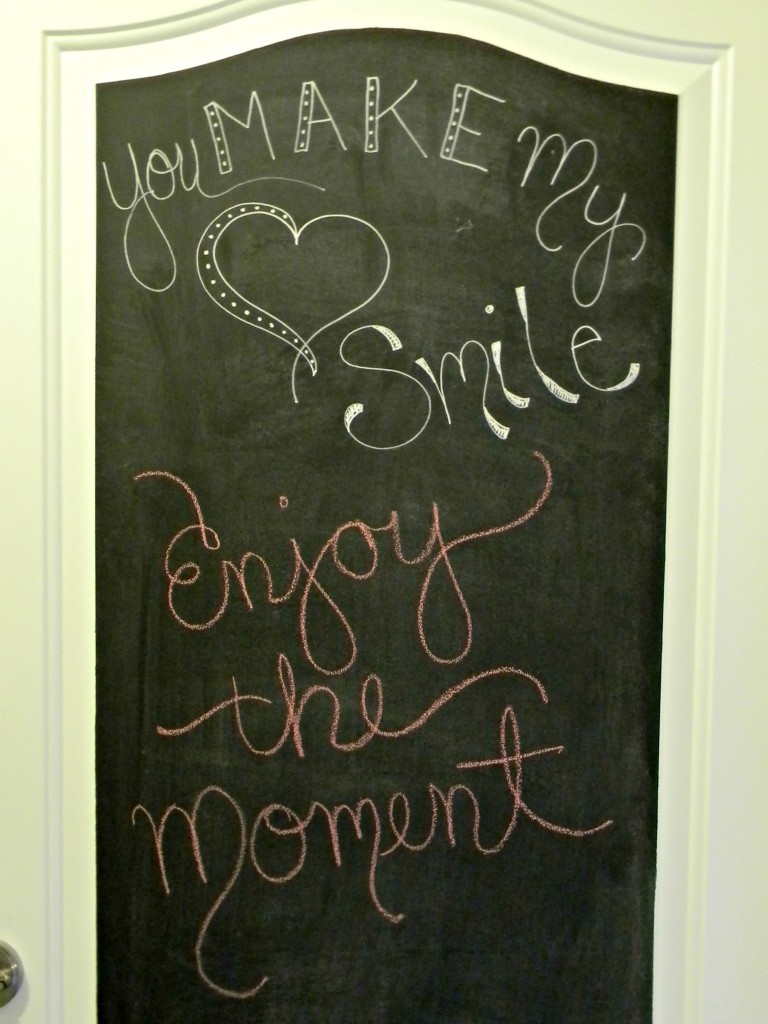 I like visual reminders so I've made a few things to help me remember my focus. I have a sticky note on my bathroom mirror, one in the car and one in my closet. Apparently those are the places I spend most of my time. I wrote it on the chalkboard door leading to the garage and now I made it in vinyl for the front of my day planner. I figured since I look at my day planner multiple times throughout the day it would be the perfect place for my focus words.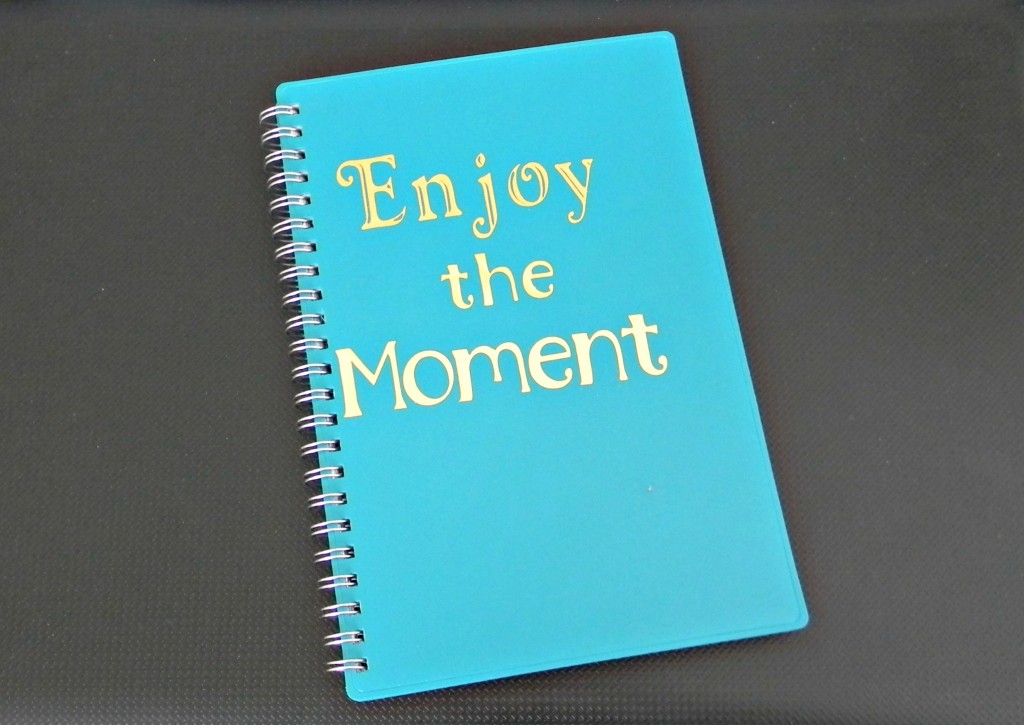 Did you choose a word or phrase to focus on this year? How are you doing? What things are you doing to help you achieve your goals and better yourself? Please share. I'd love to know!
Check Out These Related Posts