I love organizing my closets in February. It's still cold outside and all the Christmas decorations are put away so it's the perfect time to dig in and spend time getting the closets organized before the warm weather hits. It feels great to purge some of the items in my closet and leave a bit of empty space for new purchases. I'll be sharing some of my closet organizing ideas over the next couple weeks. How about different ways to store handbags first?
I have a free and really simple way to store handbags and keep them looking their best. My handbags fit perfectly on a small half shelf inside my closet.
I have a little trick to keep them looking nice and not all scrunched up. Take a grocery bag, crumble up newspaper and place inside the bag, then tie up the grocery bag and place it inside the handbag. You can make it whatever size you need. The bags keep their shape and it's easy to get the one you need since they're lined up.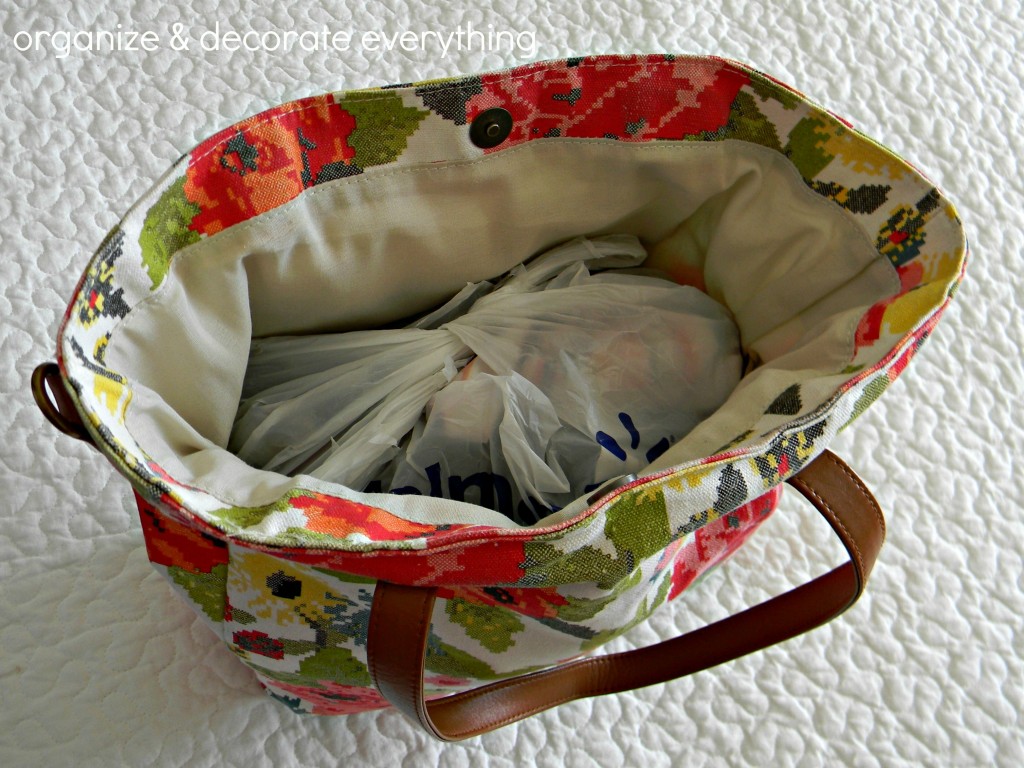 Here are some more great ideas. Whether you have a lot of space or a small space you can find something to suit your needs. Don't forget to only keep the handbags you love and use. There's no reason to store something you're not going to use.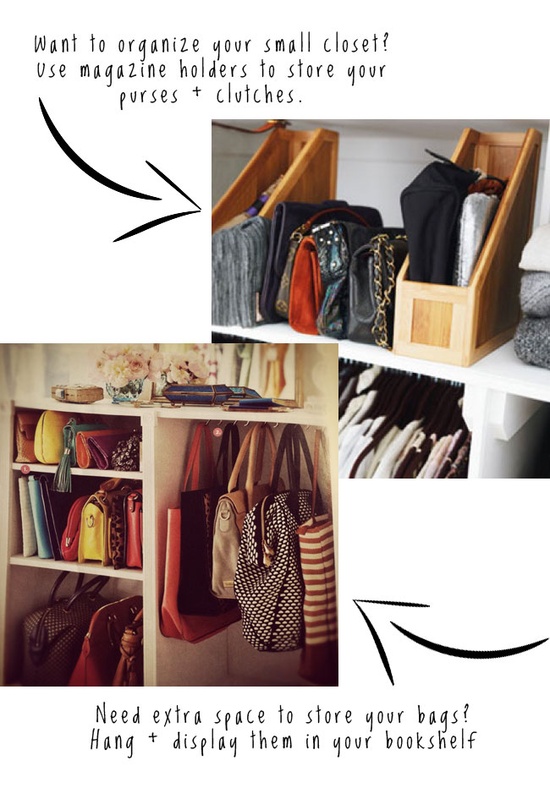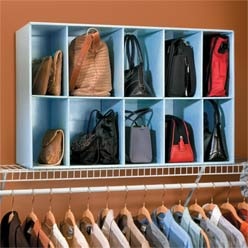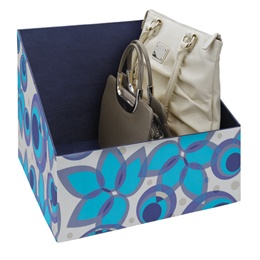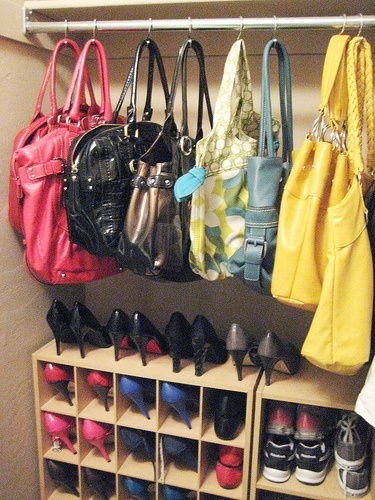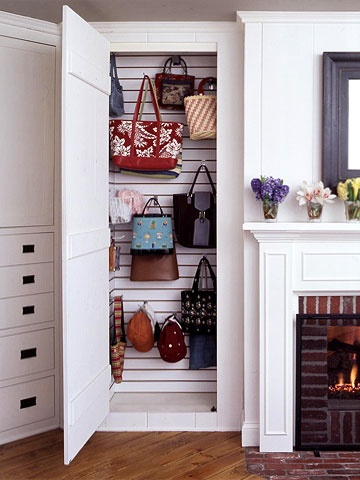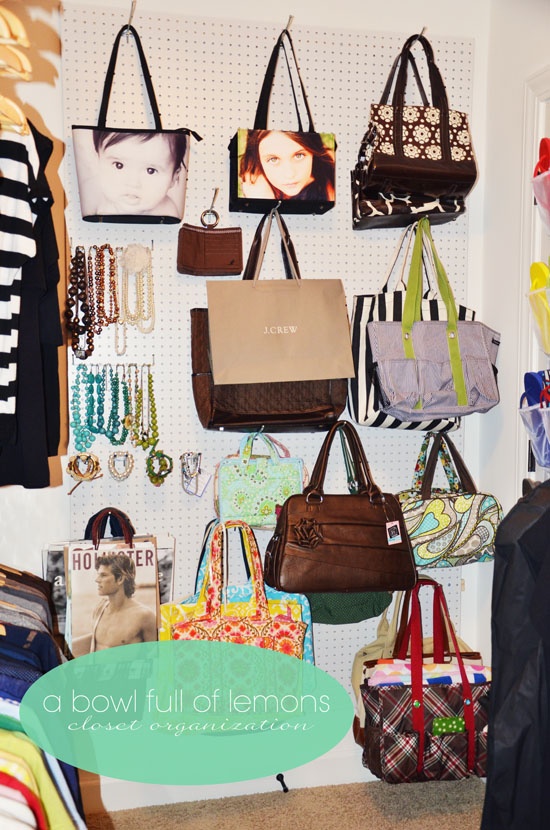 How do you store your handbags?
Follow Me On Pinterest.
Please only pin from the original source.