We celebrated Chinese New Year on Sunday by having a Chinese family dinner. Ammon had a celebration at school with paper cutting, calligraphy, chopsticks practice, Tai chi and singing Chinese songs. We also did some crafting throughout the week.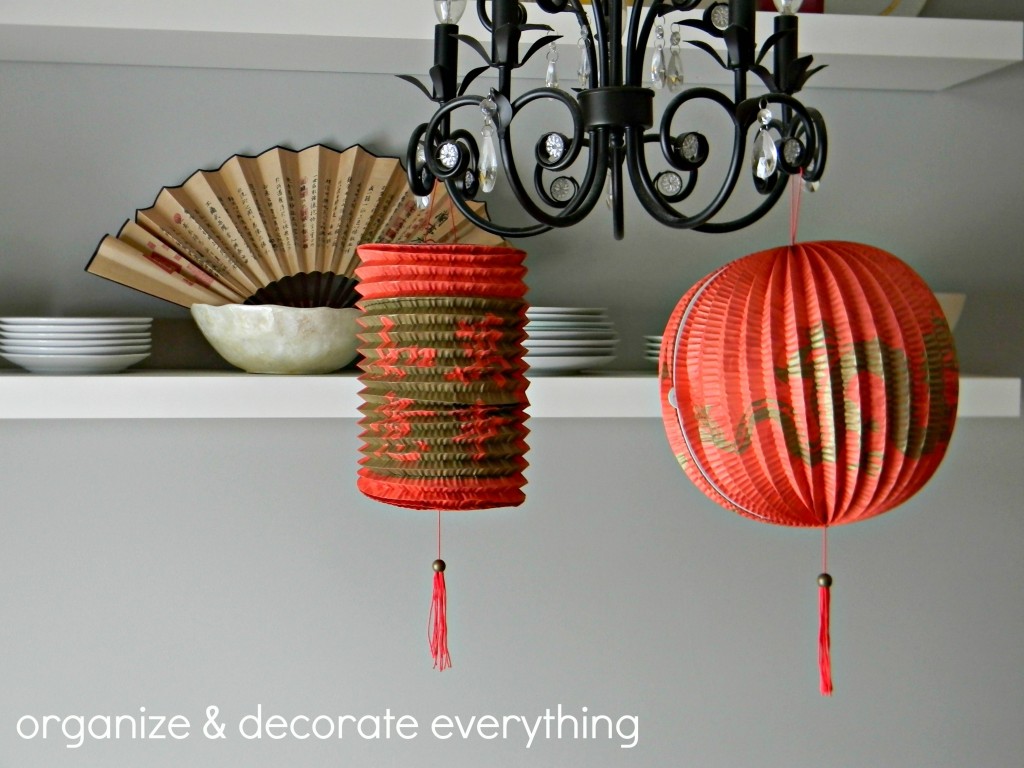 Lan Tu, a Chinese foreign exchange student, stayed with us for a few weeks a couple years ago. He brought us some beautiful things from China. The fan in the picture above, beautiful silk paintings, a silk scroll, stamps (that I framed), books about China, silk pajamas and silk scarves. They are usually kept on the book shelf upstairs but I love displaying them around Chinese New Year.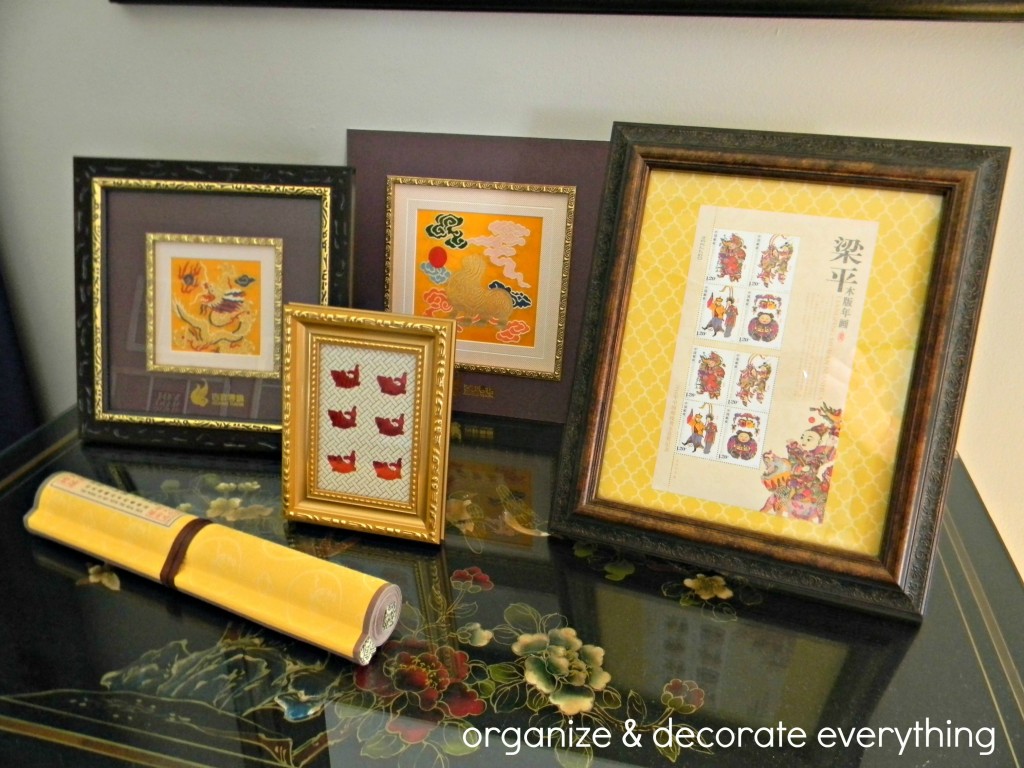 We're fortunate to have this beautiful Chinese chest. It's an antique and was a gift from hubby's brother years ago.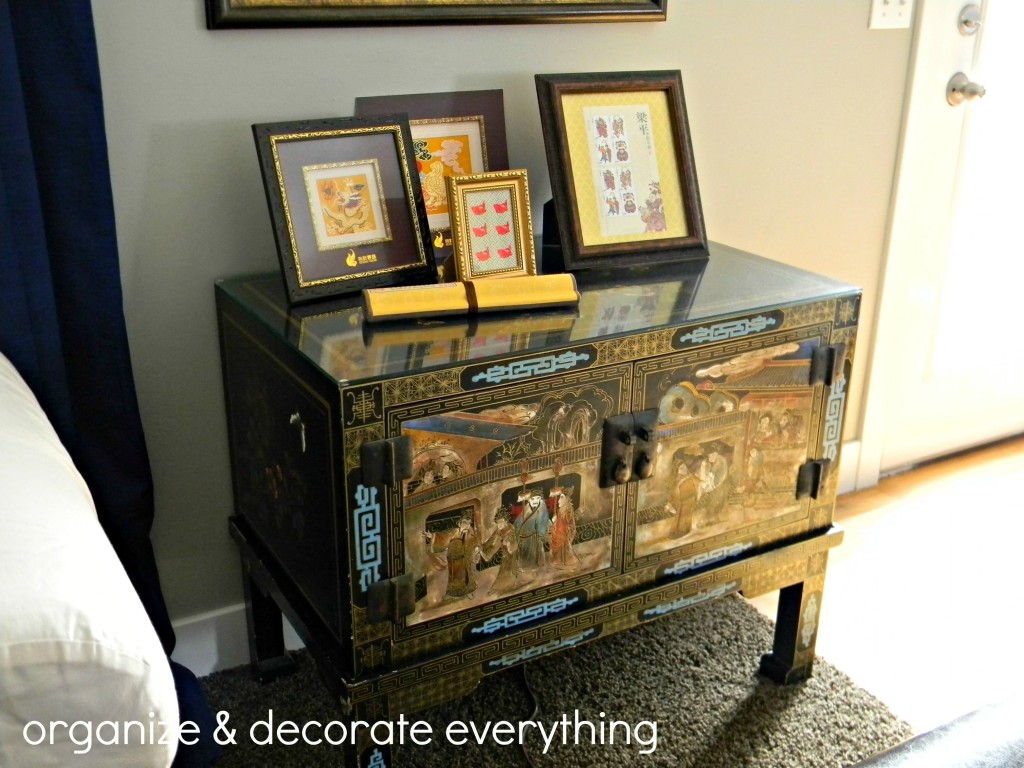 I put a few little treasures in red envelopes for the kids. I didn't have any lucky coins so I just put in a couple dollars in quarters. They were happy with that. I added a tattoo and and a toy also.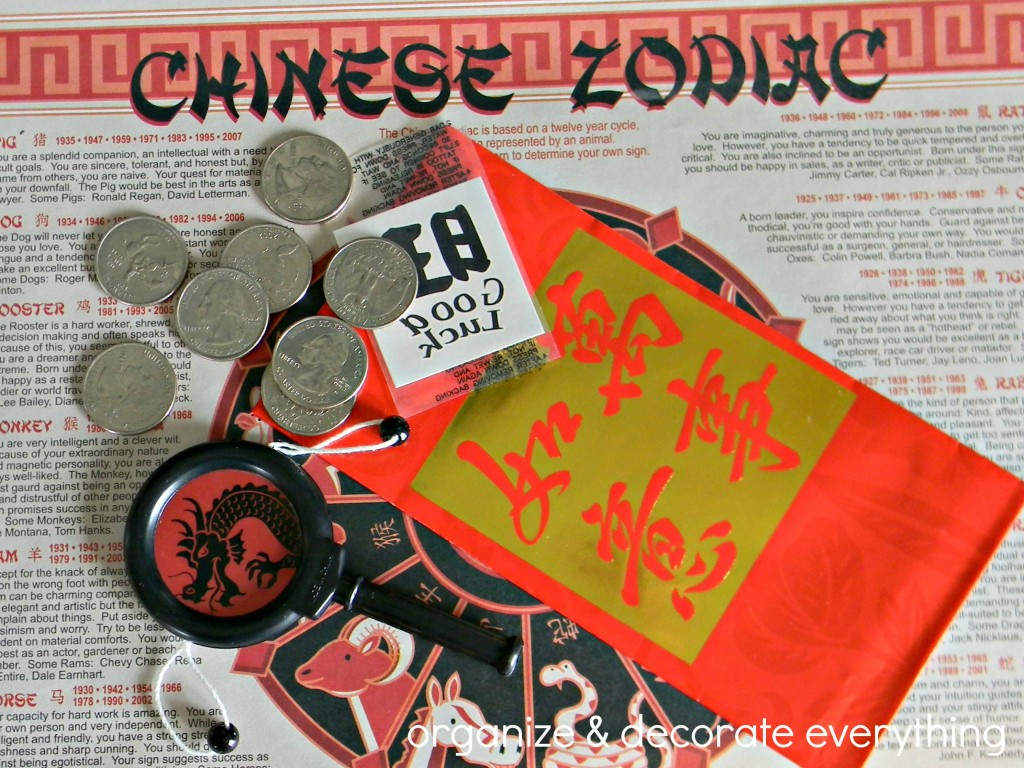 Lan Tu also brought us some chopsticks. We all have our own chopsticks. Emilee's are Hello Kitty. Ammon is a pro with them, I don't do too bad and everyone else eventually got out the forks.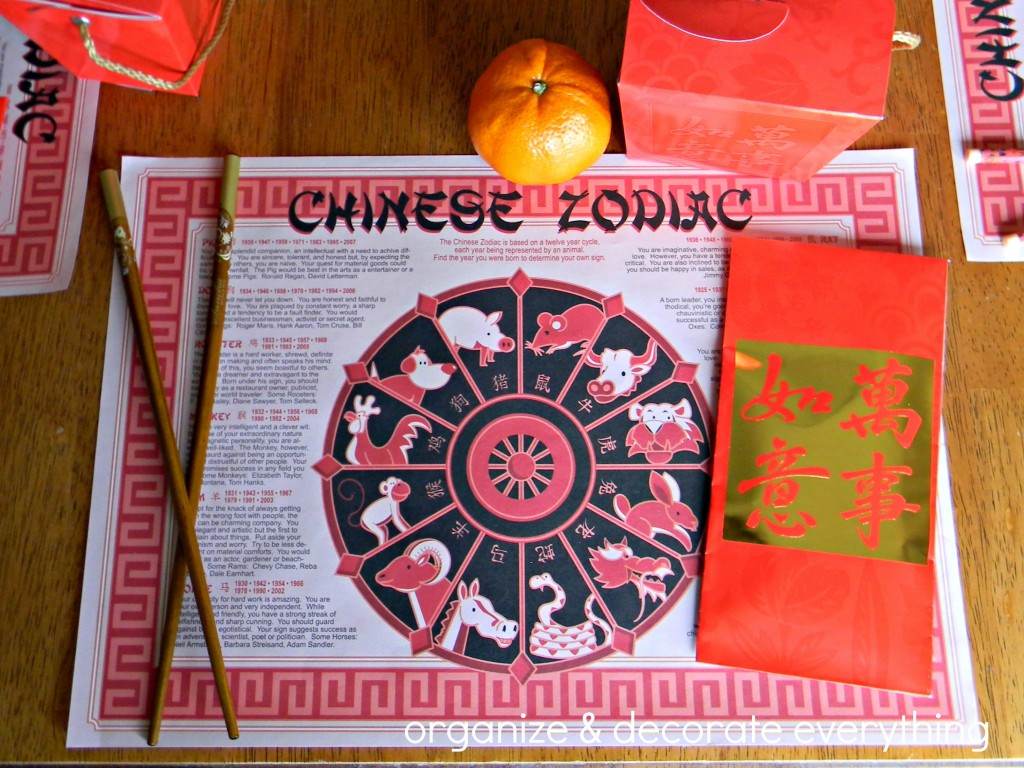 I was happy I found the placemats and take-out boxes at a party store. Everyone's favorite before dinner activity is reading the different horoscopes. This year is the year of the Snake. I'm a Tiger.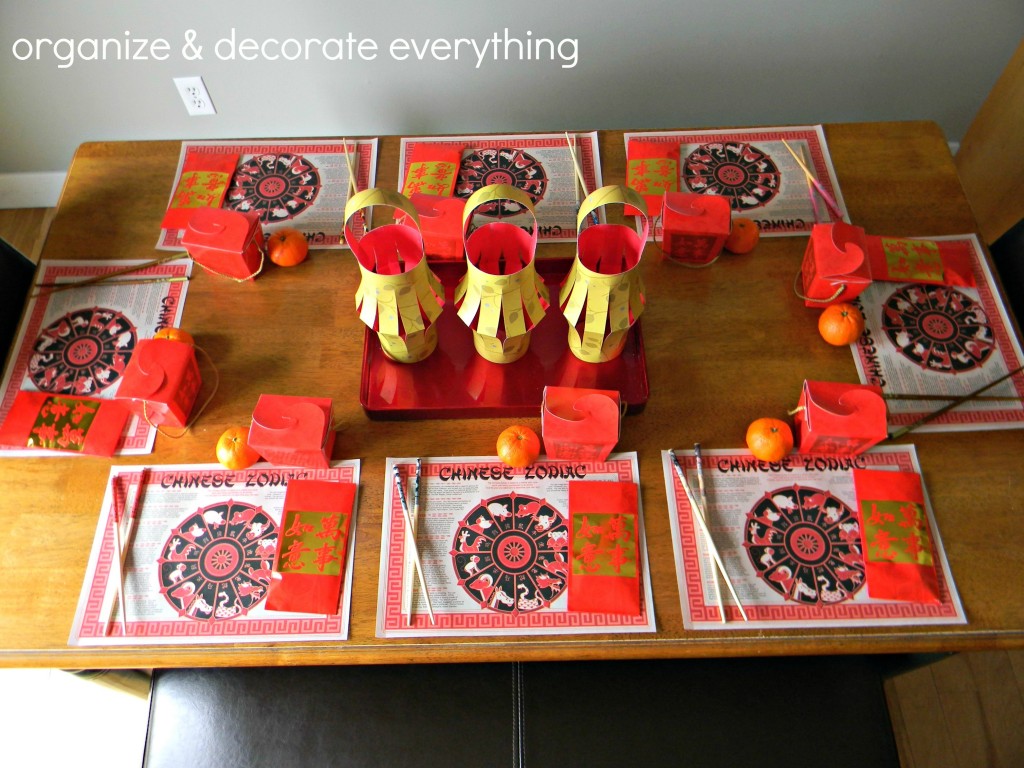 I served beef and broccoli, orange chicken stir-fry, chicken fried rice, noodles, regular rice, chocolate dipped fortune cookies, and an orange. I don't have some of the food on my plate because it's not gluten-free. I didn't eat the cookie either. Dragon Hill gave me the fortune cookies for free because the grocery stores were sold out. The dinner was delicious. Oh, and don't ever put your chopsticks down (It means you're finished eating).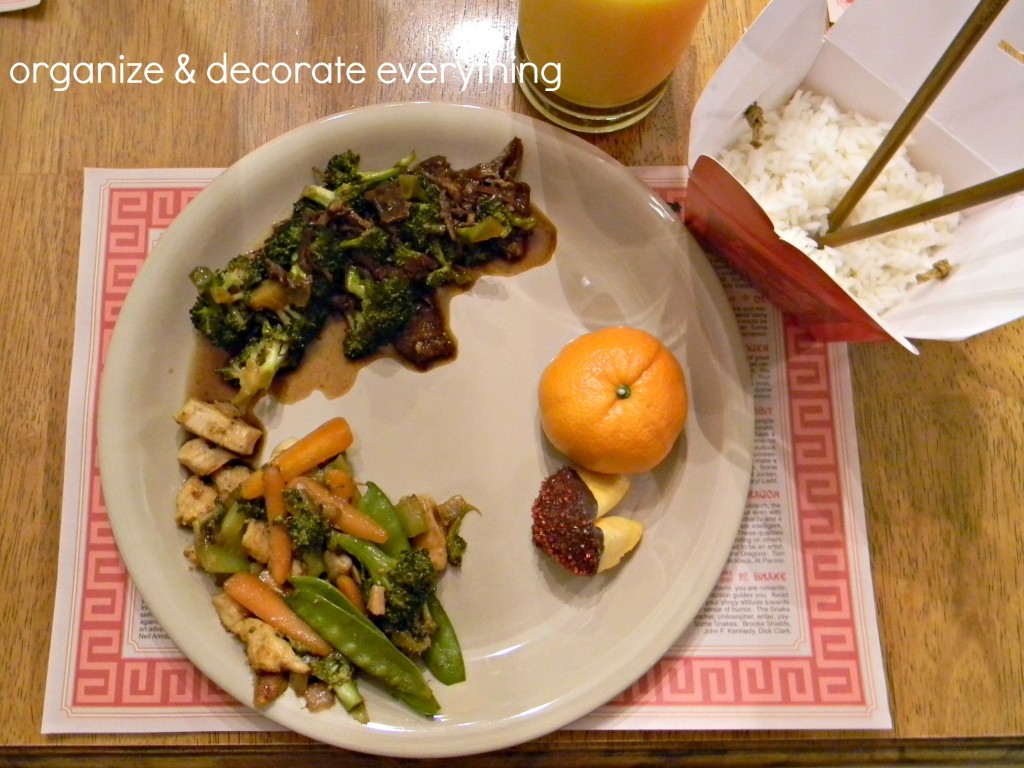 Did you celebrate Chinese New Year?