Pantone's 2013 Color of the Year: Emerald Green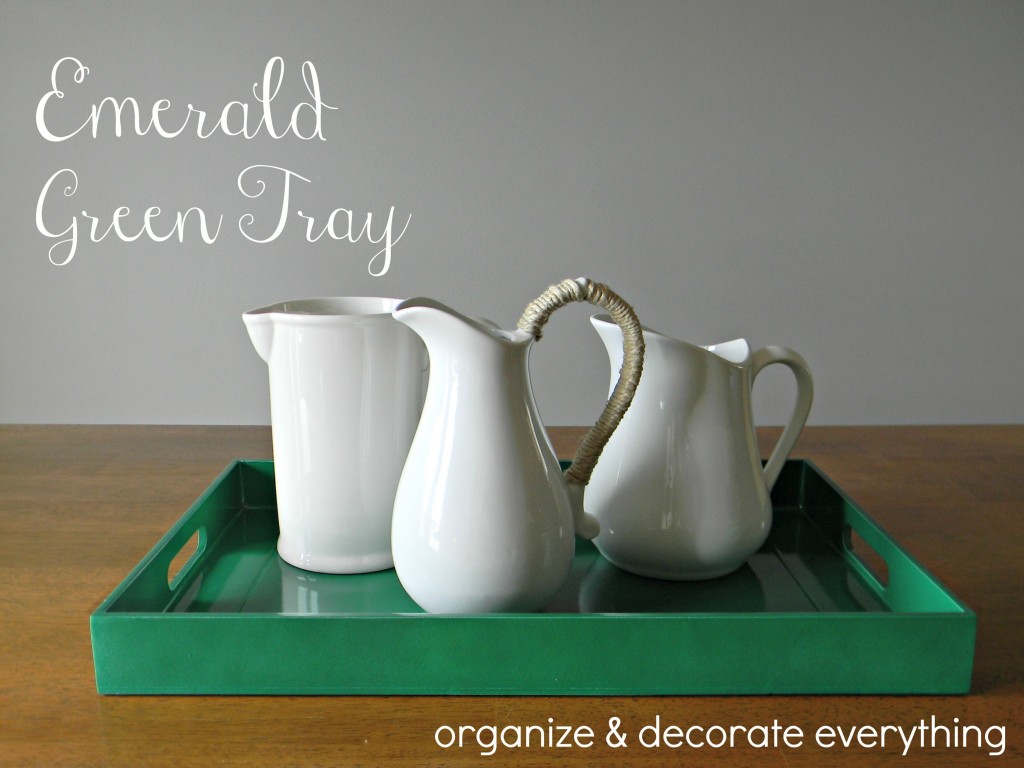 I love green, so I knew I was going to be adding some emerald green to my home decor this year. Since I also have a love of trays it made sense to make a tray my first painting project. I bought this tray for $1.50 at a thrift store. I love that it's black but I don't love the flowers.
I debated on whether to prime it or not but since it was really glossy I decided to prime it to help the paint adhere better. I just spray a light coat of primer and don't worry about full coverage.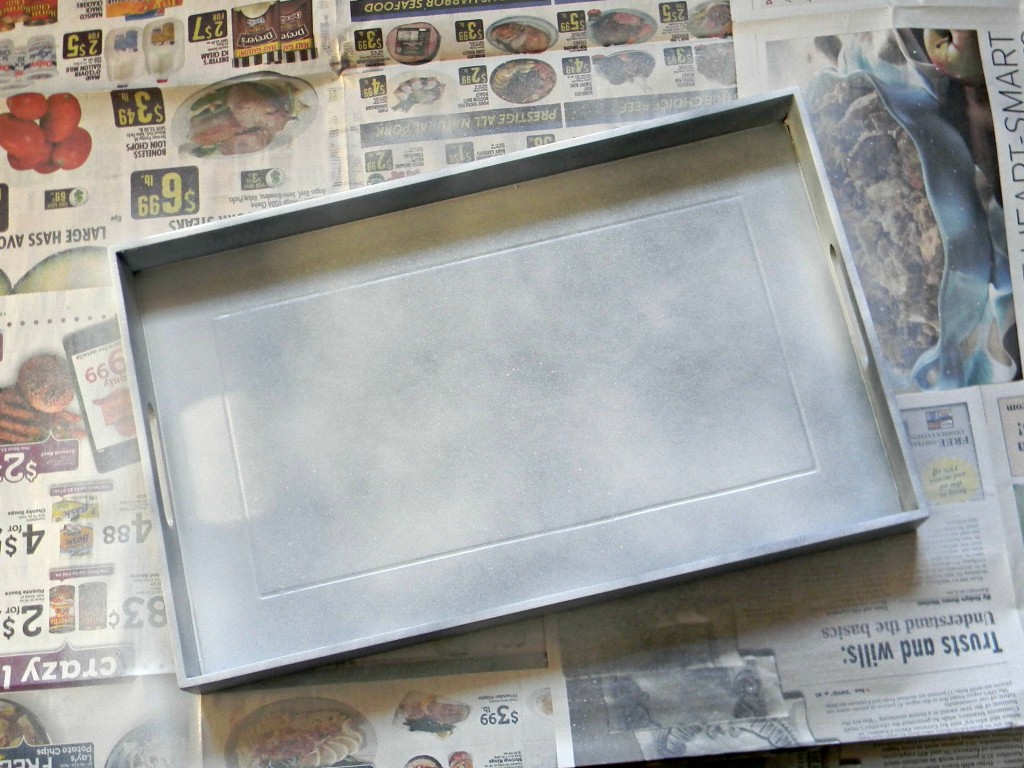 This is after the first coat of Krylon Gloss Emerald Green. I loved the color from the very first spray. Emilee says it makes her want to watch the Wizard of Oz. Yeah, I can see that.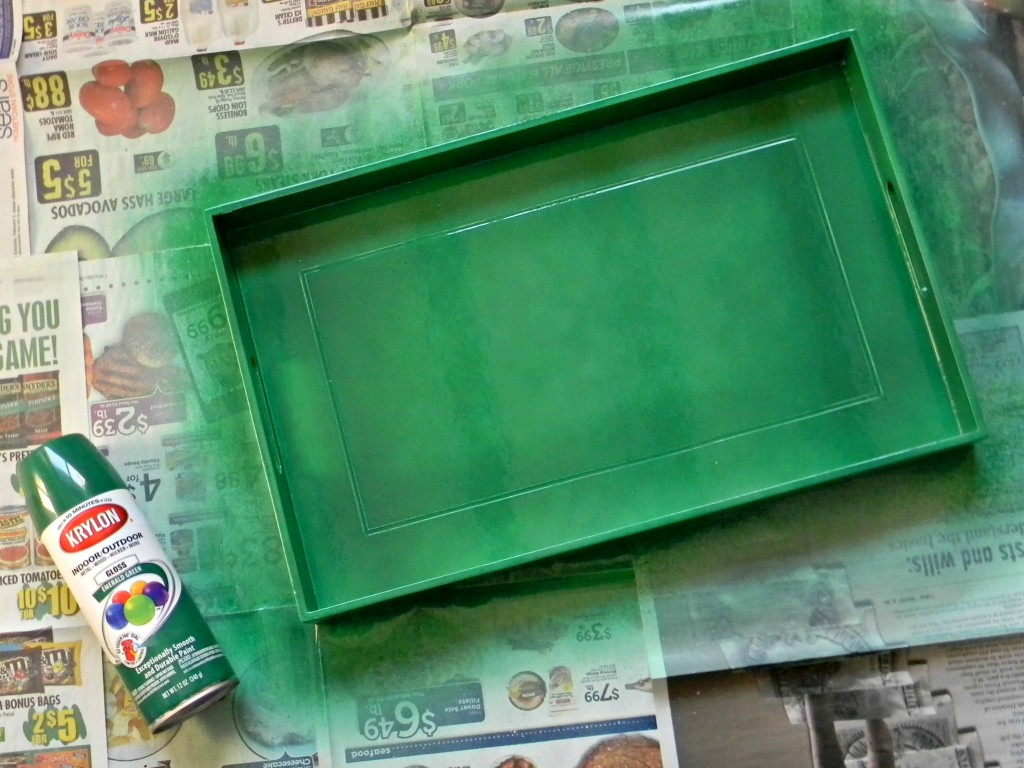 I placed some of my white ceramic pitchers on it for now. I can add flowers or maybe some Easter decor later. What's your thought on Emerald green?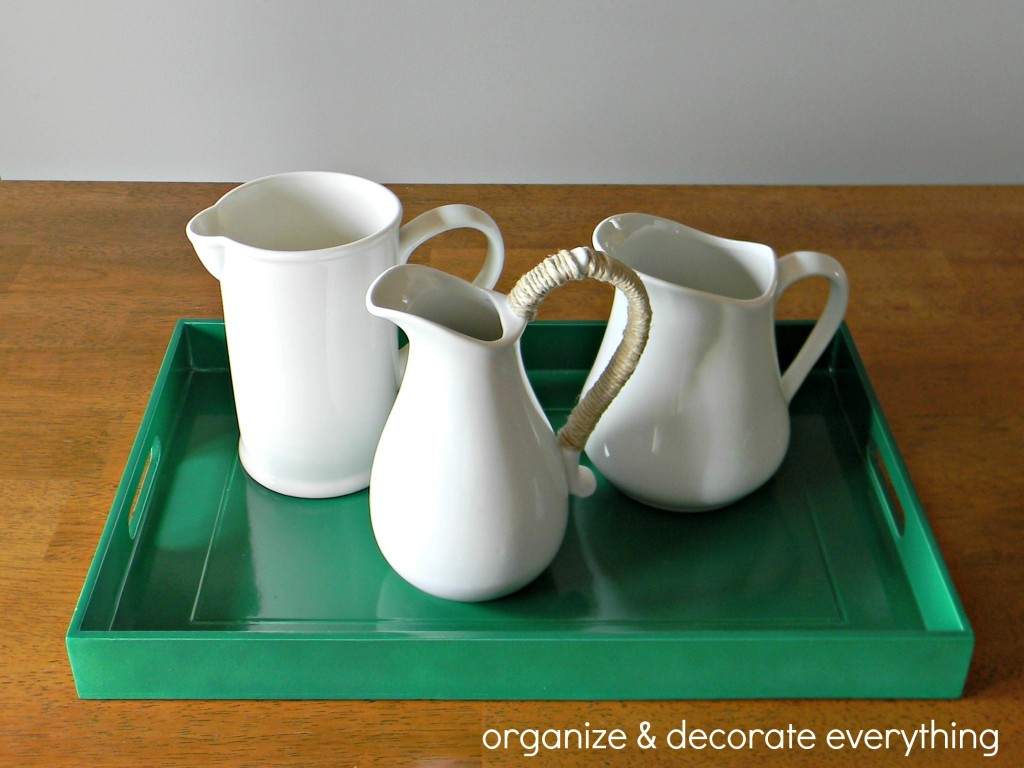 Hmm, I wonder what I'll paint next.