I first wrote this post on Organized Kids Rooms about a year ago.
I was looking through my most popular pins and it kept popping up so I thought I'd share it again.
One of the first things I do to organize my kids' rooms is ask for their help.
If they have a say in where things are going to be stored,
they are more likely to put them back when they are finished with them.
I use a lot of vertical space in Emilee's room since she's a teen and can reach almost anything in her closet.
The top shelf hold things she doesn't use often.
I have plans of lining the crates with fabric (one of those things I still need to get around too).
I use portable shelving units, which makes it easy to rearrange the closet if needs be.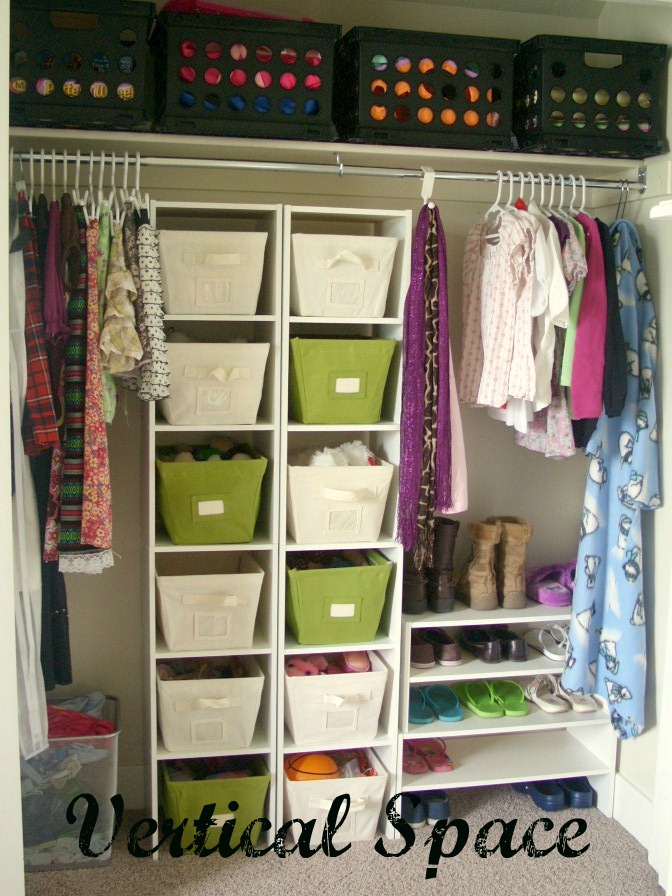 You can never have too many labels, especially when it come to organizing kids.
They don't have to be fancy or extravagant, just labeled so they know where things go.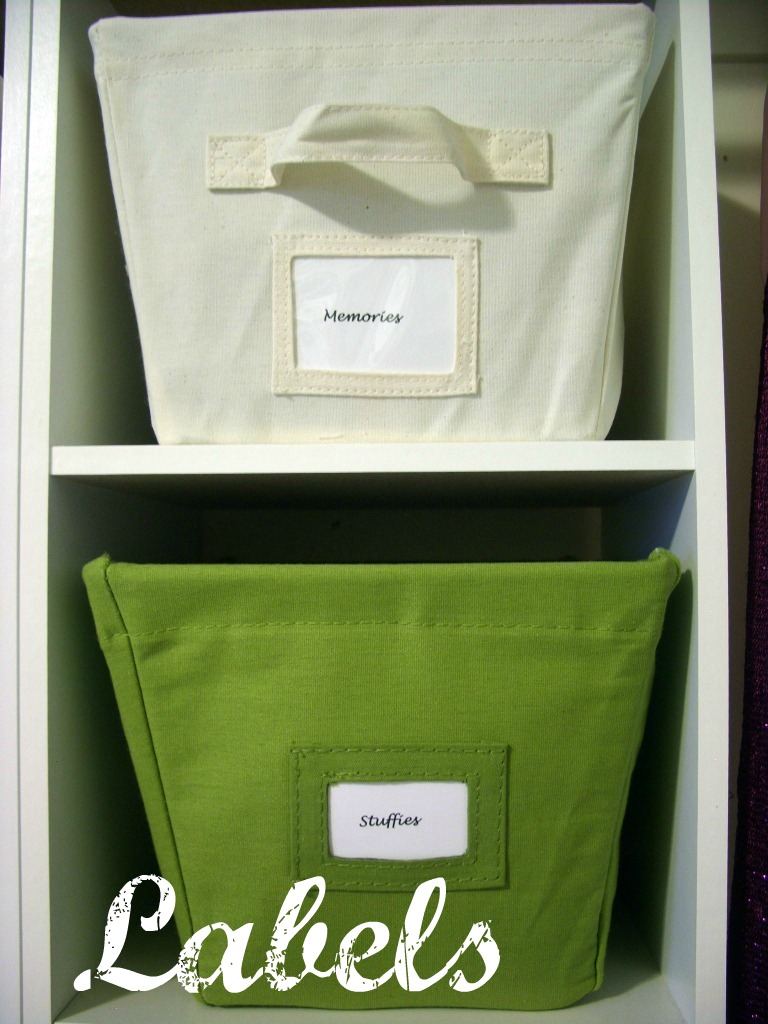 There's not always a lot of flat surface space so I contain and hang some of my kids' things.
I spray painted the buckets black and added vinyl lettering.
The label doesn't always have to reflect what's inside the container.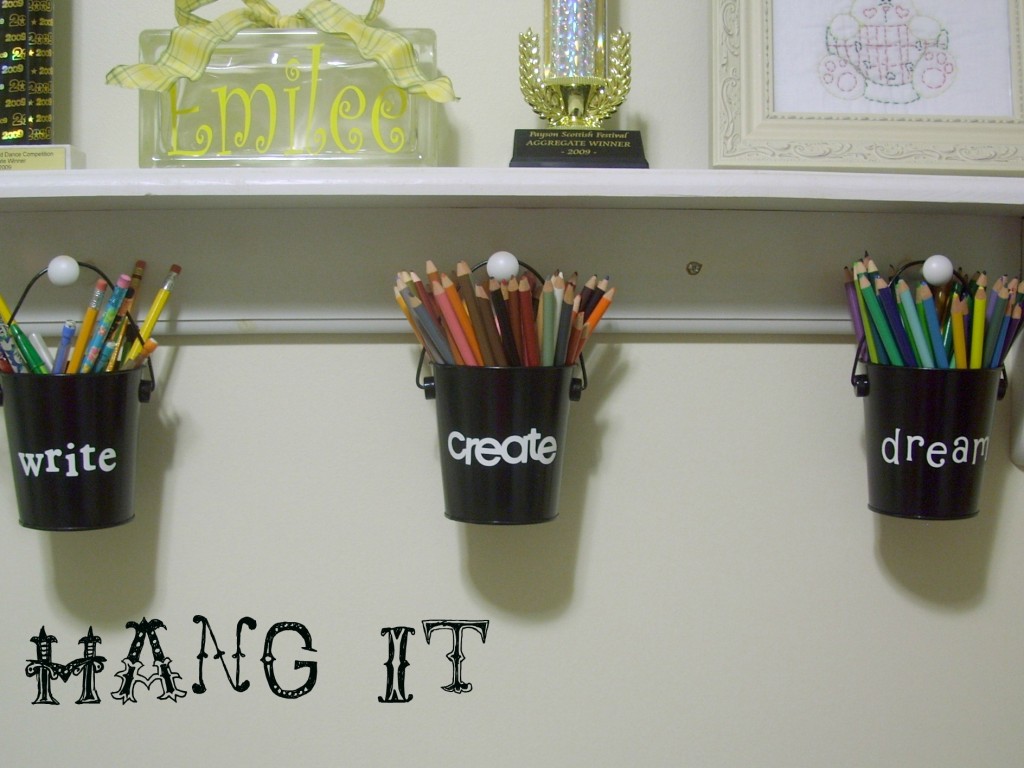 Emilee has a lot of bags and hats so I made her a place to hang them.
I found an old door header and added some fun, colorful, mismatched knobs.
It's one of my favorite pieces in her room.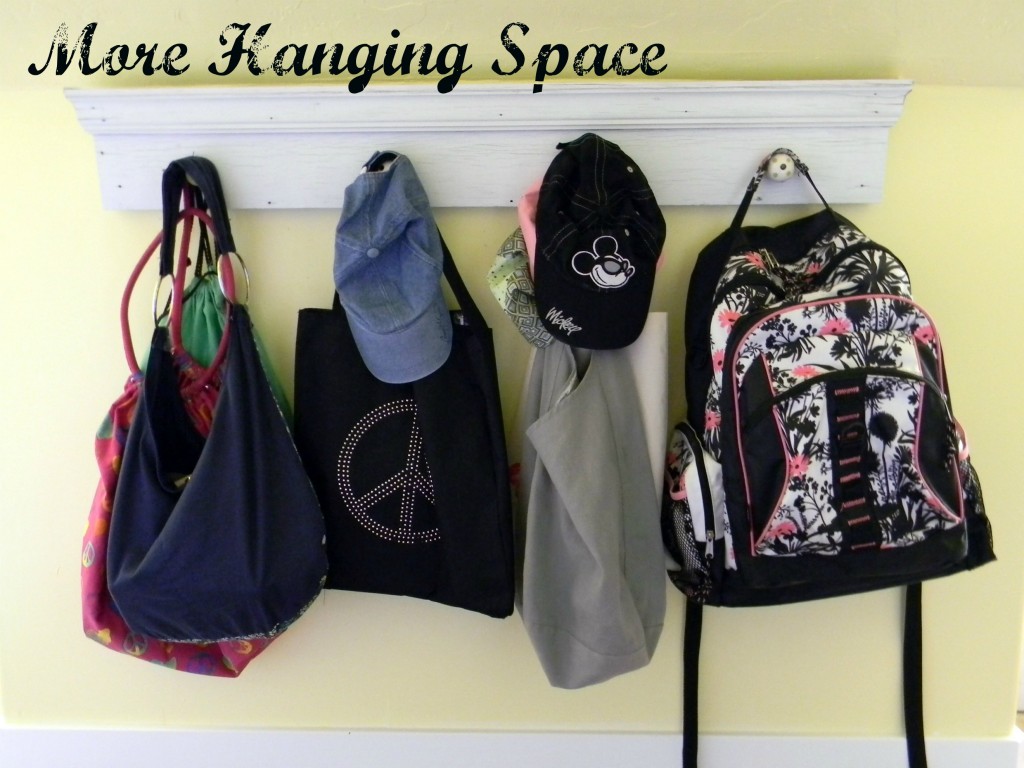 Things might not always look perfect, but they're always hung up and can be found easily.
I bought this hook for only .50 cents at a thrift store.
Being organized doesn't have to cost a lot of money.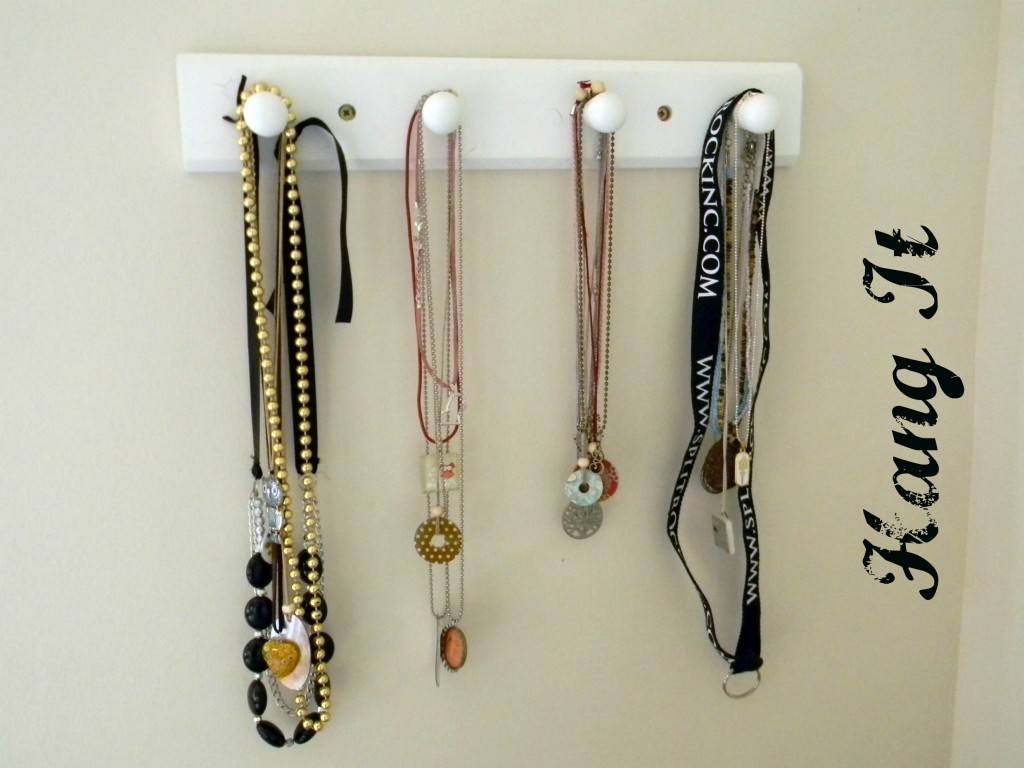 I'm pretty sure these fabric baskets are my new favorite thing.
I love how they keep everything divided which makes it easier to find what they need.
Drawer space can be tight so purging and containing are important.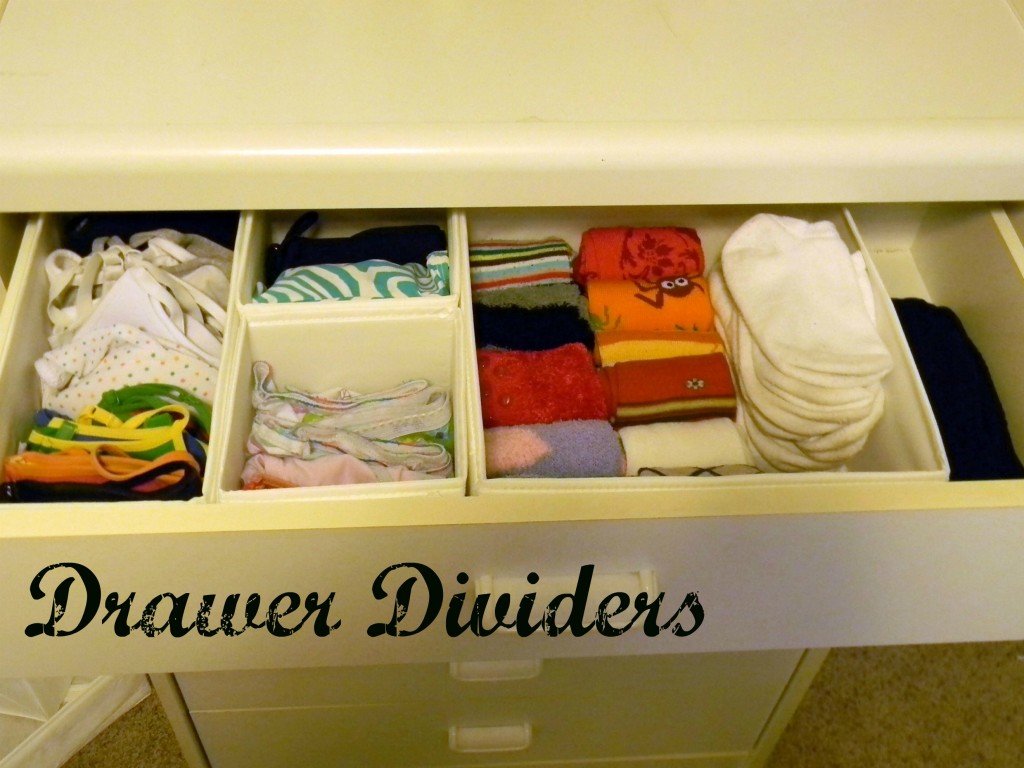 Zach loves these chalkboard labels because he can change them up whenever he needs too.
I made them using chipboard and chalkboard spray paint.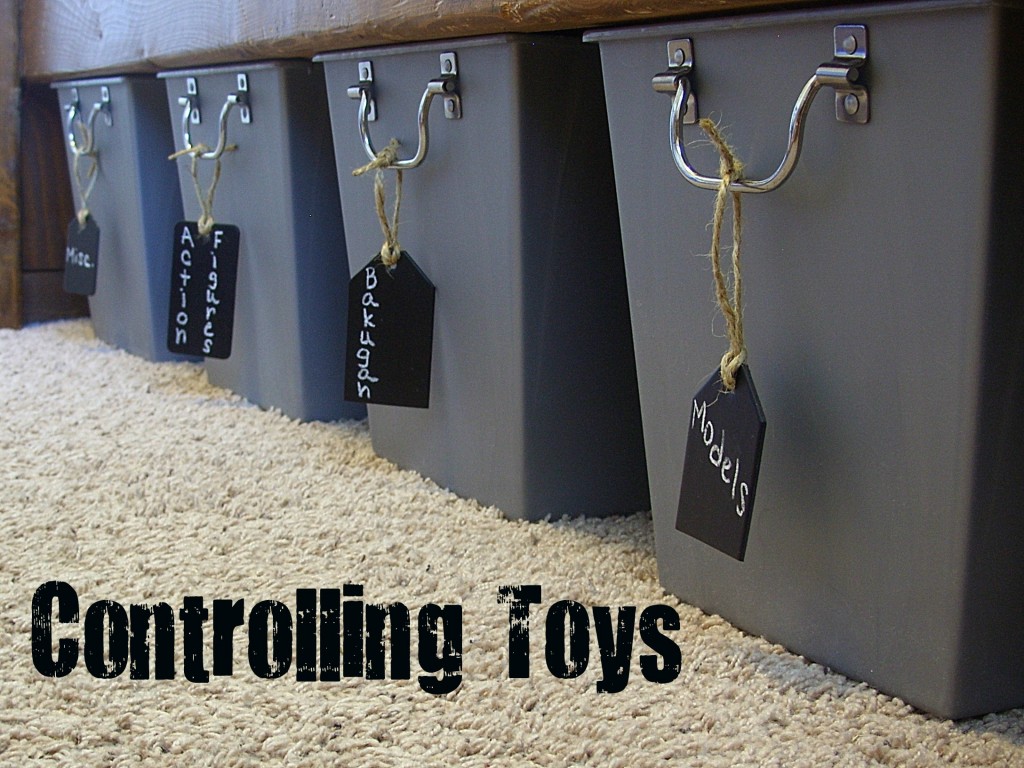 Zach has the smallest room in the house so we try to utilize as much space as possible
by storing bins under the bed and benches.
He can also use the bench to play with his Magnetics and Legos and even display his creations.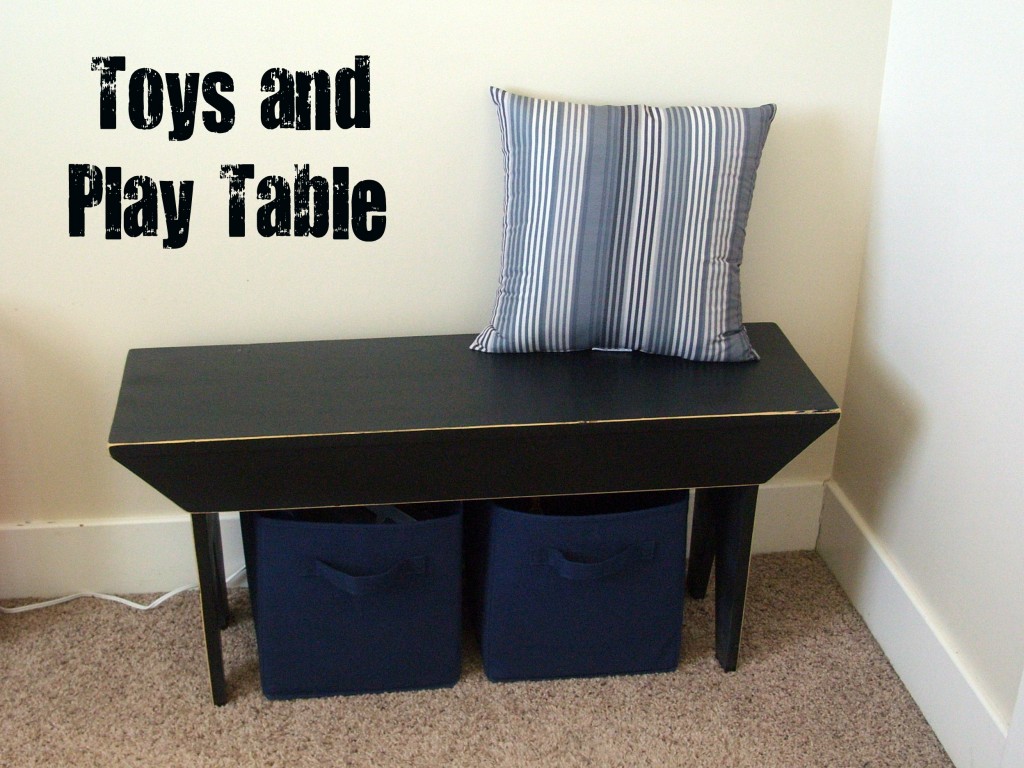 Zach's room is too small for a dresser but he has a really large closet
so I use the portable shelving units again to store his clothes and books.
This is 4 units all together for a total cost of only $44.
When you have something this tall make sure to secure it to the wall.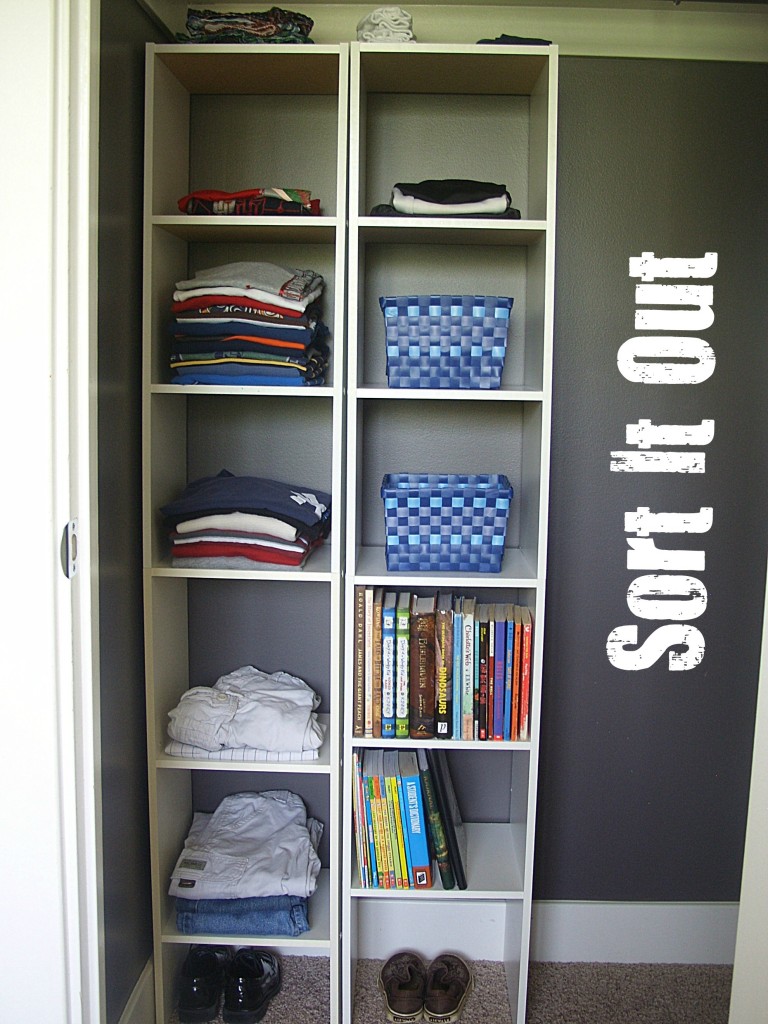 He has a rod that his hang up clothes go on, but I also added these hooks to his closet for other items like;
belts, hats, pajamas, jackets, sports bags, ties, etc.
I used casing secured to the wall with liquid nails and a nail gun then just added inexpensive hooks.
My kids are way more likely to hang things up if they can just hang them on a hook.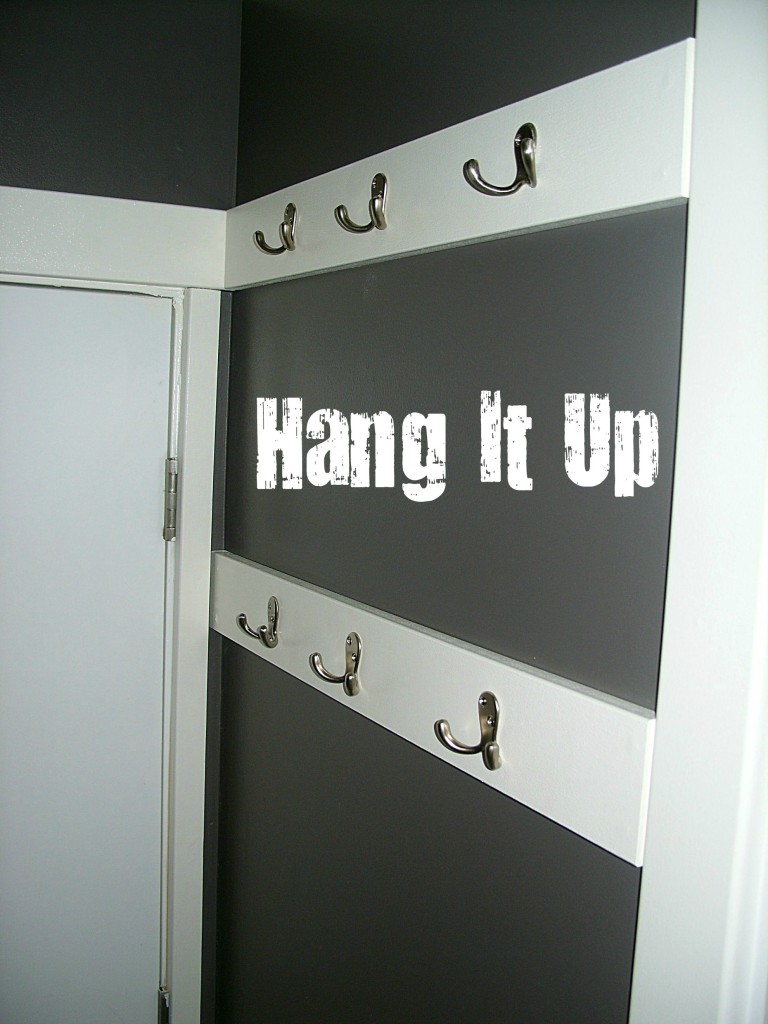 Ammon has a small closet which is used to it's fullest.
Shelving Units, bins, drawers, hooks, bags and a locker with shelving, all make more usable space.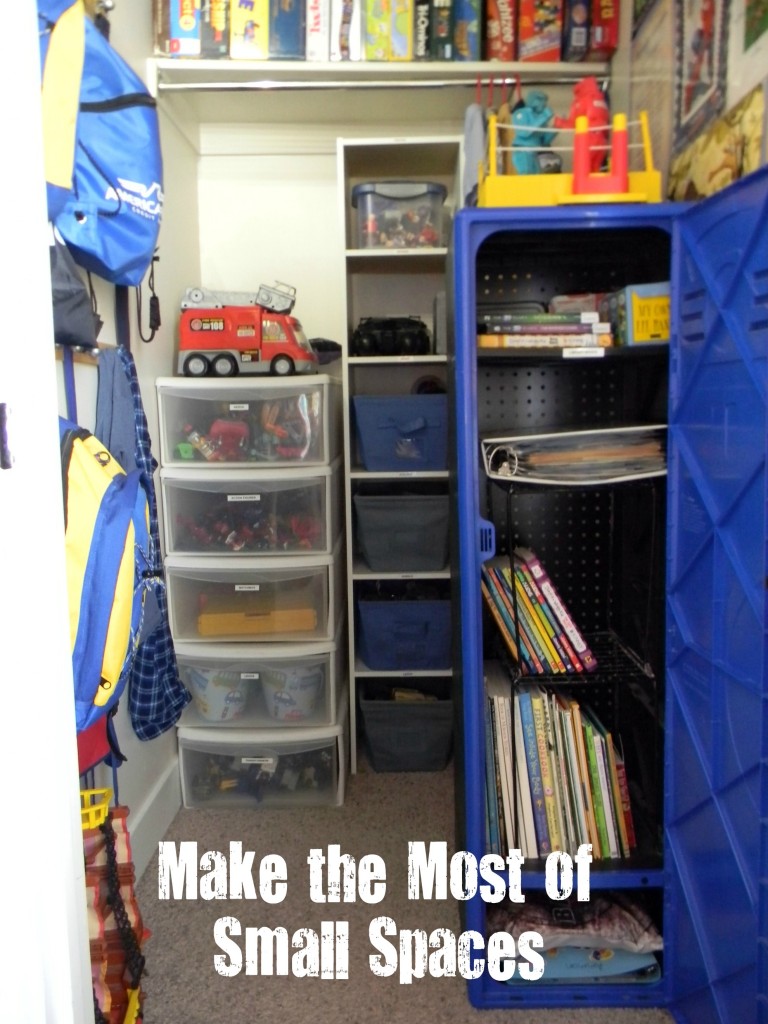 One of my favorite things to do is use the back of a door for added storage.
This over-the-door shoe organizer has been on Ammon's door for over 6 years.
It's held up really well and we've even changed the labels a few times to adjust to his needs.
Action figures and trading cards seem to be the top priority right now.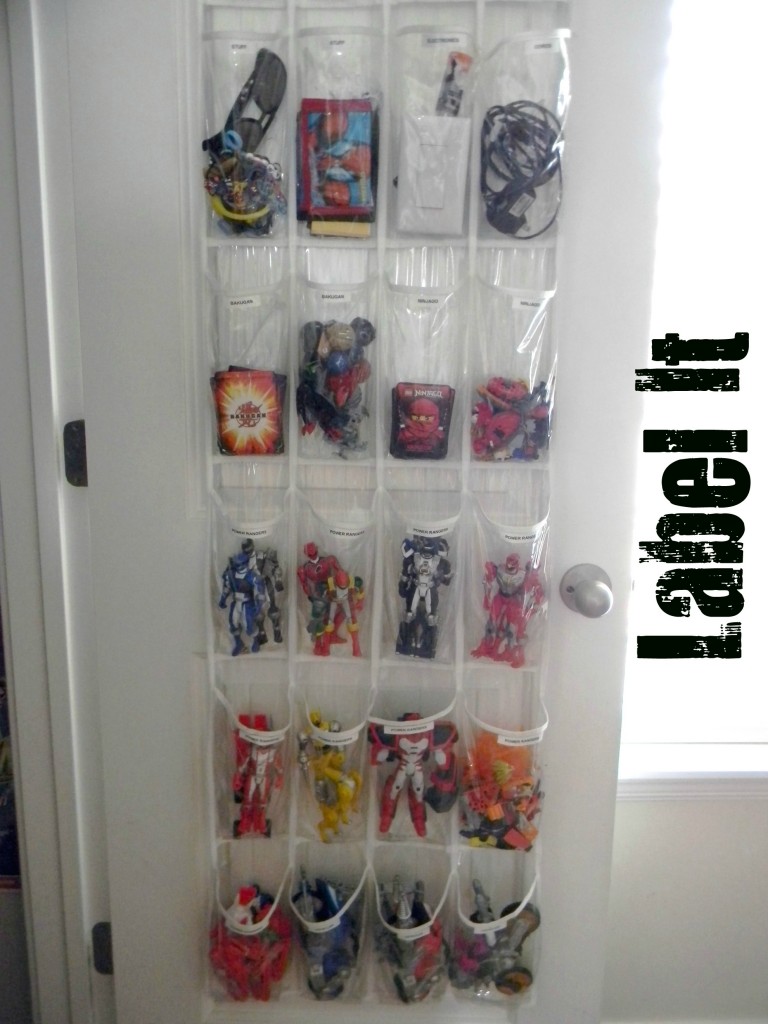 All kids have little small treasures they cherish and can't seem to part with.
My kids are no exception. Ammon has a treasure chest to hold his in.
Since it will only hold a certain amount, he has to purge often.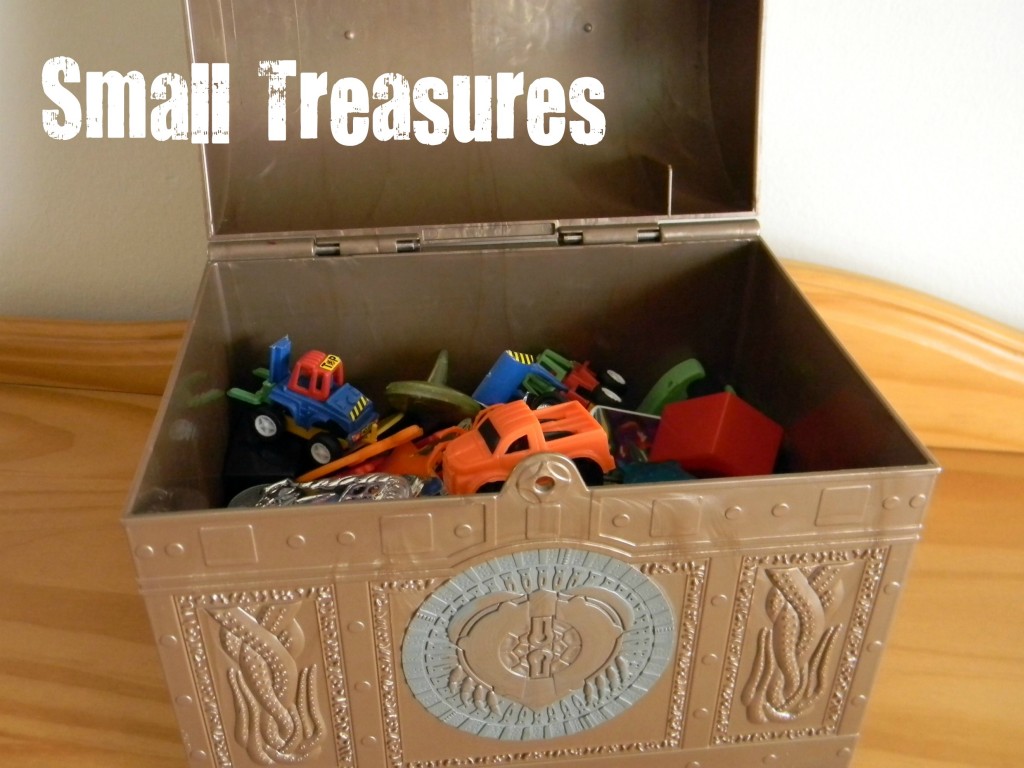 I made a place from Ammon to play and pretend.
We made a bunk bed into a loft bed by taking out the bottom bunk and adding some supports.
Then I sewed a paint drop cloth and hung it on a closet rod hooked under the bed.
He loves his "fort" and even sleeps in it sometimes.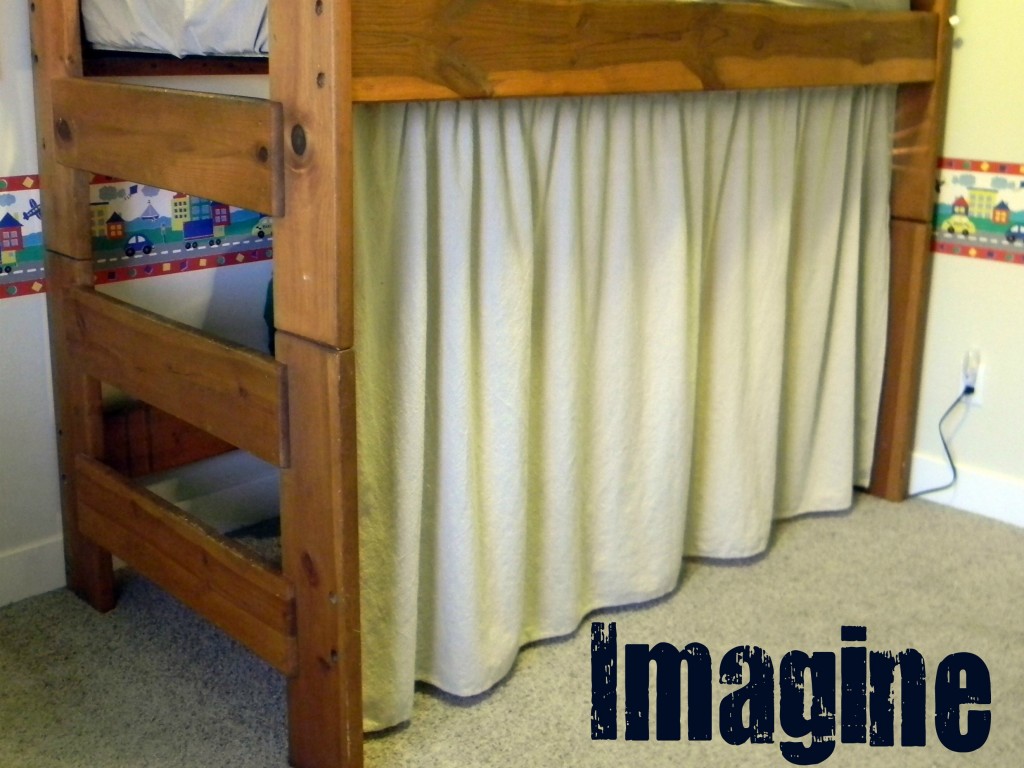 Ammon loves his creative space.
A table, buckets full of supplies, a cork board and a place to hang all his masterpieces.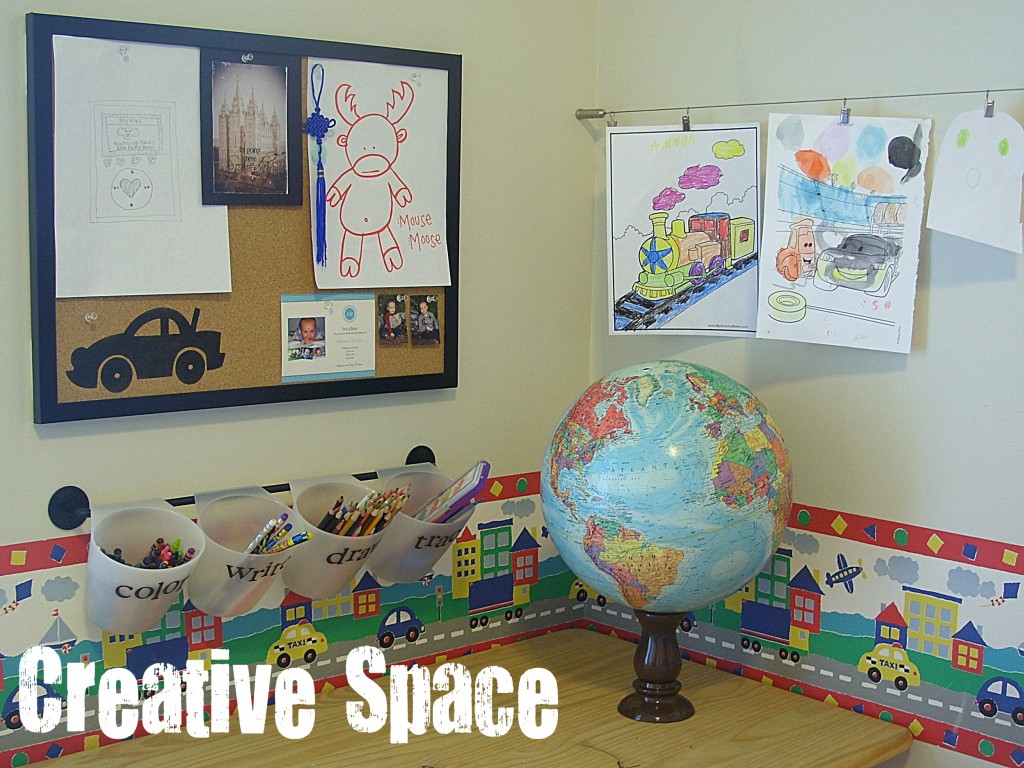 Since Ammon's room has been taken over with Legos, we've made a few adjustments to his creative space.
I added shelves for his completed Lego creations.
He still uses the table for art and creative projects but he also uses it to build Legos.
I will be changing the table up soon (more on that to come later).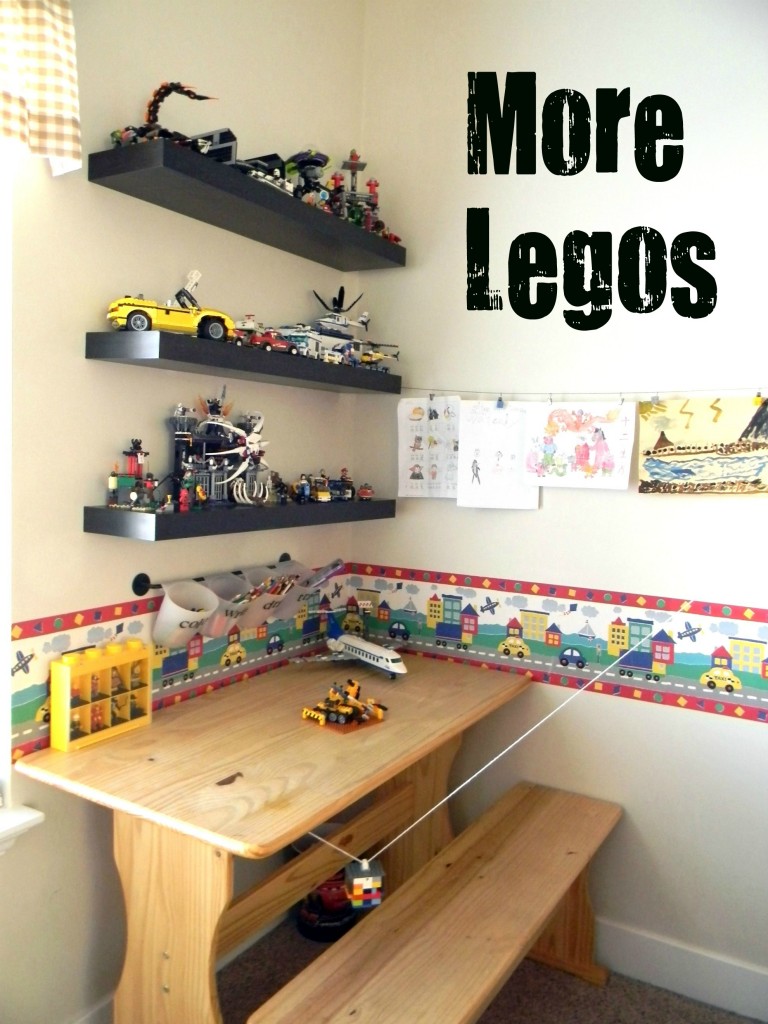 Some Legos are stored in buckets inside a drawer, some are in a carrier case
and others are in baggies filed by project.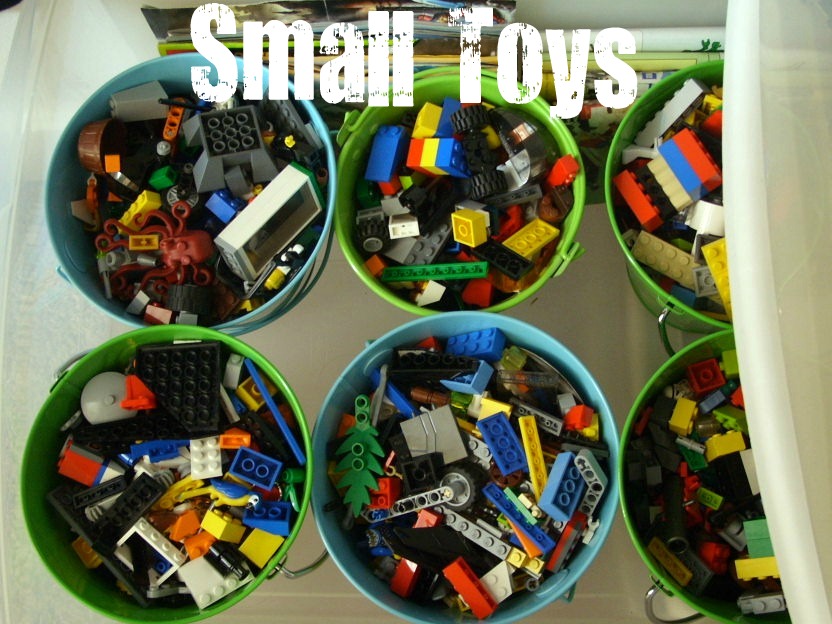 His Lego instructions are stored in a binder.
The kids also have other things stored in binders like; art papers, trading cards, pictures.
It makes it easy for them to look through and also find what they need.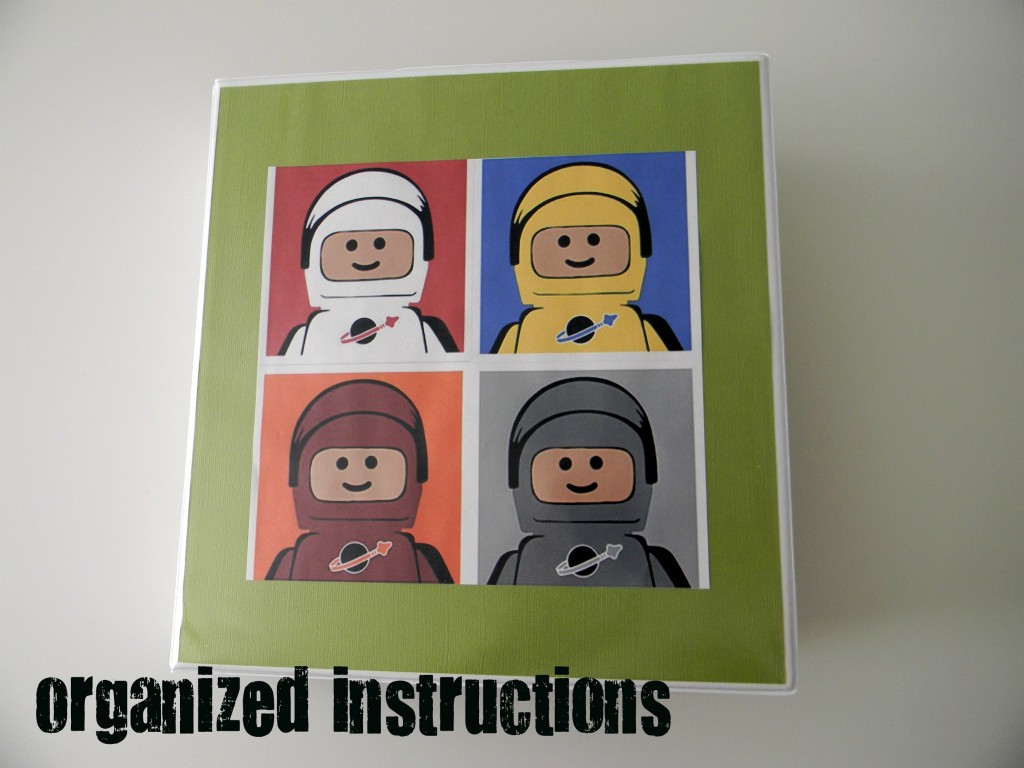 I hope you've enjoyed the tour of my kids' room and how we organize them.
I have to admit things never stay the same. What works today might not work a year from now.
But that's okay, adjustments have to be made and sometimes there's a better solution.
The #1 thing in organizing kids rooms is purging.
We like to purge in the Spring and Fall and I include the kids in the process.
They like donating their good toys to someone who will enjoy playing with them.
And they're making room for new toys which they always look forward too.
Thank you for stopping by and taking the time to tour my kids' organized spaces.