As I was packing for my weekend away at SNAP Conference I pulled out my shoe travel bags and thought there are probably quite a few of you that haven't seen them before so I decided to share the post again. They're perfect to help keep your suitcase organized also.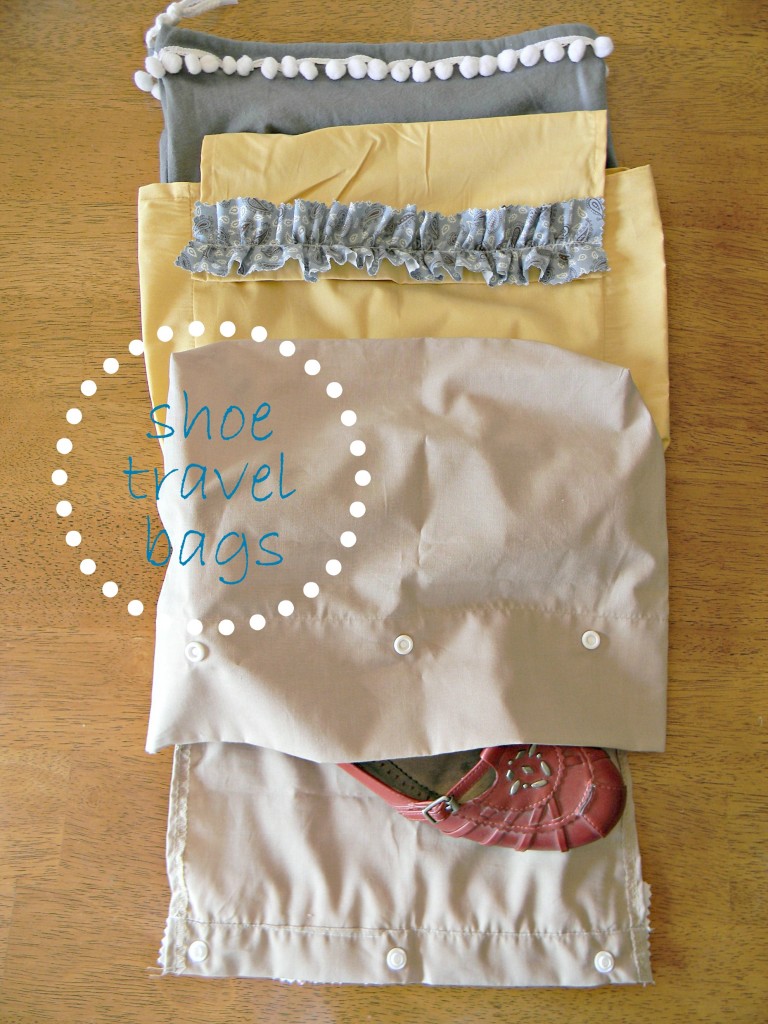 You know those fabric bags sheets come in? Don't throw them away! Repurpose them! What do you do with your shoes in the suitcase? I'm always worried about them shifting and getting my clothing dirty or I would transport them in grocery bags. It worked but it wasn't pretty.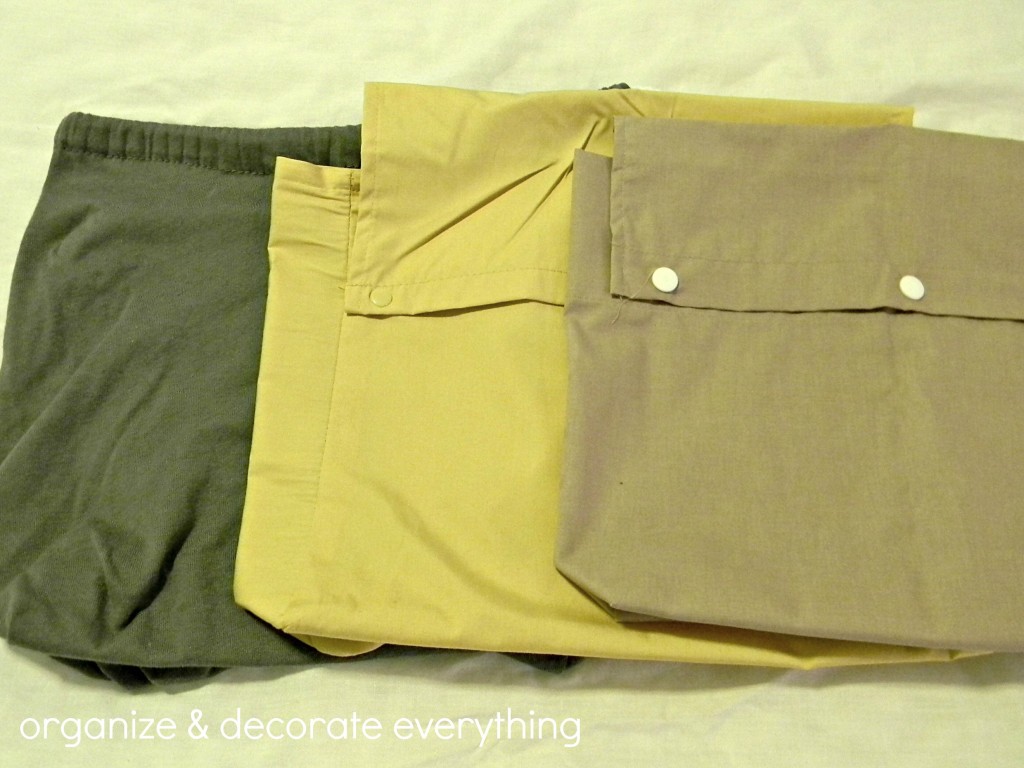 I wanted to make them a little prettier so I took some fabric from my stash and cut them into 2″ strips using pinking shears to make ruffles for the bags.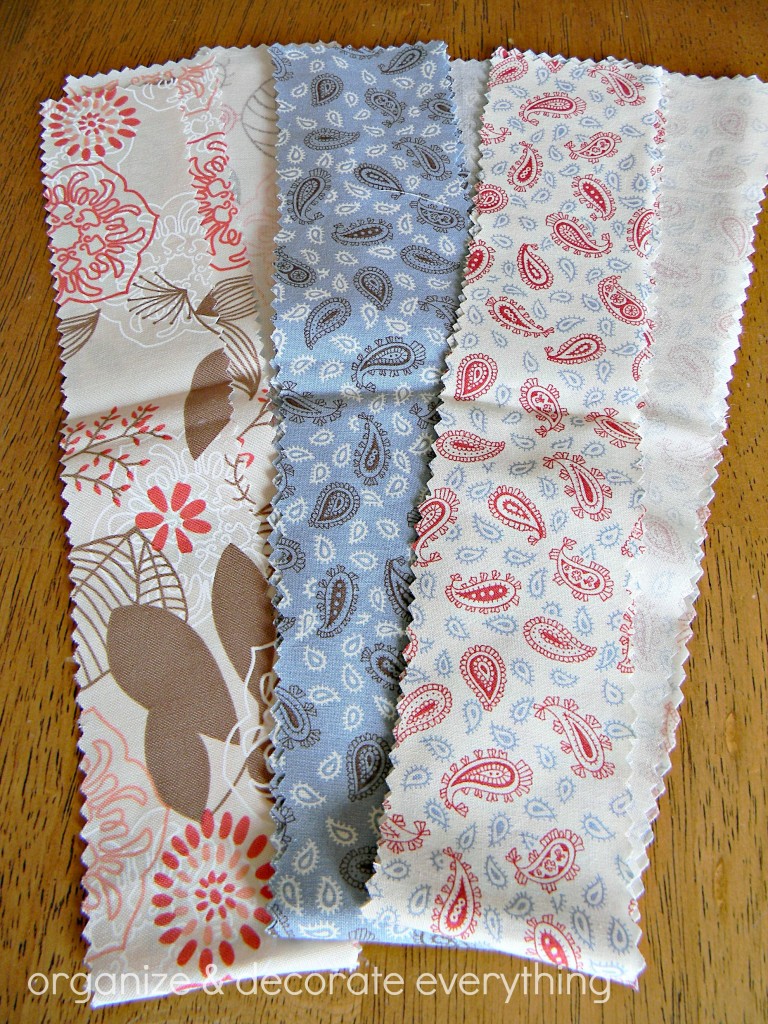 To make the ruffles, just sew down the center of the fabric strip using a long stitch.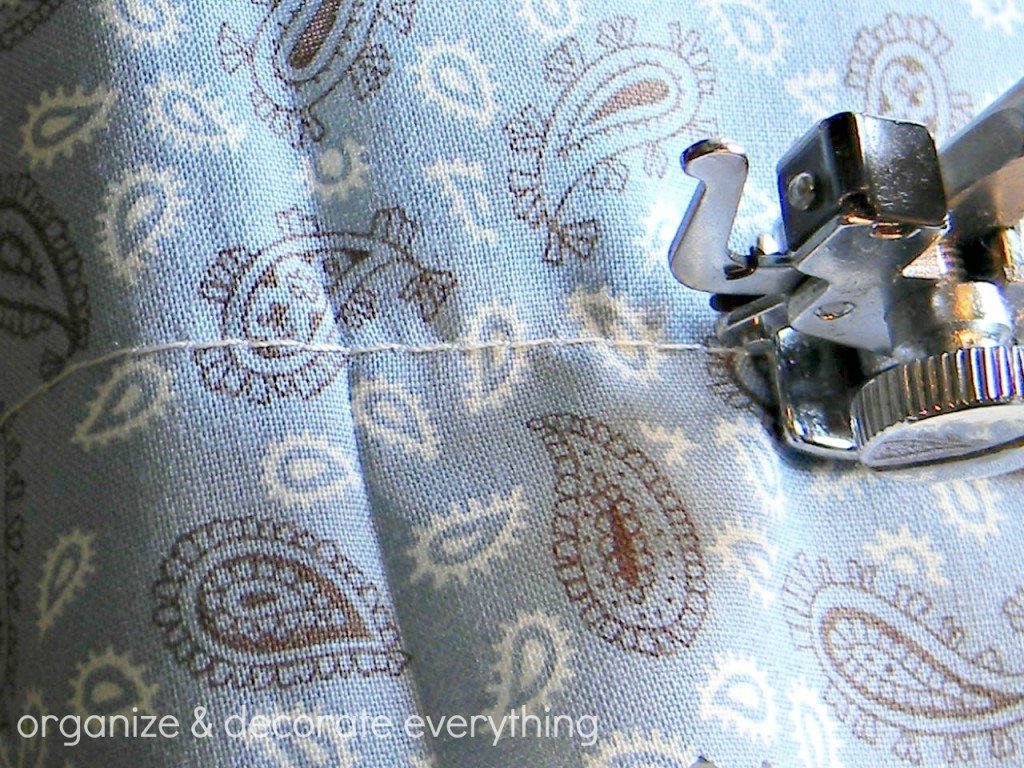 Then pull on the top thread to gather the fabric. Pulling from both ends toward the center is the fastest and easiest way to gather without breaking the thread. Thank you 7th grade sewing class, I do remember a few things.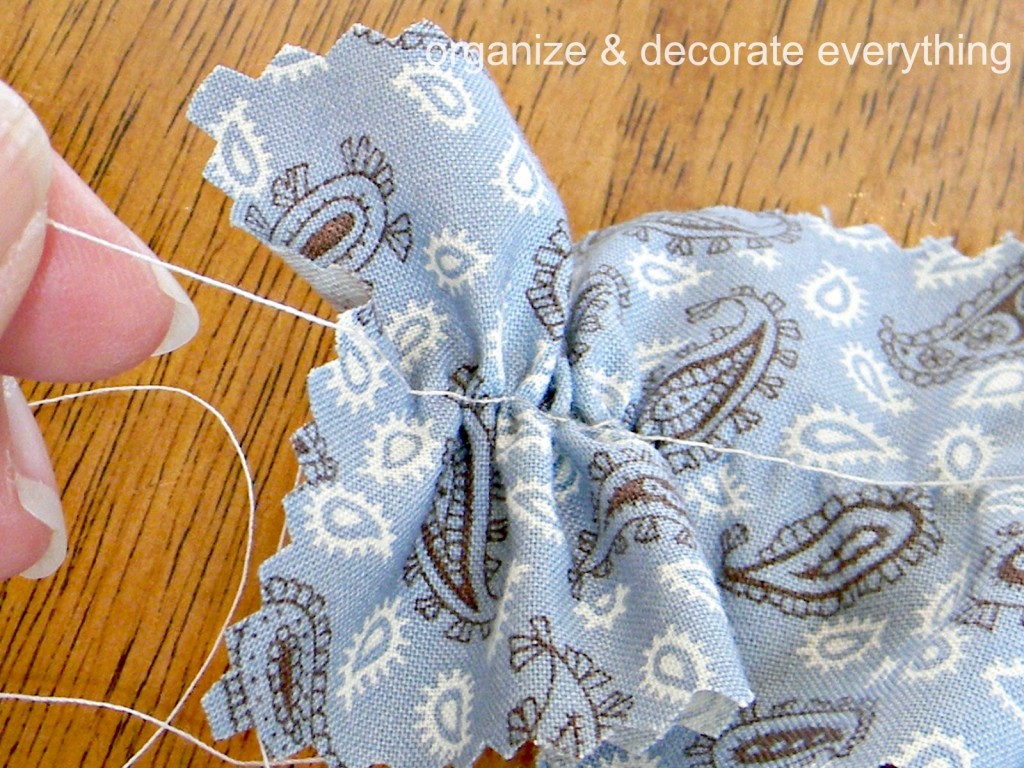 Spread the ruffles as evenly as possible and make it the length needed, then pin it to the flap of the bag.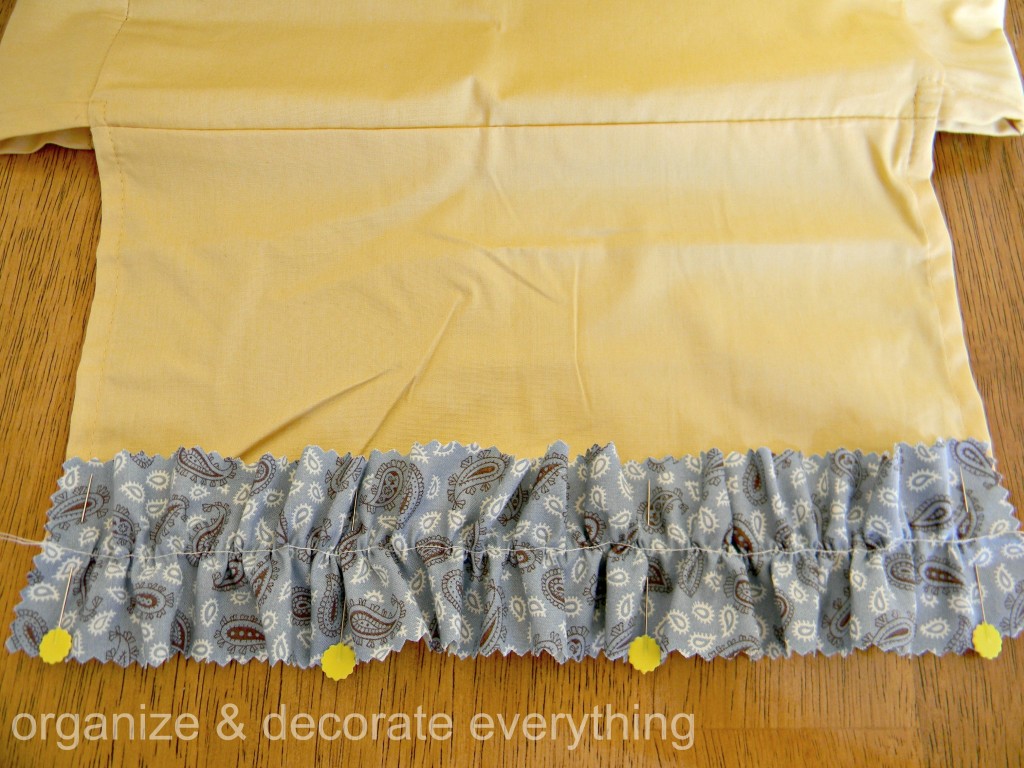 Sew over the gathered stitch using a regular stitch.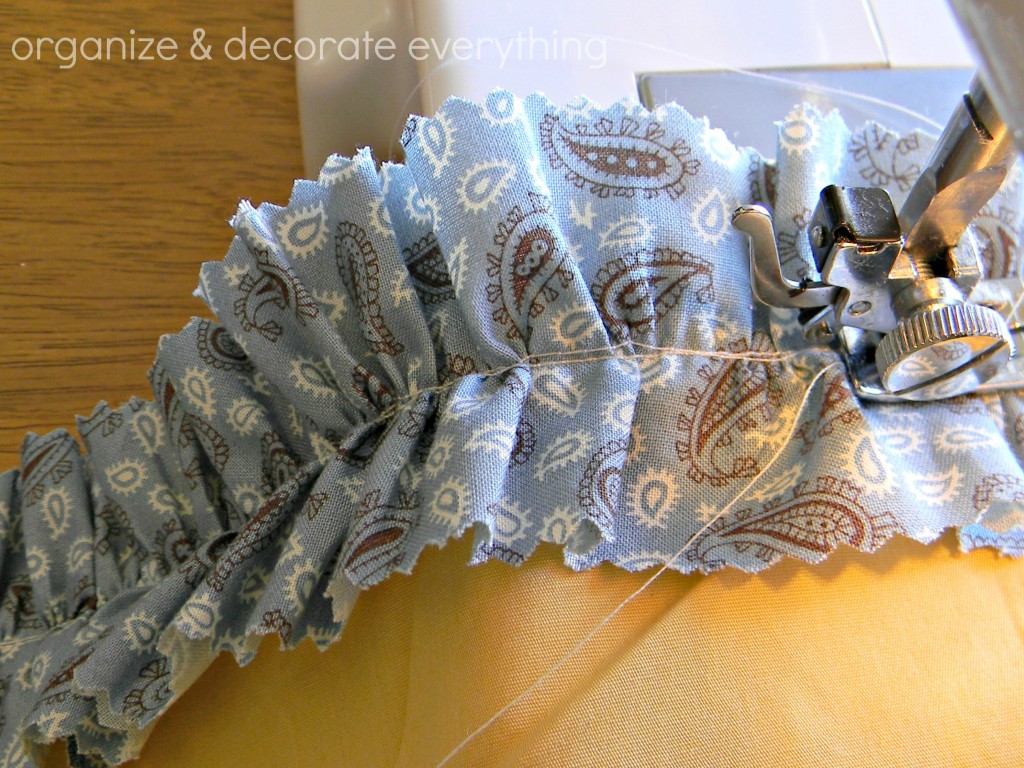 That's it! I decided to use pom-pom fringe on the draw string bag instead of a fabric ruffle. I sewed it on, but it could also be glued on with fabric glue. This project was totally free using things I already had in my stash. I love that!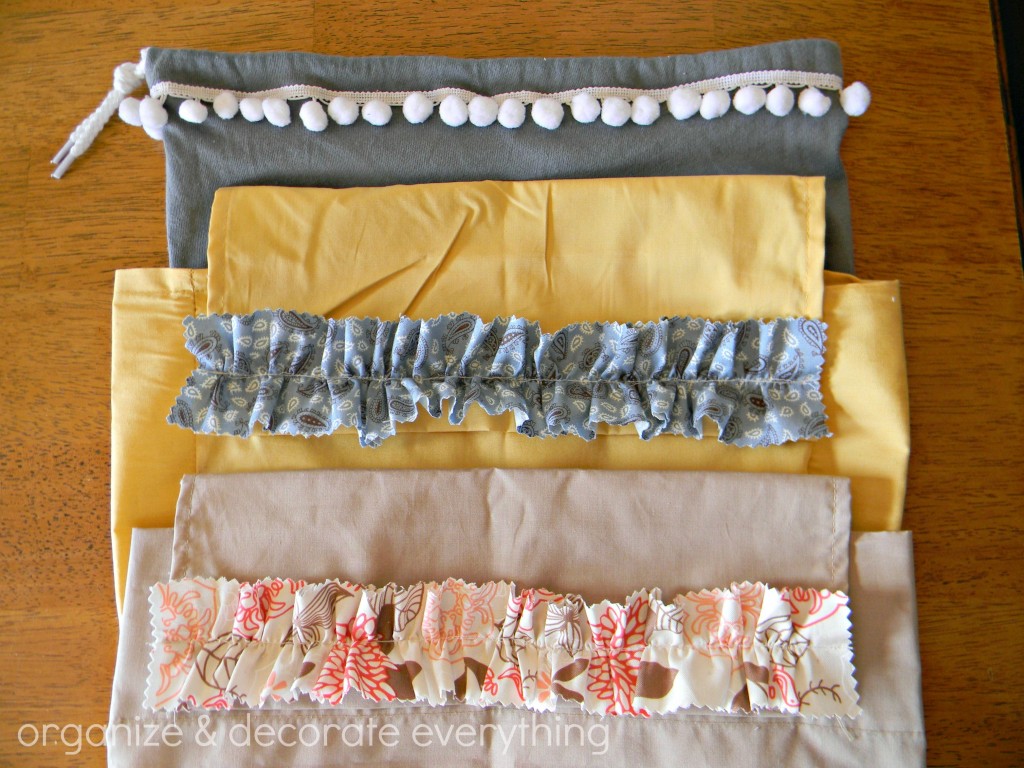 When you get home from a trip just throw them in the wash and they'll be ready to go for your next trip.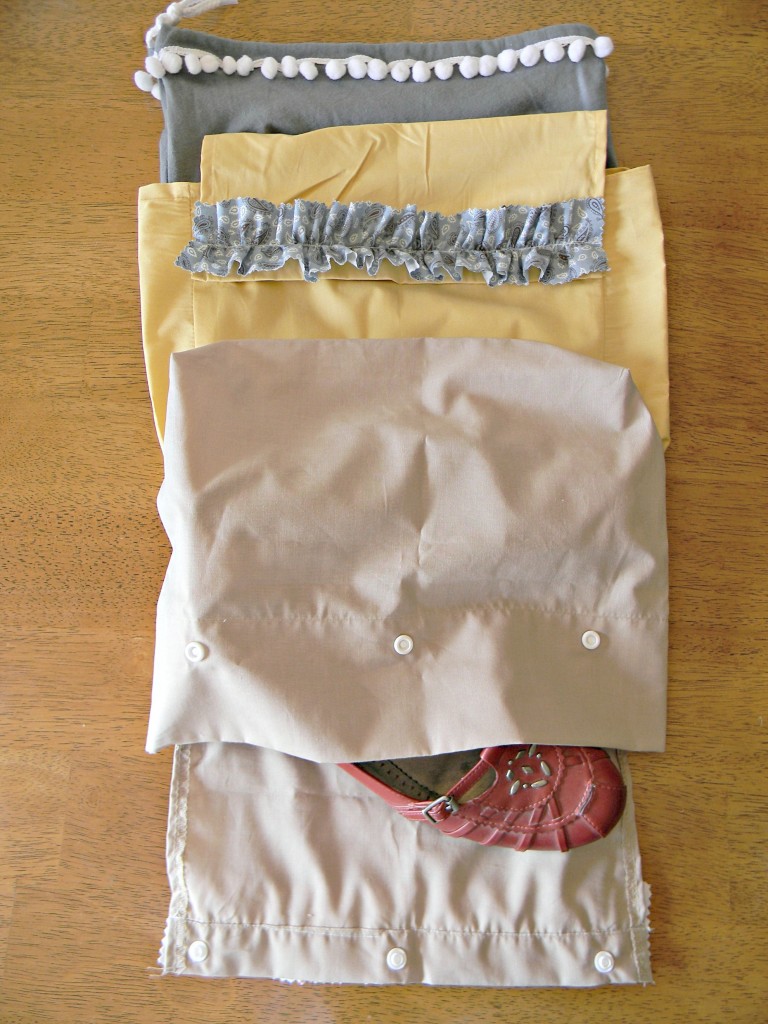 Have you repurposed these bags? What did you do with them?