This is a Sponsored post written by me on behalf of Dollar General. All opinions are 100% mine.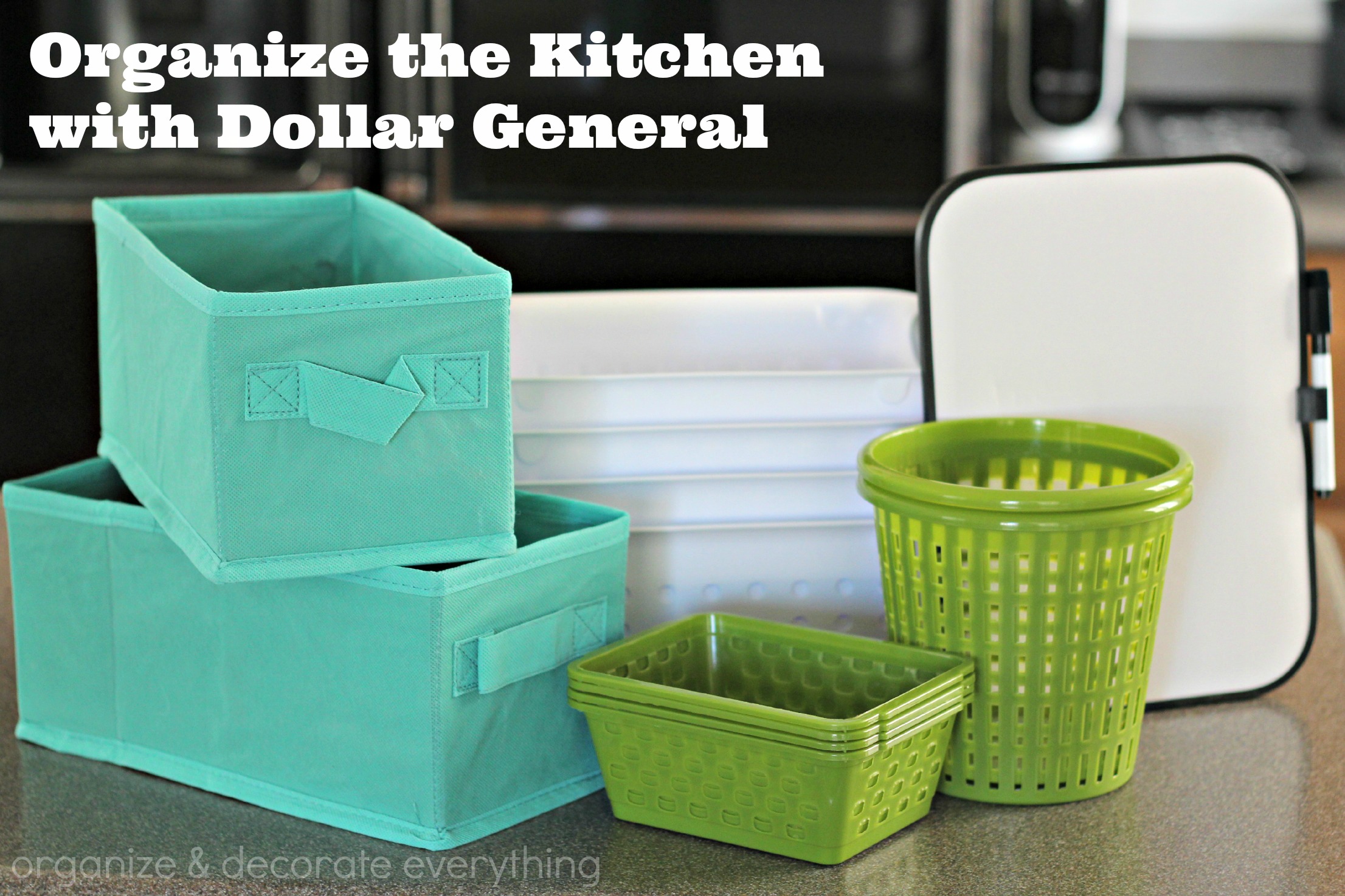 Spring is my favorite time of year to organize. I like to get everything in order so I can enjoy my Summer spending time with the kids and taking quick weekend trips with the family. I don't believe you have to spend a lot of money to get organized though. All you really need is containers to hold supplies and other items to keep them contained and together. I was pleasantly surprised to find everything I needed to get my kitchen organized was at Dollar General.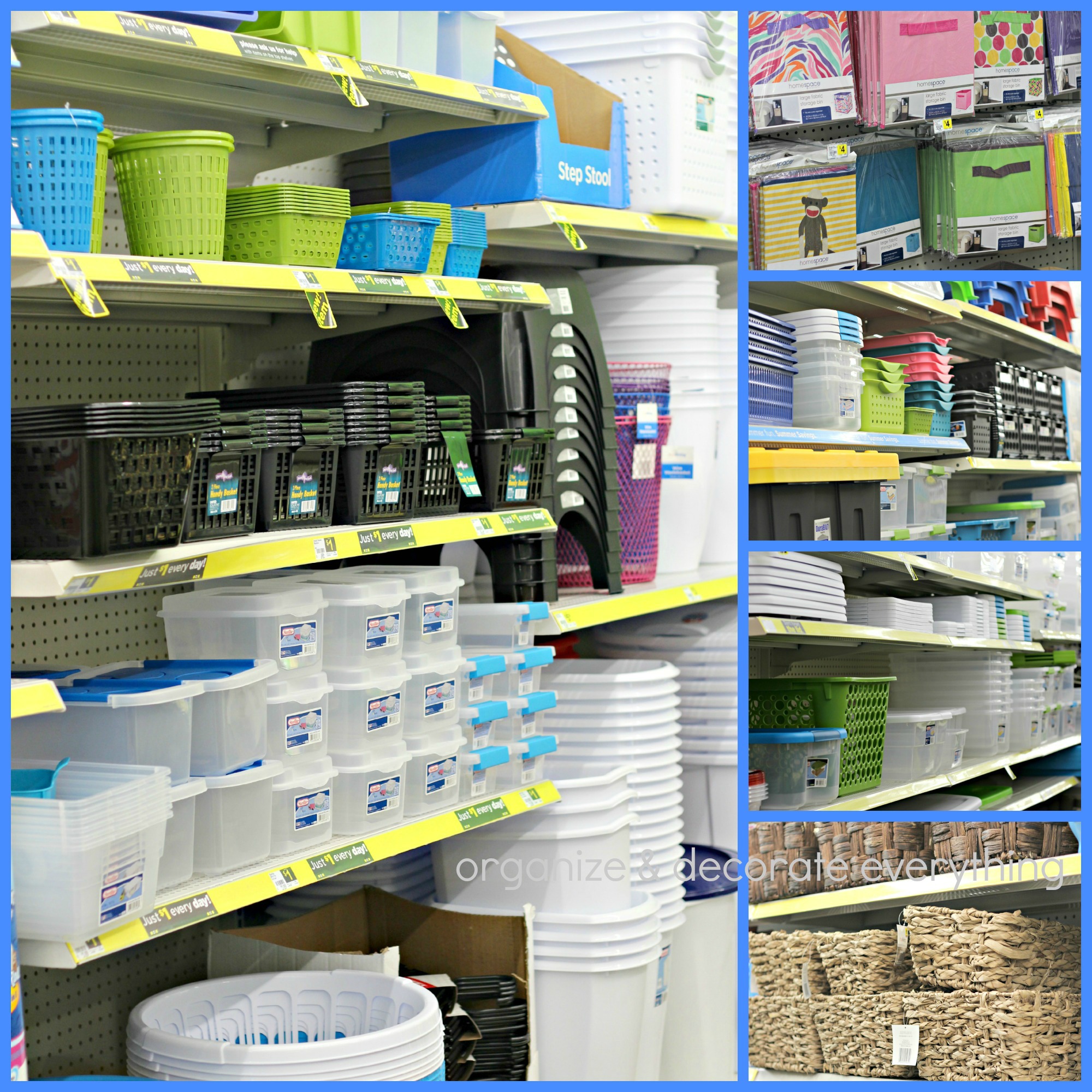 Having just moved a few months ago, I still had spaces in the kitchen that weren't as organized as I wanted them to be. Since spaces are different in every home there's always adjustments that need to be made. The whole point to being organized is to save time. If something isn't working, don't be afraid to change it.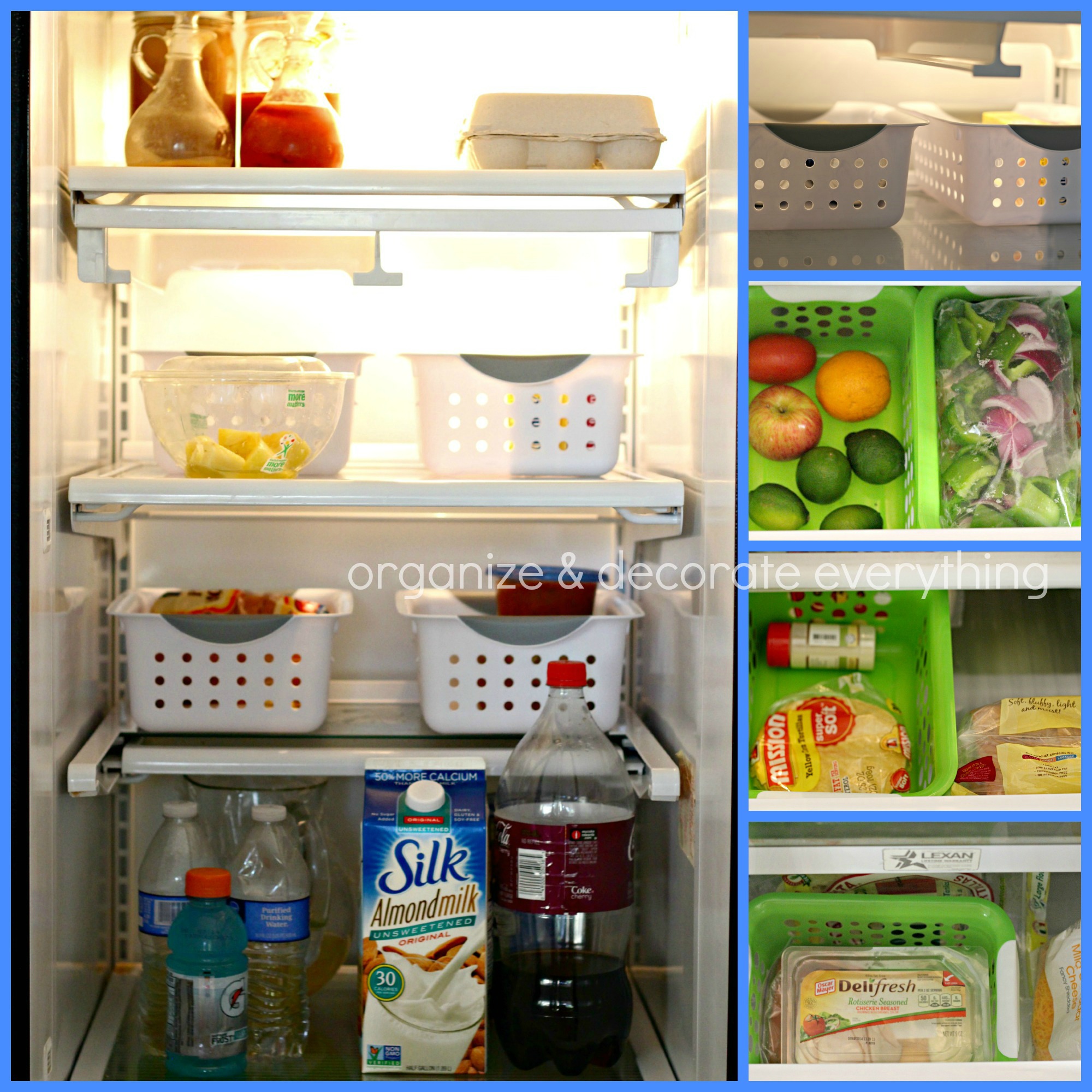 I decided to start with the refrigerator. I love using plastic baskets to keep things contained in the fridge. It makes it easy to keep similar foods together, easy to clean up spills, and easy to take baskets in and out when needed. I even use them in the bins to keep fruits and veggies separated, have lunch items ready for the kids, and keep my gluten-free foods separate from other foods.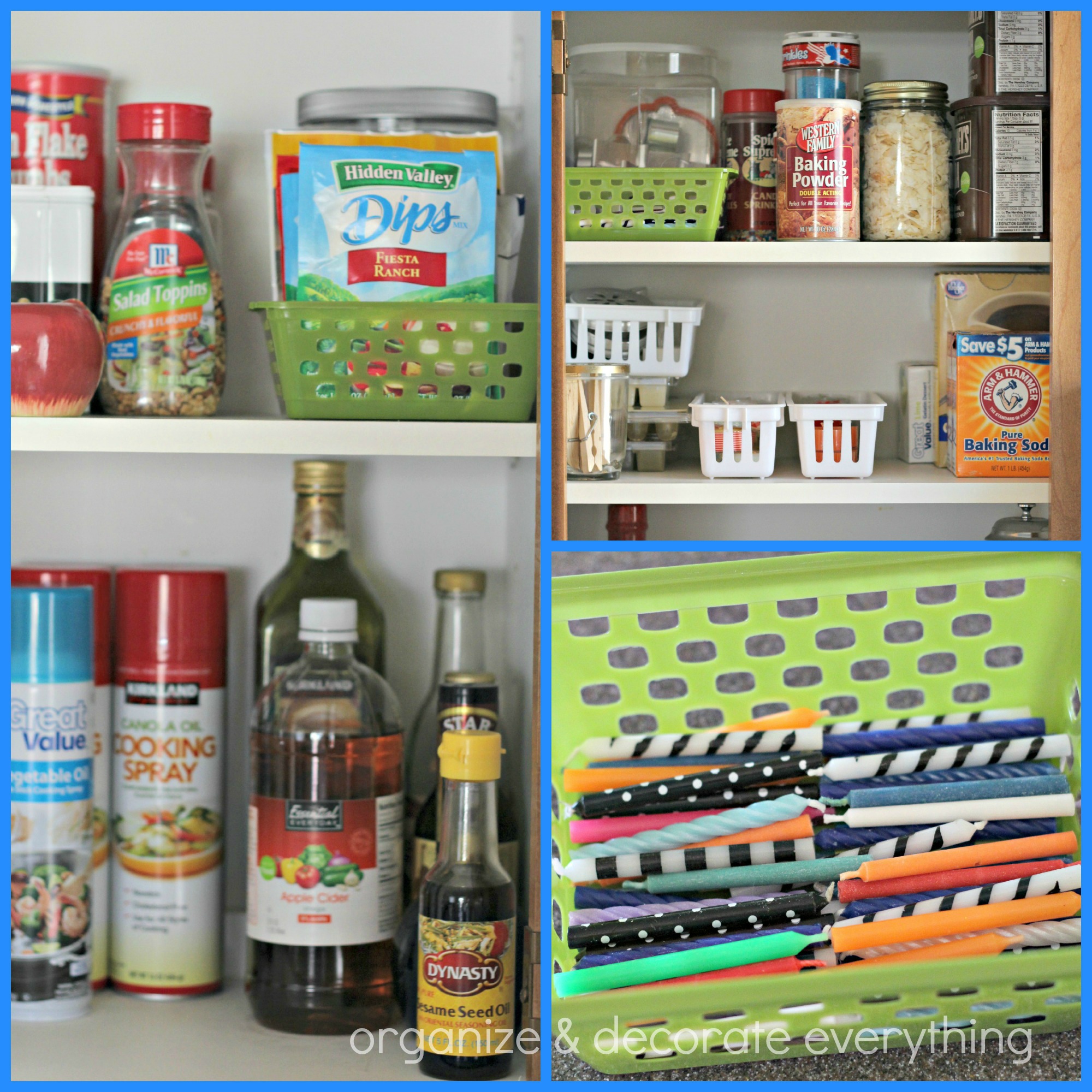 This kitchen is limited on space. I have 2 cabinets on each side of the oven where I store baking and cooking supplies. I also have a small drawer that holds my most used spices. I added a couple small baskets to the cabinets to hold envelope mixes in one and candles in the other. The envelope mixes were always falling down and the candles were hard to get out of the boxes. Who would've thought .25 cents could help in my organizing so much?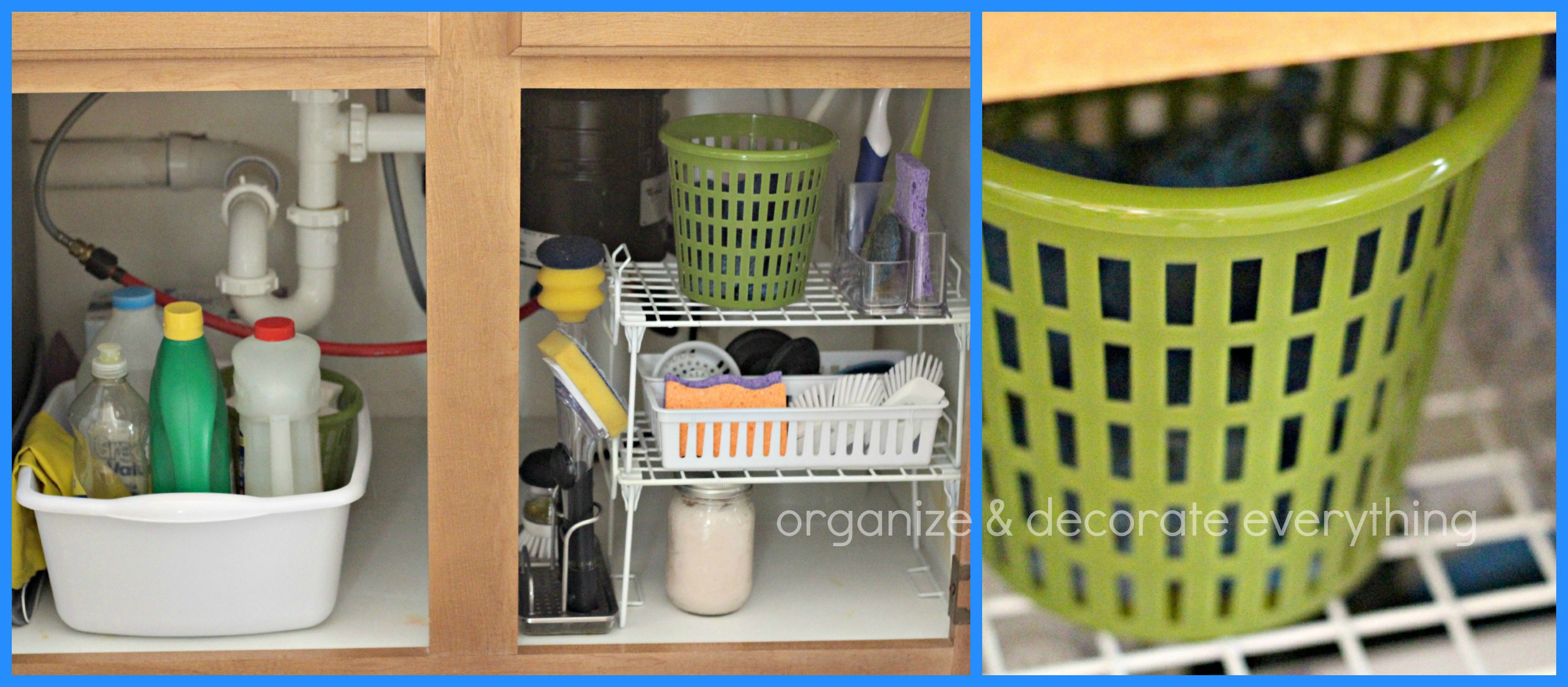 I don't store a lot of supplies under the kitchen sink, just the ones I use often. I really hate the boxes things come in, they're usually inconvenient and get torn easily. I used inexpensive baskets to hold scouring pads and other cleaning supplies.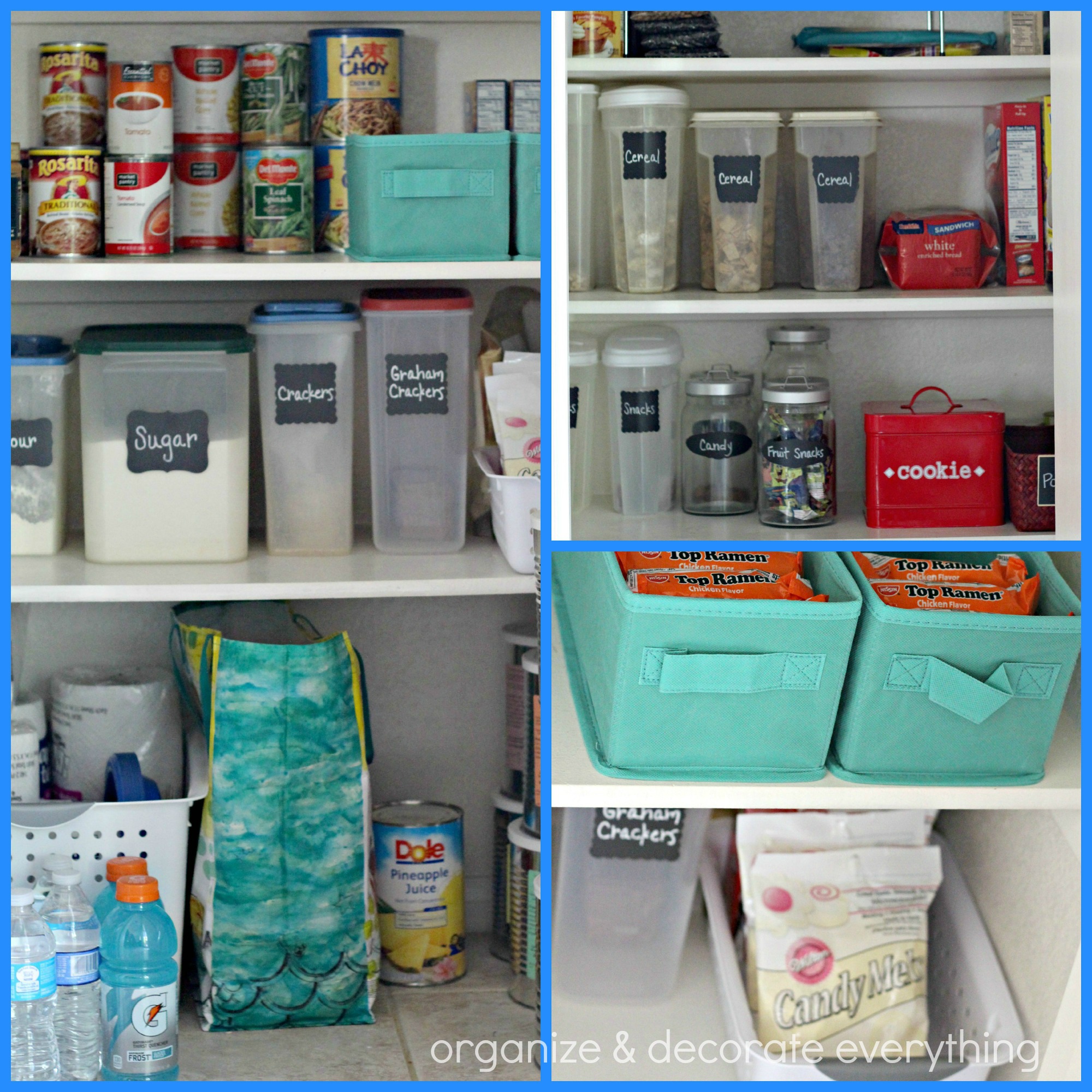 I didn't think a pantry could be any smaller than the one in my last house but I was so wrong. This one is about 6" shorter and about 20" shallower, so it's really small on space. I like having my food in containers to keep it fresh longer and easy to see when it's getting low, plus containers make a better use of space and help keep things organized. You always have a designated space for everything. These baskets and small bins are perfect for holding popcorn, baking supplies and small packaged foods. The kids don't have to worry about knocking things over or messing up the pantry when they get food out. And if someone else puts the groceries away it's obvious where everything goes.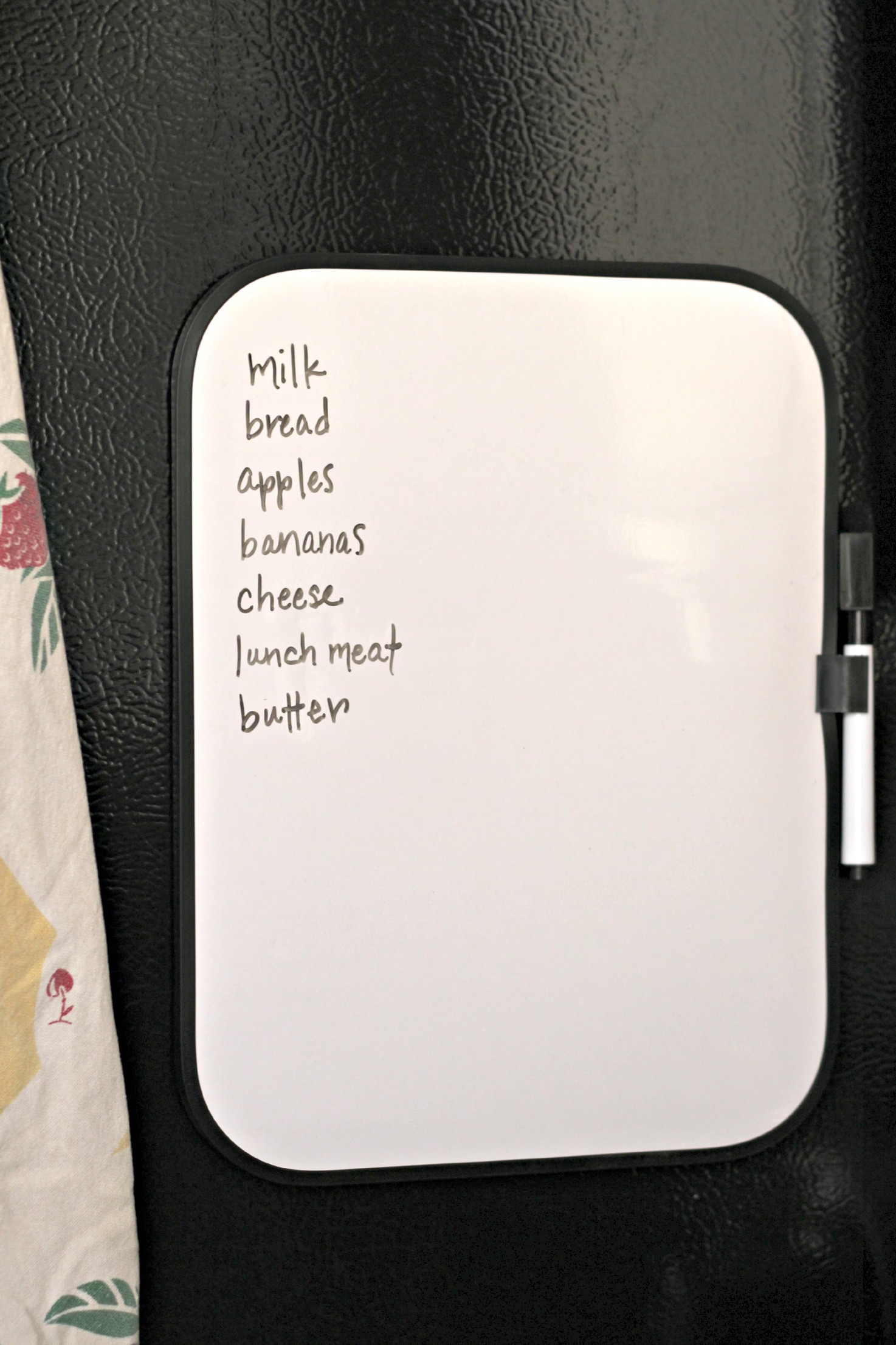 The last thing I added to getting the kitchen organized was an inexpensive dry-erase board. It hangs on the side of the fridge and anyone can write down when we're running low on something or if they have a special request.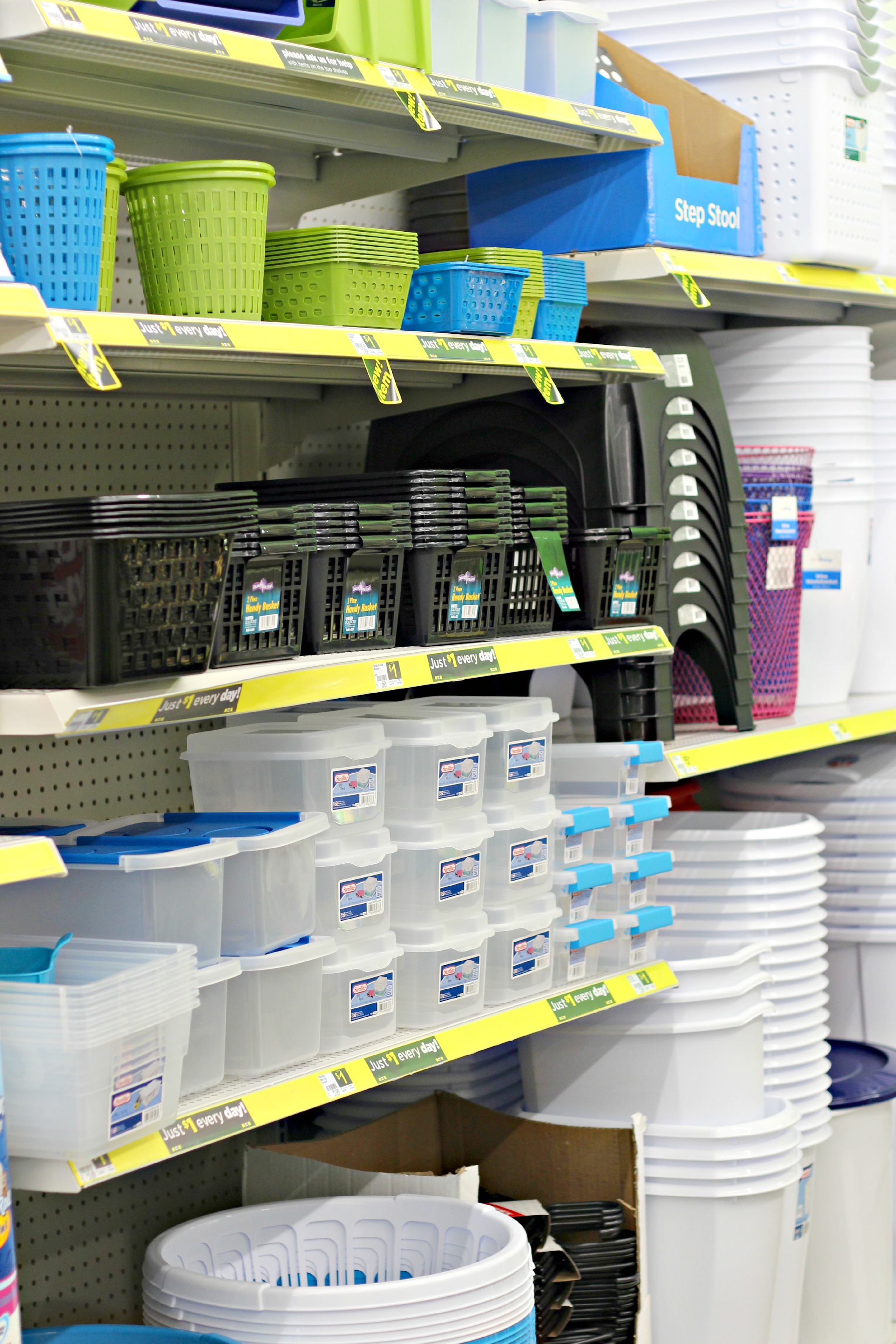 My kitchen is now organized and ready for Summer. If you're looking for functional and inexpensive organizing supplies head to your local Dollar General and check out the huge selection. While you're there check out all the Summer fun items, everything from outdoor barbecue items, to things to play with at the park and pool. And since crafting is one of my favorite things, I can't forget all the crafting supplies that are perfect for days when it's way too hot to venture outside.