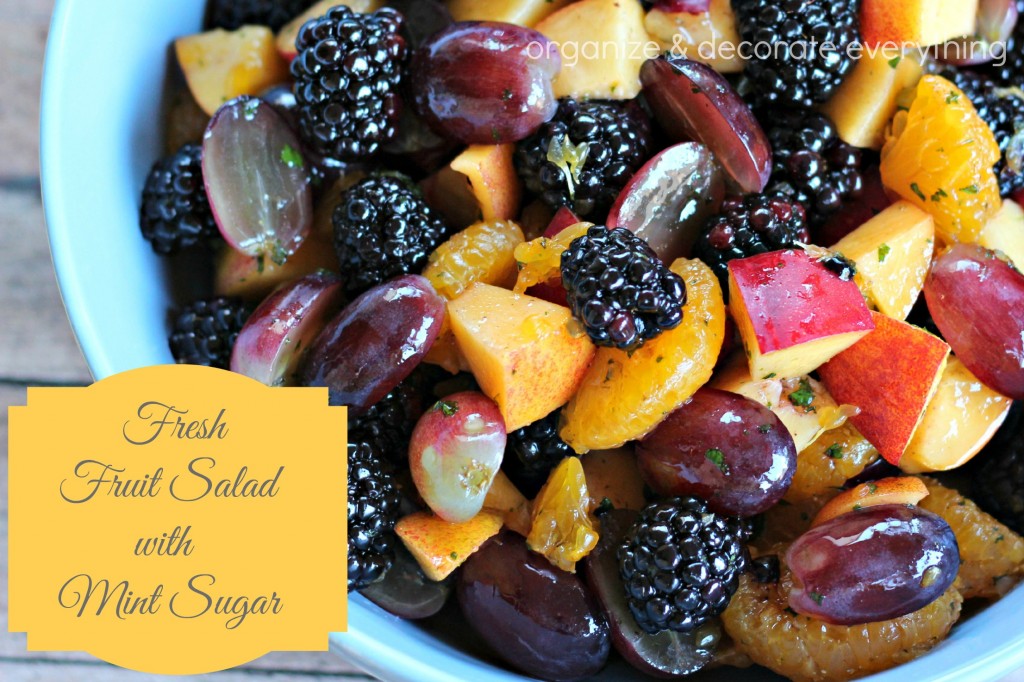 Who doesn't enjoy a fresh fruit salad in the Summer? I picked some of my favorite fruits to make this Fresh Fruit Salad with Mint Sugar. It's light and refreshing which makes it the perfect salad as a side for lunch or dinner. The mint sugar has the perfect amount of mint to enhance the fruit but not overpower it. You're going to love it!
Ingredients:
1/4 cup loosely packed fresh mint
3 tablespoons sugar
1 1/4 lb blackberries
3 medium peaches or nectarines, diced
1 1/2 cups seedless grapes, halved
2-3 tangerines, peeled and sectioned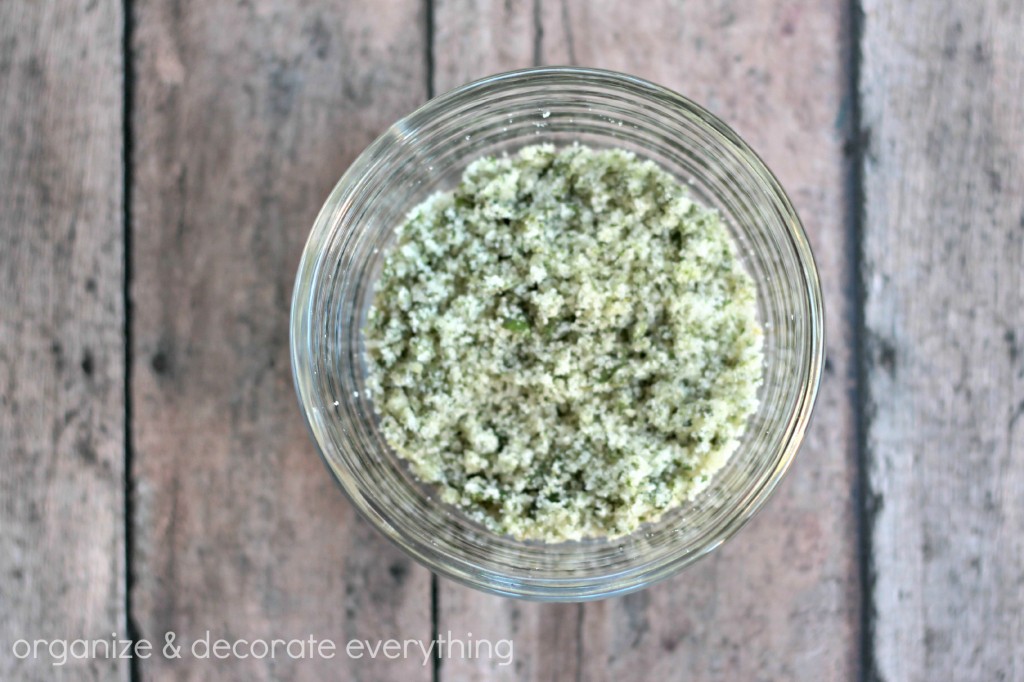 Pulse fresh mint and sugar in a food processor until finely ground. Combine all fruit in a large bowl. Sprinkle mint sugar over fruit  and toss gently. Let stand 5 minutes before serving . Makes 6 servings. I made this on Mother's Day and the whole family loved it, even my youngest who doesn't like mint.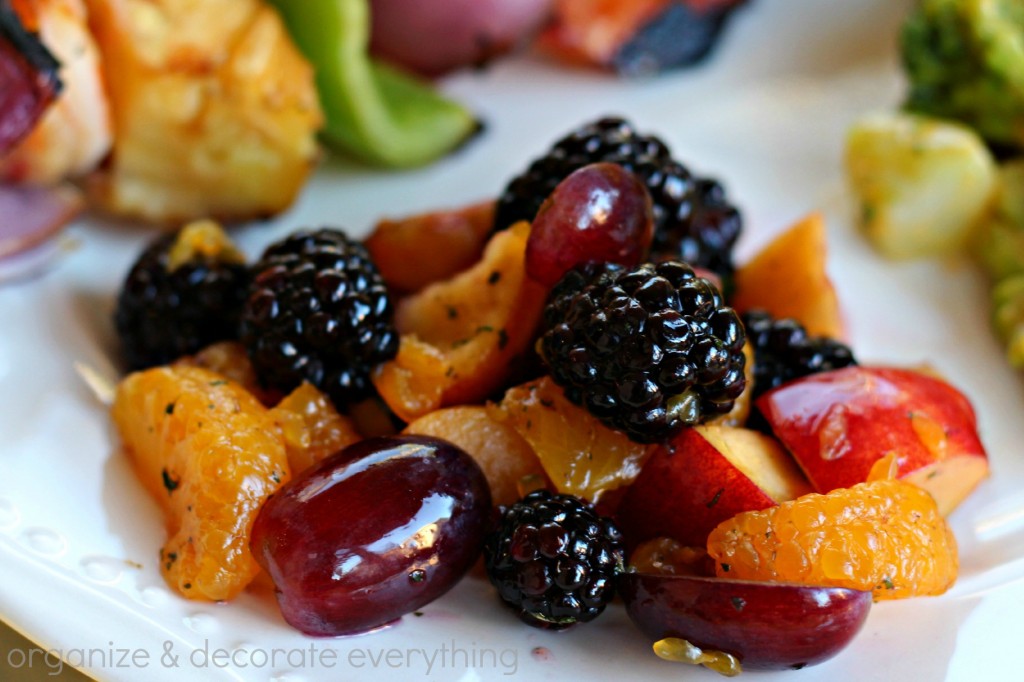 Enjoy!