I found this amazing little table at a consignment/thrift store. I knew I had to have it the minute I saw it and I knew right where I was going to put it. In my bath room.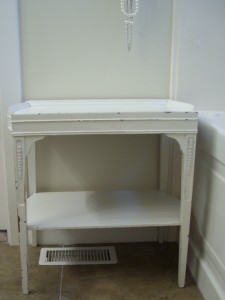 This is what used to be beside my tub holding my pretty glass jars full of q-tips and cotton balls. Not very pretty, but functional.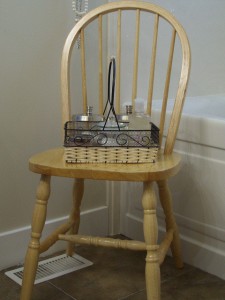 And here is the table now. Can you guess what I had to do to it, before I could use it? Absolutely NOTHING! I just stuck our black and white towels, wash cloths and jars on it. And it's perfect.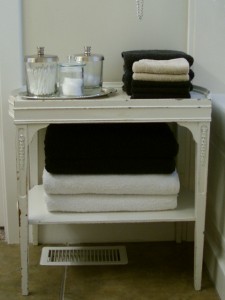 I bought this cute little tray at Dollar Tree to hold the glass jars.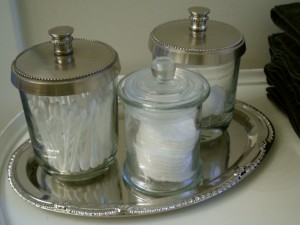 I'm really crushing on this table.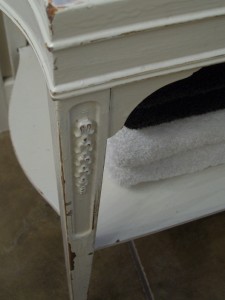 It fits perfectly between the door and the tub.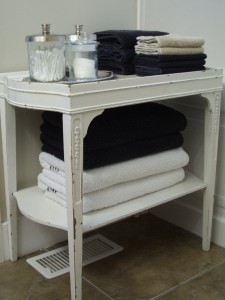 And looks at those gorgeous curves.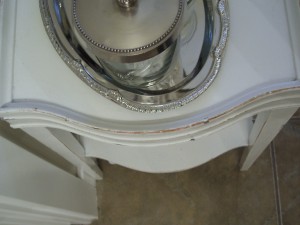 Chippy Paint.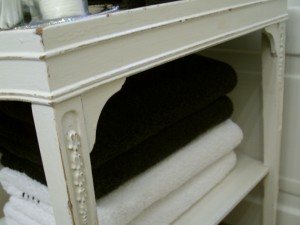 And the detail on the legs.
Sometimes it's nice to buy something the way you like it and not have to do any work on it. So, what do you think?
Have a Beautiful Weekend!
I'm linking to:
Show and Tell Friday at My Romantic Home
Frugalicious Friday at Finding Fabulous
Friday Fun Finds at kojo designs
Trash to Treasure at Reinvented
Viewer Inspirations at So You Think You Can Decorate