I saw this idea in a magazine while I was waiting in the orthodontist office. I don't remember what magazine and I made it from memory, so it's probaby not the same. I wish I could rip pages out of the magazines, but that wouldn't be nice, so I won't. It finally dawned on me today that I could just take a picture with my phone. Duh!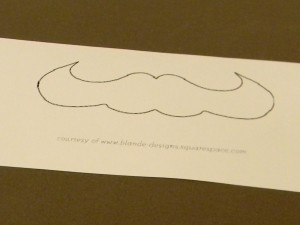 I googled mustache images and decided to use this one from Blonde Designs. I cut out the image then traced it onto brown foam. I only used one sheet of foam for .79 cents and made 42 mustaches out of that sheet.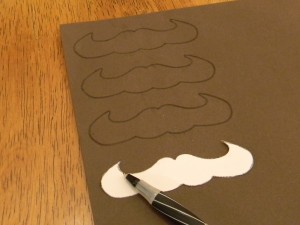 Then I cut them out. (which took a while)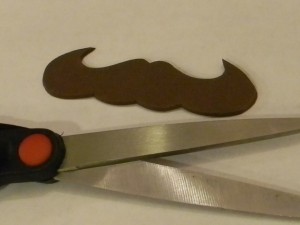 I punched a hole near the bottom center of the mustache for the sucker stick to go through.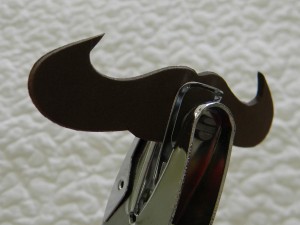 Then stuck the sucker stick through the hole.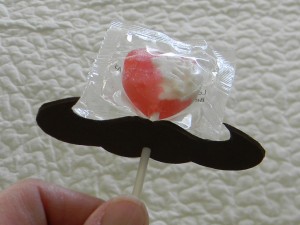 Ammon wanted to show you how it looks.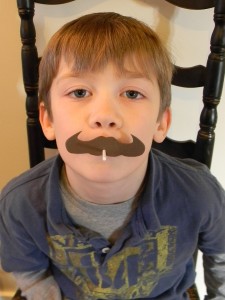 He says his friends will think they're "cool ".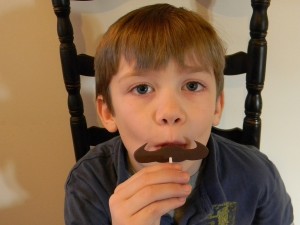 I stuck them in bags I already had and added a label and sticker to the front of the bag. I think they're a fun, inexpensive friend gift. My boys are going off track from school on Friday, so they're having their Valentines parties tomorrow. I hope the kids like them.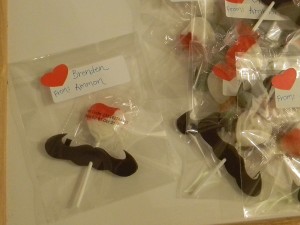 I'm linkig to these awesome parties:
Sundae Scoop Link Party at I Heart Naptime
Get Your Craft On at Today's Creative Blog
Show Me What Ya Got at Not Just a Housewife
Creative Share Wednesday at The Trendy Treehouse
Whatever Goes Wednesday at Someday Crafts
Strut Your Stuff at Somewhat Simple
Sassy Sites