I used the Accent Essentials cartridge to make these labels.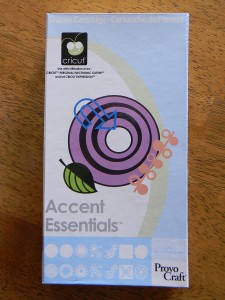 I made some sample cuts on scrap cardstock, the same as I did with the ones I made for the glass jars. I wrote the measuresments on the samples, which was a good things since I became sidetracted for a couple hours. Then I chose what size I needed for the containers and cut them out on my Cricut.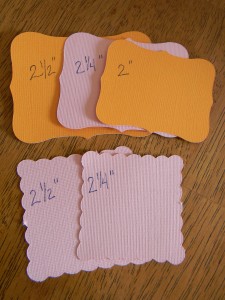 Please don't judge my containers. The sugar and flour tupperware are over 26 years old now and still holding up just fine.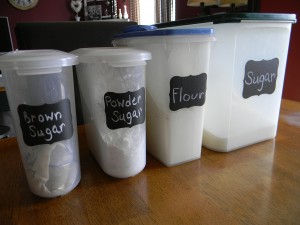 I'm working on having my small pantry work more efficiently and this is the first step in that direction. Plus the labels look really cute.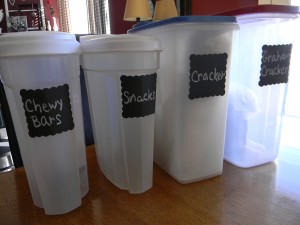 Now the kids can help me refill the containers after grocery shopping and they can find what they want to snack on faster. My pantry needs to be painted badly. Once that's finished I can show you the whole pantry.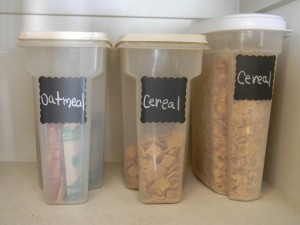 Happy Friday Everyone!