I always forget to show what cartridge I use with my Cricut, so I'm trying to do better with that. I used the Bloom cartridge to make the labels for my pantry jars.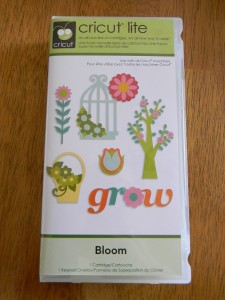 I always test the size I'm cutting on scratch paper before I cut it on vinyl. Then I write the size on the sample paper. If I get interrupted I know what size was cut. I can also test the sample on the project I'm working on.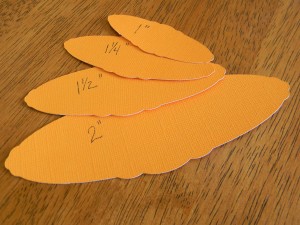 I've had these jars from Ikea for a couple years. These are the largest so I used 2″ labels. We eat a lot of fruit snacks.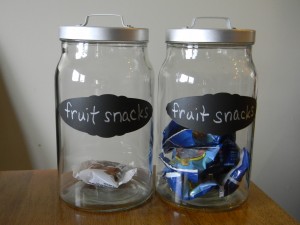 These jars are the medium ones from Ikea and a large mason jar so I used 1 1/2″ labels. What no candy? I need to go shopping. Maybe I should go shopping for necessities too.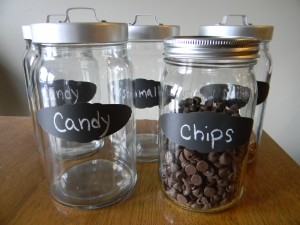 I used 1 1/4″ labels on the small mason jars.
My pantry is so small that I added this wire shelf on the side wall to hold cans. I'll show more of it in a later post.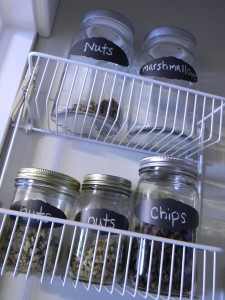 I'm loving this chalkboard vinyl and I'm sure I'll be finding a lot more uses for it.