Whether you're a new mom, a mom that's been around a while, or a grandma you could all use a little attention and pampering once in a while. Mother's Day is the perfect day to give a mom you know a Mom Survival Kit, but really any day would be the perfect day for a little pampering.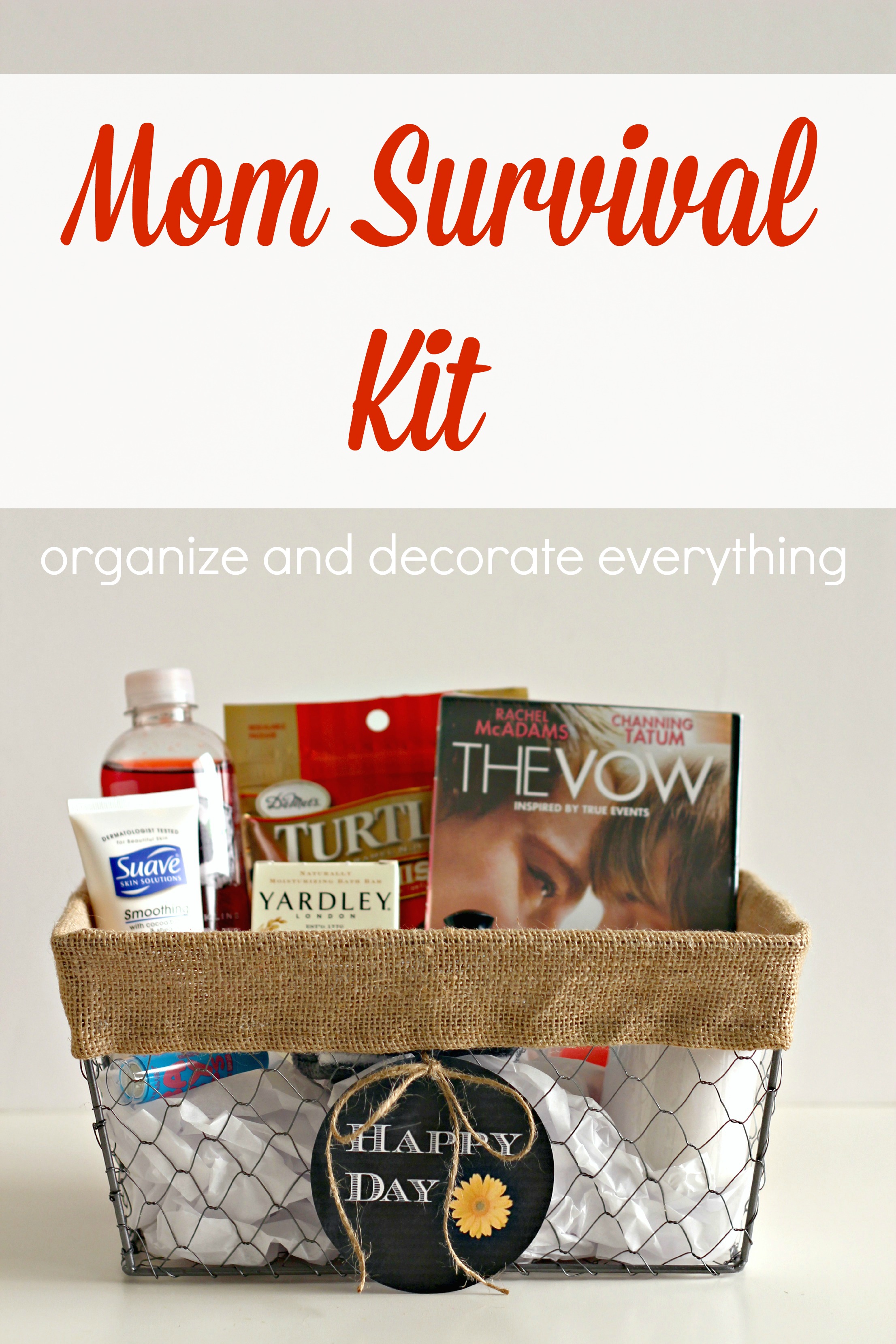 Mom's do so much and seldom seem to take the time they need to relax and energize. I went to the local convenience store to pick out a few things to make a basket to give to a mom I knew would need it. The best part is that I was able to put together this whole survival basket, including the basket, for only $25.
Items I included in the basket:
movie
treat
beverage
lotion
nail polish
candle
chapstick
ear plugs
oatmeal bath
infused socks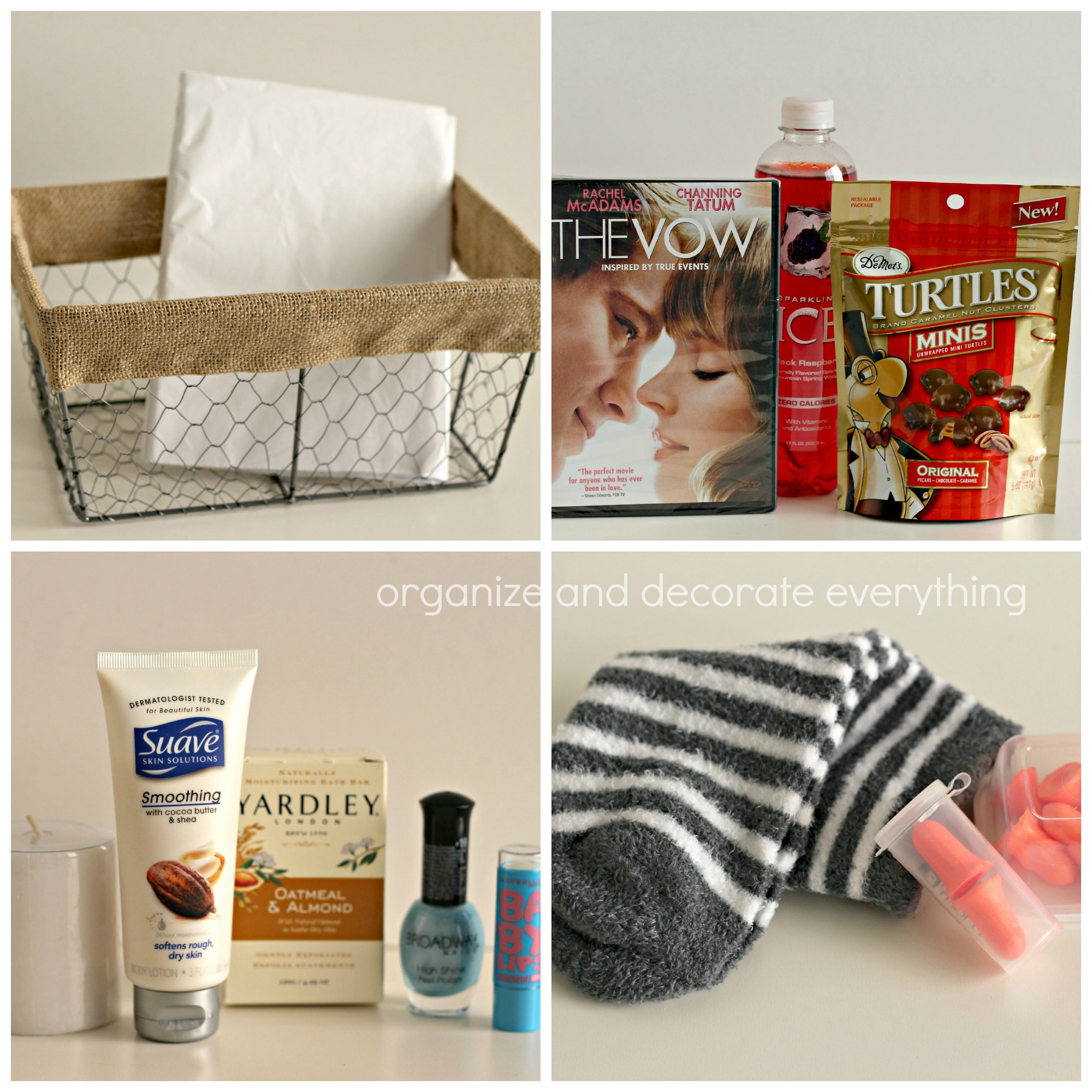 You could use any type of container you like but I chose this awesome wire basket with burlap trim. I would totally use this basket for storage later. I love it! Once you have the container decide what items you want to include. Think of the person and their special interests and favorite treats or how they like to be pampered.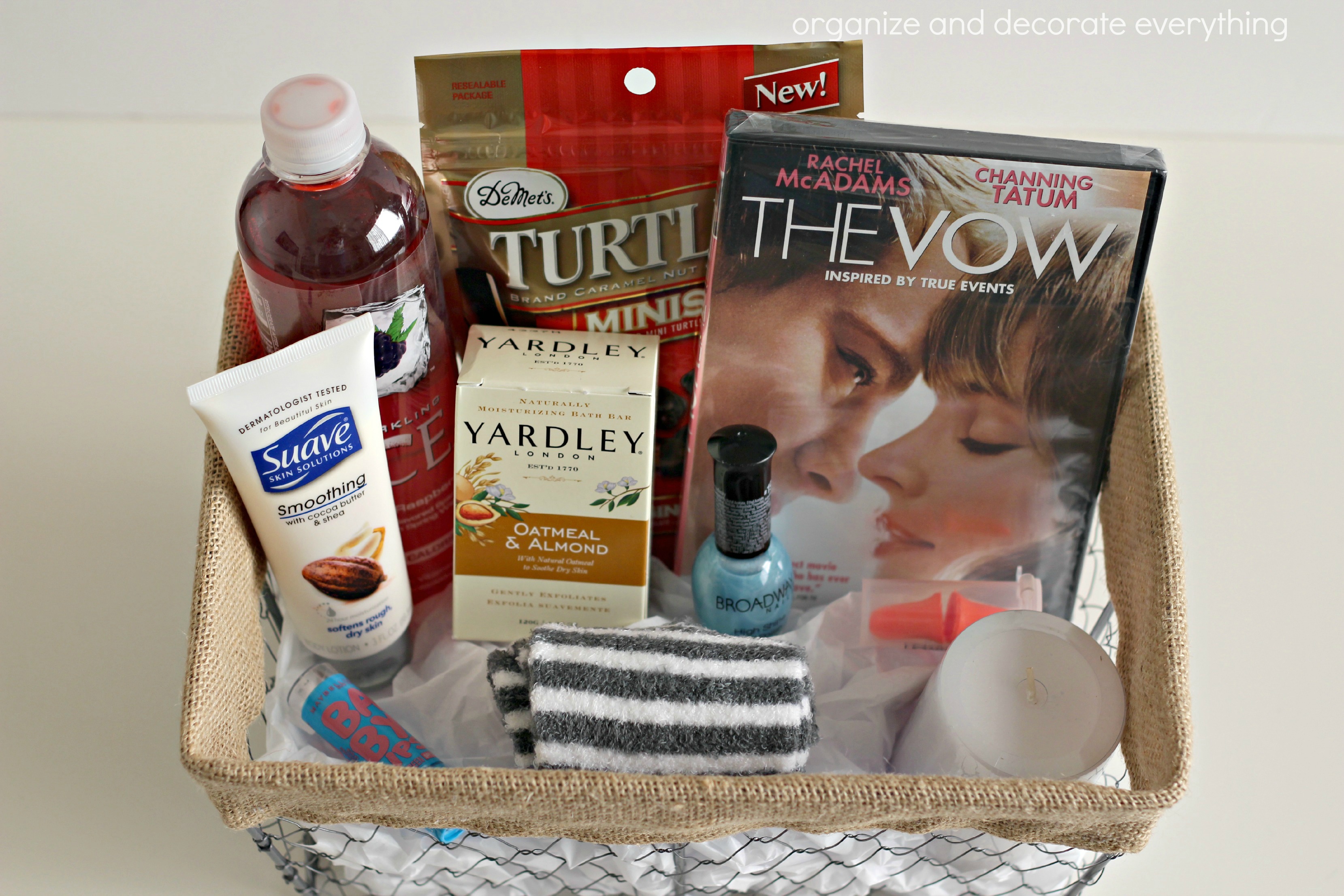 I crumpled up the tissue paper to fill the basket a bit. Start by placing the larger items in the back then filling the basket with the rest of the gifts. You could use shredded paper too or even find a pretty scarf as an added gift.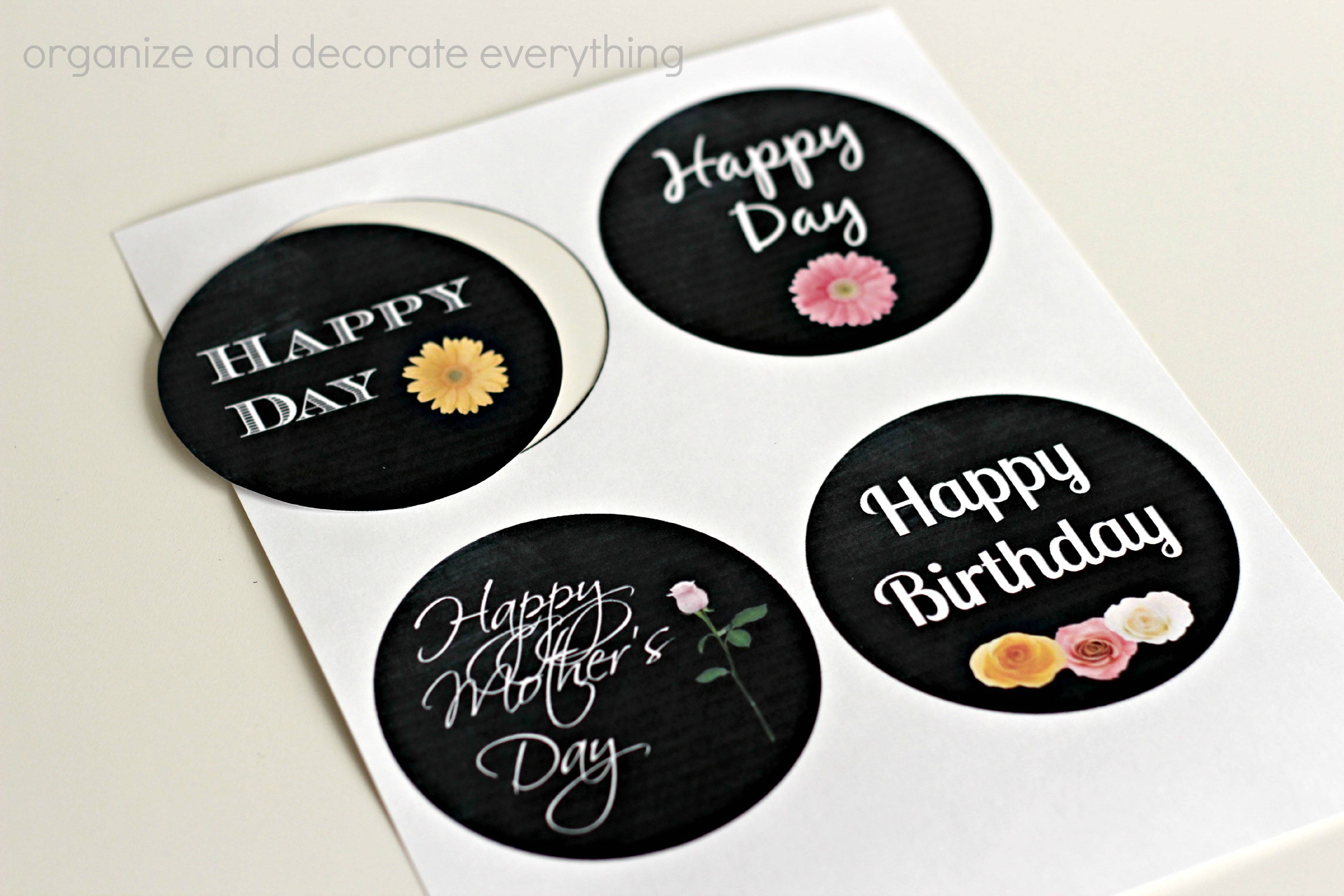 I love how it turned out but I wanted to add something to make it even more special, so I made some gifts tags to add to the front of the survival basket. There are 4 to choose from with 3 different sayings. If you'd like to print the tags just click on the title below the printable.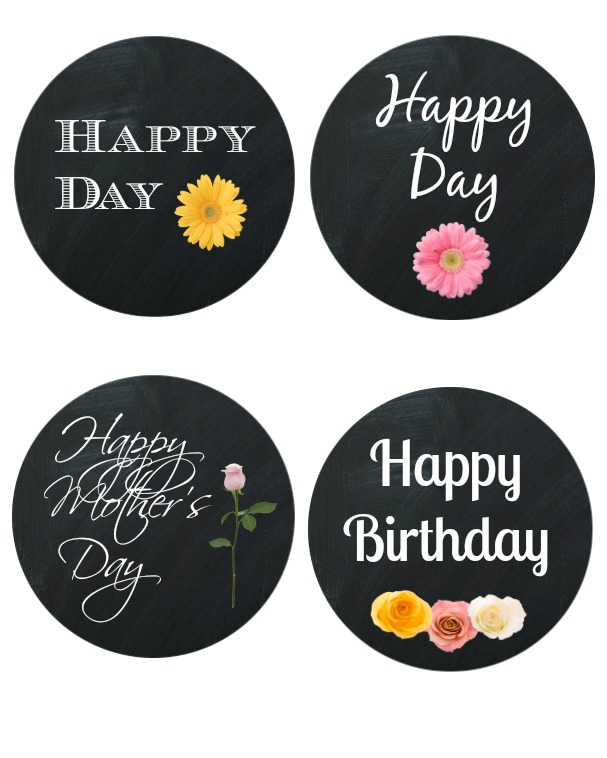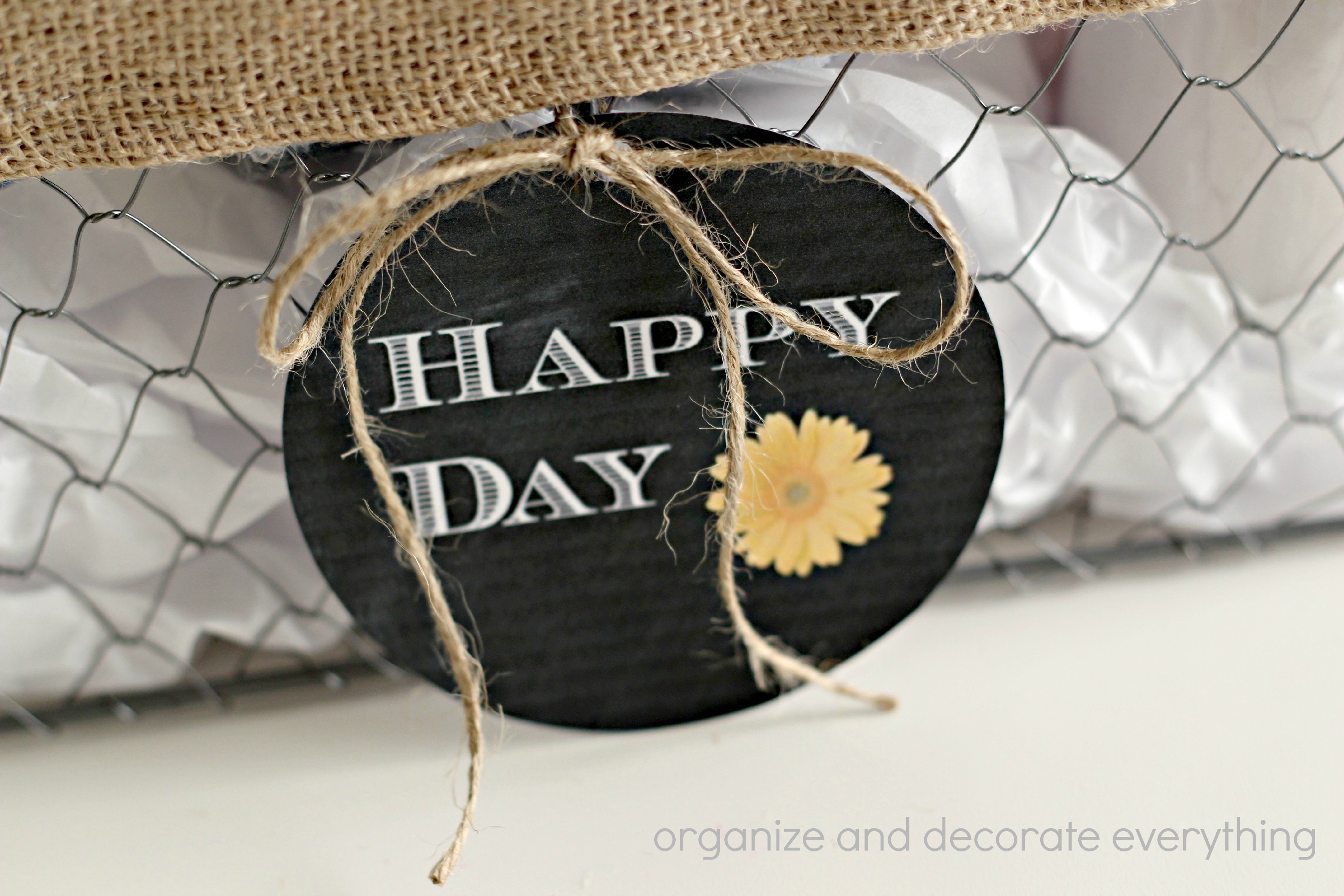 You can choose from Happy Day, because mom might just be in survival mode and need a little pick me up, Happy Birthday, or Happy Mother's Day. Just cut out the tag, punch a hole in the top, and tie it on the basket or container.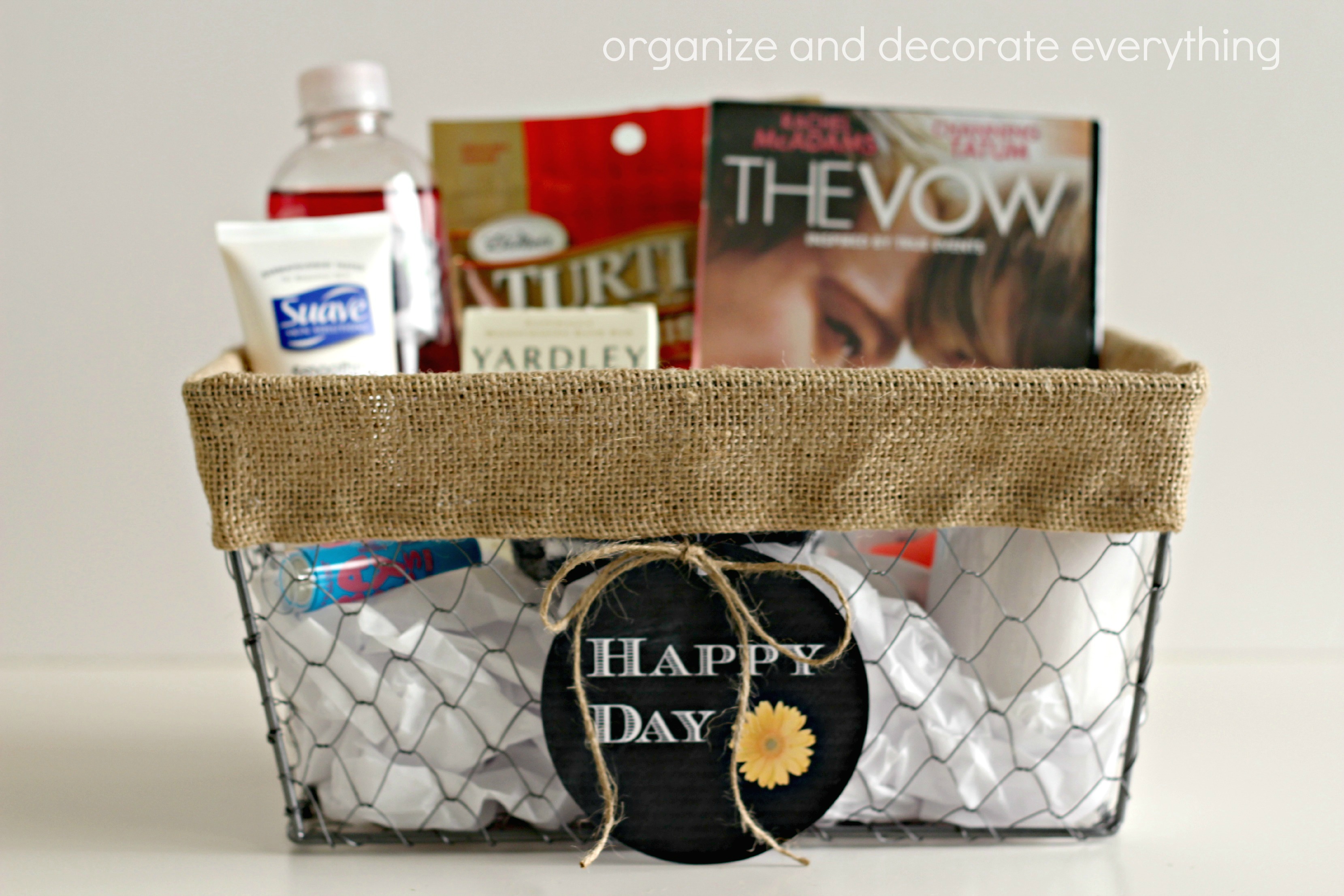 I know I've had plenty of days when I would love to receive one of these survival kits and I'm sure you have friends that could use a little pick me up. Heck, if you don't get one go buy everything for yourself. You deserve it!!!
Pin it for Later: