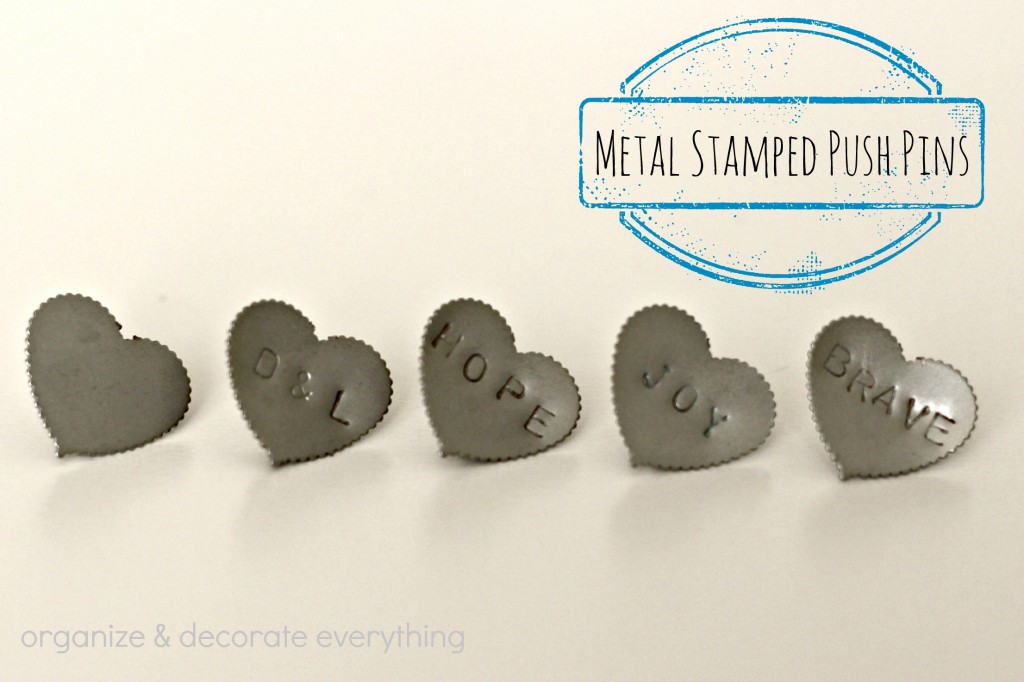 I'm a visual person. I need daily reminders of things I'm striving to be better at, small little things throughout the house help me. My One Little Word for 2014 is Brave, my word for 2013 was Enjoy, and my word for 2012 was Hope. These are things I'm still working on everyday so I decided to make metal stamped push pins for the cork board over my desk so I can see them daily. The D&L is a reminder that I need to always be working on the most important relationship I have.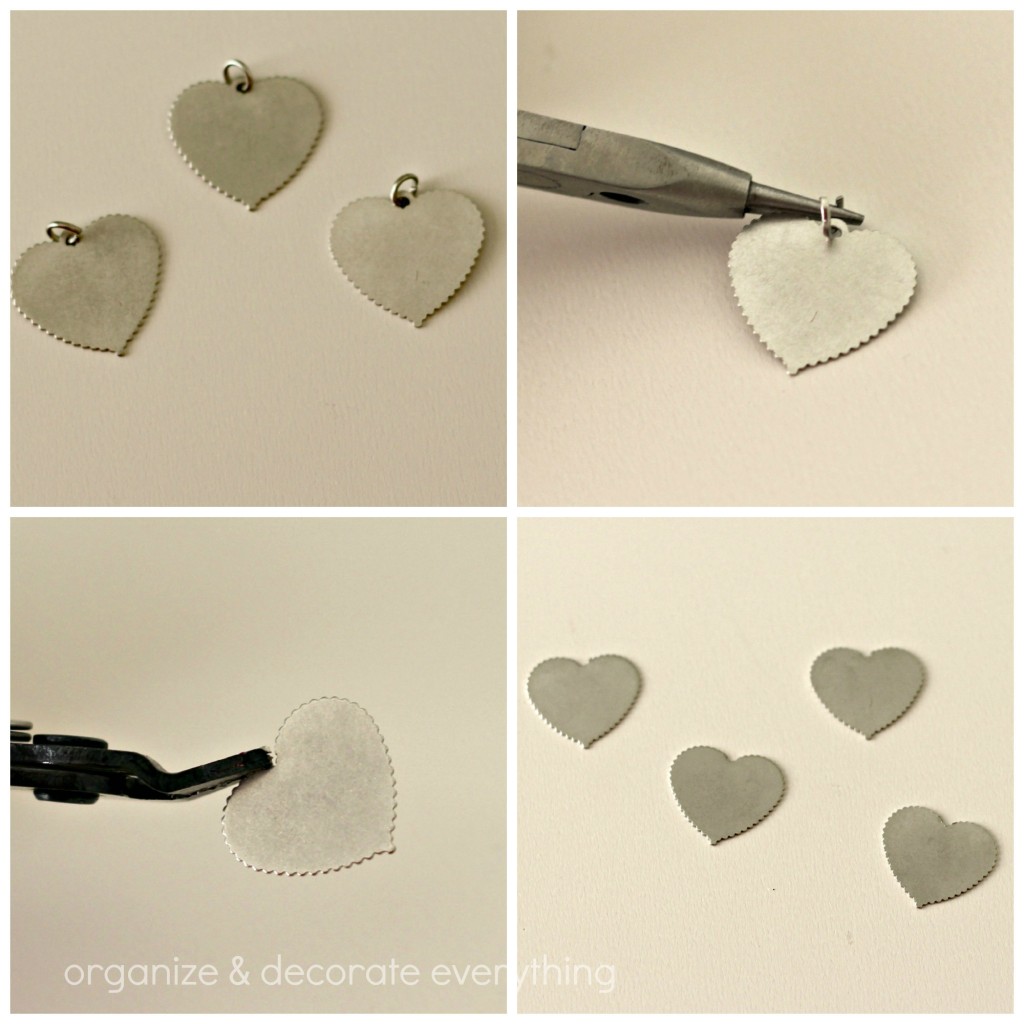 I'm also always trying to use up my craft stash. I like being able to create without having to run to the store to purchase new things. I started with these heart charms, I believe they were in the scrapbook section. I took off the jump ring, then used wire cutters to cut the loop off the top of the heart.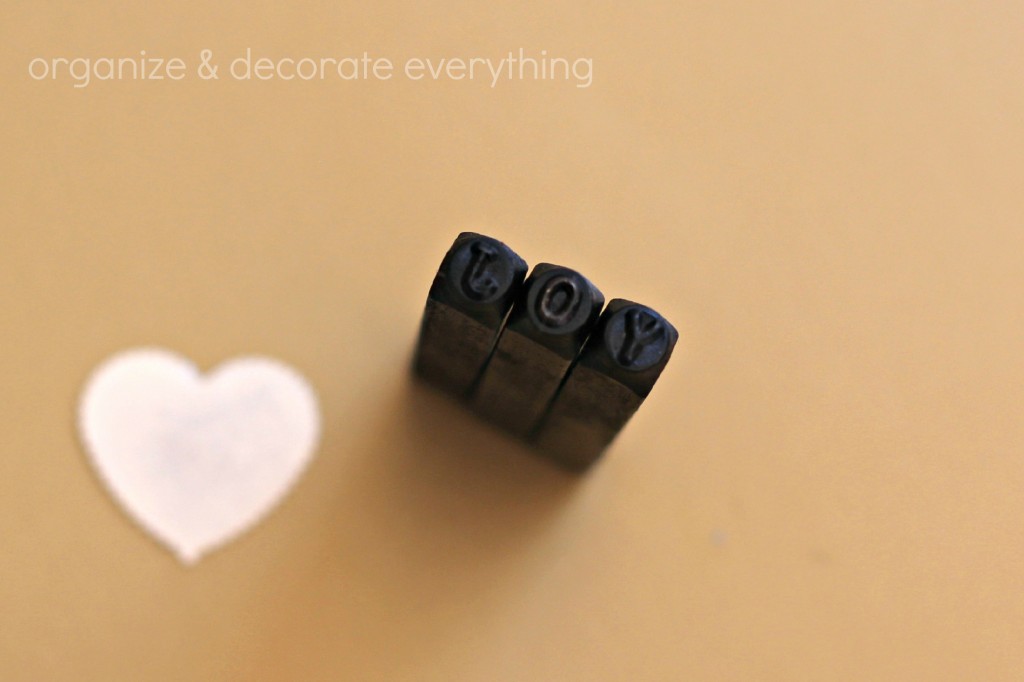 I bought the metal stamp set at Harbor Freight a few years ago. I believe the set was around $7.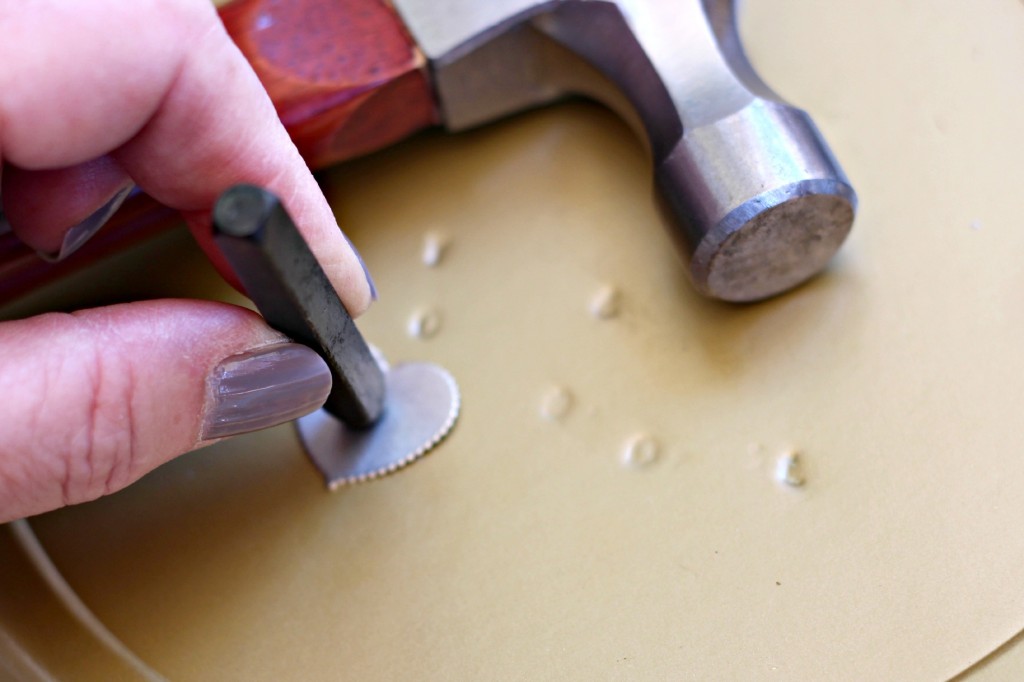 You need to stamp on a hard surface, like cement, but I didn't want to scratch the hearts so I placed them on a paper plate. When I'm stamping a word I start with the middle letter and work my way out to make sure the word is centered. These hearts aren't very think so I hit the stamp with the hammer 2-3 times. You will need to vary how many times you strike the stamp depending on the hardness of the metal.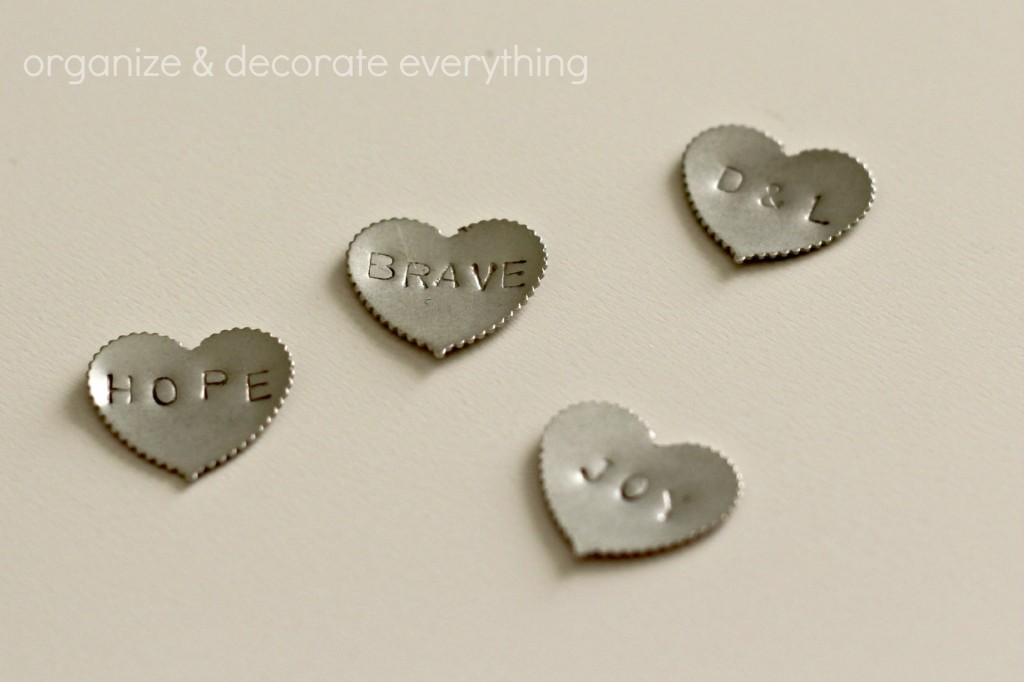 I love them! I also love the scalloped edges of the hearts. Make sure to check that the letter is going the right direction before you stamp.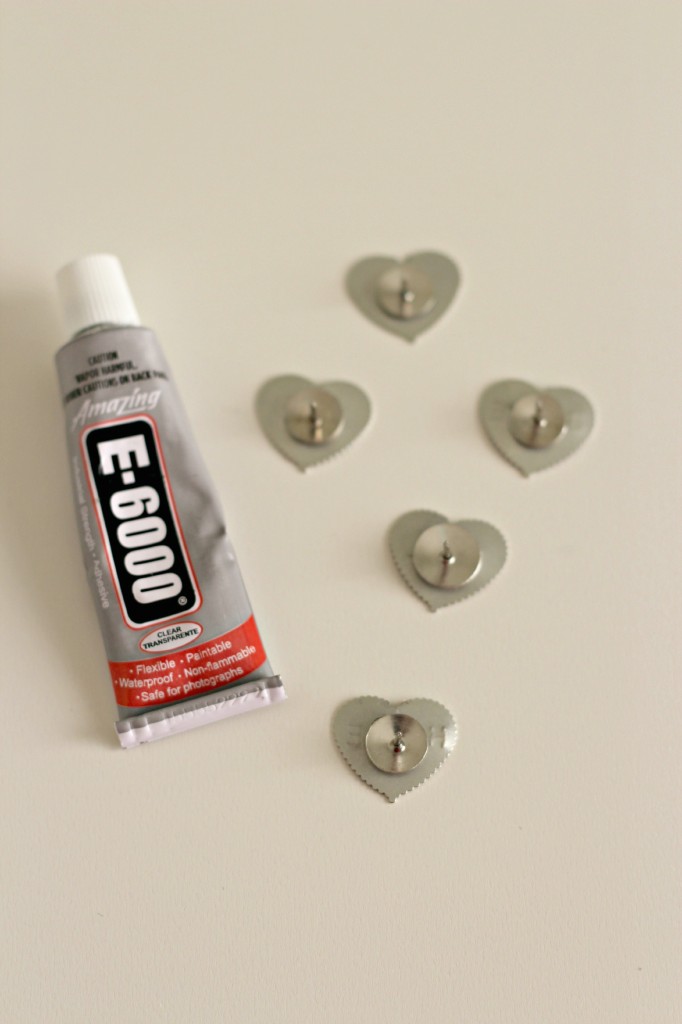 I used E6000 to glue the tacks to the back of the hearts. E6000 is my go-to glue.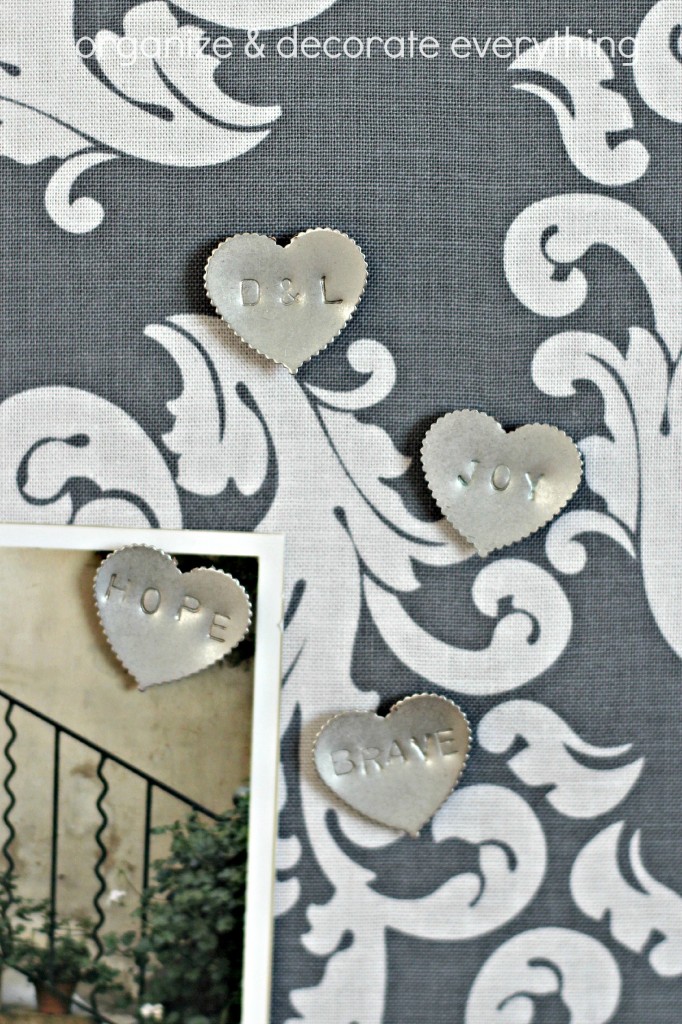 I added them to the new fabric covered cork board above my desk.
Have you tried metal stamps? What would you make first?