What do you think of when you think of Summer? I think of family time, road trips, travel. So I decided it was time to make something using maps.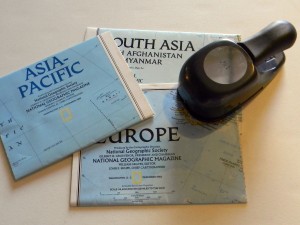 I bought these maps for .50 cents each at a thrift store about a year ago. I was holding onto them until I though of something fun to make. I used a 1 3/4″ punch for the circles because that's what I had on hand, but any size will work.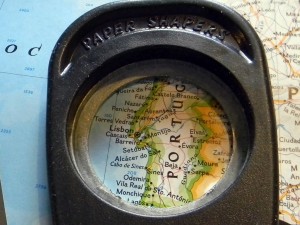 I punched 100 circles.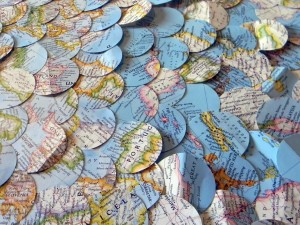 And used string and a glue stick to put them all together.
I glued 2 map circles together with the string running through the middle. I let a little bit of string show between the circles.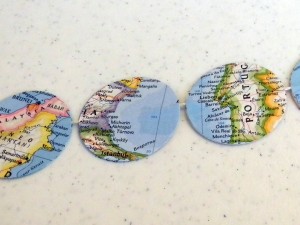 The whole garland took about an hour to make while I watched TV. I used different parts of the maps to vary the colors. I love the blue so I used a lot of the water.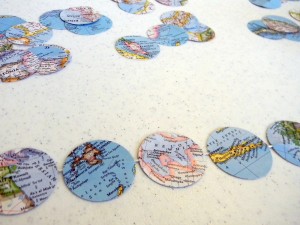 Then I hung it on the mantel.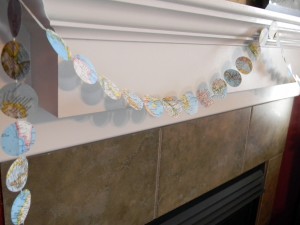 When I redo the mantel for Summer I have an idea for another way to display it.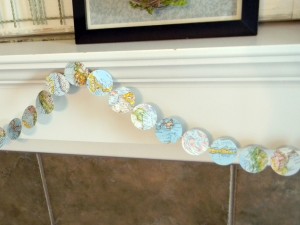 But for now it will remain here. Do you like maps? How do you decorate with them?