The kids have been on Spring Break and now they're Off Track for a couple more weeks. We've been trying to do things to keep busy. The weather hasn't been cooperating, so today we made pin wheels.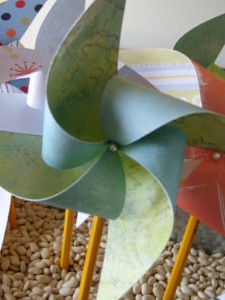 We gathered the supplies we needed, then got busy creating.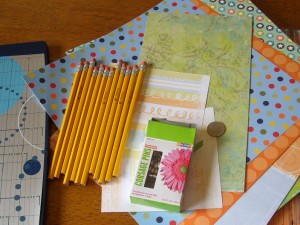 You can cut the paper any size you like as long as it's square. We cut ours 6 x 6.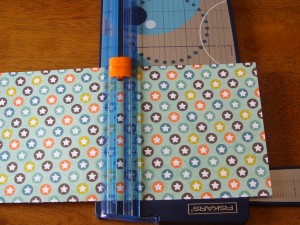 Use a ruler and draw two lines from corner to corner.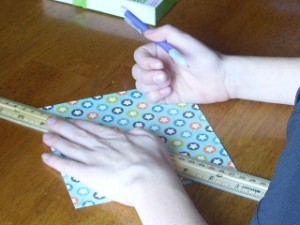 Like this, then trace around a quarter for the center of the pinwheel.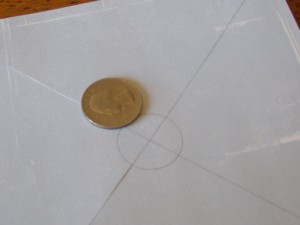 Ammon's showing you how.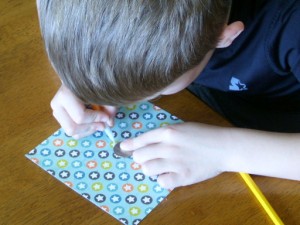 Cut all 4 lines to the circle. Don't cross the circle. Erase the lines, because if you cut like my 6 year old they might show when you put the pin wheel together.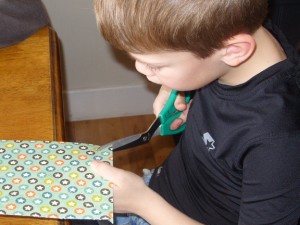 Use a floral pin to make the pin wheel. Start at one of the points of a triangle and push the pin through the paper.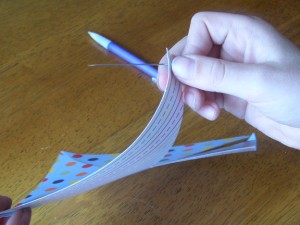 Take the second triangle and push the pin through in the same place going in the same direction.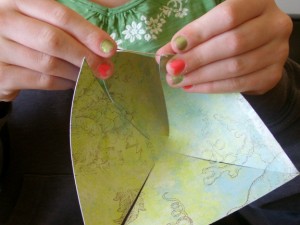 And then the third.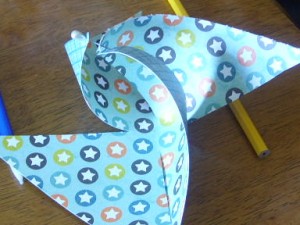 And forth. Then push the pin through the center to form the pin wheel. As you can see, it's much more appealing if you use 2 sided paper.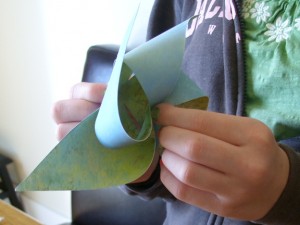 Push the pin through the pencil eraser.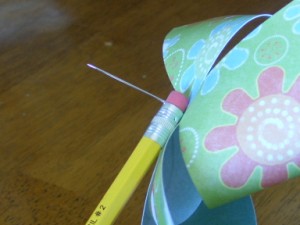 Then bend it down so the pin doesn't stick the kids.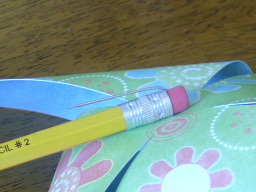 Ta-Da! Ammon's pin wheels.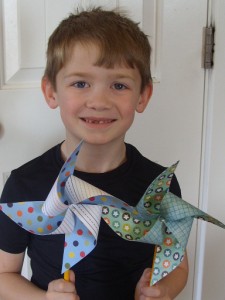 Zach's pin wheels.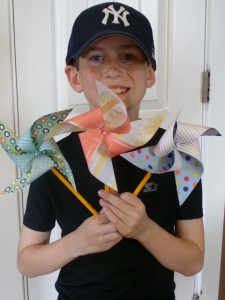 Emilee's pin wheels.
We decided to use them as a centerpiece for a while. Pretty cute, huh?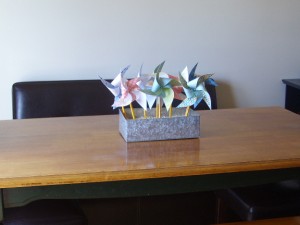 I found this galvanized metal box downstairs. It had a lid on it, so I just sat it aside and used the bottom. I filled the box with dried white beans to hold the pin wheels up.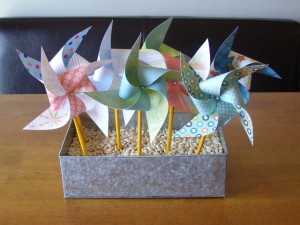 Didn't the kids do a great job? Okay, we are so ready for nice weather to come our way. At least the pin wheels brighten the table.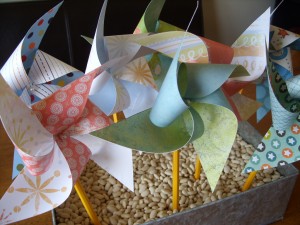 These were really fun and easy to make with the kids. Do you think your kids would like to make some too?