This shop is part of a social shopper marketing insight campaign with Pollinate Media Group® and Staples, but all opinions are my own. #pmedia #StaplesBTS http://my-disclosur.es/OBsstV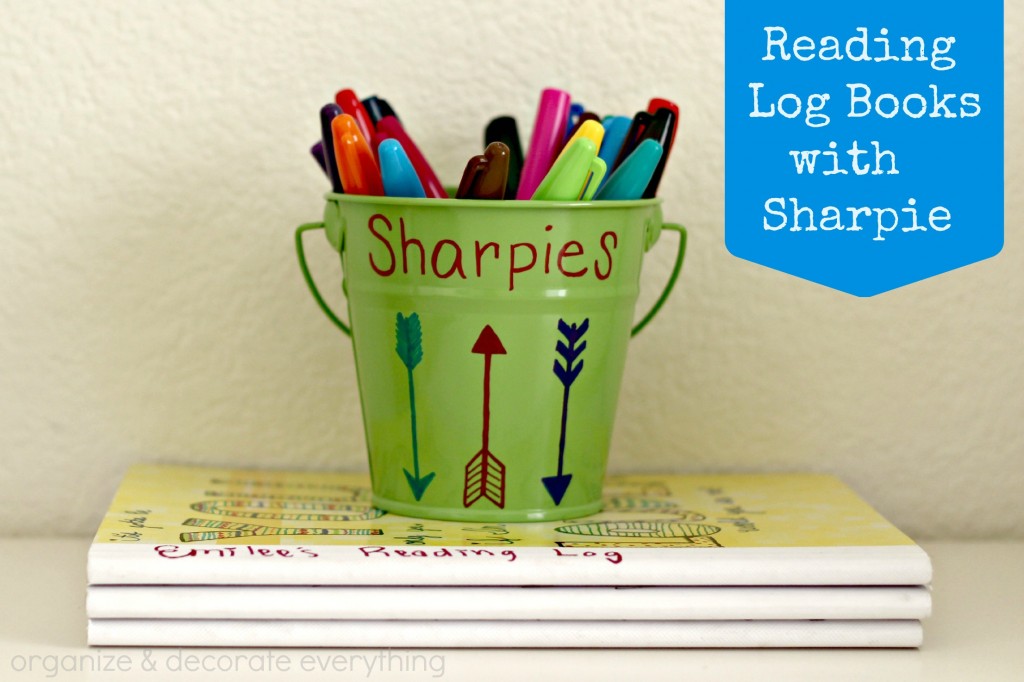 I'm always looking for ways to help my kids stay on track and accomplish their goals. The beginning of the school year is the perfect time to try new things for the new year. The kids all have reading time each day and have book reports that have to be given throughout the year, so we decided to try Reading Log Books to help them keep track of all their reading this year.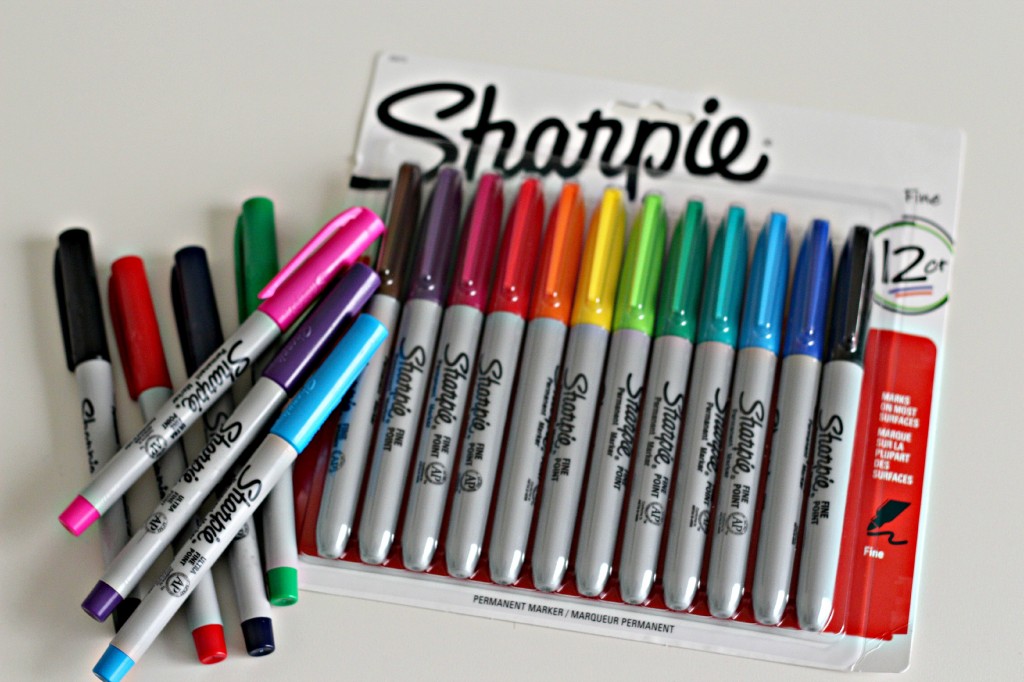 Since my kids are always borrowing my Sharpie products I bought them some of their own. My favorite are the Sharpie Fine and Ultra Fine and I love the amazing color selection. Staples has all Sharpie Fine and Ultra Fine markers and highlighters on sale starting August 10th, while supplies last. I think things always work better for kids if they have a hand in making and creating it so they made their own Reading Log Books using a composition book and Sharpie products.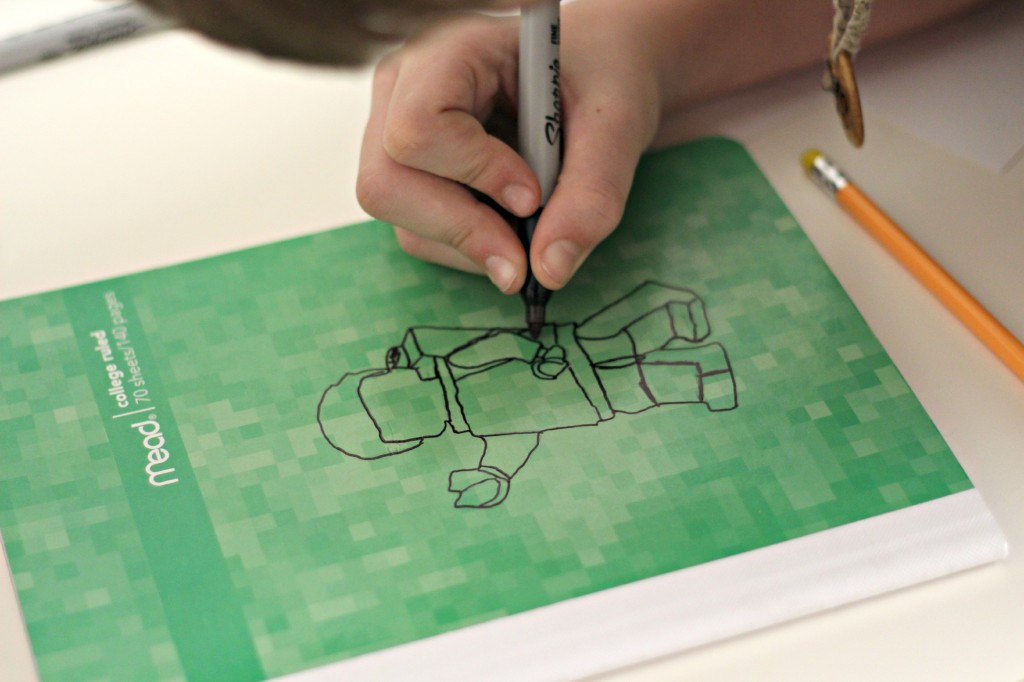 I love watching their creativity. They were able to show their personalities and likes through their reading log book covers.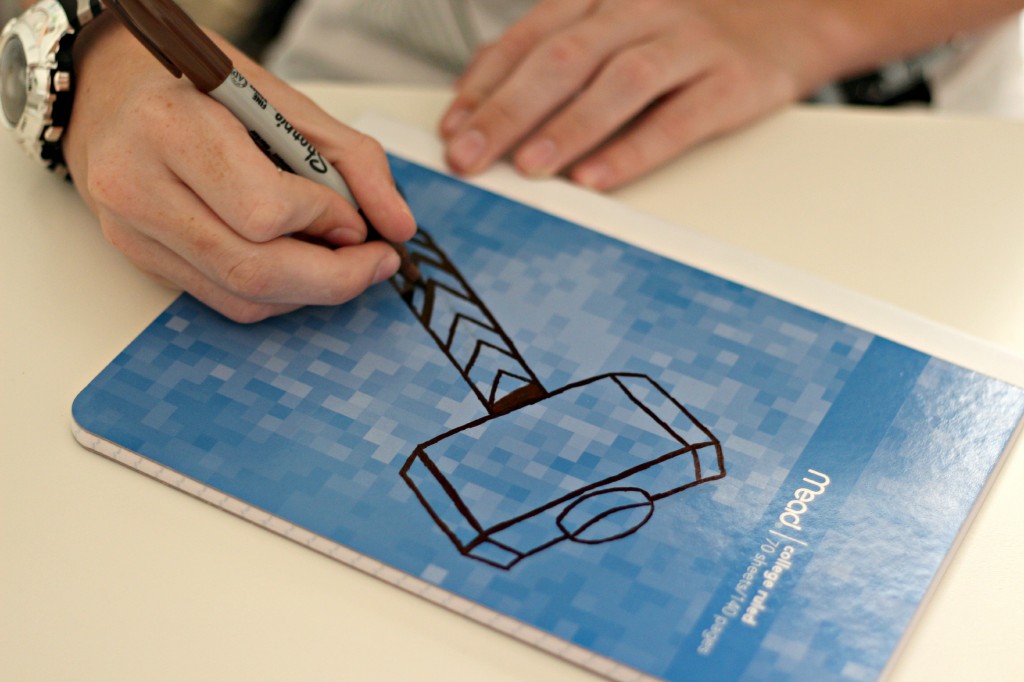 Sharpie fine tip markers were perfect to illustrate the covers. The colors are still bright and clear even on the colored book covers.
And one of them was even determined to use every color in the package. I love the vibrant colors!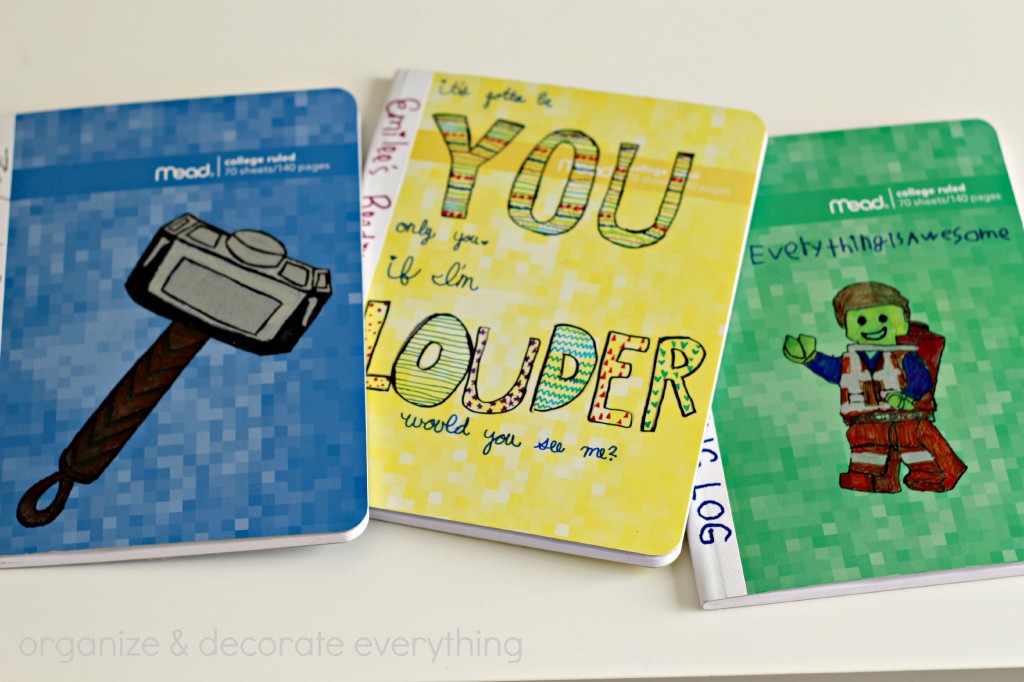 I love that the kids all created some thing they love and that they're proud of. Now it's time to start logging their reading.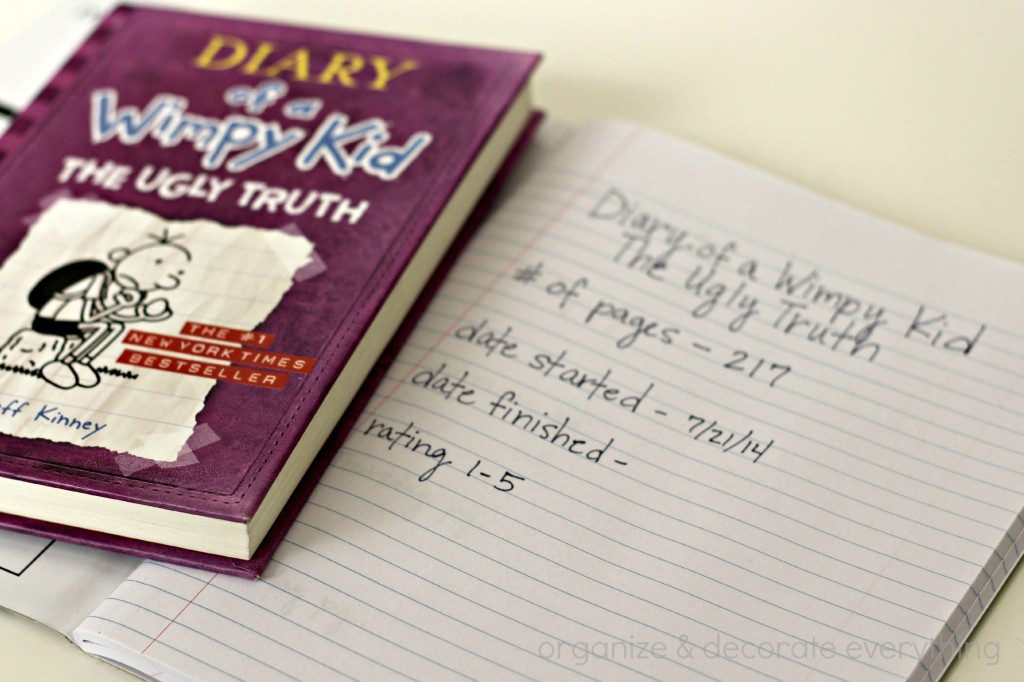 The first page of the reading log is filled out like the one above. Title of book, # of pages, date started, date finished, and rating. The other kids filled theirs out but I made Ammon's so he would know how to fill out the next one, once he finishes the book he's reading now.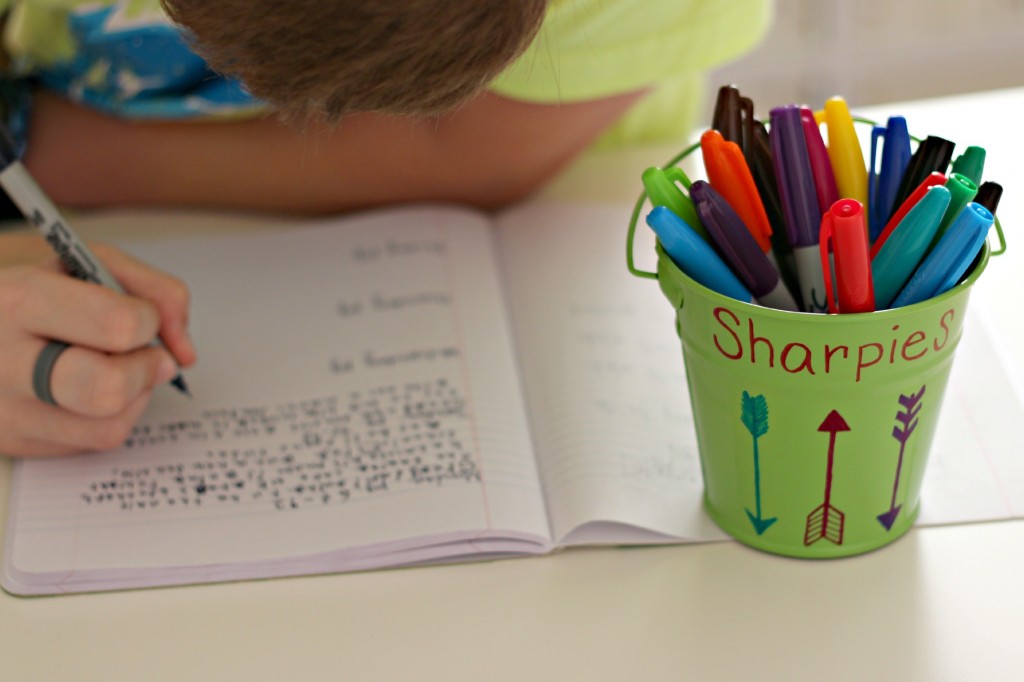 The Sharpie Ultra Fine are perfect for documenting their reading. Each time the kids read they write the page numbers and a sentence or 2 about what they read. Each page can hold a weeks worth of reading.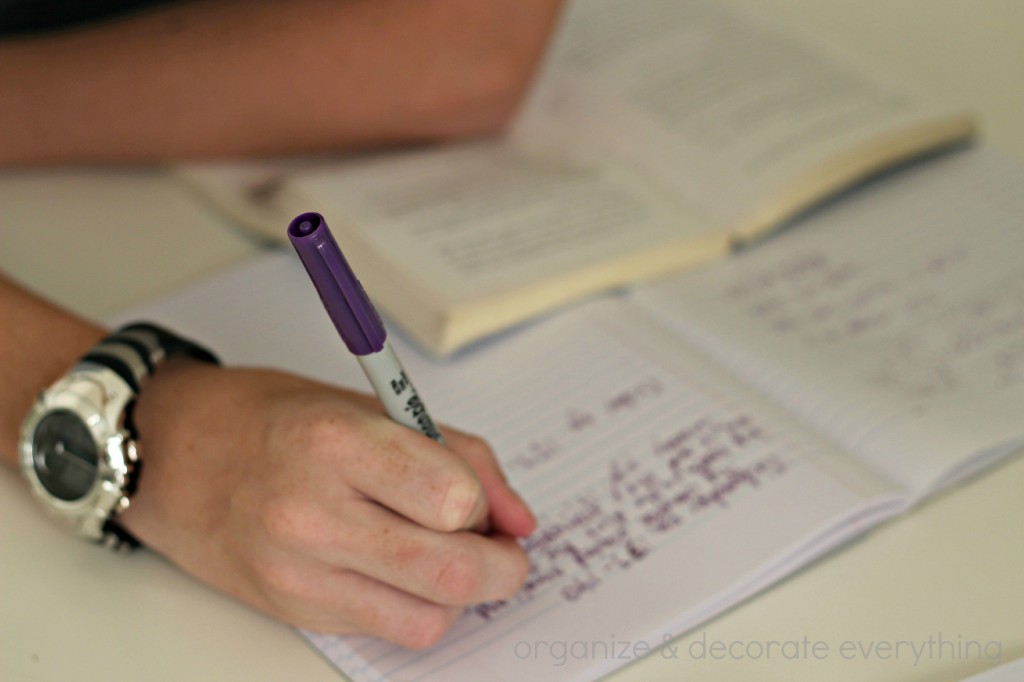 Once they are finished with the book they are reading there is still plenty of room in the reading log to add more books. This makes it so much easier for them to write a book report or give a presentation when the time comes.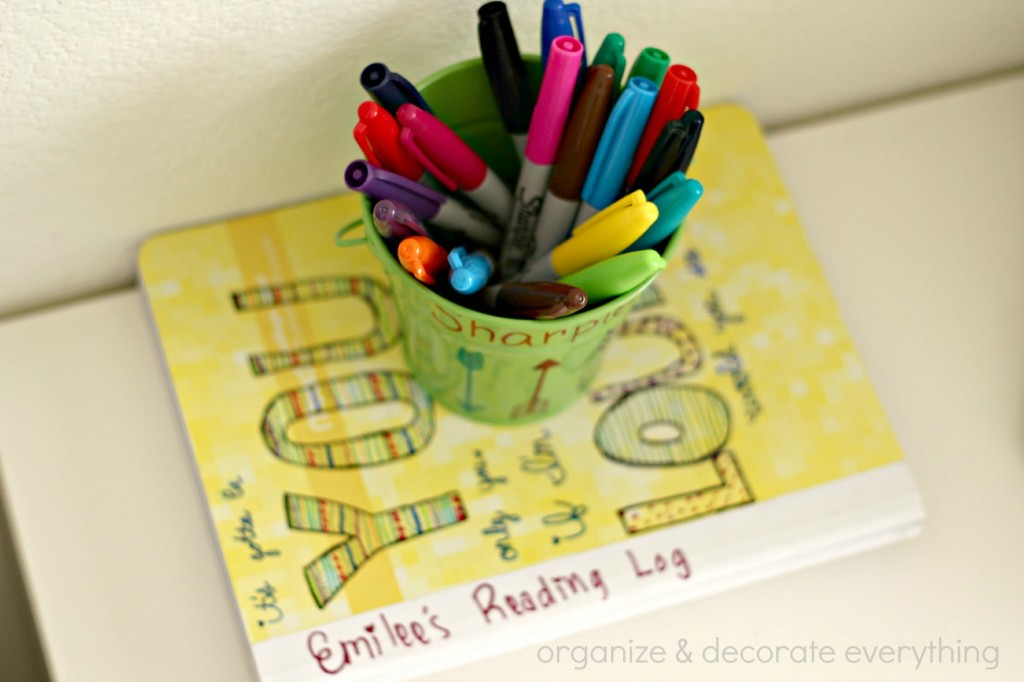 It's always a challenge at the beginning of the school year to find a place for all the kids school supplies. We live in a much smaller home now so I will be working on where to store everything. The reading log books are on my craft room table right now, since the kids like to gather in there anyway. I made the Sharpie bucket to hold all their markers close to their Reading Logs. The kids are happy to have their own markers and so am I.
Don't forget starting August 10th Staples will have all Sharpie fine and Ultra Fine markers and highlighters on sale, while supplies last. Stock up for school and office.