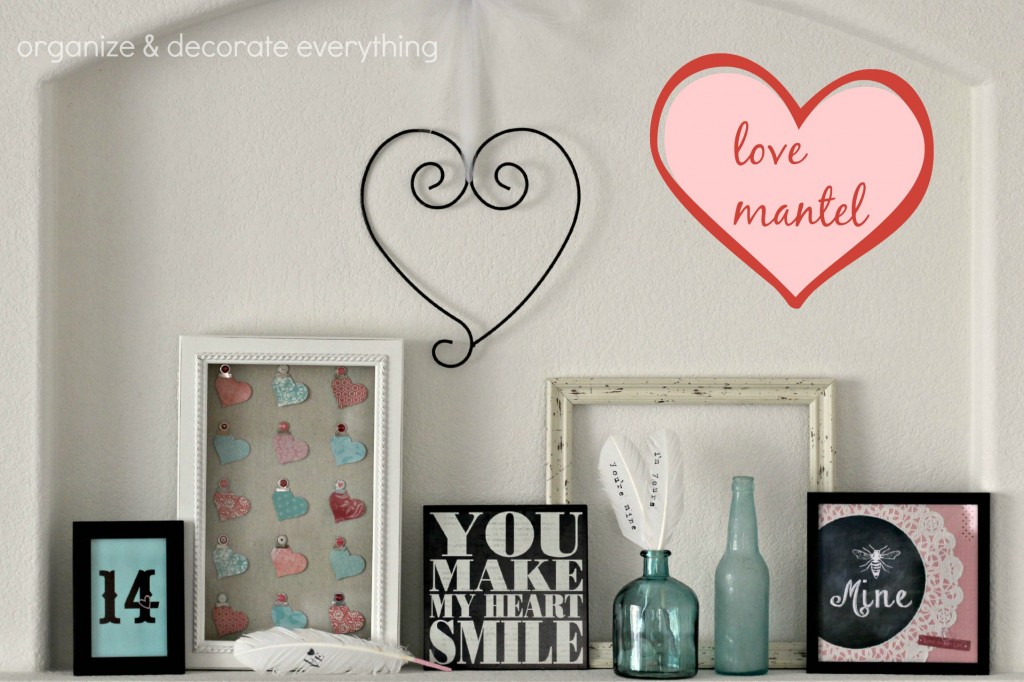 Here's my last minute Love Mantel. Like I said in the last post I just wasn't feeling the love this year. Not that there was anything particularly wrong, I think I was just tired and had too many other things going on. It just hit me yesterday that I really did want to decorate for Valentine's Day so I pulled out the box of decorations and crafted a few things to bring the mantel together.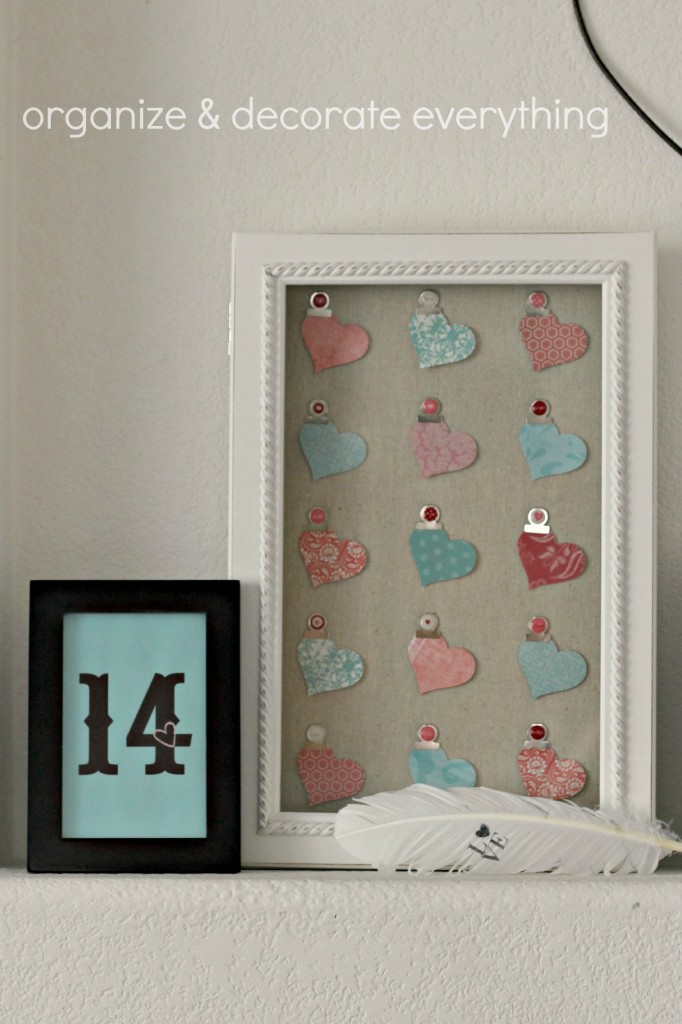 I shared my Hearts Specimen Art on The Cards We Drew earlier this week. You can see the tutorial there. I might be doing a lot more of these for different holidays. I really like the impact and how easy it is to create.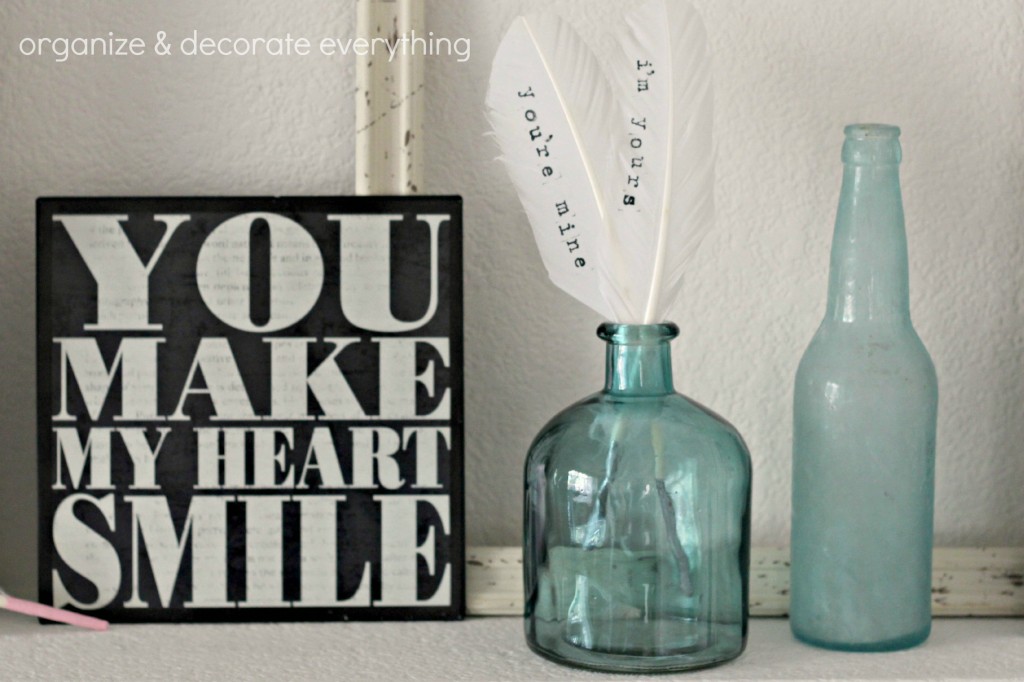 I made the Stamped Feathers last year and still love them. I love the saying on this sign. I bought it last year for only $2.
I also made the Bee Mine sign last year. It was a fun project to work on. If you go to the link you can check out more ideas using the same printable.
I didn't think my kids really cared that I hadn't decorated for Valentine's Day but when they came home from school yesterday they were really excited to see the house decorated. I guess I need to quit slacking.