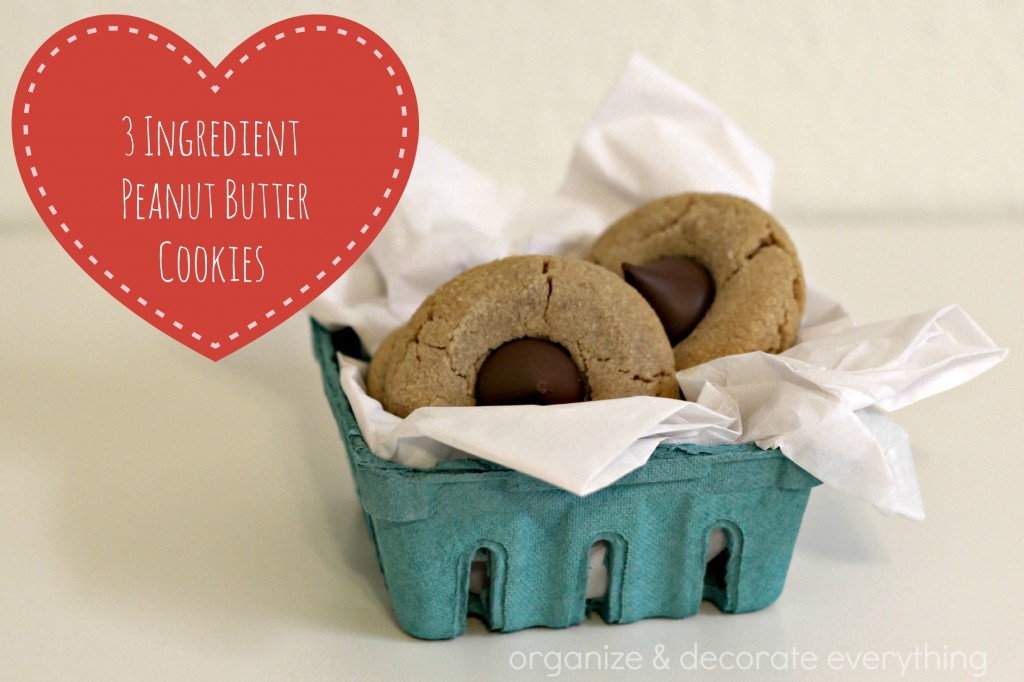 I have been making these cookies since I was in Jr. High. I would come home from school and try to get them baked before my brother and sister came home, probably because I wanted to sneak a couple without them knowing. Now my kids make them whenever they're craving delicious peanut butter cookies. They're super simple, soft, chewy, and naturally gluten free.
Ingredients:
1 cup peanut butter
1 cup sugar
1 egg
Whisk the egg, mix in sugar then add the peanut butter. Form into a ball and place on an ungreased cookie sheet. I like to bake them on a stone so they come out perfect on both sides. Press down using a fork or leave in a ball and place a hershey's kiss in the center once it's finished baking. Bake at 350 degrees for 8-10 minutes. Let cool a few minutes then transfer to a cooling rack. You can easily double or triple the recipe for more delicious cookies.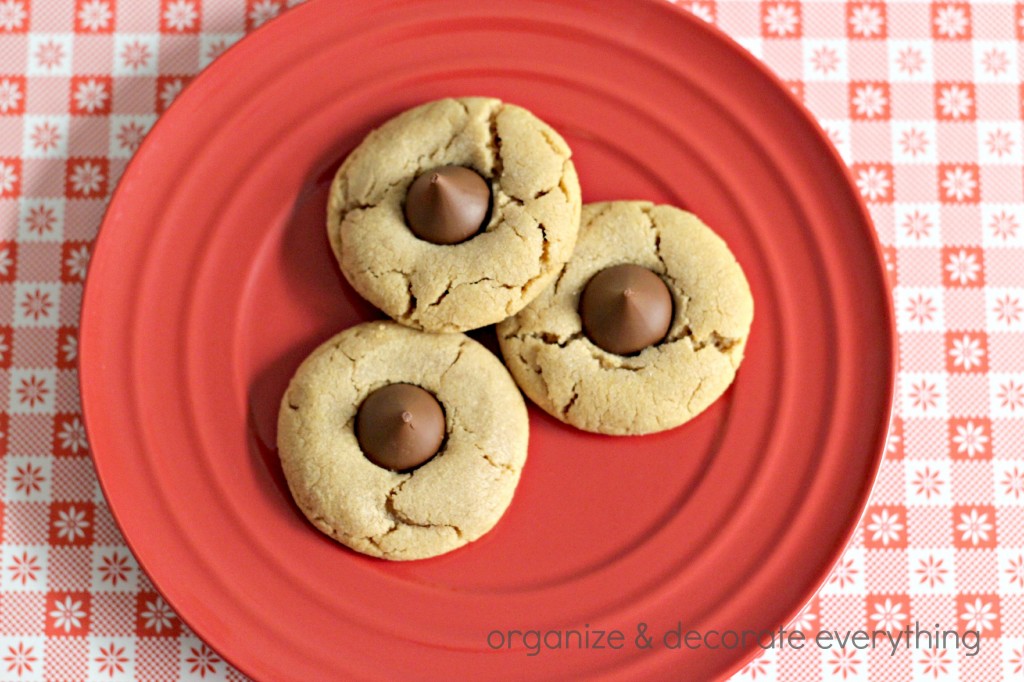 I was going to share these at Christmas but also thought they would make a perfect Valentine's Day treat. I mean with the kiss in the middle it seems like they were made for Valentine's day. You could even put a heart shaped chocolate candy in the center if you prefer. I guess I know what I'm making in 2 days.
Check Out These Related Posts