We spent a few days last week at my daughter's house in California. It was the perfect place to spend Spring Break. Even though it was full of fun and busy days we took some time to plan an Easter dinner and brunch. I decided to make 2 pies. One was a banana cream pie because it's everyone's favorite and I decided the other one needed to be gluten free so I could eat it. Since I love tart, I made a Lemon Meringue Pie. Don't worry I didn't get to eat the whole pie, everyone else loved it too.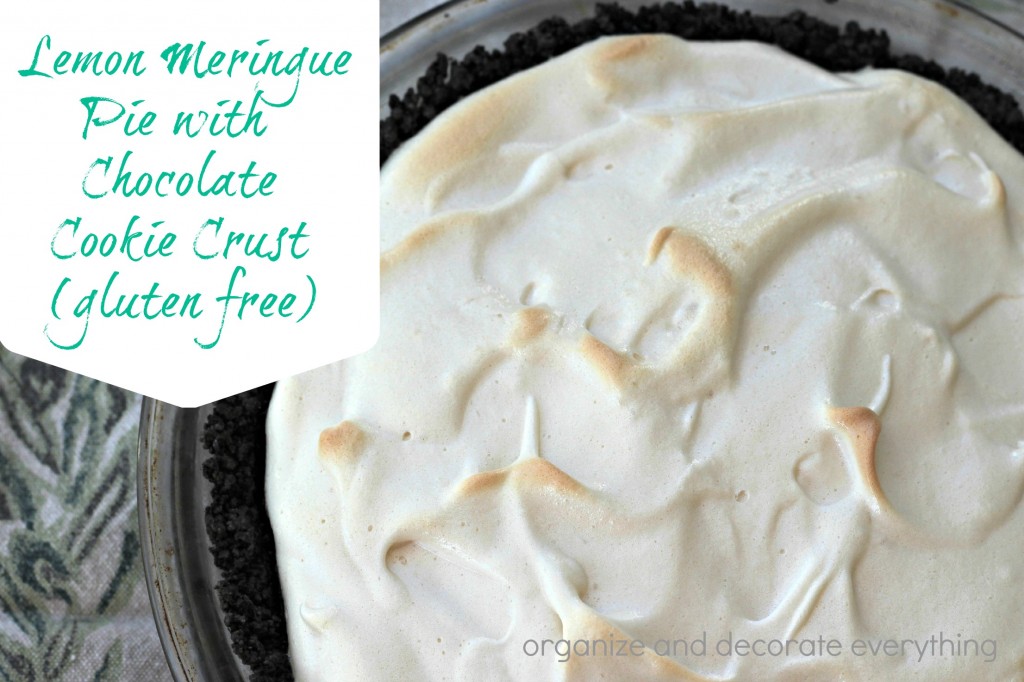 Let's start with the crust. I was planning on a gluten free graham cracker crust but after going to 2 stores and no sign of gluten free graham crackers I decided on a chocolate cookie crust. I didn't know the stores or area well, but Trader Joe's and Whole Foods usually carry gluten free graham crackers if you would rather use those.
Ingredients for Crust:
Package of gluten-free chocolate sandwich cookies
2 tablespoons butter
I don't have any fancy machines so I crush cookies the old fashioned way. Place them in a gallon size ziplock plastic bag and use a rolling pin the crush the cookies. I do a fun combination of rolling and pounding. Do whatever works for you to get them smashed. Place the crumbs in a bowl and mix in the melted butter. The butter and the cream filling will help hold the crust together. Spread mixture in a pie dish and bake for 7 minutes at 375 degrees.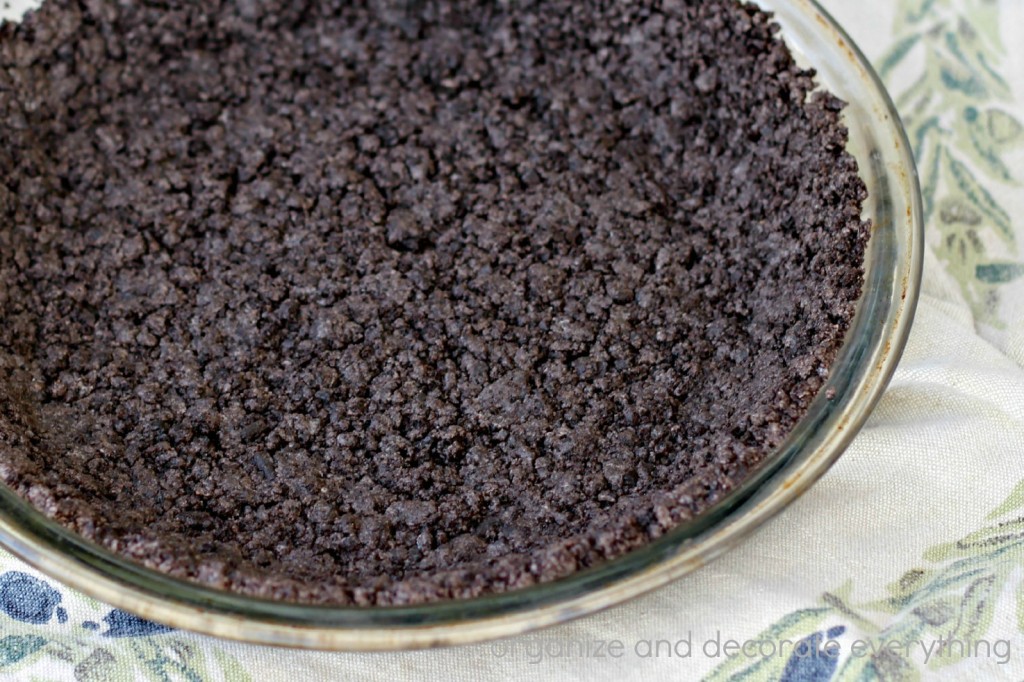 Ingredients for Filling:
1 can condensed milk
3 egg yolks (you'll use the whites for the meringue)
1/4 cup lemon juice
1 teaspoon lemon zest
Separate eggs and place whites in a small bowl. In medium bowl, mix condensed milk, egg yolks, lemon juice, and zest until well blended and thickened (2-3 minutes). Pour lemon mixture into cooled pie shell.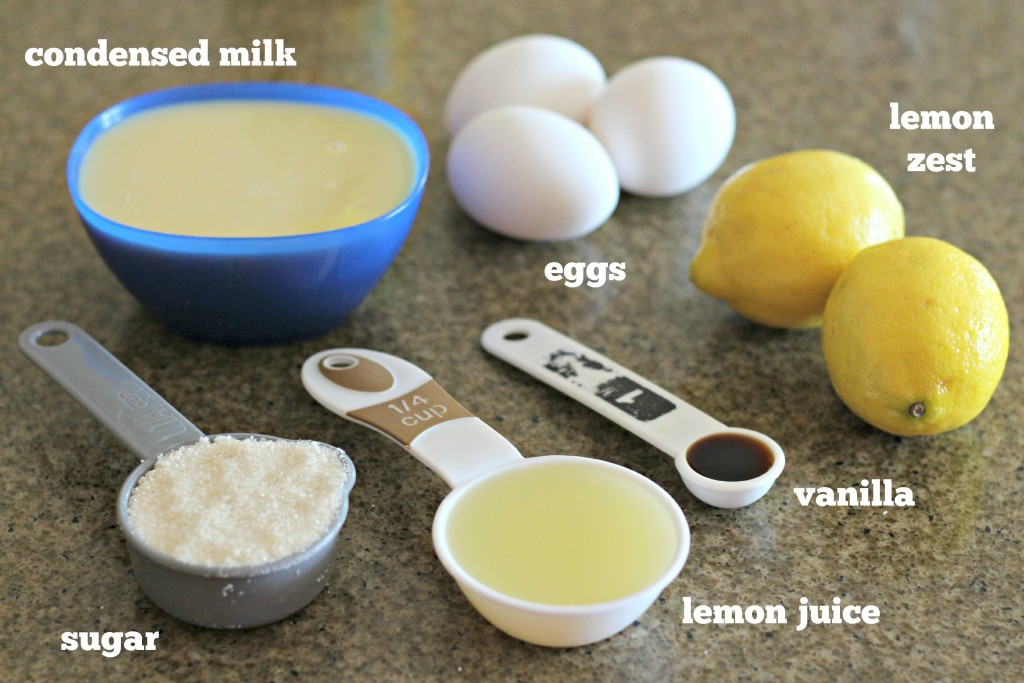 Ingredients for Meringue:
3 egg whites
1/4 cup sugar
1 teaspoon vanilla
With mixer, beat egg whites until they form soft peaks. Add sugar and vanilla and beat until shiny stiff peaks form. Spread meringue over pie filling with spatula pressing lightly and lifting to make peaks. I'm not really good at making peaks but I keep trying. Place in 375 degree oven and bake until peaks are golden brown. Cool in refrigerator for at least 30 minutes.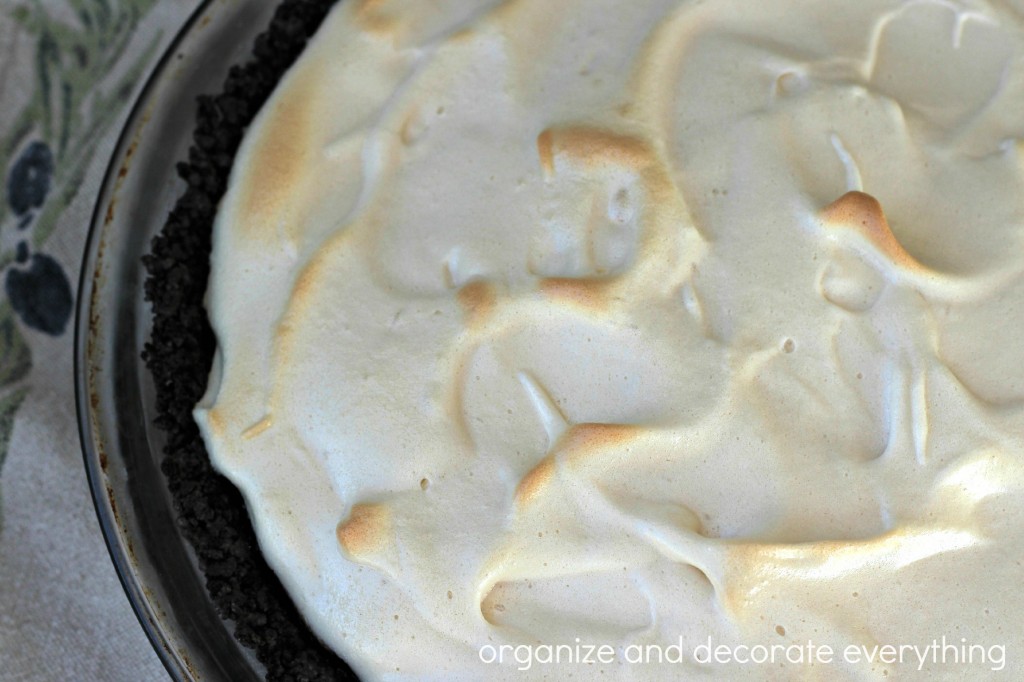 The lemon tastes pretty great with the chocolate crust. Now I want another piece. Too bad it's all gone. This pie is perfect for Spring and Summer and it's so easy to make.