It never fails that I get all ready for the night and hop into bed then realize I still have my rings and earrings on. Sometimes I even still have a bobby pin or two in my hair. I'm too cozy in bed to get back out but I hate just sitting things on my bedside table for fear they might fall off. It seems like I'm always making things out of necessity, but I guess that isn't a bad thing. I kinda like whimsical things too, so this Giraffe Ring Dish is a pretty perfect solution.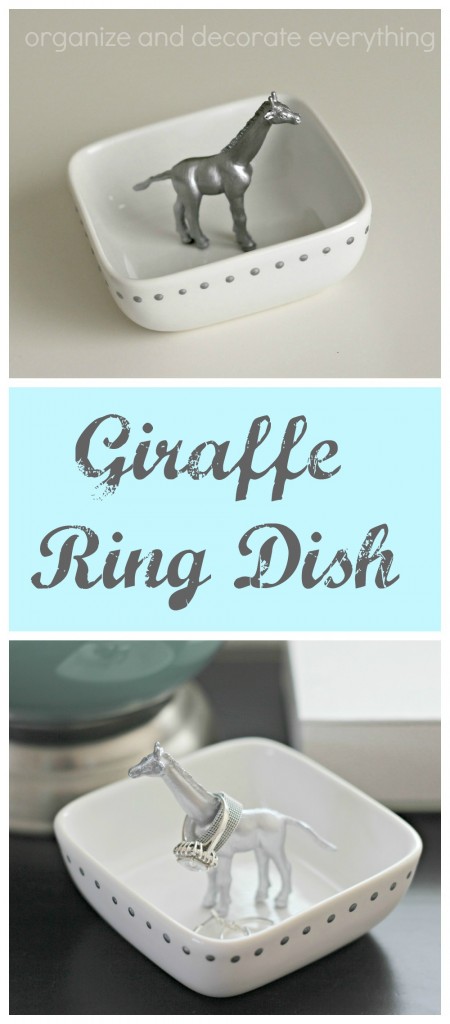 What You Need:
Small ceramic dish (this one is from Target)
Small plastic animal
Paint brush
Silver metallic paint (or paint of your choice)
E6000 glue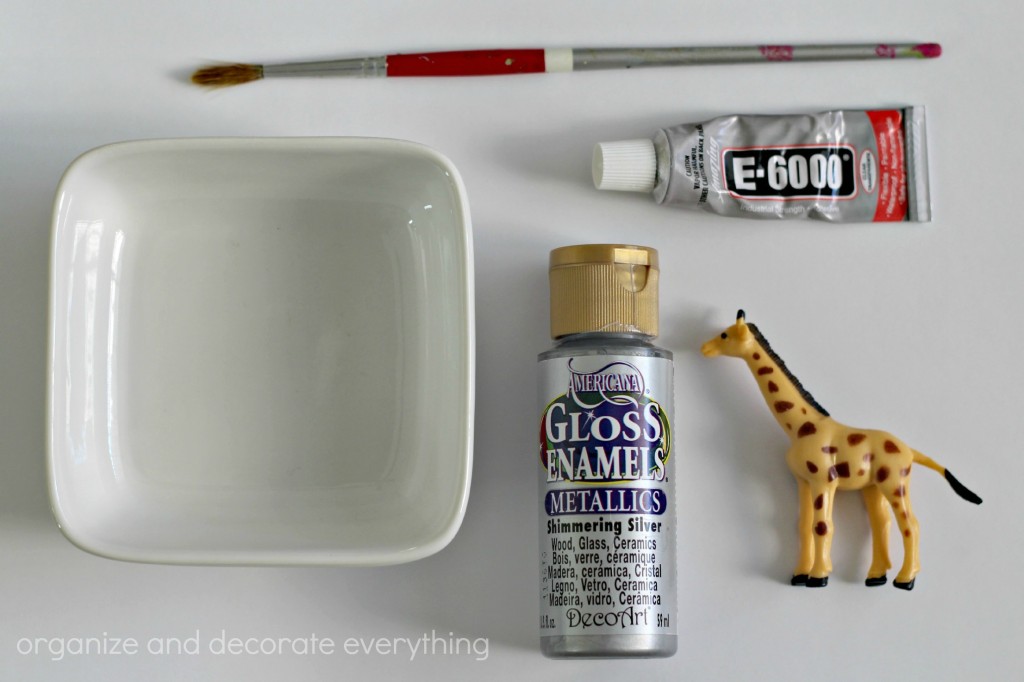 Paint the animal with 2 coats of paint for full coverage, waiting about 20 minutes between coats. Wait at least 30 minutes more for it to dry completely before handling.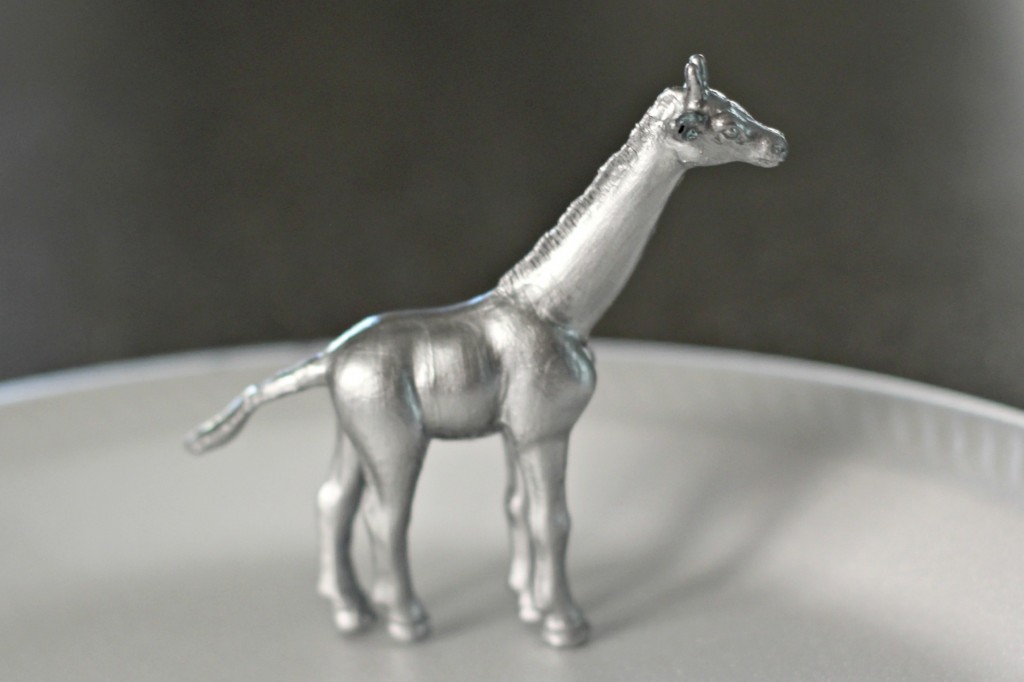 Use E-6000 to attach the animal to the inside of the dish. Wait a few hours for it to dry completely.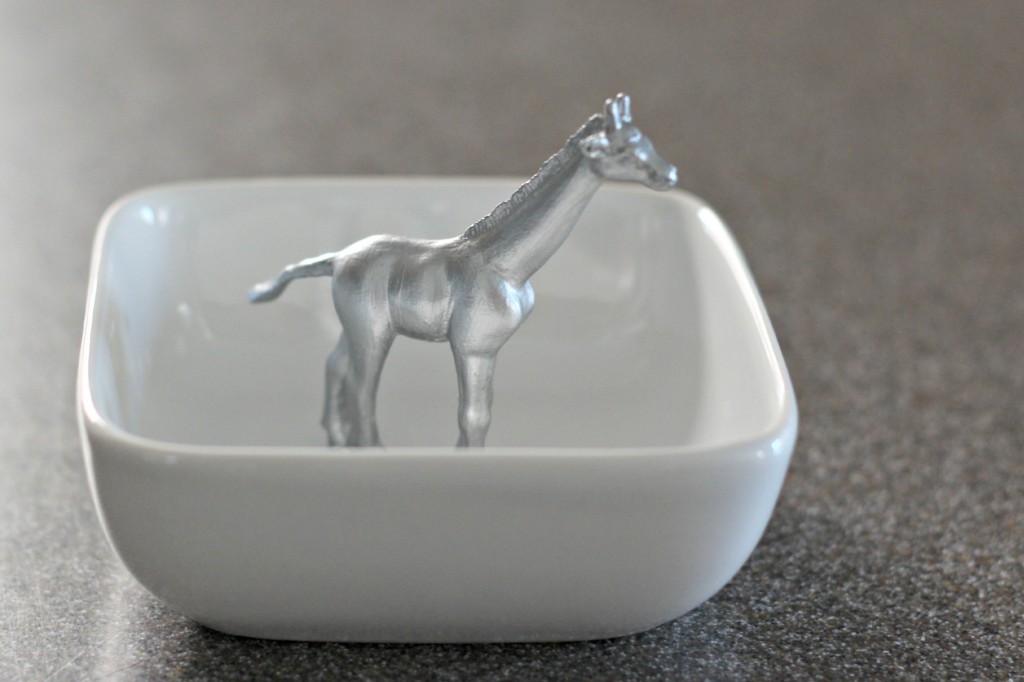 Make dots around the top outside of the dish by dipping the end of the paintbrush in paint and dotting the dish. I just eyeballed the spacing of the dots. Do what looks good to you. The dots flatten out quite a bit as they dry.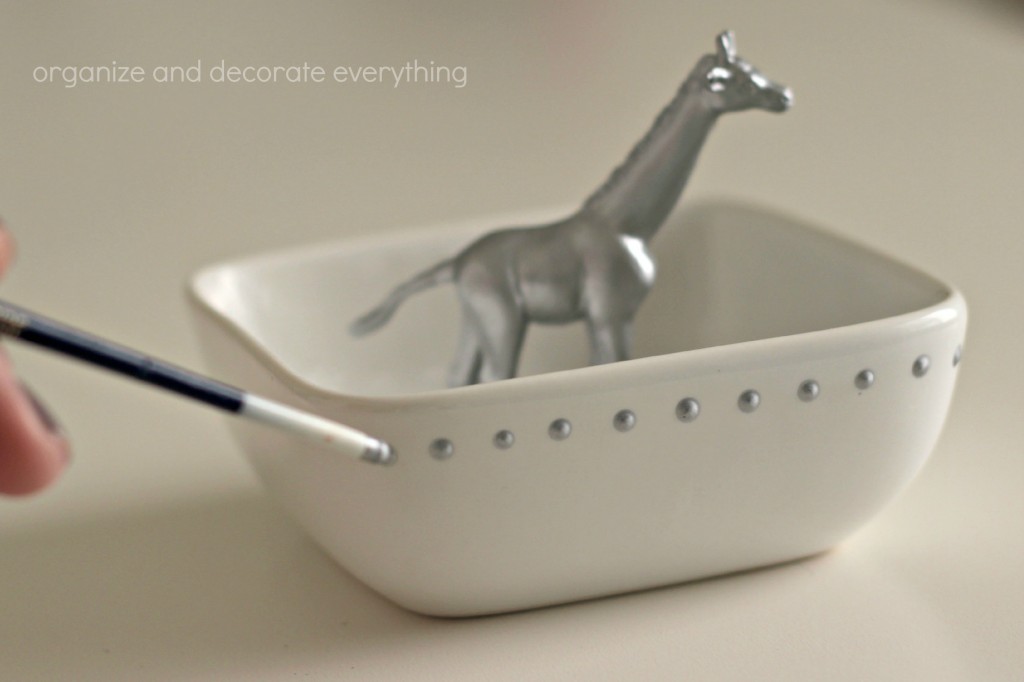 I thought it would be really pretty to apply a thin line of paint around the top of the dish as an alternative. Maybe I'll do that on the next one.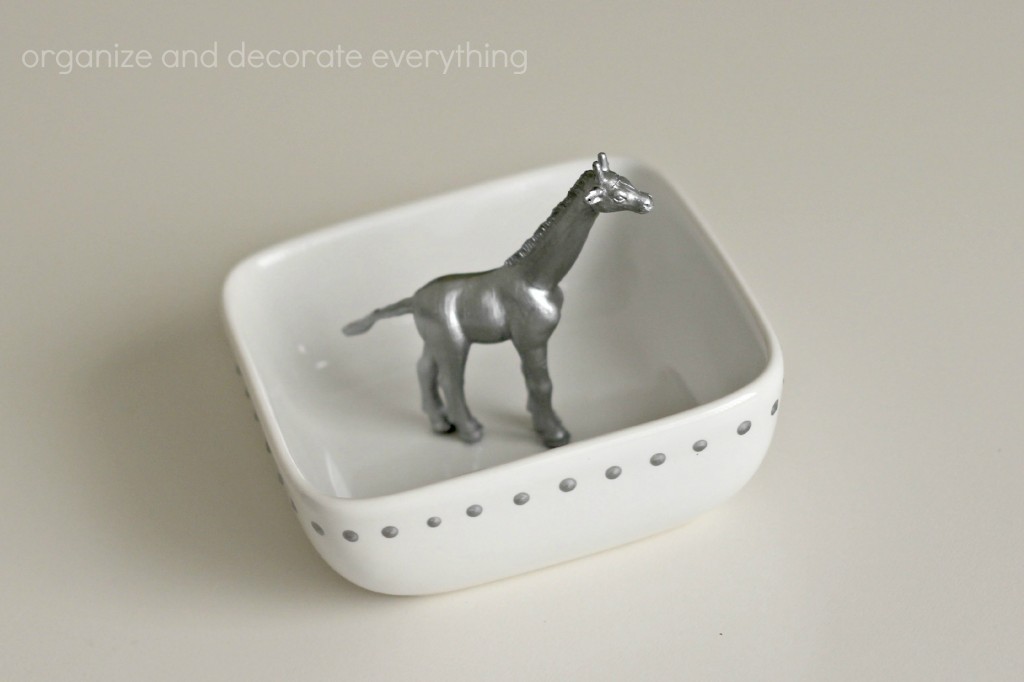 No need to worry about forgetting to take my jewelry off and where to put it again. Doesn't it look so cute holding my rings and there's plenty of room in the dish for other jewelry and bobby pins too.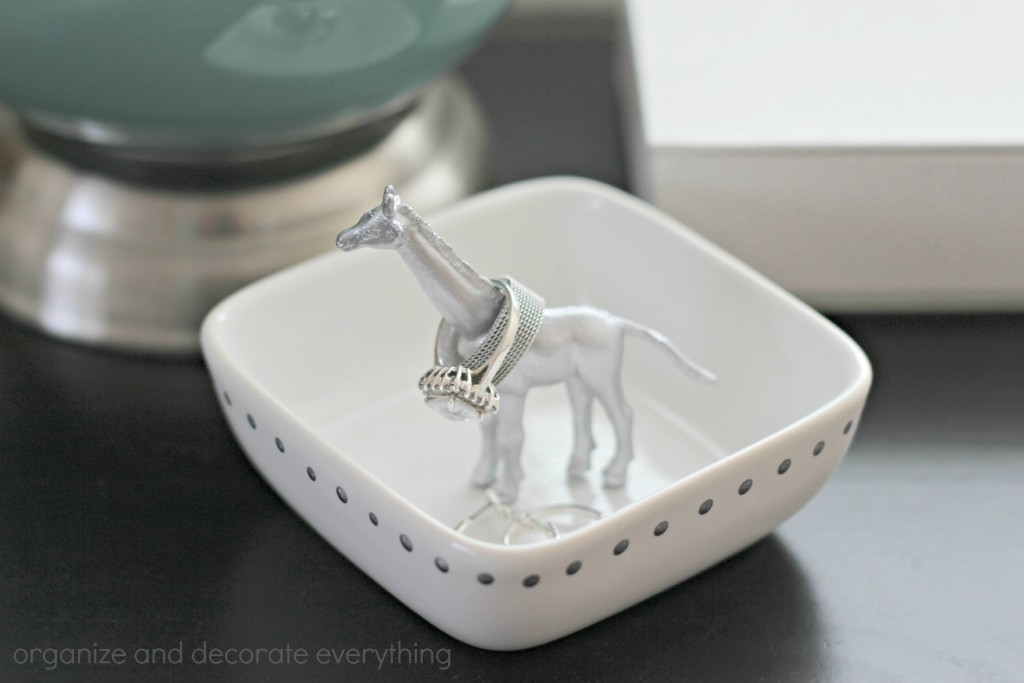 This would make such a cute gift for Mother's Day or a birthday. Include jewelry for an extra special gift.