Easter is over so it's time for me to change up my mantel again. It's my favorite thing to decorate in my house. This is definitely not my favorite mantel I've ever had but I was happy that I at least had one to decorate when we moved here.  I love that it's a place I can change things as often as I want to celebrate the seasons or holidays. I tend to get restless in my decorating so my mantel gives me the perfect outlet.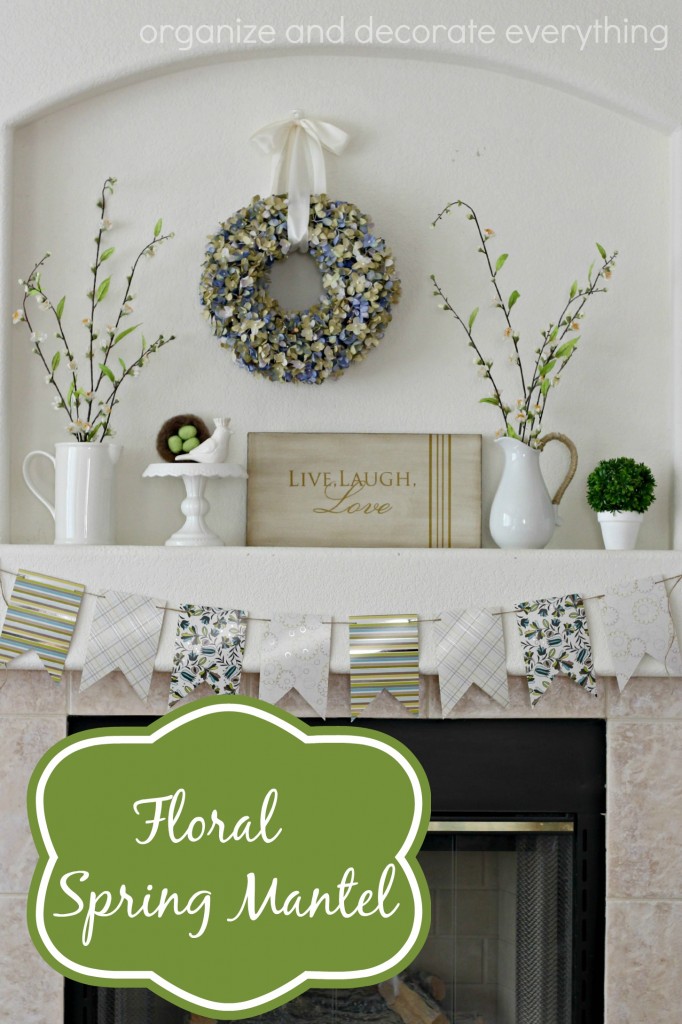 I loved my Easter mantel so I didn't make a lot of changes for the Spring mantel. Just little changes can make a big difference and cure my restlessness. I love trends but I'm pretty much a classic girl so I can use things I've had for years and they still look fresh. I like using things I already have in a new way and in new areas of my home.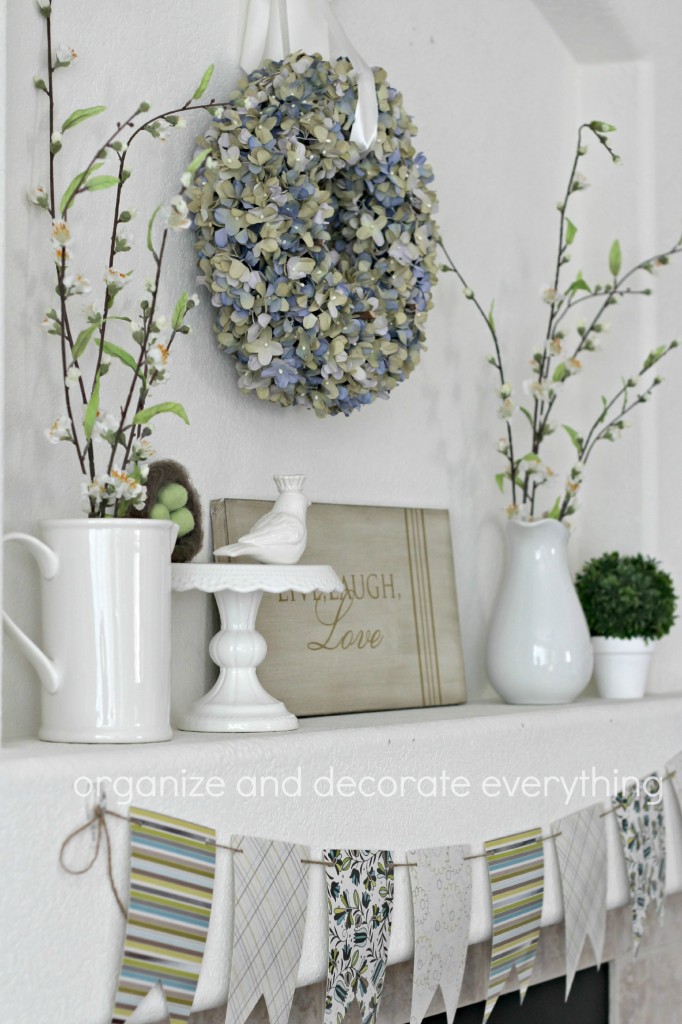 I'm in love with all the white on the mantel.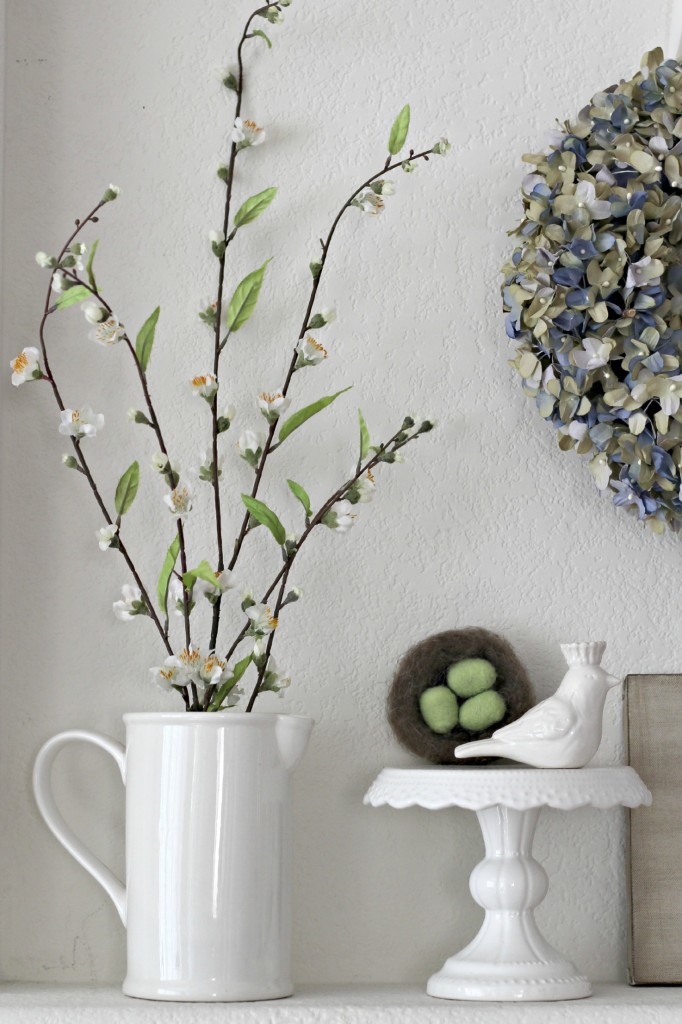 I haven't had this bird displayed for a couple years so it's been nice to have her out now. It's like having something new on display without the cost.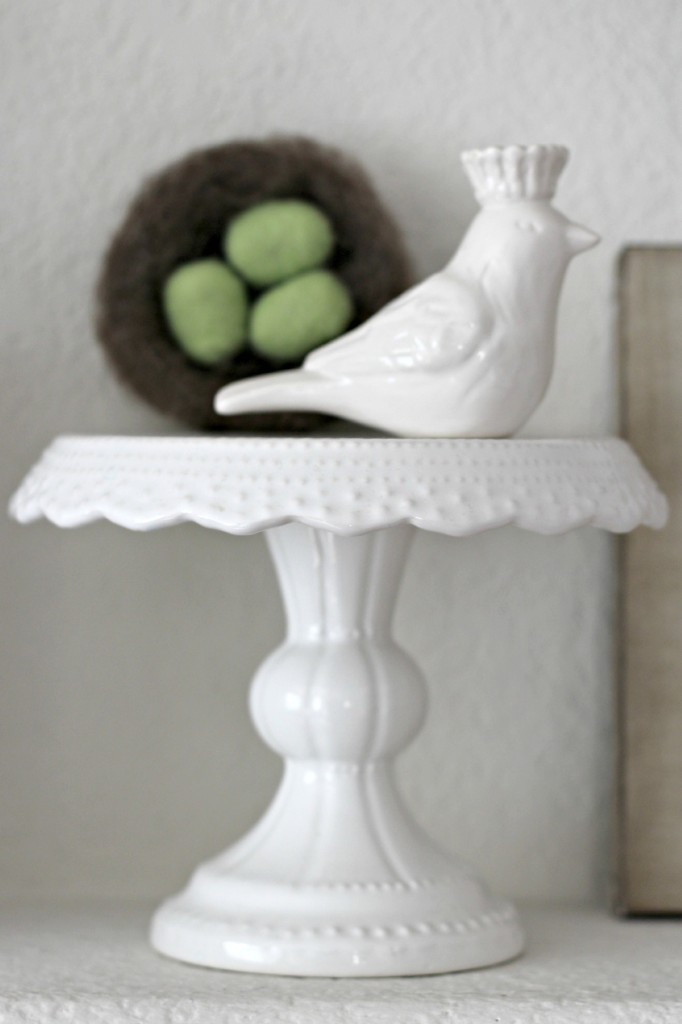 I don't have a tutorial for these eggs and nest but if you click on this link it will show you how I made these felted Easter eggs using the same process. The nest is easy to form in a circle by hollowing out the center a bit. I used a little hot glue to keep the eggs in place.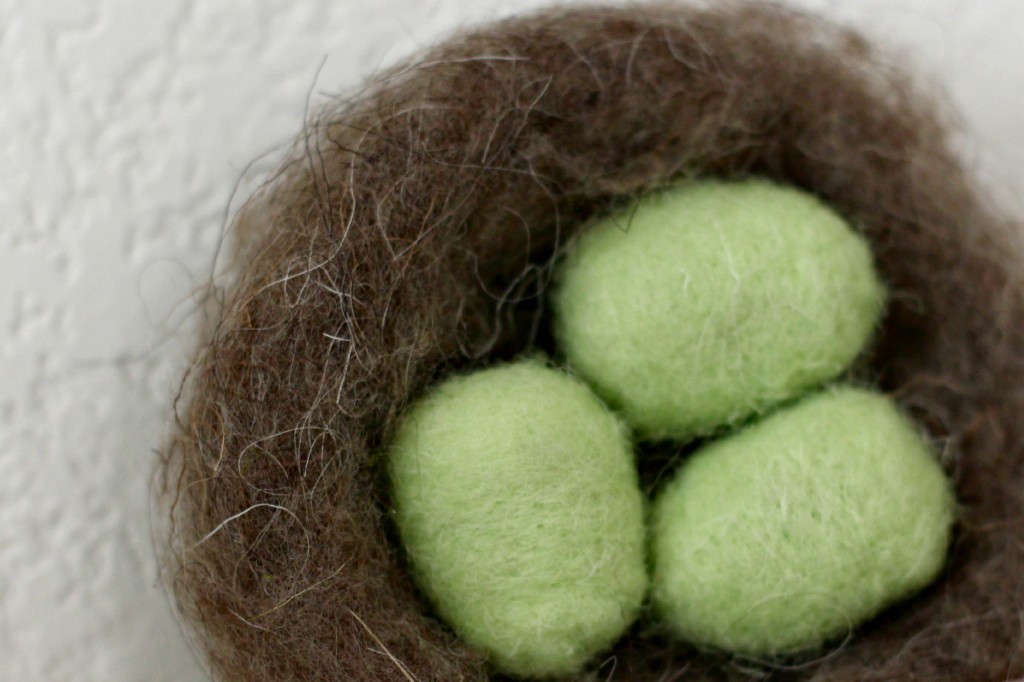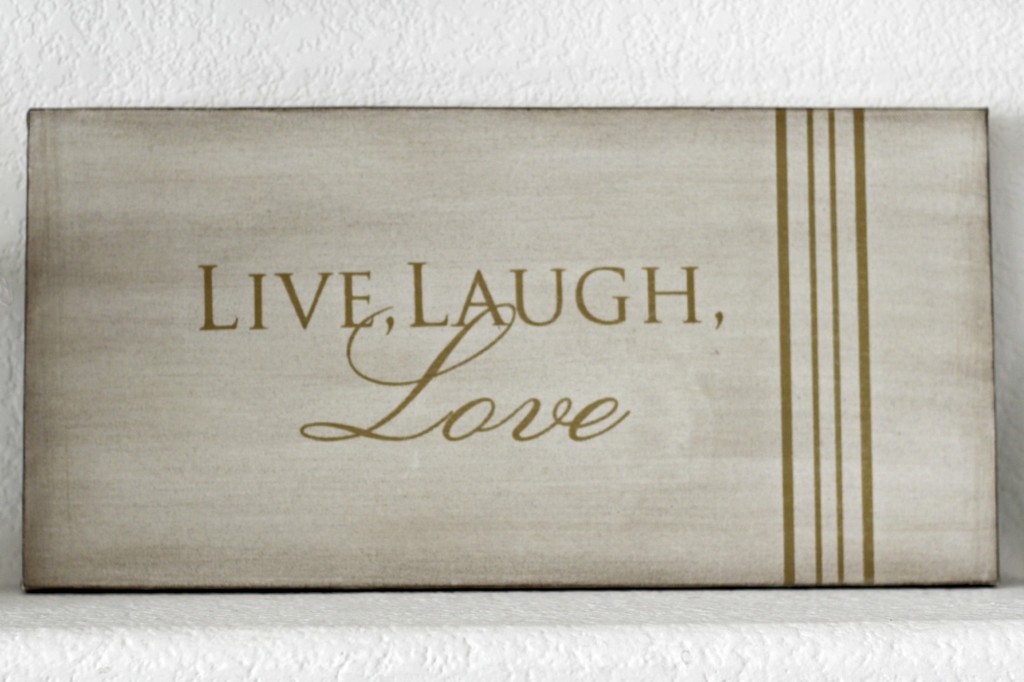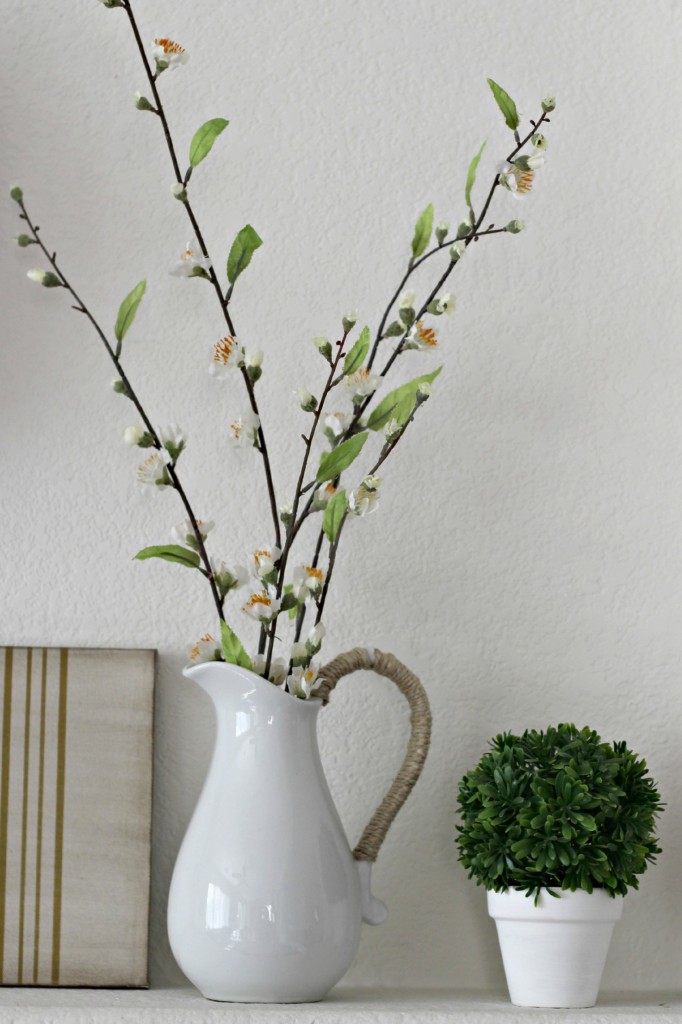 I love making and displaying simple banners for the mantel. They add so much fun to a space.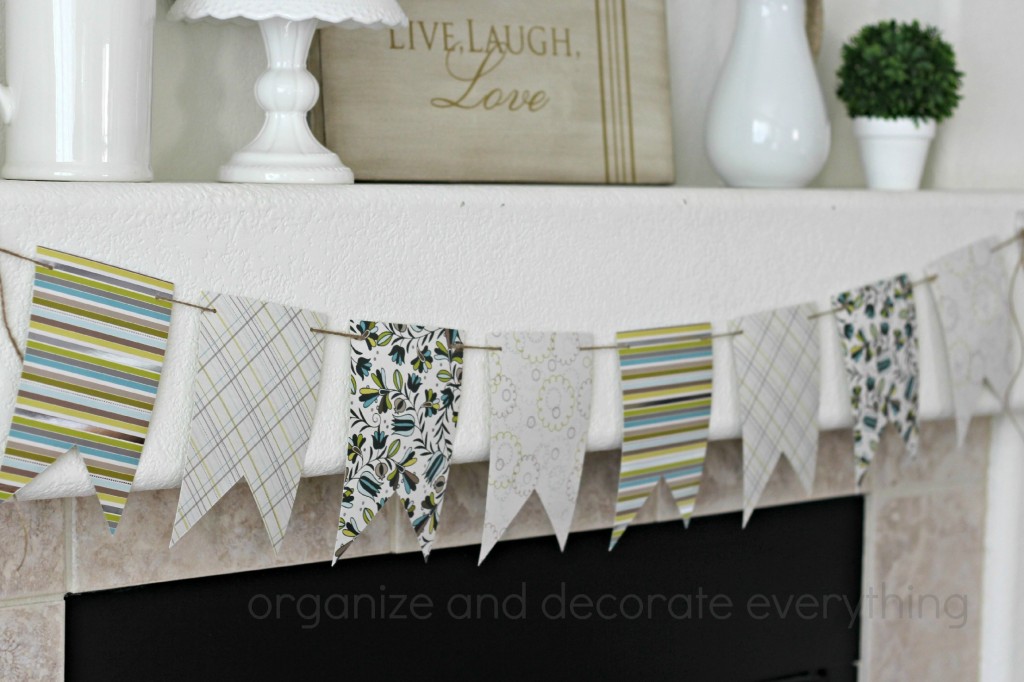 I love the many colors in this hydrangea wreath. I can't put holes in the walls since I'm renting so I like using repositionable hooks for temporary displays of hanging items.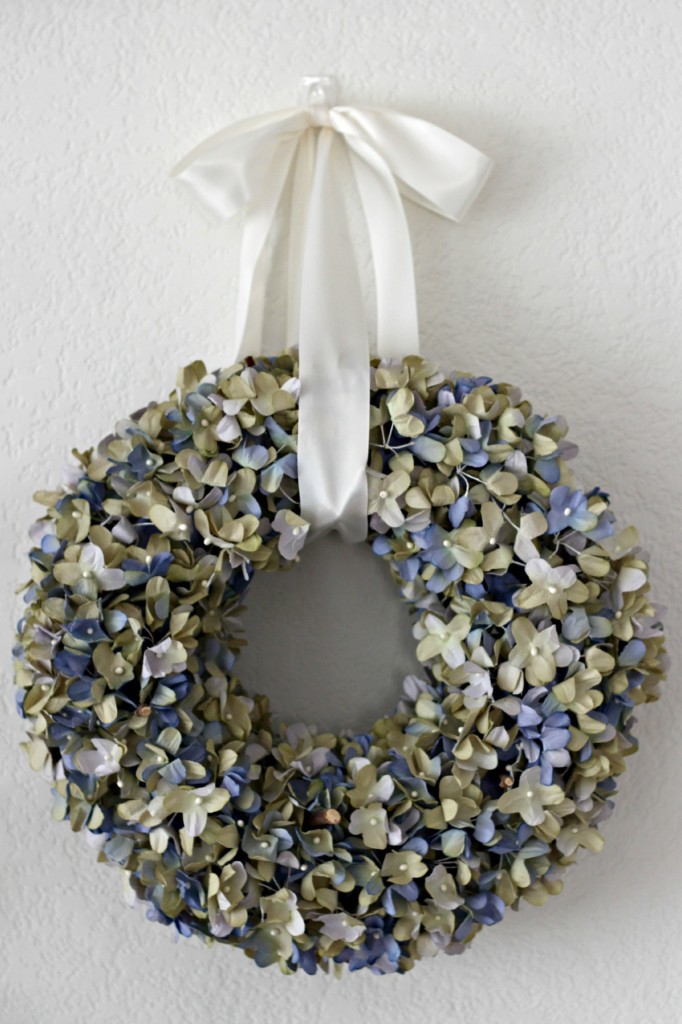 Do you change your mantel often or do you like to keep it the same?