Do you make a new wreath for each holiday and season? It might just be another excuse to craft but I love making signs and wreaths that are a little unique and with Easter fast approaching I wanted to do something centered around that holiday. This rustic wood frame is the perfect backdrop for a creative new wreath or sign. Think of different materials you can use to make it uniquely yours.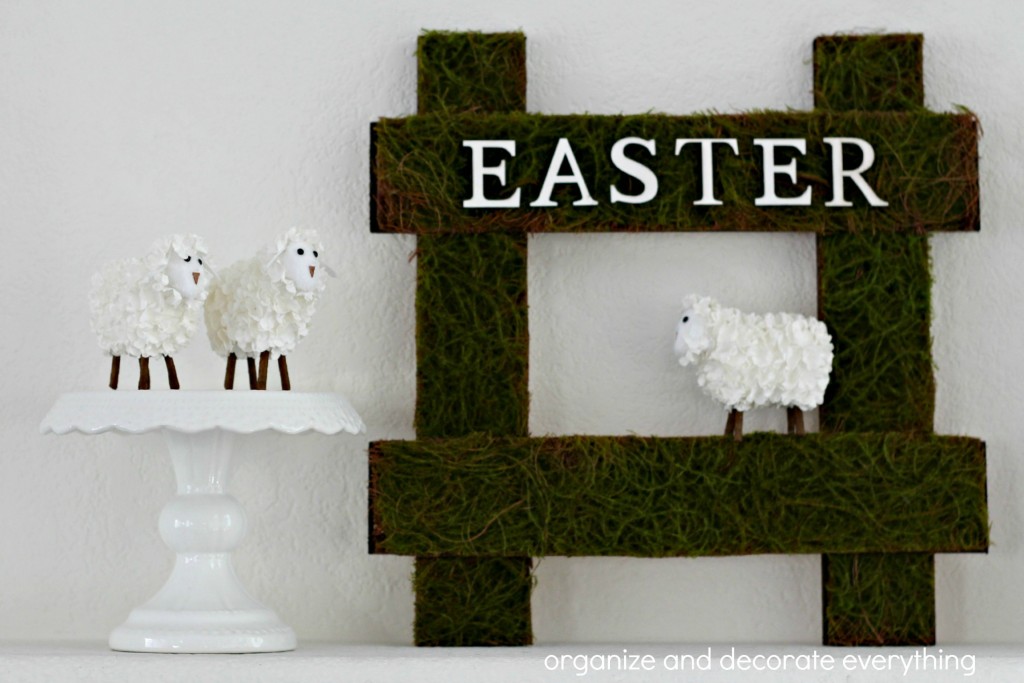 What You Will Need to Create this Project:
Walnut Hollow Rustic Frame
Hollow Wooden Letters
Brown Paint
White Paint
Artificial Moss in a Sheet
Sheep, Chick, or Bunny
Hot Glue Gun
Scissors
Paint the edges of the wood frame brown. You don't need to paint the whole frame since it's going to be covered with the moss but make sure a bit of the paint covers the edge of the top since the moss might not go all the way to the edge.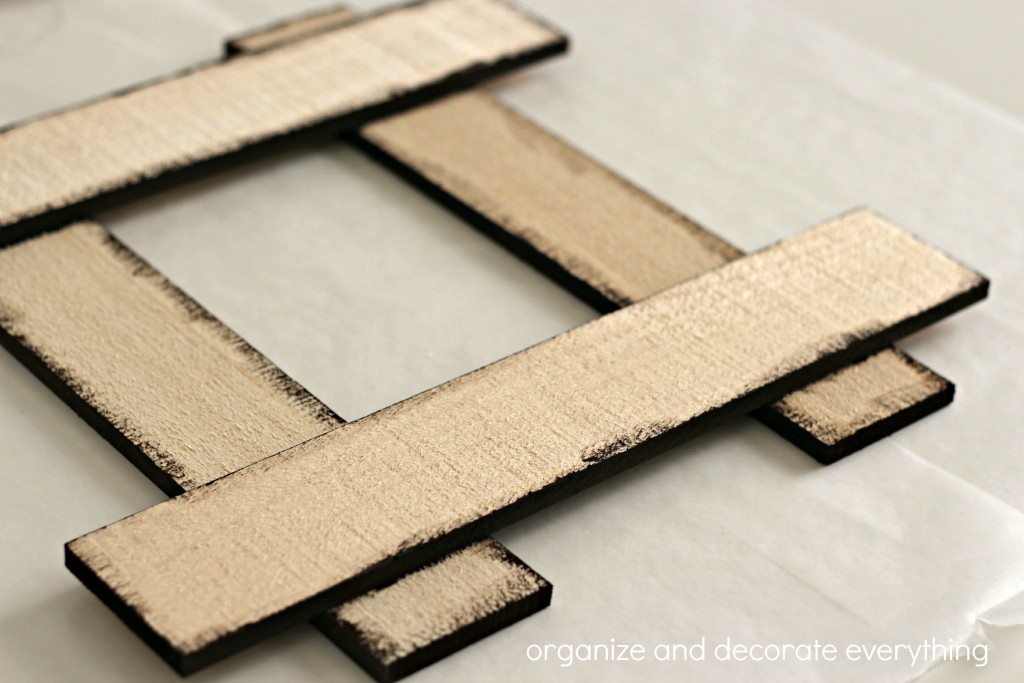 I painted the tops of the letters white and left the sides natural. Since they are laser cut the sides are dark brown. I like the contrast of the white and brown and it looks great against the green moss.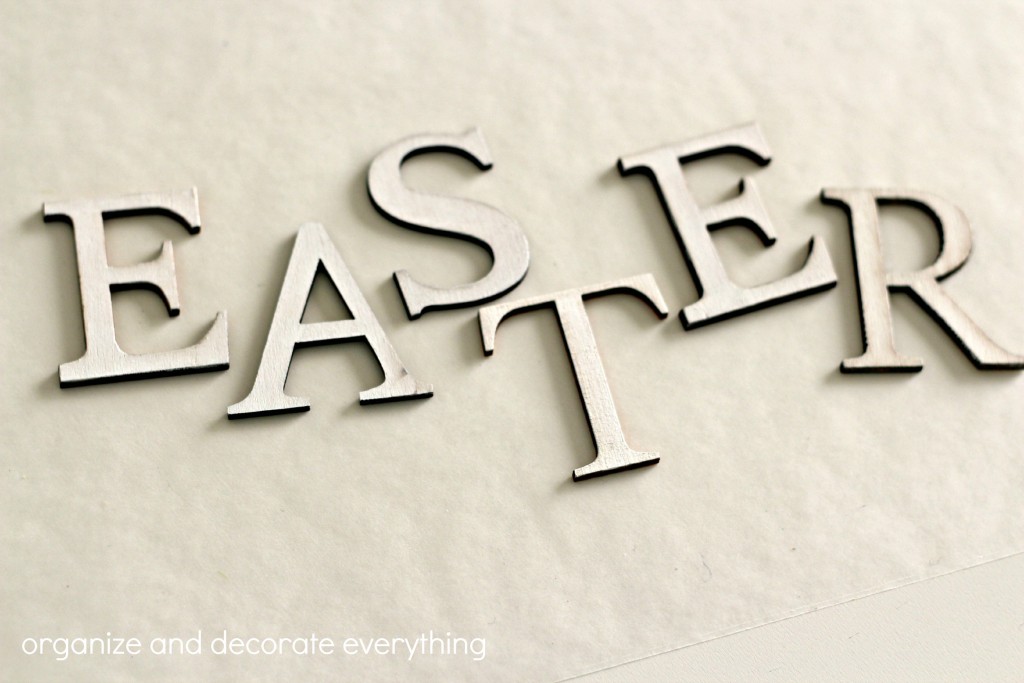 Cut the sheet of moss to fit the frame. I used hot glue to secure it in place.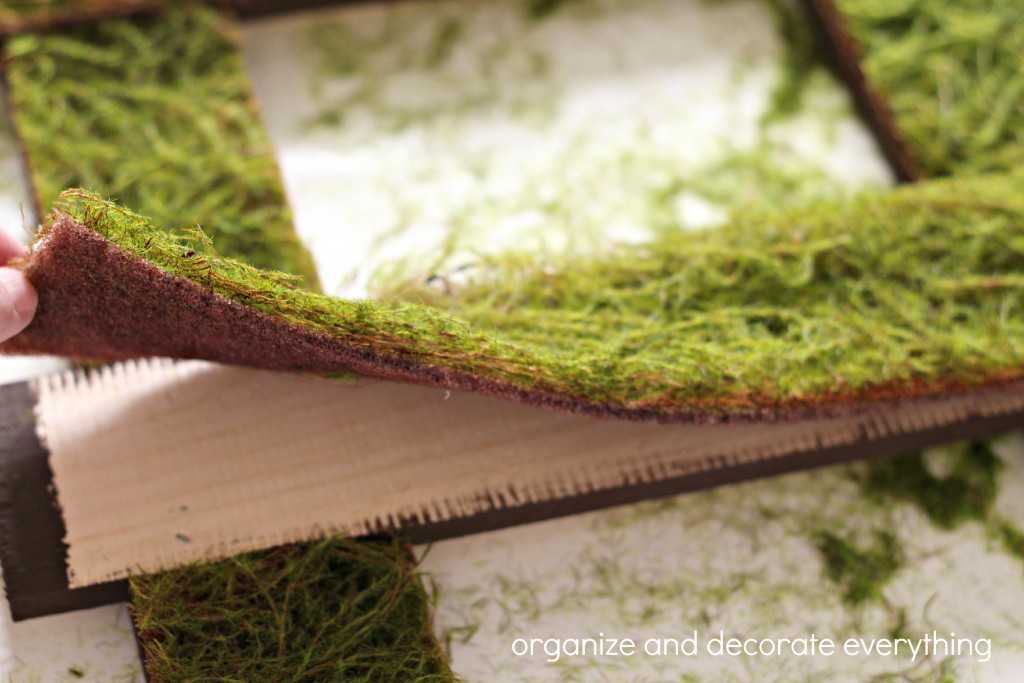 Attach the letters across the top of the frame using hot glue. You can spell whatever you like: Spring, Easter, Welcome, etc. I didn't add a ribbon since I decided not to hang mine but you can use a staple gun to secure a ribbon to the back so you can hang it on a door or wall.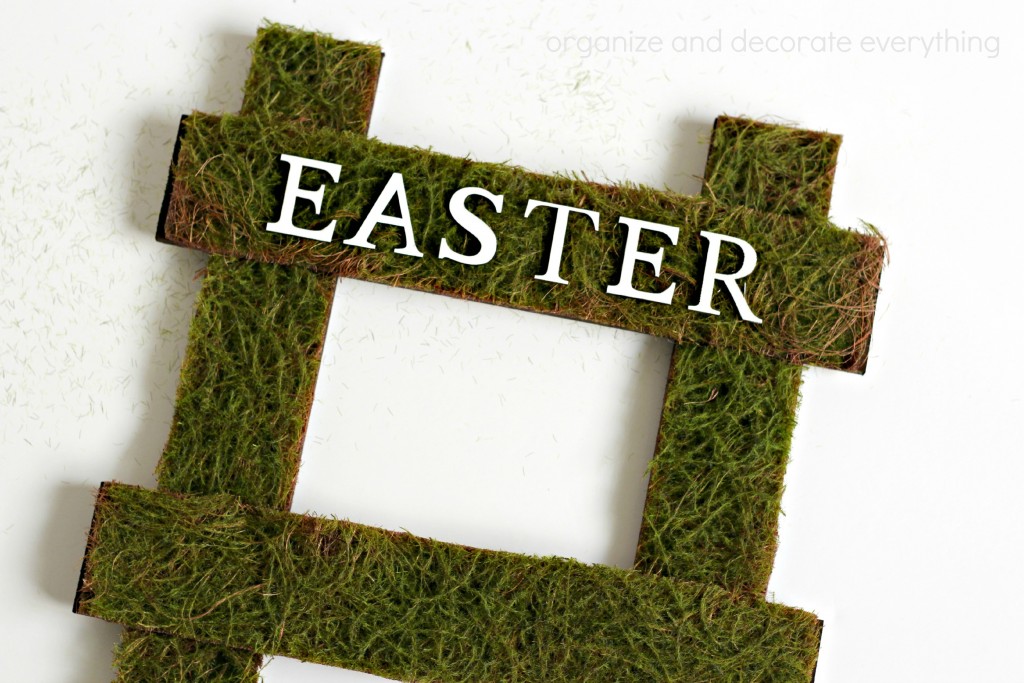 I added the sheep using a tiny bit of hot glue to the bottom of the frame. I like the simplicity of it but if you want to add more detail you could also add eggs, flowers, birds, a nest or anything Springy.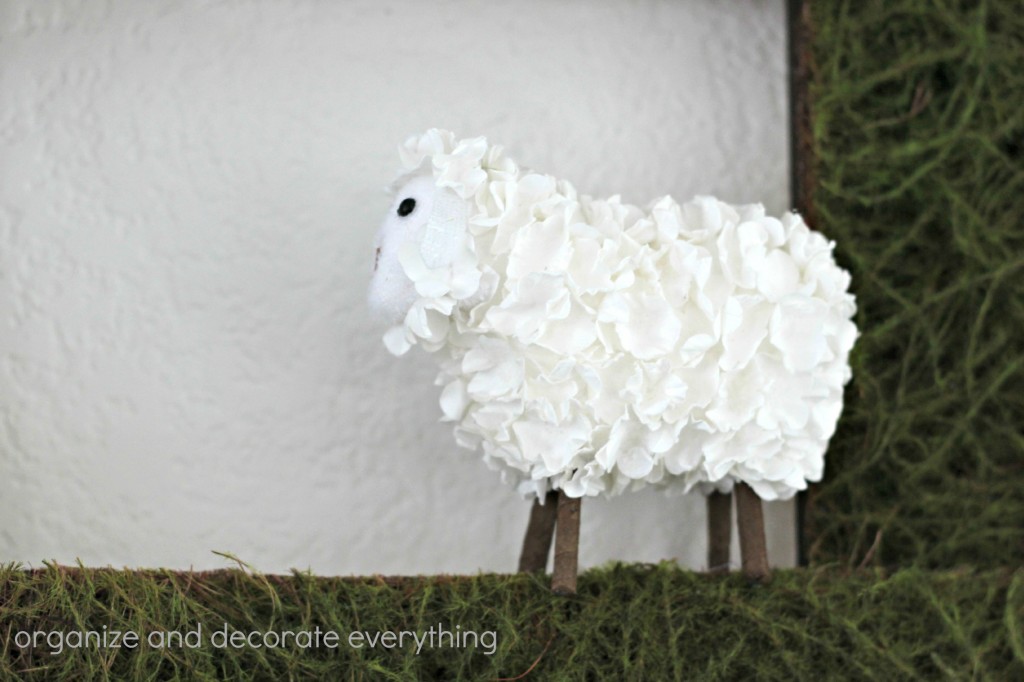 I added my new sign to the Green and White Easter mantel I shared in another post.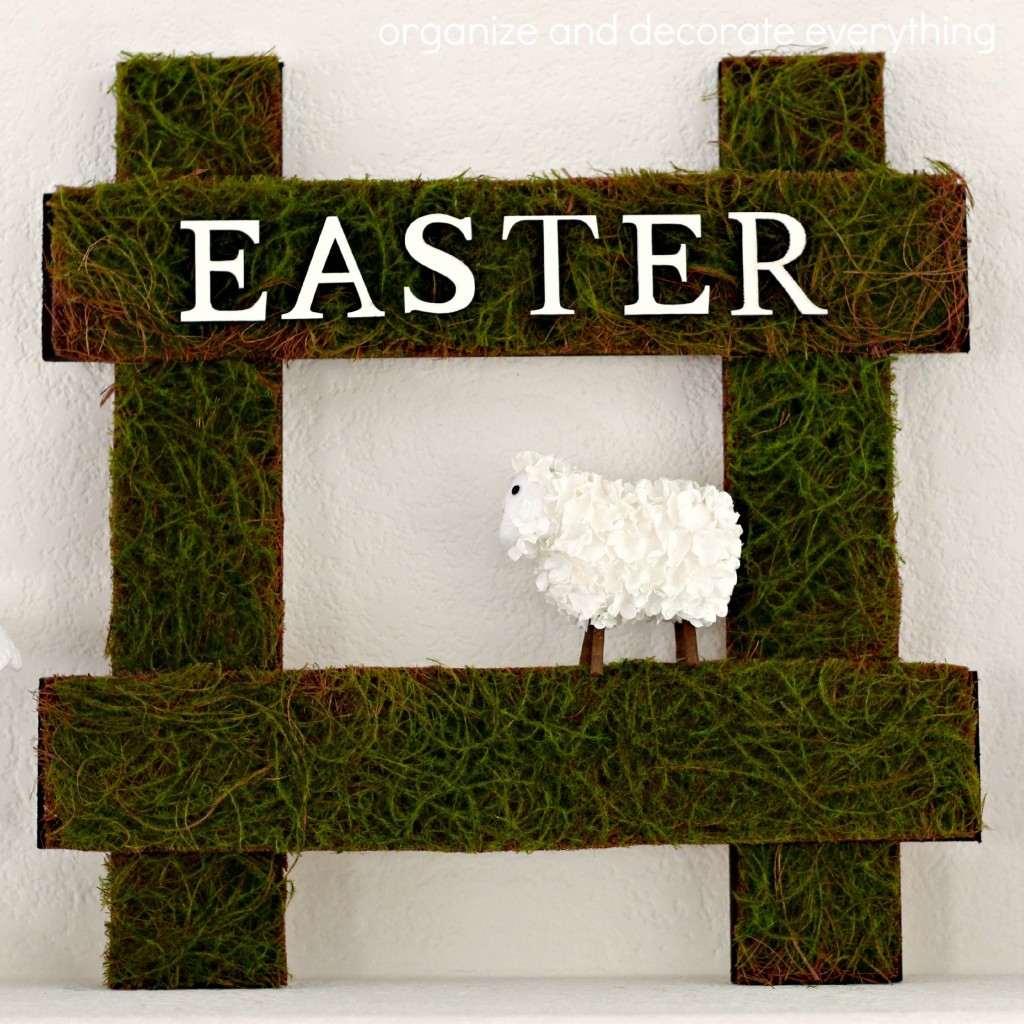 Have an enjoyable Easter day and weekend!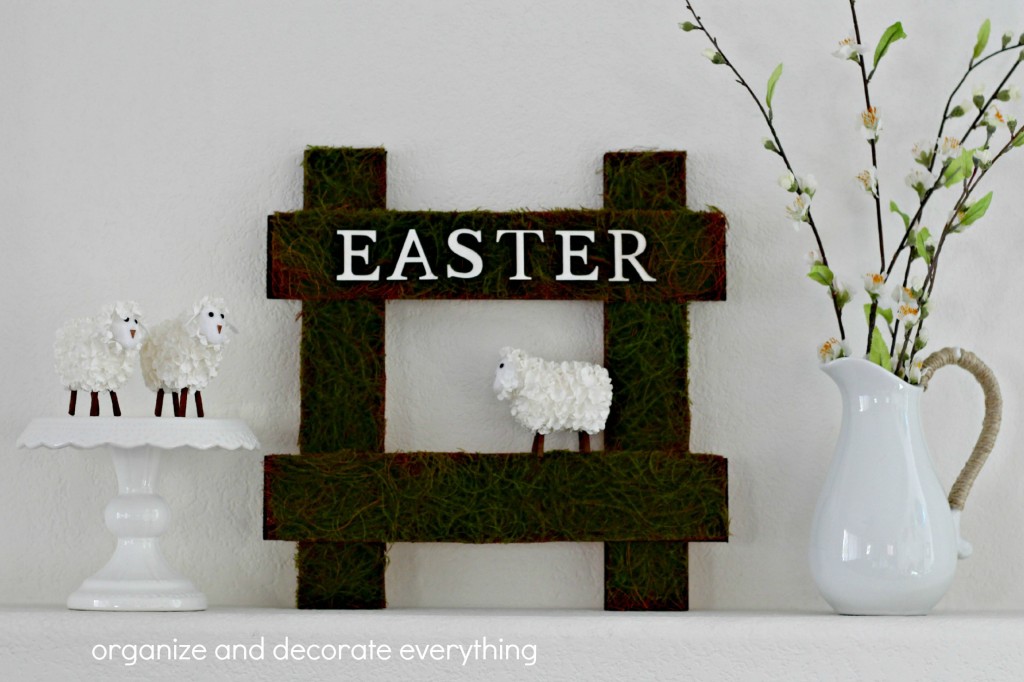 Check Out These Related Posts