It's about time I'm sharing my Easter mantel. I'm feeling so behind this year. I can't believe Easter is only a week away. I guess the Easter bunny needs to go shopping soon or the kids aren't going to have anything Easter morning. Anyway, I'm super excited to have my mantel done. It's simple but I really love it! There's just something about green and white that appeals to me. It feels clean and fresh and uncluttered.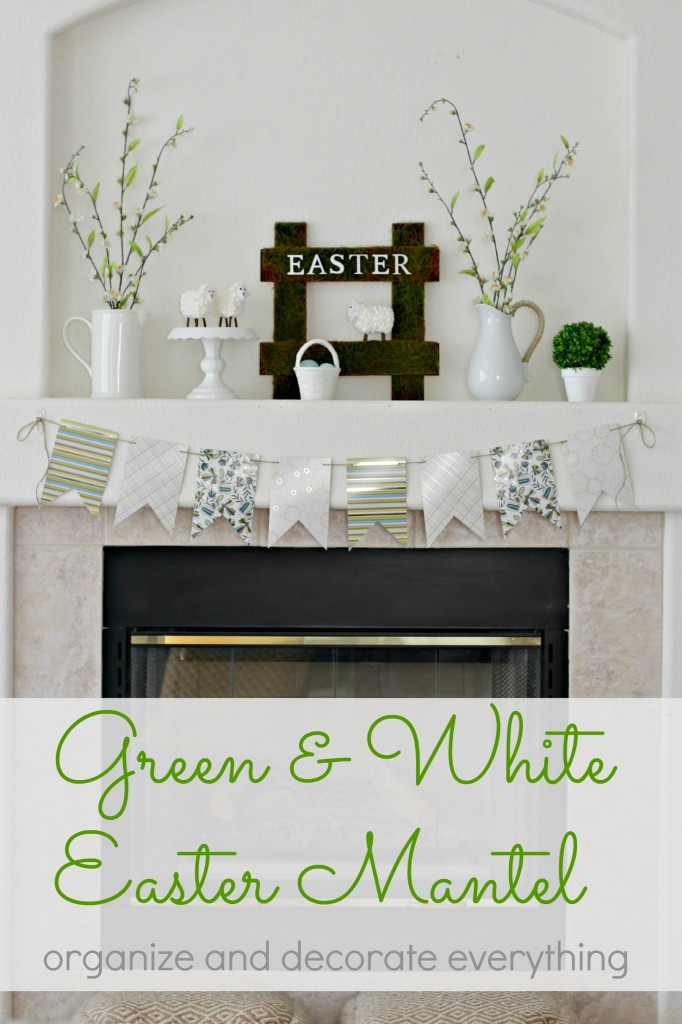 I haven't used my pitchers for a while so I was really excited to pull 2 of them out. I have a little trick for you when you don't have enough flowers to fill the pitcher or vase, put a smaller vase or bottle inside to hold the flowers in place. Ta-Da! How cute are these fat little sheep? The sheep needed to be higher so I grabbed the cake plate from the kitchen to give them height.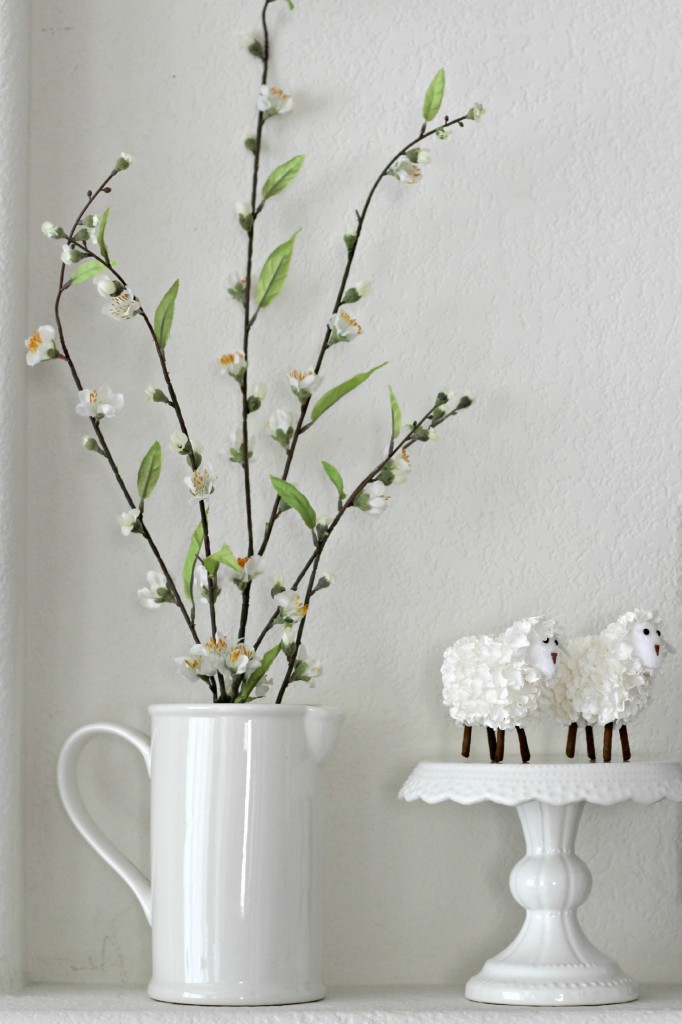 I made the Easter sign this year. I'll have a tutorial later this week, so check back for that. It's pretty messy but really easy.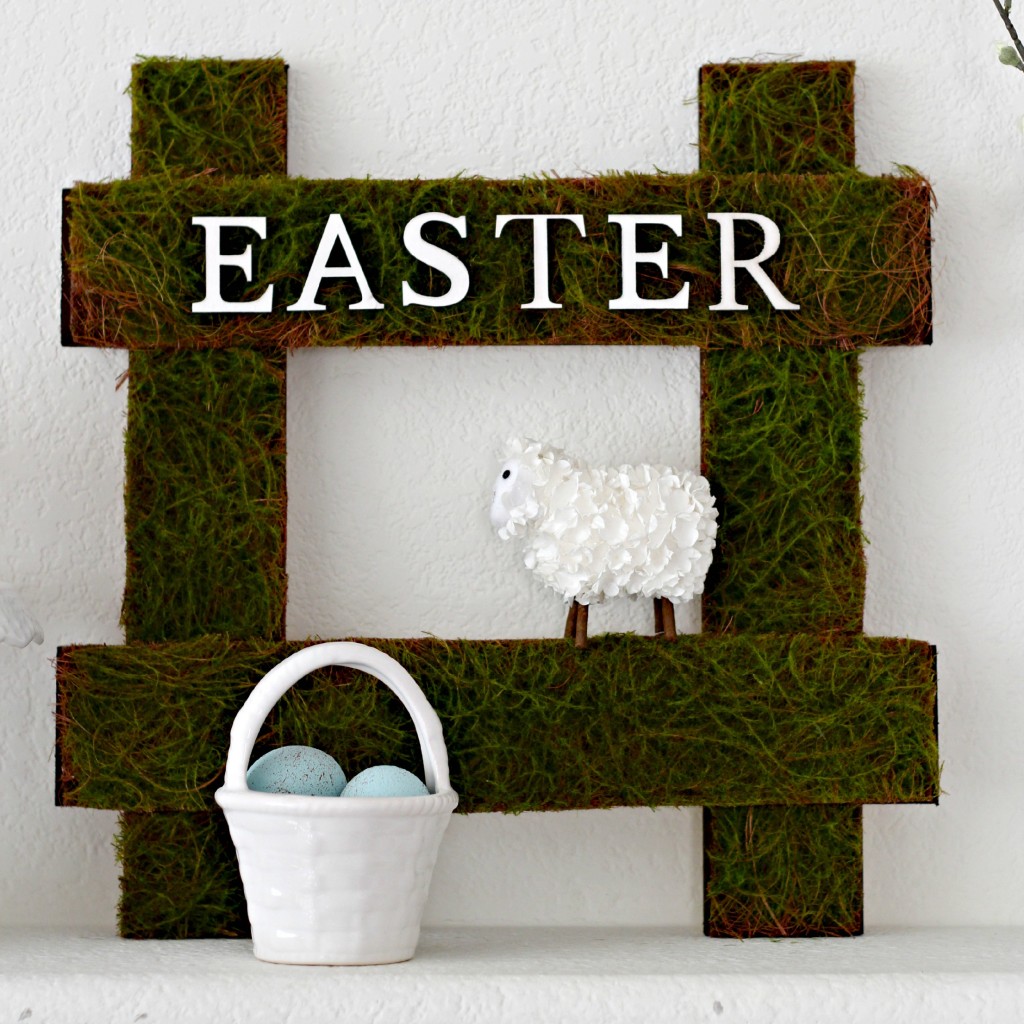 I've had this cute little basket for years and painted the eggs a few years ago. I painted them blue then used a really old technique to speckle the eggs. Load a toothbrush with paint and use your thumb to rub the bristles to flick the paint on the eggs. My hands get pretty speckled too.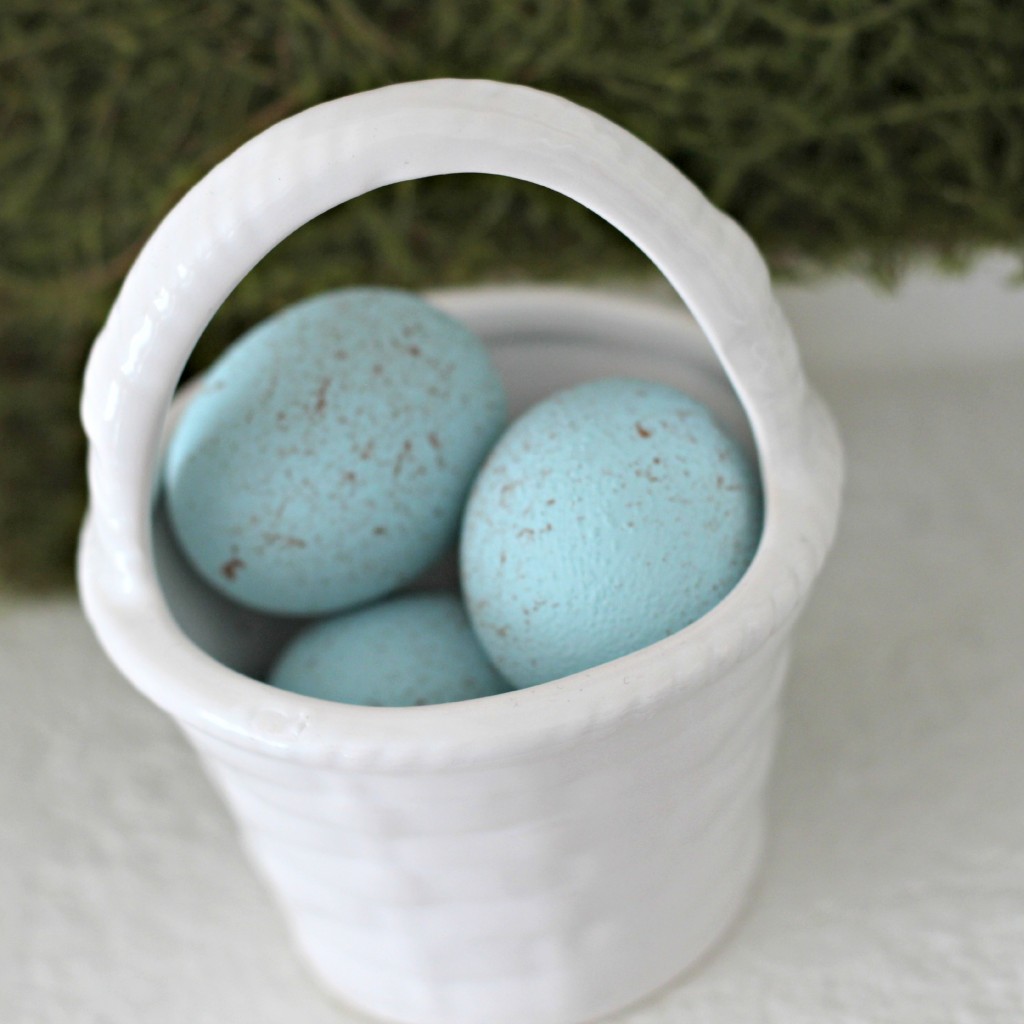 I added the twine to the handle of this pitcher. I love the texture it adds to it. I painted the clay pot white and just placed the ball on top.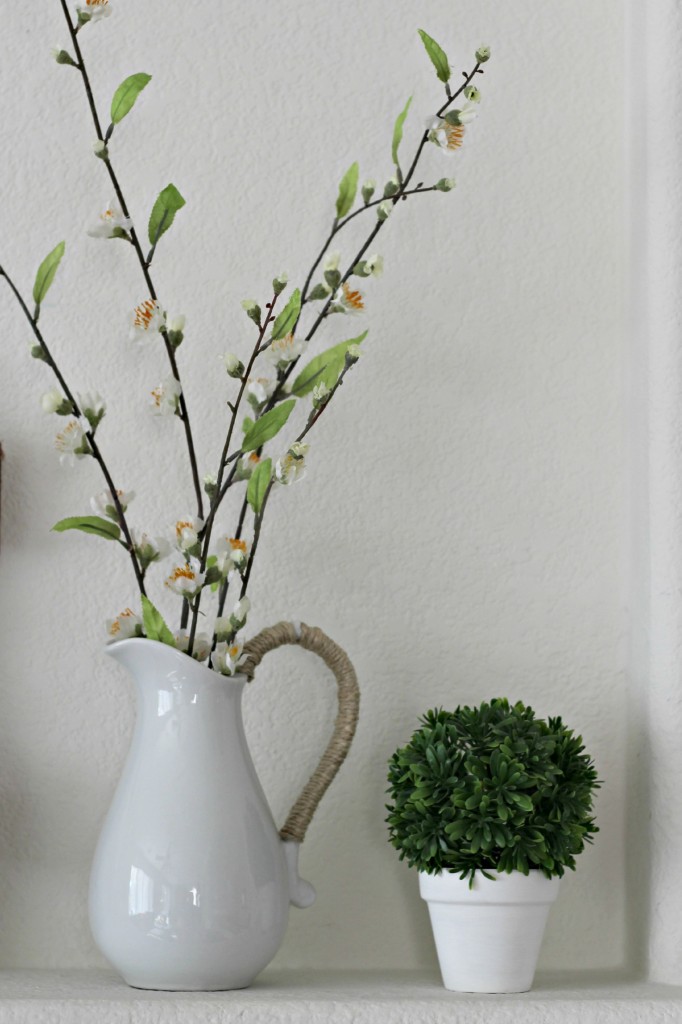 I don't always have a banner on my mantel but I had this paper set laying around so I wanted to finally use it. I cut my flags 7″ x 4 1/2″ and the center is cut 2 1/4″ up.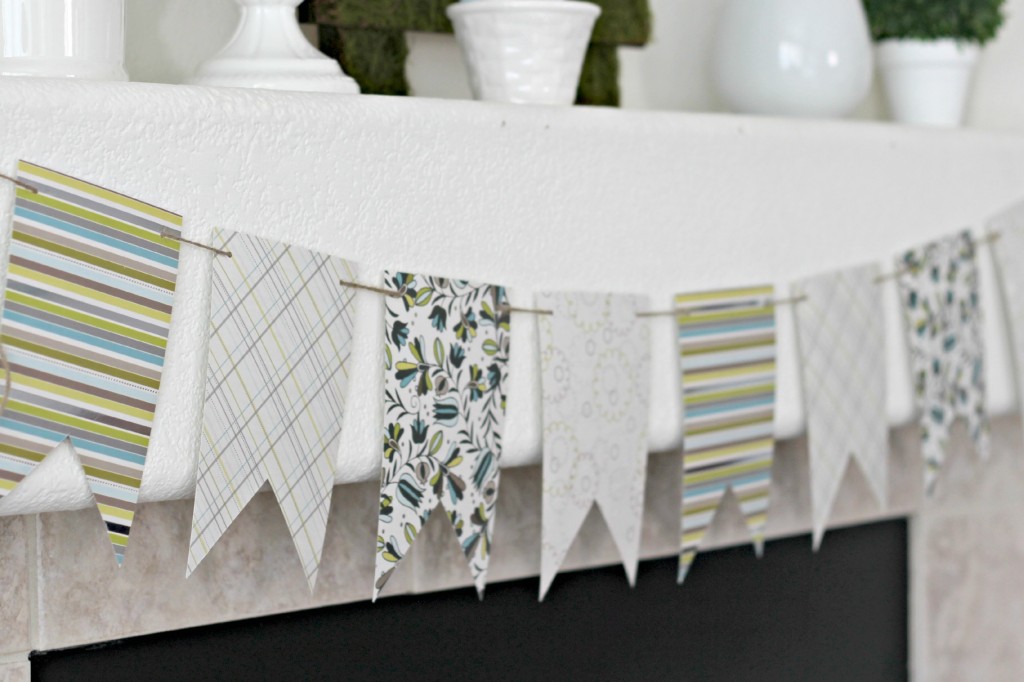 I used a medium sized paper punch for the holes to string the twine through. Don't you love this paper? I don't know if you can tell but there is a little metallic silver in each piece.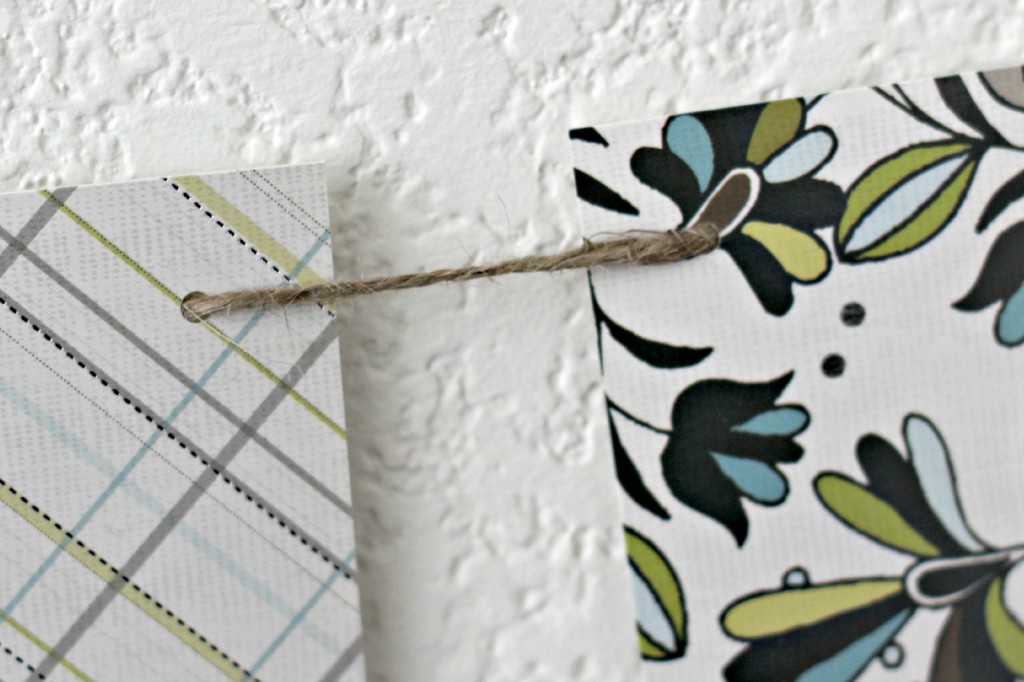 I love it so much that I will probably keep it up a week after Easter and then just tweak a few things for the rest of the month.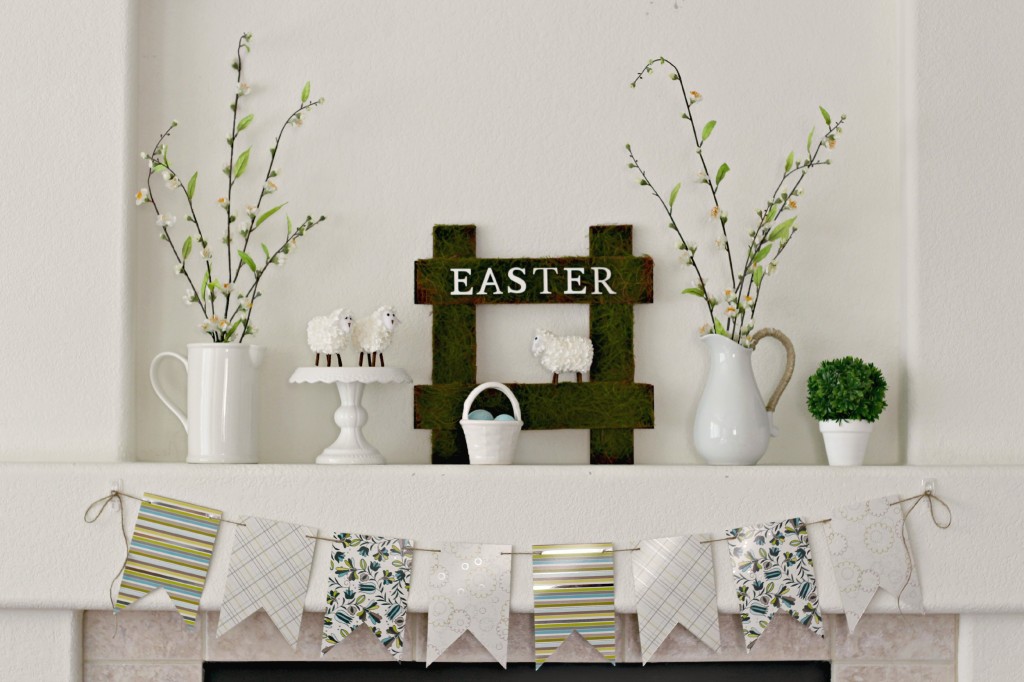 I'm seriously trying to wrap my head around it being April next week. We have Spring break so I will be hanging out with the kids but stop by because I will still be posting some awesome things for you.