There are so many trends I really love and I love updating my home often but I can't justify spending money on the new trends especially when we're on a tight budget. If you really like something there's usually a way you can make a similar item without spending a lot of money. I love the spheres or orbs I was seeing in the catalogs coming to my door but knew I would never be able to buy them, so I made my own. These Decorative Wood Spheres were a very small fraction of the cost of the original ones and I love how they turned out. Another great thing about making you own knock-offs is you can change the color or tweak the design any way you like to make it fit with your home design and decor.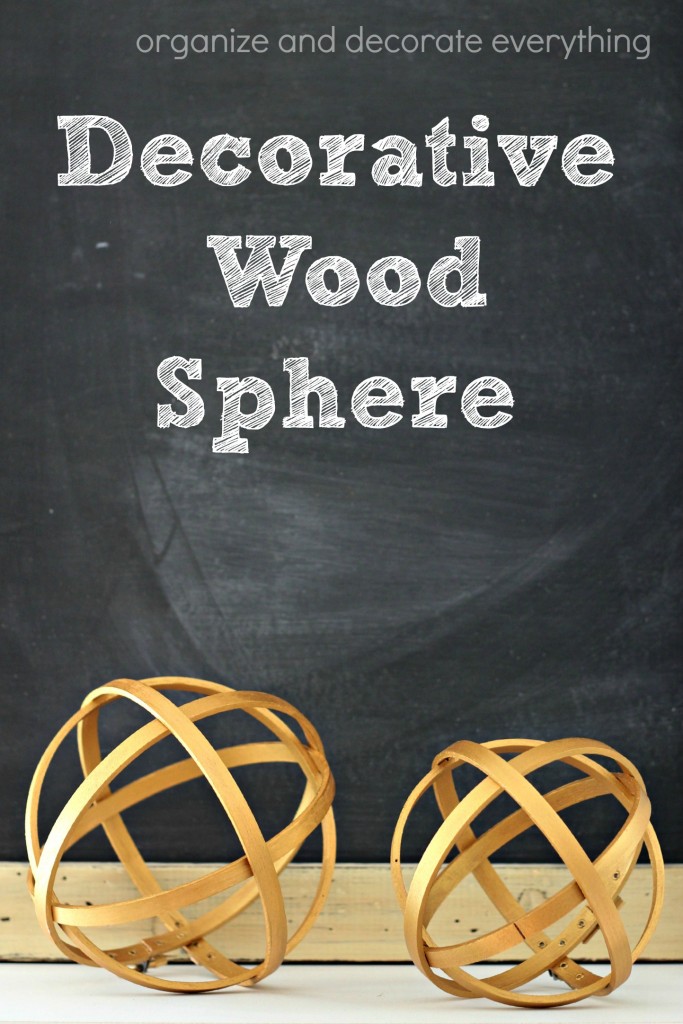 This post contains links to products for your convenience. Some may be affiliate links which means I get a small commission from the sale but there is no additional cost to you.
The best thing about this project is that you only need 2 items and you might already have them in your crafting supplies. You will need 2 embroidery hoops of the same size for each sphere. I am using the 4″ and 6″ sizes but you can make them any size you like. Then you will need the paint you want to use. I chose a gold metallic. Since I had everything on hand this project didn't cost me anything.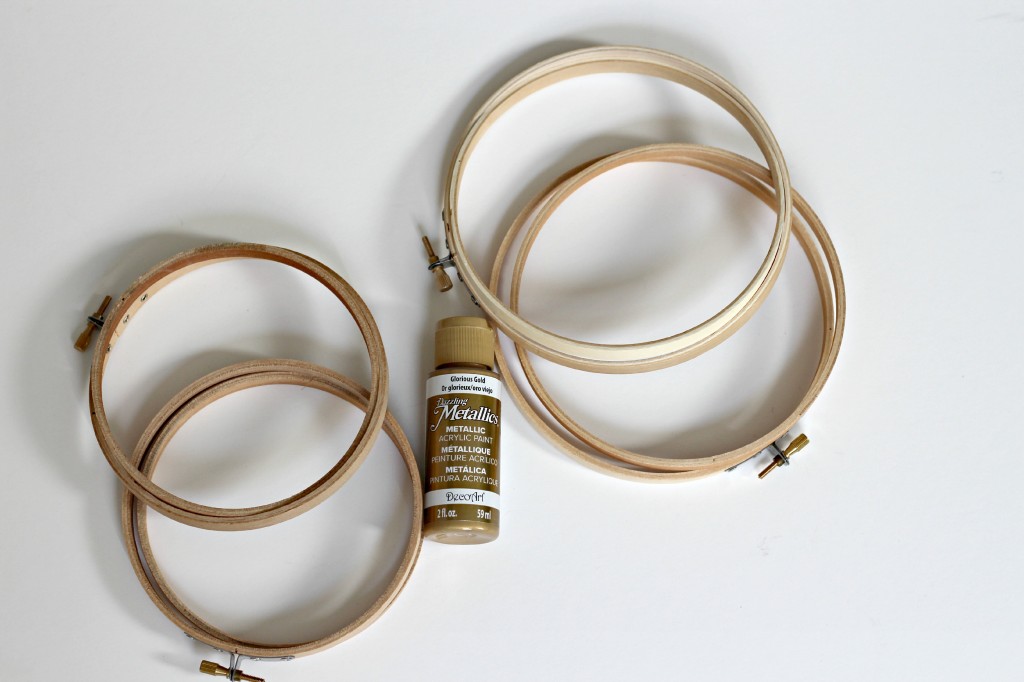 Start by painting all sides of the hoops. I only needed one coat of paint because the metallic covered really well. I love how it has a slight shimmer and looks metal instead of wood now.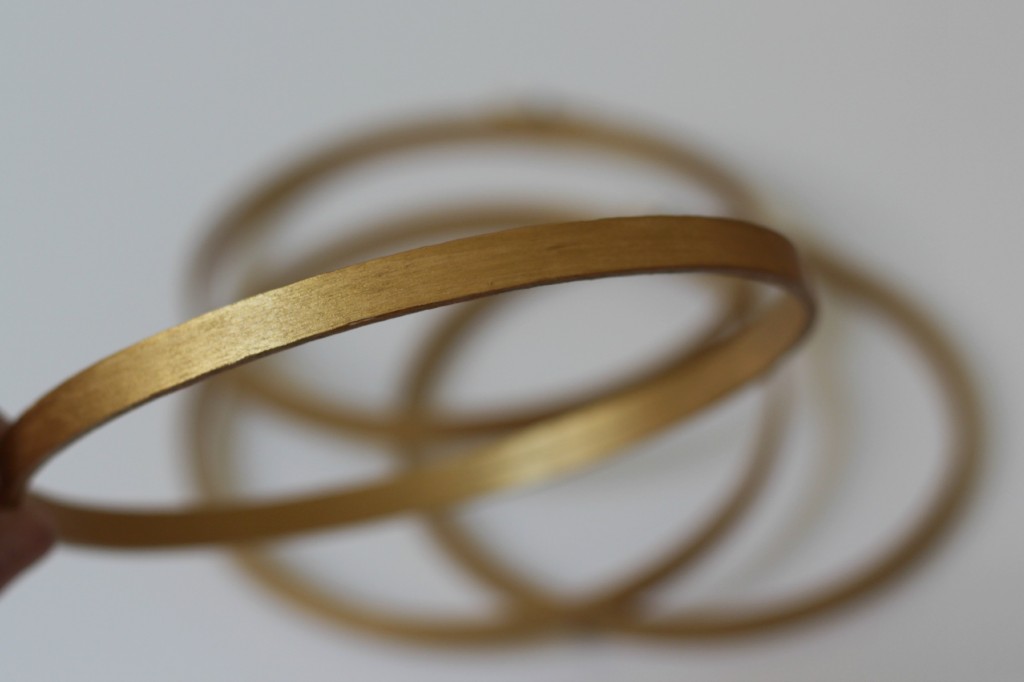 Make sure the paint is really dry for at least a few hours since you rub the pieces together when assembling the sphere. Even though the hoops are the same size they might vary slightly so make sure the smallest is on the inside, like in the first photo. Add one of the adjustable outside hoops to look like the second picture, then tighten the hoop all the way. Adjust the hoops so they are equal distance all the way around. Now add the 4th hoop going around all the other hoops. You can loosen the hoop all the way to get it on then tighten it down once it's in place. I placed the screws together on purpose because I like having them together but that's a personal preference. It also forms a type of stand so they don't roll around.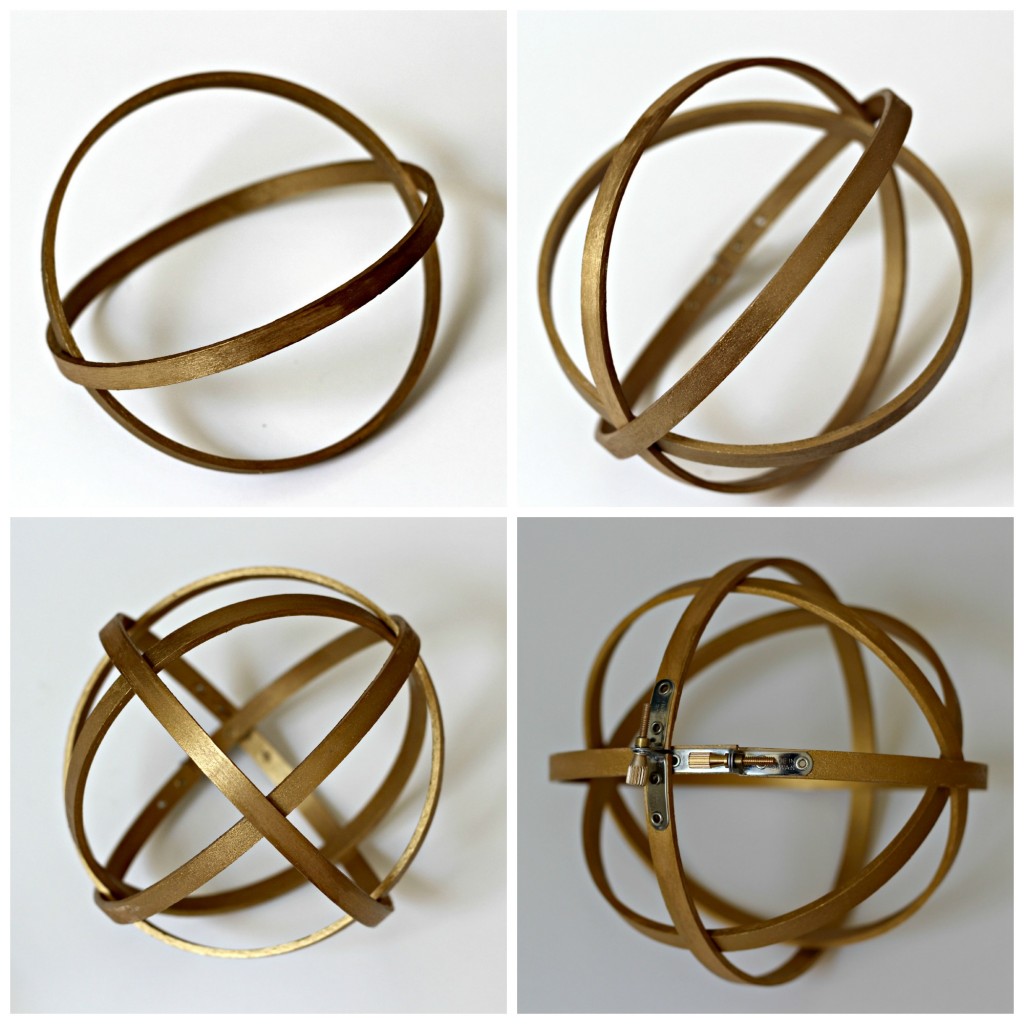 I love how they turned out and even if you don't have everything on hand it will only cost you $1-5 for each one, depending on the size you choose. Have fun making your spheres. It's a quick project that can add a lot of personality to your space.