Let me start by proclaiming my love of chocolate. Believe it or not, I actually went 2 years without having one little bit of chocolate pass my lips. I might try that again some day, but not today because these 3 Ingredient Chocolate Pots are so delicious and decadent that I can't resist. Don't worry that each serving is only 1/2 cup, that's more than plenty to give you a rich delicious chocolate fix.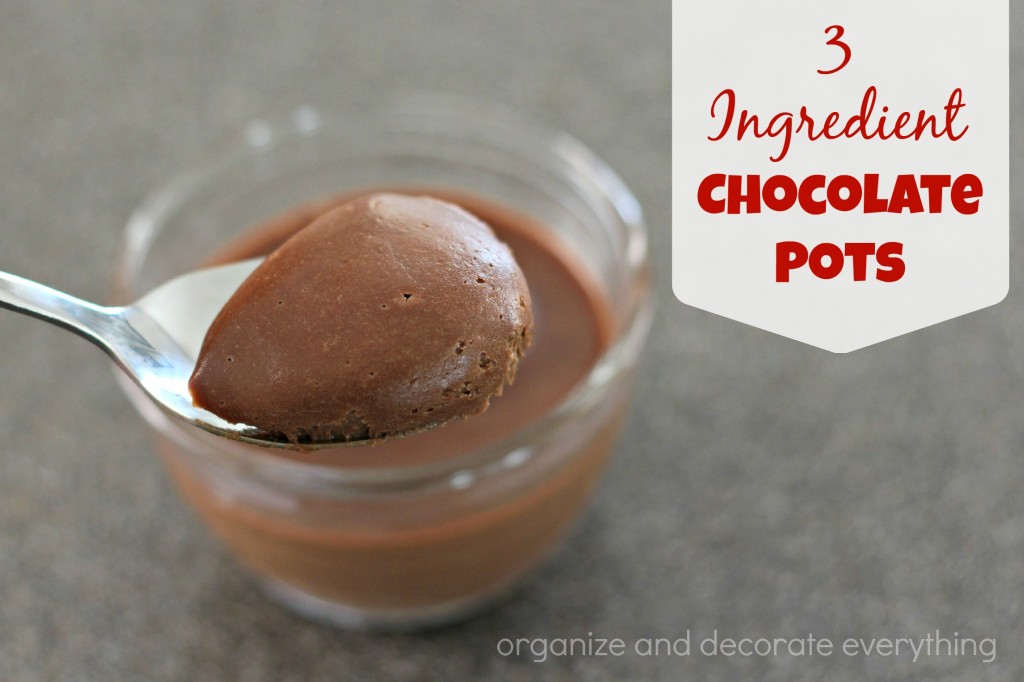 I only fix dessert about twice a week, but it seems I always want to make something on Sunday when I can't run to the store to buy ingredients. Luckily I always have chocolate chips, butter and milk on hand. I don't usually have whole milk though so I simply substituted equal parts evaporated milk and water for the whole milk.
Ingredients:
2 cups milk chocolate chips
3/4 cup whole milk
1/4 cup butter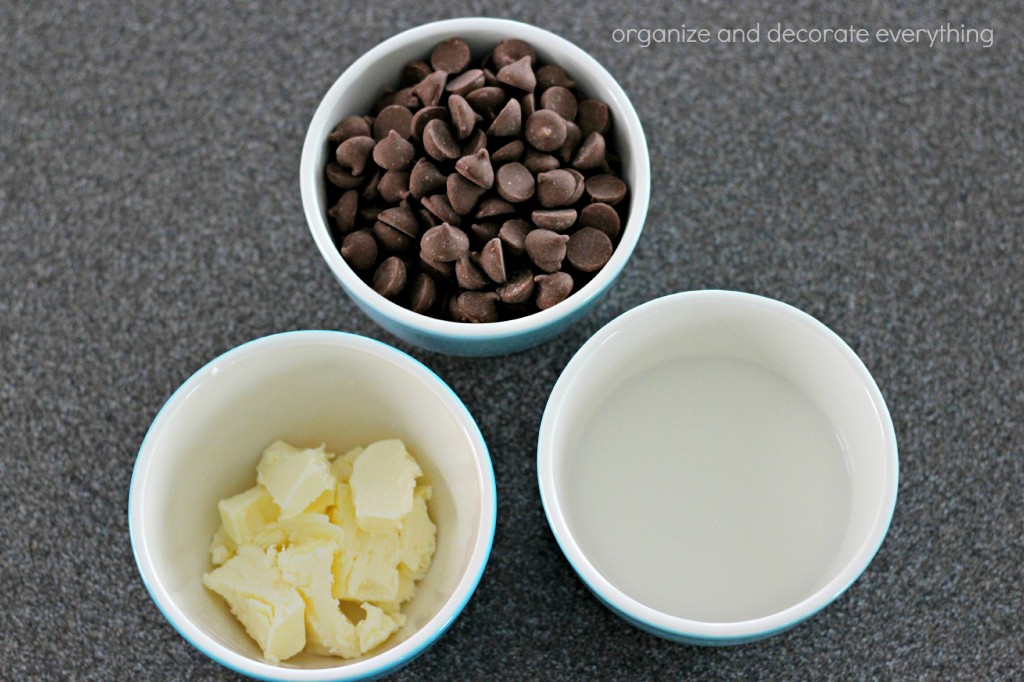 Place chocolate chips in a blender.
Heat milk and butter in a small saucepan over low heat stirring continually, just until mixture begins to boil. Immediately pour hot liquid into blender over the chips. Cover and blend at high speed until smooth, about 1 minute.
Pour into dessert dishes ad chill at least 3 hours, until set.
My family loves these Chocolate Pots. They're similar to rich pudding or a chocolate mousse but even better. They're smooth and creamy and so decadent! You can garnish them with cream and raspberries for guests but for a quick Sunday dessert we really didn't worry about the garnishment. The kids are already asking for them again so they might become a once a month treat.
I like using Guittard Chocolate Chips, they're 31% cacao and gluten free. I haven't tried using semi-sweet or dark chocolate chips yet but I think they would be just as delicious. Run out and get the ingredients if you don't already have them and make these Chocolate Pots this weekend. Your family and friends will thank you!