Since becoming a blogger I have had the opportunity to do many things I never thought possible. One of the most recent events I was able to attend was a Meet and Greet at KSL 5. We even got press passes for the night. Can you spot mine?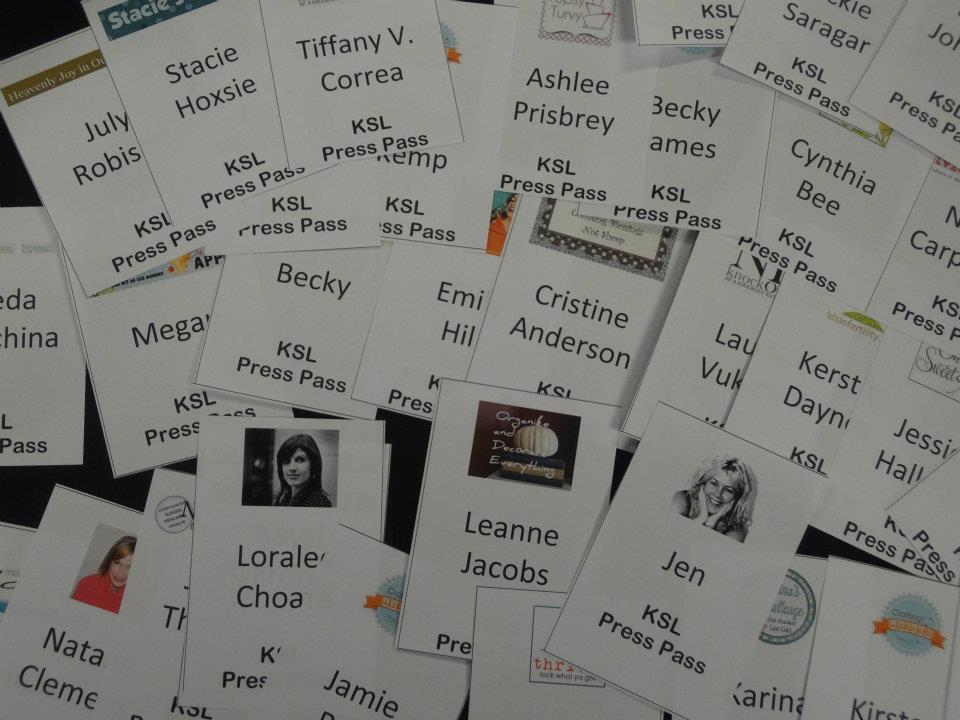 We got to chat with some of the News professionals at KSL. Dave, Nadine and Mike are in this picture. We also got to meet and talk with Kevin, Tom and Brooke. What an incredible and professional group. I could totally work here, but after seeing my News segment I'm sure that will never happen.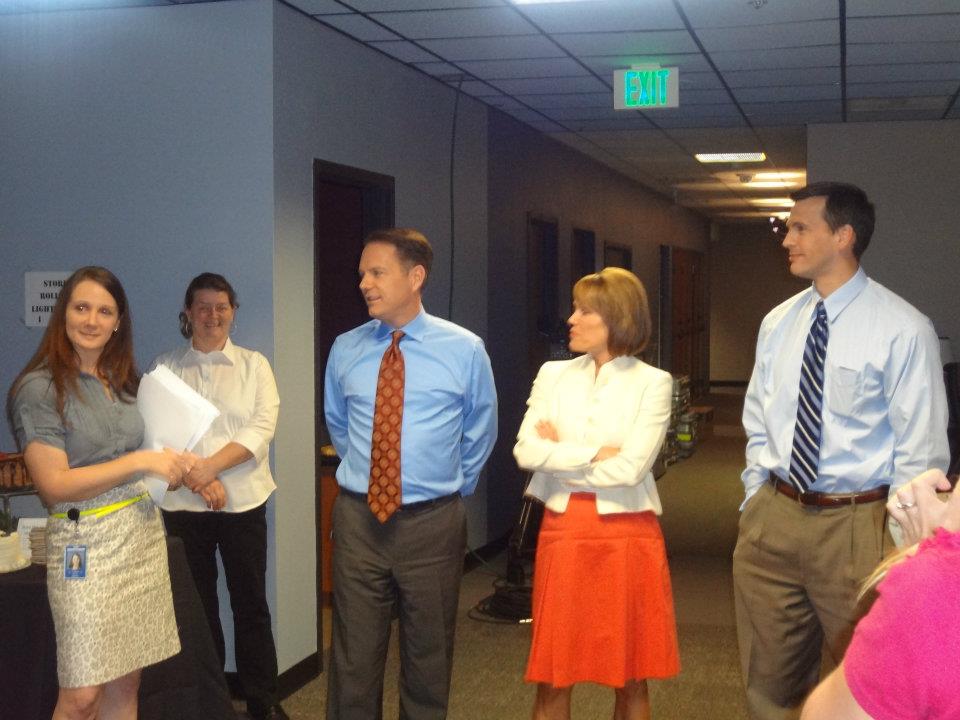 One place I did feel a bit more comfortable was on the radio. Veronica, Elisa and I were the first group of bloggers on the Nightside Project. We were on a "Ask a Woman" segment. I didn't have enough time to call hubby to have him listen but I'm going to see if I can find the clip. We were also asked about our blogs and other things. It was a lot of fun!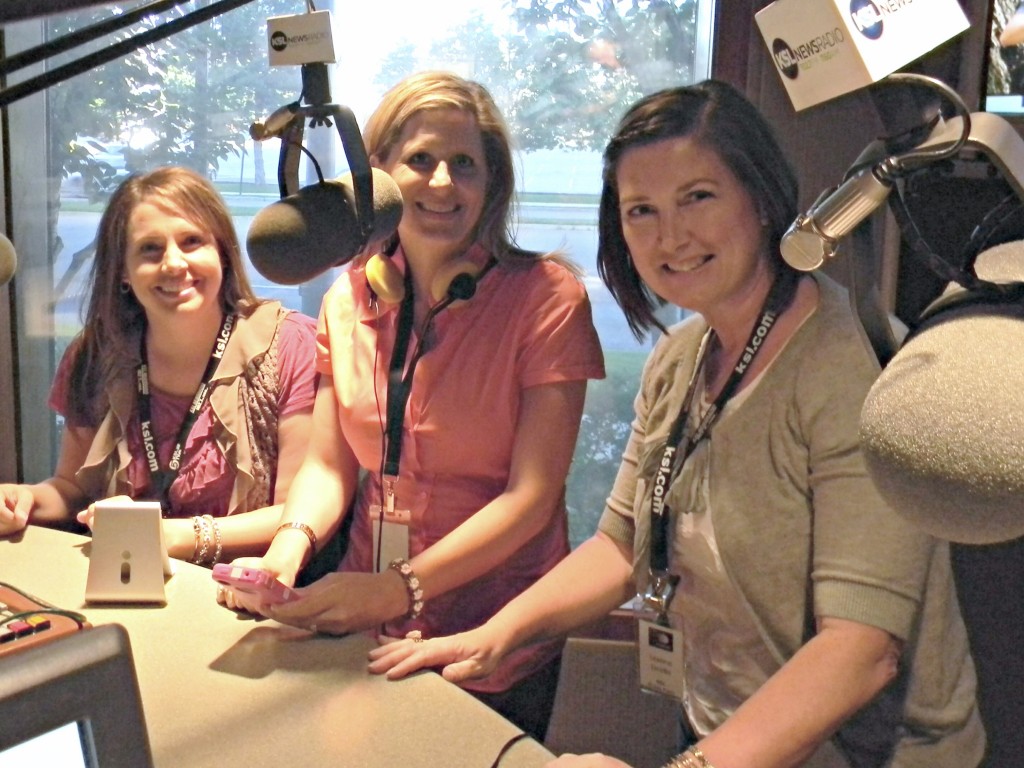 Alex is so welcoming and easy to talk too.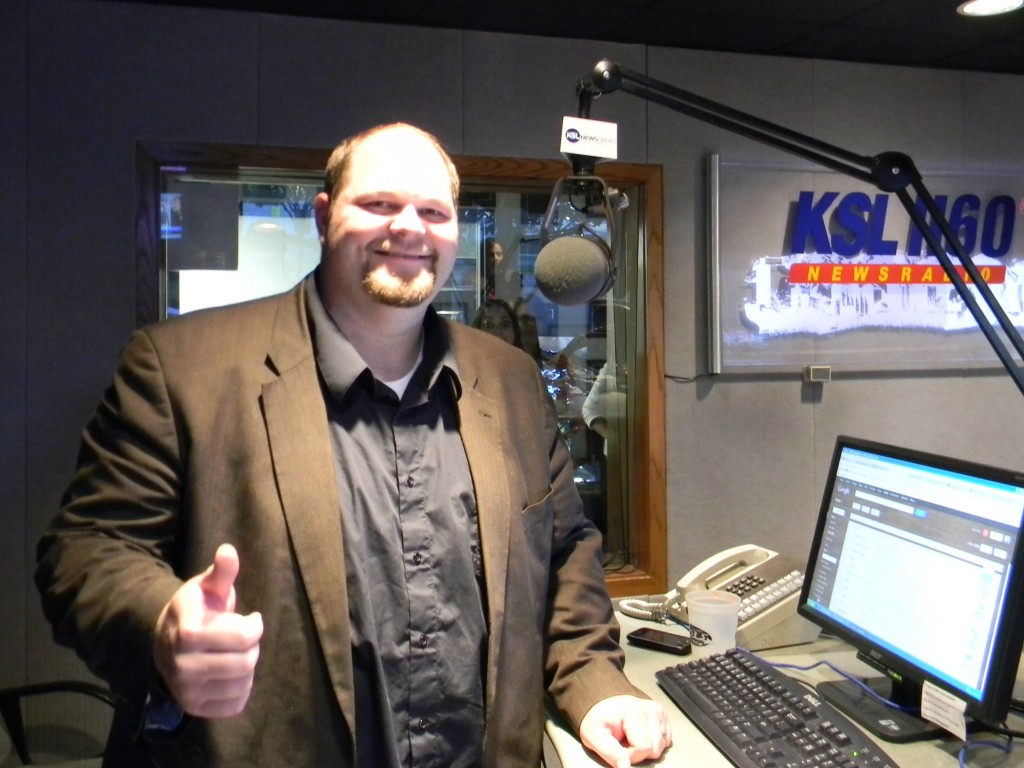 And Ethan is just as great. It was so fun to be on the radio with them. These guys are pretty awesome!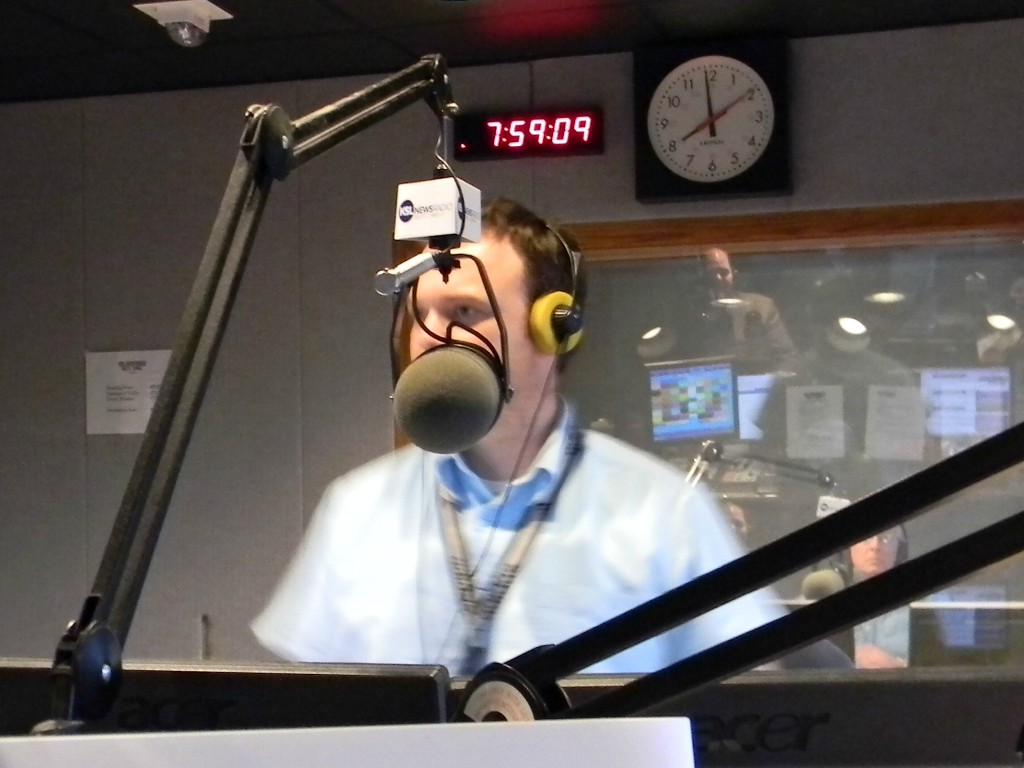 Karina and I got ready for our News segment. Sorry, I don't know what I'm doing in this picture. I had trouble reading the monitor. I wear glasses but didn't have them on that night so I was squinting through part of the segment and sound like I can't read since I can't see the words. If  I'm ever going to be a News Anchor I'll have to get contacts. Ha ha, yeah, like that will happen.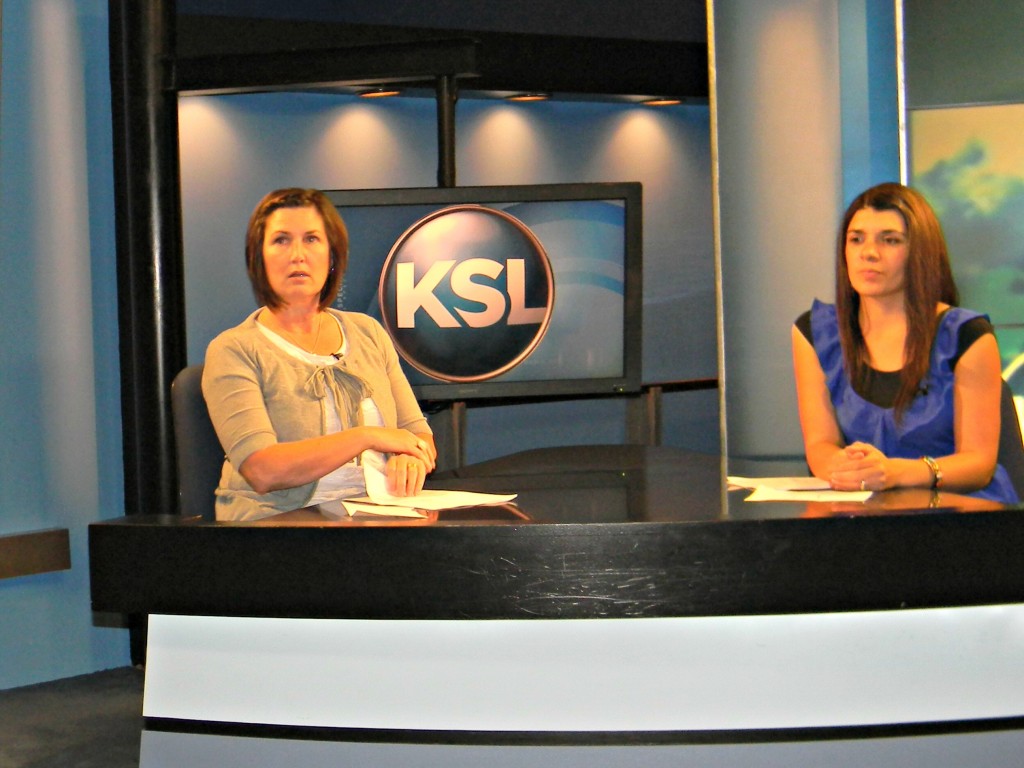 It's always fun getting together with new and old blogging friends. Karina and Kaysi are awesome bloggers and friends. We had a fantastic night.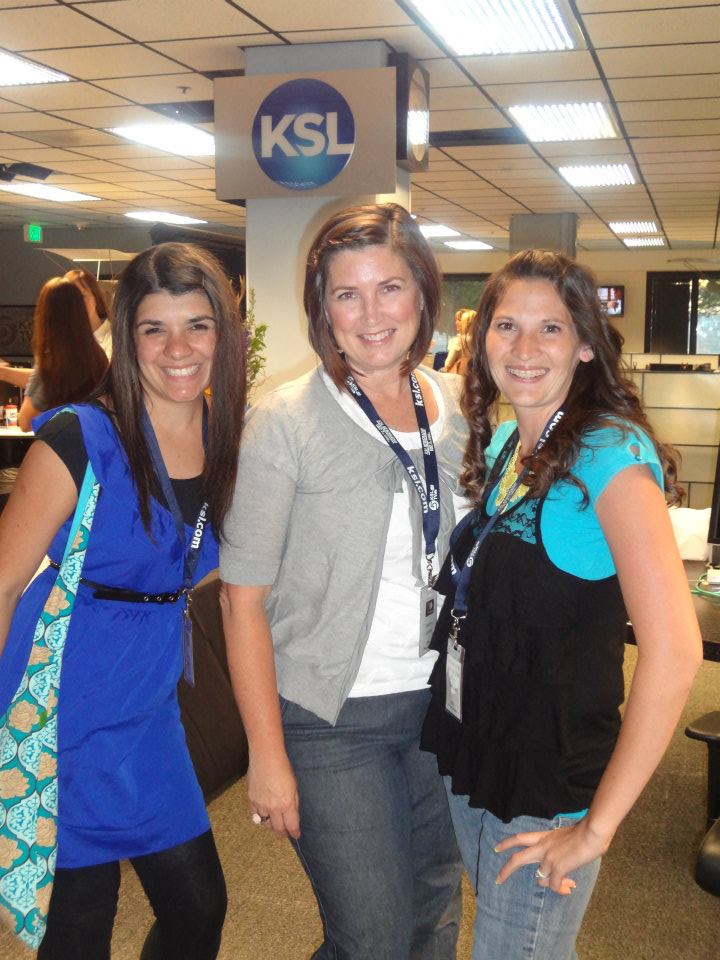 Can you tell Nike and I are happy to be here? Natalie set up this wonderful night for the bloggers to visit KSL. I learned it's a lot harder than it looks. I've been on Studio 5 a few times and have taught quite a few classes but this is totally different. I'm much better at ad lib than reading a script.