My kids have their own Christmas trees in their bedrooms. They're smallish, but they enjoy looking at them every night as they go to sleep. Here's Amanda's.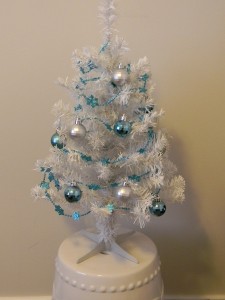 Emilee's.
Zachary's.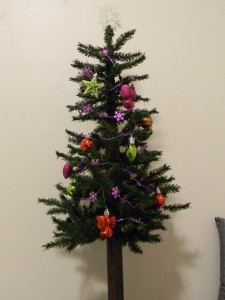 Ammon's.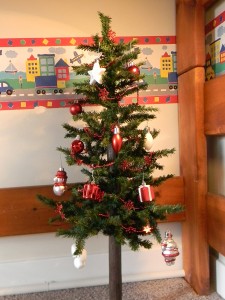 This is their big tree upstairs. It has all their made ornaments on it.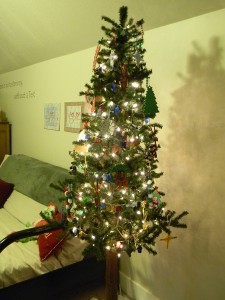 Zachary made the snowman this year.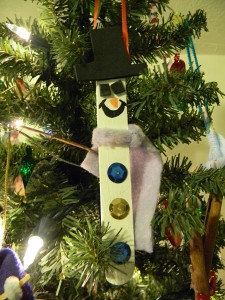 There's a lot of pom pom candy canes.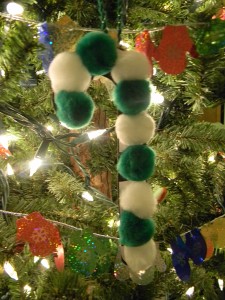 And a few baby Jesus' in a manger.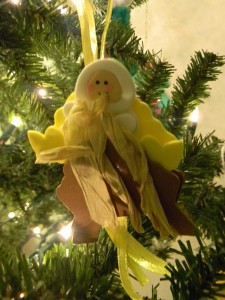 This is an elf Zach made this year at school. Apparently he's a wrestling elf and he won a trophy (it's not a knife).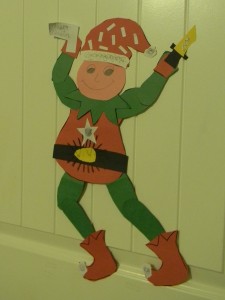 The reindeer are upstairs in the kid's area this year.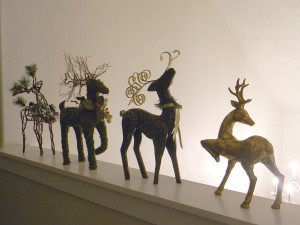 More reindeer upstairs.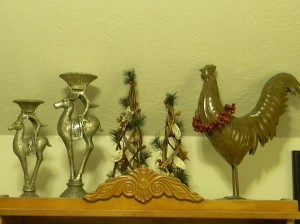 Amanda taking a picture of herself in the ornament tree.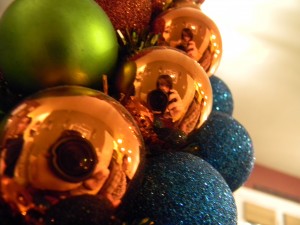 Do you have smaller trees around your home too? My kids love them.