Ammon has been planning his fort bed since Zach moved out into his own room.
Ammon with Benjamin and Julien (his nephews).

The boys had bunkbeds when they were sharing a room. Ammon was on the lower bunk.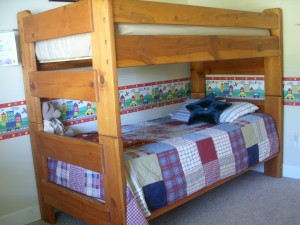 The bed had originally started out as a loft bed. We added an extra beam to the bottom to turn it into a bunk bed. When Zach moved out we took out the beam and changed it back to a loft bed.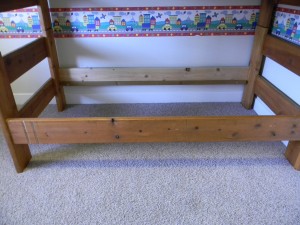 These are the supplies I used for Ammon's fort. The closet rod was removed from Amanda's closet when we decided to put her dresser in there. So it was f-r-e-e, Yay! The drop cloth and rod hardware were bought at Wal-Mart.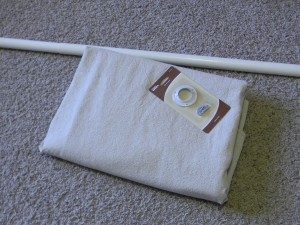 First, I measured and cut the drop cloth to fit under the bed. It measured 48″ then I added 5″ to allow for the curtain pocket.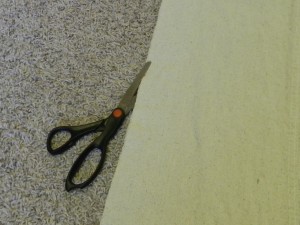 I drilled holes for the screws for the hardware.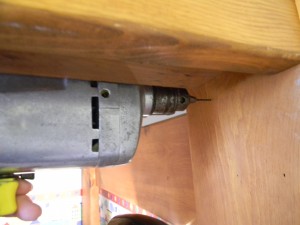 Then screwed the rod hardware into the bed frame.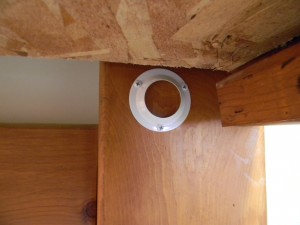 I added the material, then tightened the rod to fit the space perfectly.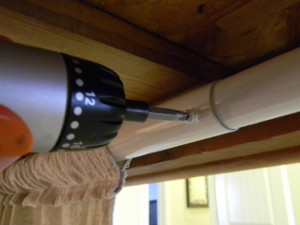 This is how it looks from the inside of the fort.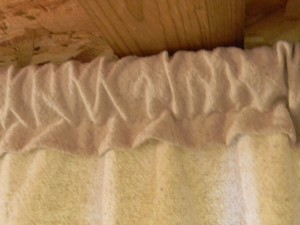 And here's the finished fort. I probably should of made the bed before I took the picture. Oh, well. Real life, right? He's trying to decide if he wants the end covered too. It faces away from the door, so I don't think he's too worried about it.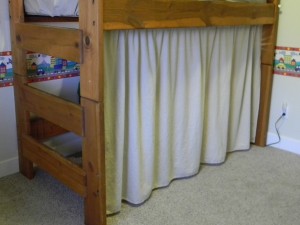 We added a clip on light to the front ladder. He says he wants a desk to go in his fort, so he can sit at it and be President of his Club. I guess I'm hunting for a desk next.