Sunday– Mmmm, peppermint ice cream, candy cane hot cocoa, and eggnog. I love this time of year. Need I say more.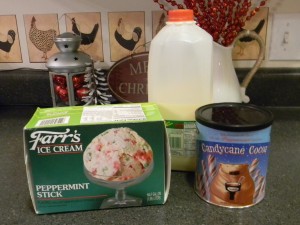 Monday– It's so cute how our city decorates for Christmas every year. We've lived here 7 years and look forward the day they put the decorations out every year. This is in the display in front of the City Offices.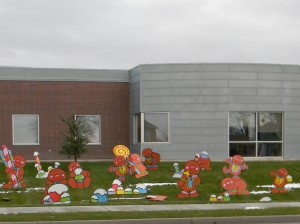 Tuesday– I talked about the cookie exchange at Jen's house a few posts ago, so I won't go into the details now. But it was so great getting together with blogging friends and eating yummy treats.   
Wednesday– I love being in Activity Days with these sweet girls. They are so much fun! We had a little party for Christmas. We played a few "minute to win it" games, ate treats, and had a fun gift exchange.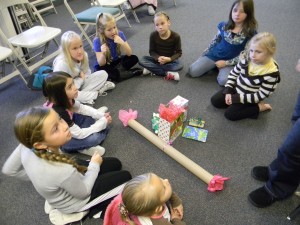 Thursday– This is what my laundry room looks like after I've been sick for a few days. That's all I going to say about it.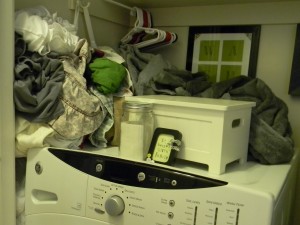 Friday– The classes in the Chinese Immersion Program had a little program before school got out for Christmas break. They sang some songs in Chinese and English then showed us an example of their Chinese lessons. It was hard to get a good picture of him because it was so crowded. I know he's not singing here, but he looks so sweet in this picture.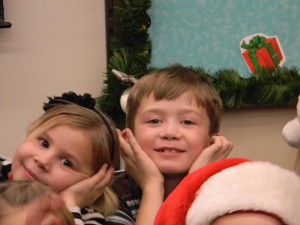 Saturday– The boys worked for hours on their snowmen. They were so proud of them. It started getting warmer, then it started raining, then they came crashing to the ground. Zach came in so bummed. He went out a little later trying to add more snow to it, but it was getting to warm. He keeps looking at the weather report to see when it's suppose to snow again.