Here is my inspiration for this project. I believe it 's from House Beautiful magazine. I saw it a month ago and wanted to make one for the mudroom but could only use materials I already had on hand, so mine's quite a bit different from the inspiration photo. And quite a bit smaller too.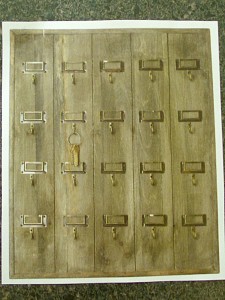 I wanted to add a bit more blue to the mudroom to go along with the storage totes. This blue was a little too dark, so I added some white. The ratio I used is 1 part blue to 3 parts white.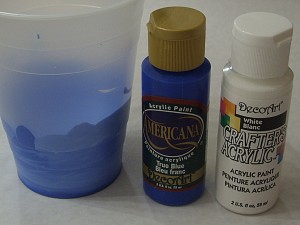 I cut the bead board, we had left over from the mudroom walls, to make a 12″x12″ square. Then hubby cut some leftover molding to fit around the bead board as a frame. I only brushed on 1 coat of paint because I wanted to sand it a bit and have the white show through.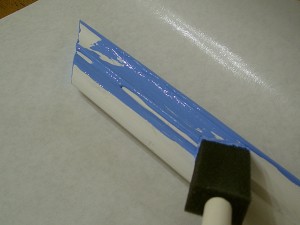 I put letters on the back of the frame pieces to remind me where each piece fit the best.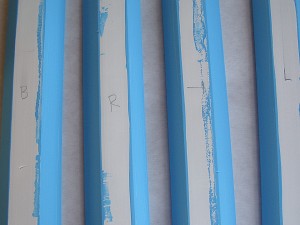 These are the gorilla glue products I used for this project.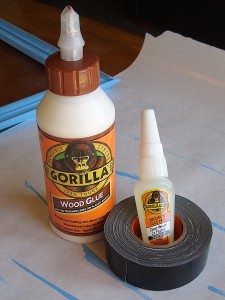 I applied wood glue to the back of all the frame pieces and made the frame on the bead board one piece at time.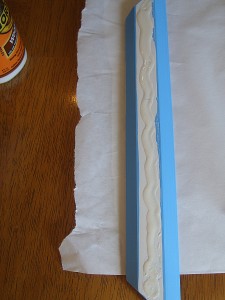 I applied wood glue to 1 end of the frame piece. On the last frame piece I applied wood glue to both ends. Then made sure the pieces were all firmly in place.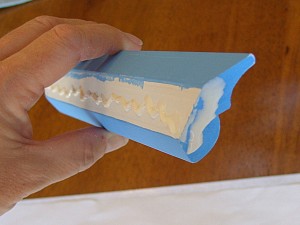 The pieces needed to be clamped for a few hours, but I didn't have a clamp that would work. So I used the Gorilla glue tape to hold it in place and it worked great. After a few hours I was able to take the tape off.
These are the other supplies I had on hand to use.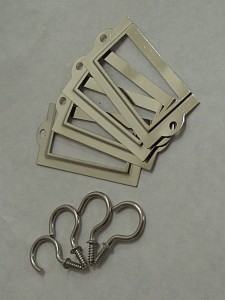 Since I only had the scrapbooking book plates, I used brads as the nails.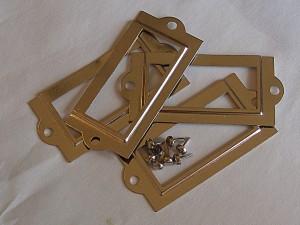 And used gorilla glue to hold them in place.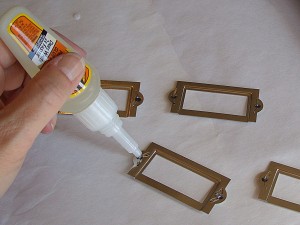 I think they look pretty good for cheater book plates.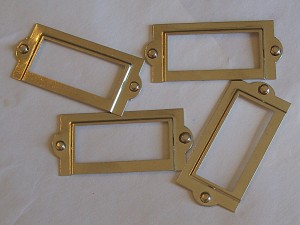 Then I used gorilla glue to adhere them to the bead board.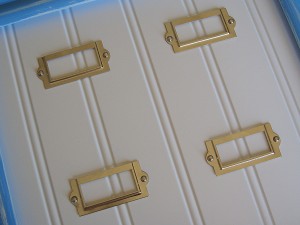 I had to drill little tiny pilot holes for the hooks.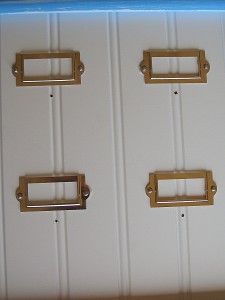 Once drilled, I was able to screw the cup hooks easily into the bead board.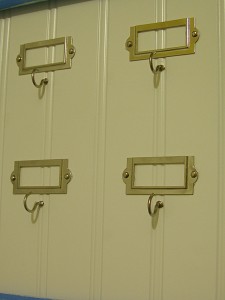 Ta-Da! And here it is with keys hanging on it.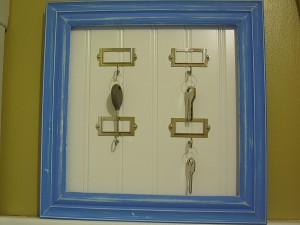 Pretty cute, huh? Now I need to make some cute labels and that will be later because I'm done for today.