I'm sharing my favorite finds from IKEA for under $25. Most of these I have in my own home. Click on the links for more info. None of these are affiliate links (I'll let you know when those are used) I'm just sharing some of my favorites.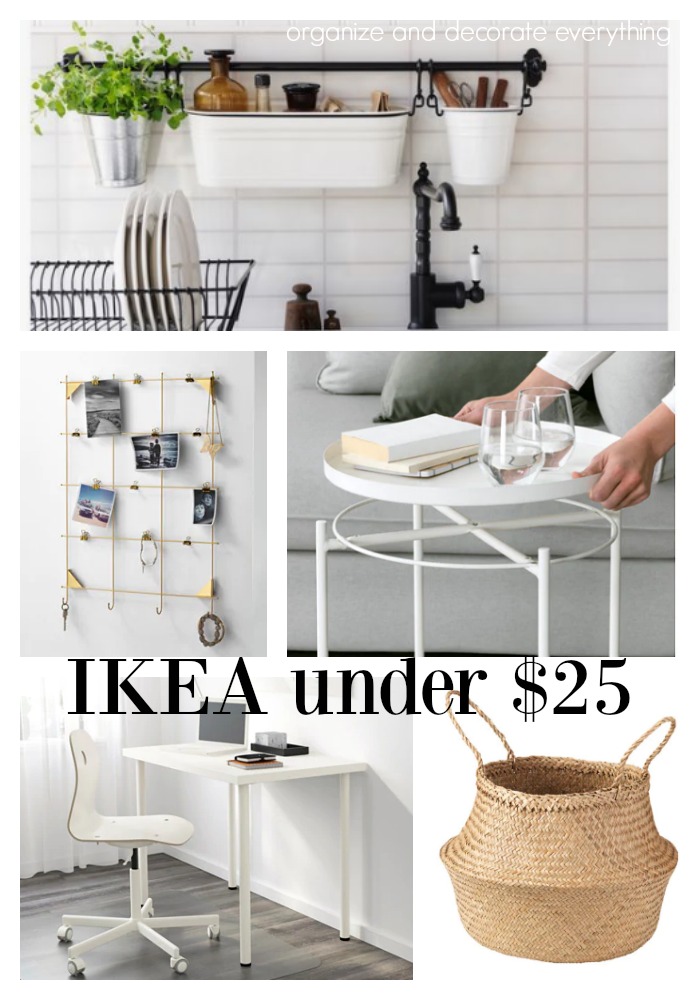 Let's start with my favorite LINNMON Desk Top. I have 4 of these in my home because of their price and clean lines. The one in my craft room is on top of two short bookcases to create a storage filled craft table. My daughter, husband, and I all have them as inexpensive desks. My husband has the longer top to hold both of his computers and my daughter chose different legs for hers. The piece is very sturdy and versatile priced at $24.99.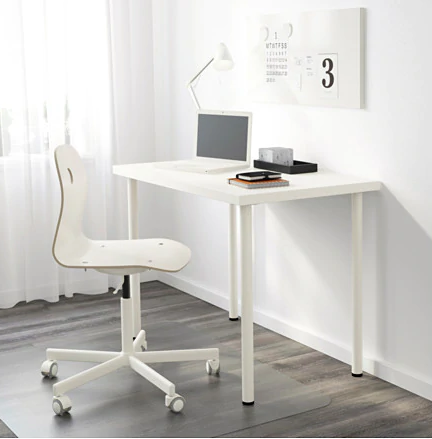 I bought the MYRHEDEN Memo Board about a year ago and have been so pleased with it. I have it down the little hall on the way out to the garage. It holds my favorite pictures and recent memories. It can be used in almost any room to display your favorite things. It's quite large and only $14.99 (clips included).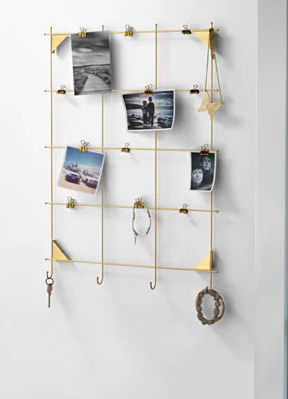 IKEA has a pretty good selection of lanterns in different finishes and styles. The BORRBY Lantern is available in black and white and it's priced right at $9.99. It looks beautiful with a single large pillar candle in it.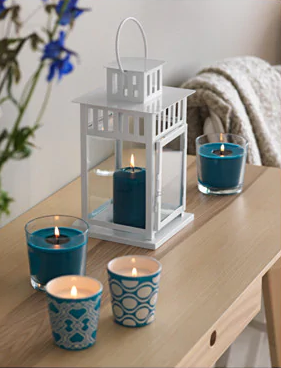 If you don't have a coat closet or room for a hall tree these TJUSIG Hangers are a great option plus they also look like a piece of art. You can stack 2 on top of one other to make them taller. At only $12.99 you can buy several.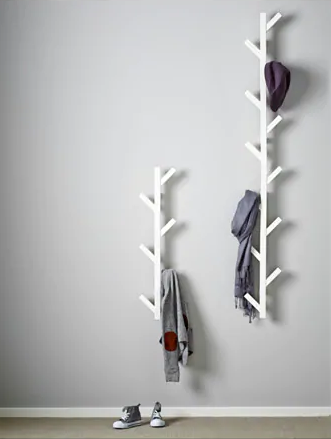 IKEA has several beautiful pillow covers but for some reason I'm always drawn to the black and white ones. Here's a little tip for you, I buy the pillow inserts a size larger than the pillow cover for a plumper pillow. The JOHANNE cushion cover is only $12.99.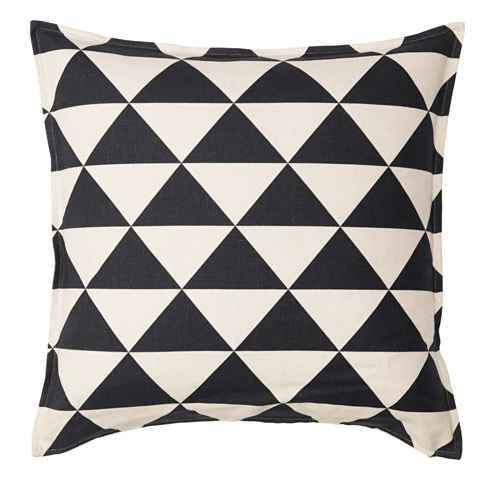 I don't have this table yet but it's on my list to buy soon. I need a little table to sit by a chair in my bedroom and I think it will be perfect. One of my favorite things is furniture or products with double duty. I think the GLADOM Tray Table is a great price for $24.99.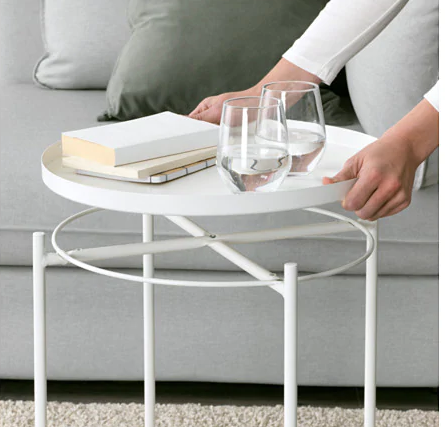 These are my absolute favorite shelves. We're in a rental now so I don't have any on the walls here but in my old house I had them all over. The LACK Wall Shelf also comes in several different finishes and sizes. While white is my favorite I had a different wood finish in my boys rooms and loved it. The price is only $19.99 for the 43″ length.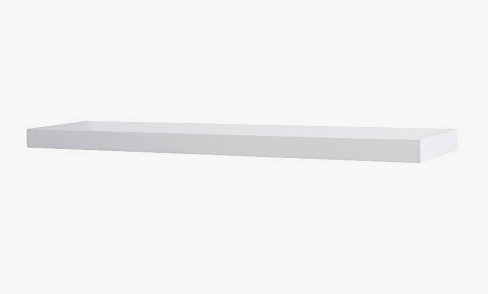 I have a soft place in my heart for baskets and this one is adorable. I love the wood handle against the crisp white. Of course, it would look great in the kitchen but it would also look amazing holding stuff in the bathroom, closet, craft room, or bedroom. The RISATORP Wire Basket is available for $12.99.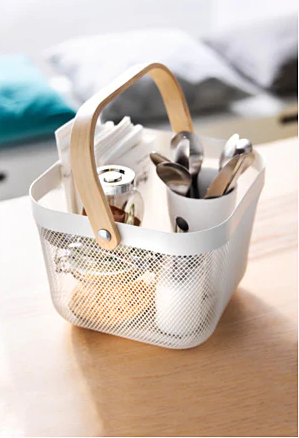 I have plans to refinish at least 2 dressers this year. One of them is for my son's room so I'm considering these OSTERNAS Leather Handles. Aren't these fun? I love the look. You can purchase them for $13.99 for a pack of 2.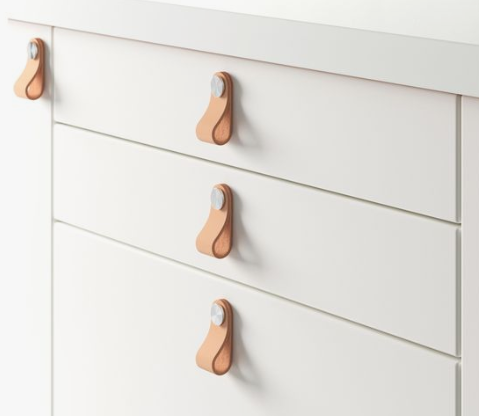 I told you I have a thing for baskets. The FLADIS Basket is so pretty and versatile. You can keep it like this or turn down the sides to show the contents. The basket can be used in really any room to hold almost anything. This is another product I have on my purchase list, especially for only $12.99.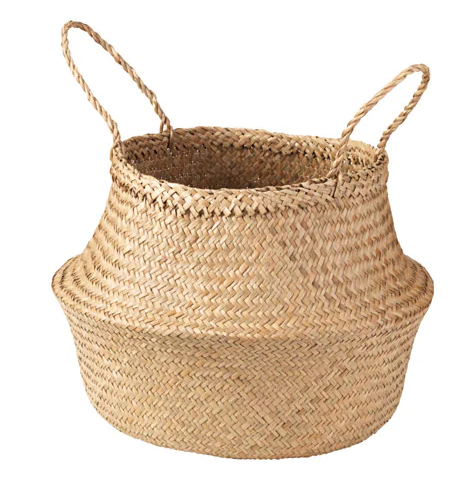 Like I said, I love versatile pieces. I love how this rail system can be customized to whatever you need. The large FINTORP Condiment Stand can also stand alone on the bathroom, kitchen, or laundry room counter. It's $14.99 for this one piece.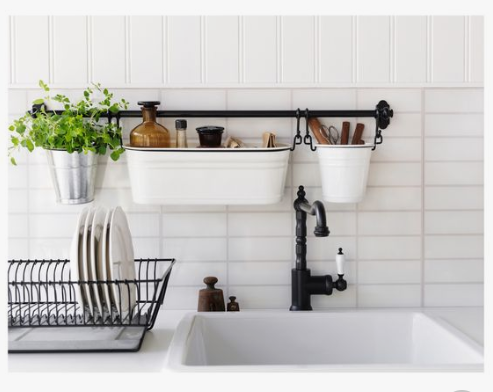 My boys and husband are rough on hangers. After breaking several plastic ones I decided to find something sturdier. The BUMERANG Clothes Hangers have been worth the purchase. No more broken hangers and their closet looks so much better. They are $5 for a package of 8.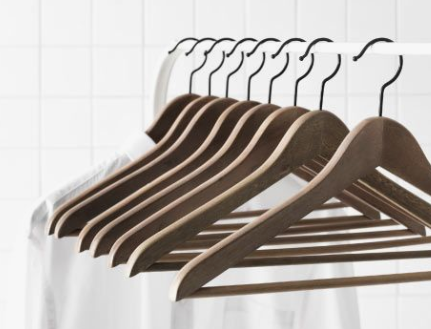 I'm on my way to IKEA next week to make my new purchases. Which is your favorite?
Pin it for later: