When I think of the holiday season I can't help but think of all the memories we have created as a family. I hope that each year brings more and more memories for my children to cherish. No presents ever compare to the time we spend together as a family creating new traditions and special memories. Even though my kids are getting older they still look forward to Christmas in anticipation of what the holiday will bring. One of our favorite things to create is a countdown to the big day. Every year has been a little different, sometimes it has included special ornaments, sometimes there have been little treats, and this year the kids are more than happy that it includes chocolate. This year we created a Hershey's Kisses Christmas Countdown in the shape of a tree.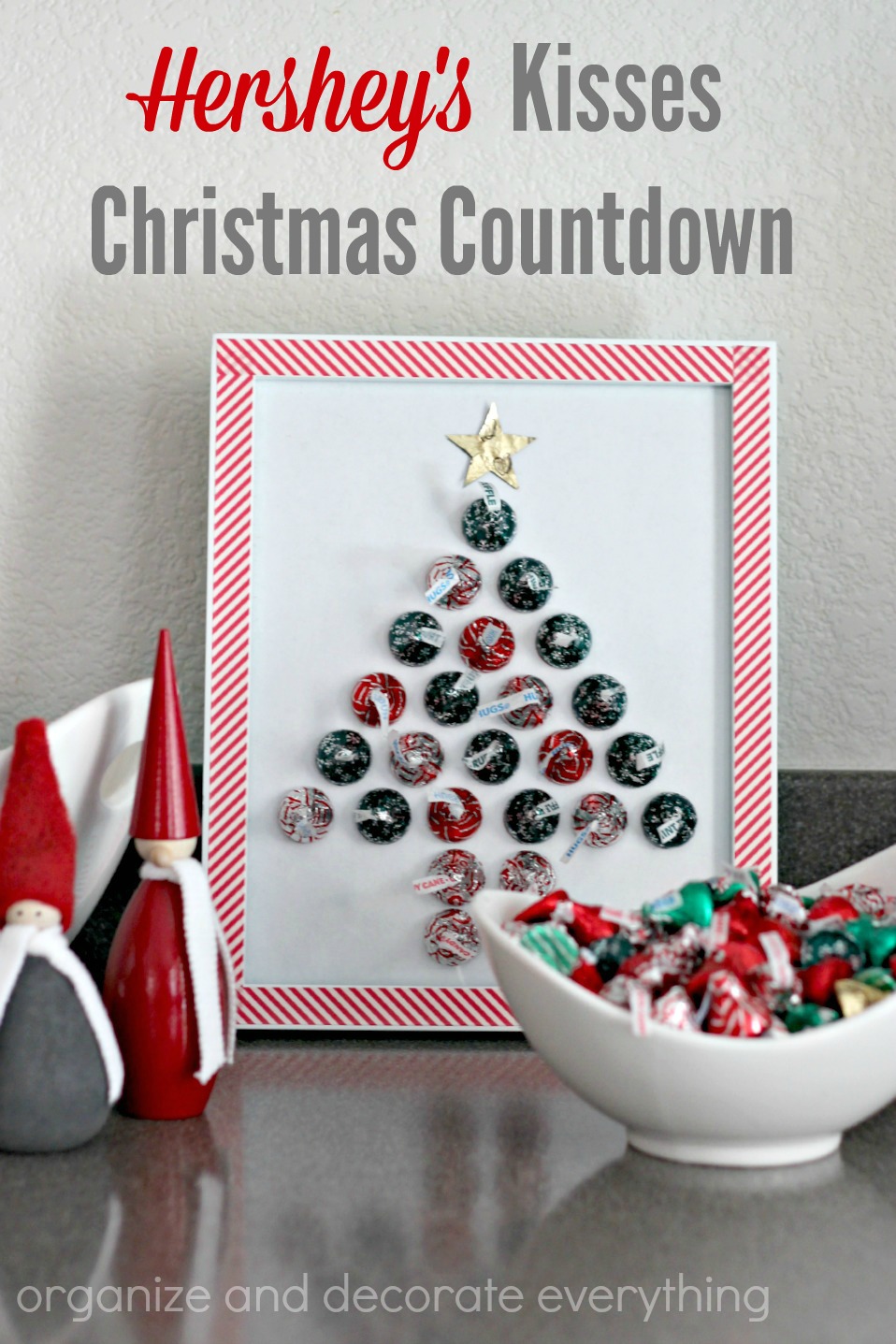 As soon as I knew we were going to be creating something with Hershey's Kisses chocolates I wanted it to be a project we could enjoy every day of the month. I love that this project is so easy that even small children can participate, if they don't eat all of the candy first, this is. Actually that was hard for all of us.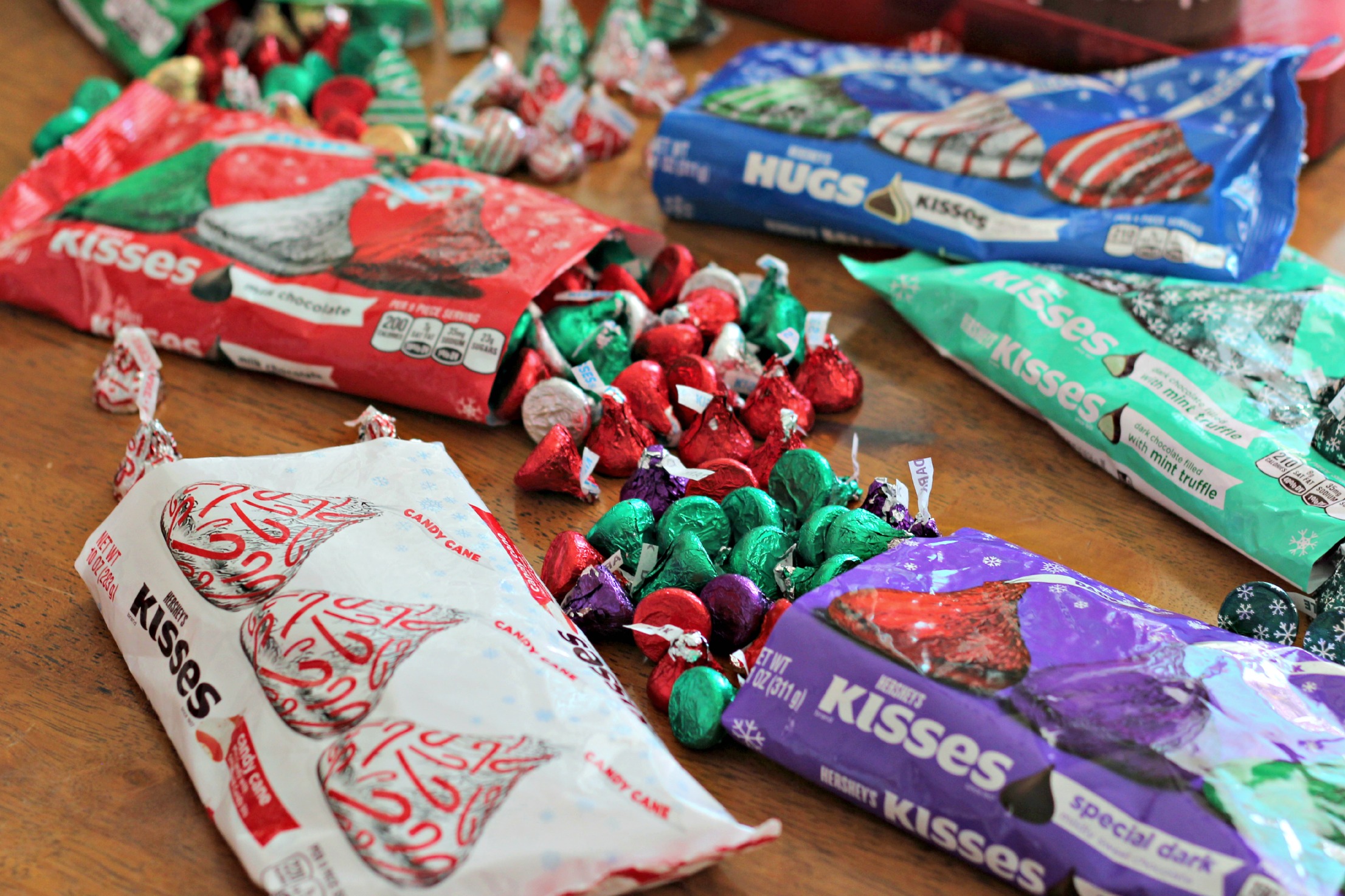 You will need:
8×10 frame
Washi tape
Countdown Printable
Glue dots
Hershey's Kisses Milk Chocolate chocolates in red, green, and silver foils
Hershey's Kisses Candy Cane Mint candies
Hershey's Kisses Milk Chocolate with Almonds
Hershey's Kisses Special Dark chocolates
Hershey's Kisses Dark Chocolates with Mint Truffle
Hershey's Hugs candies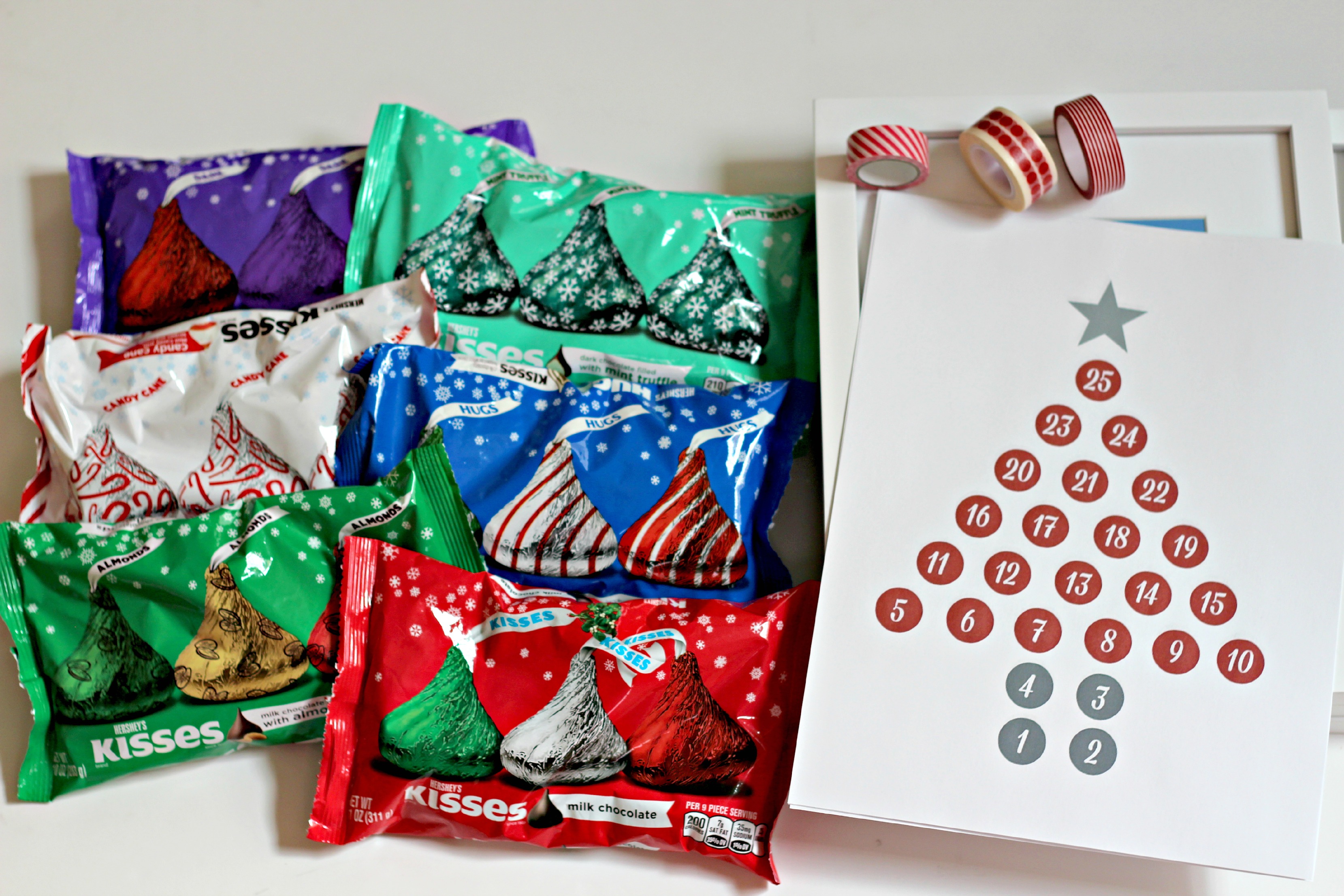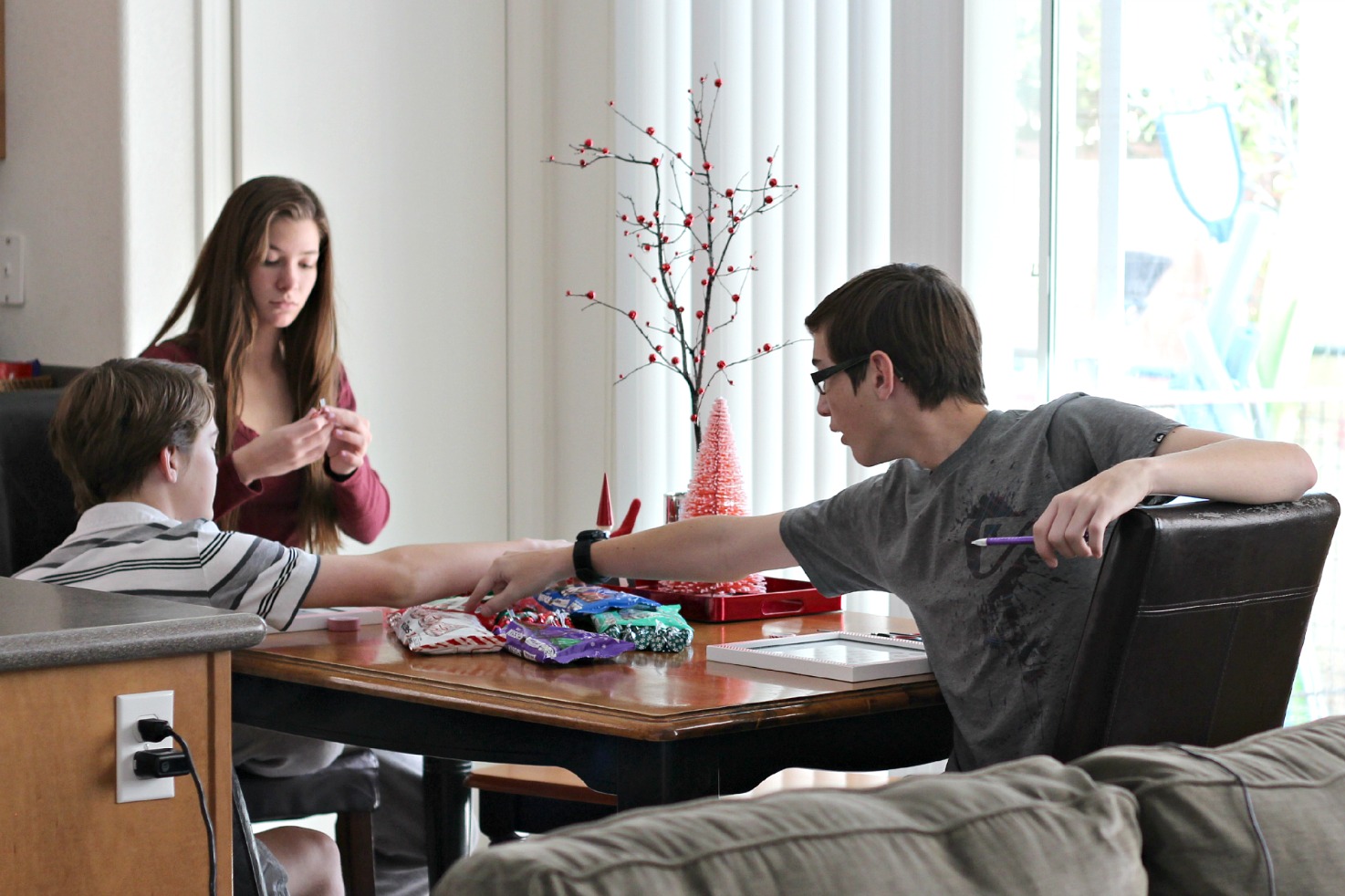 Print the countdown printable by clicking on the text below the photo, then pop it in the frame. I love printables because all the work is done for you.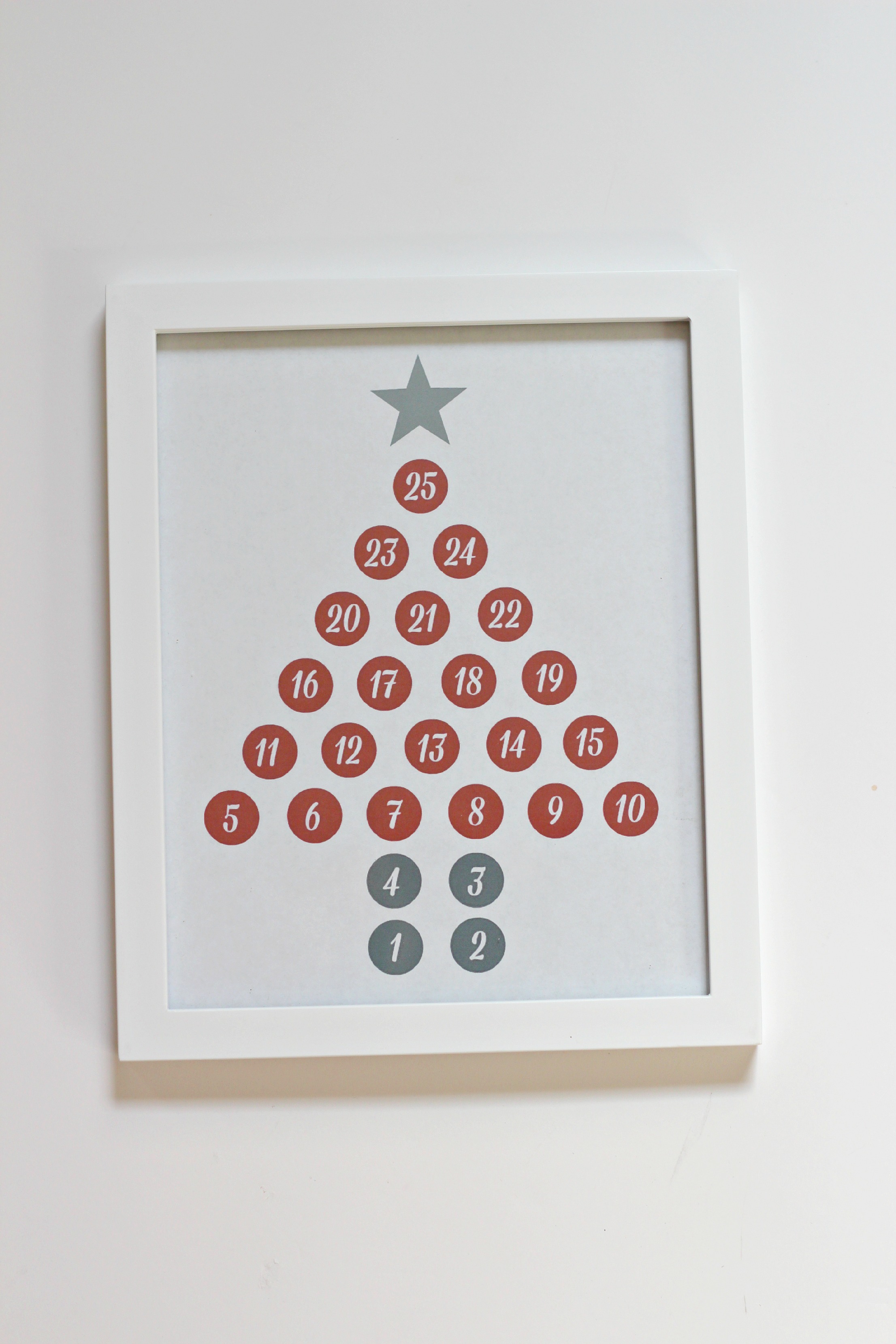 Hershey's Kisses Christmas Countdown printable
The frames are white but we wanted to add a little more color to them so we applied washi tape to the front of the frame. The washi tape can easily be removed and the frames used for something else once the countdown is finished.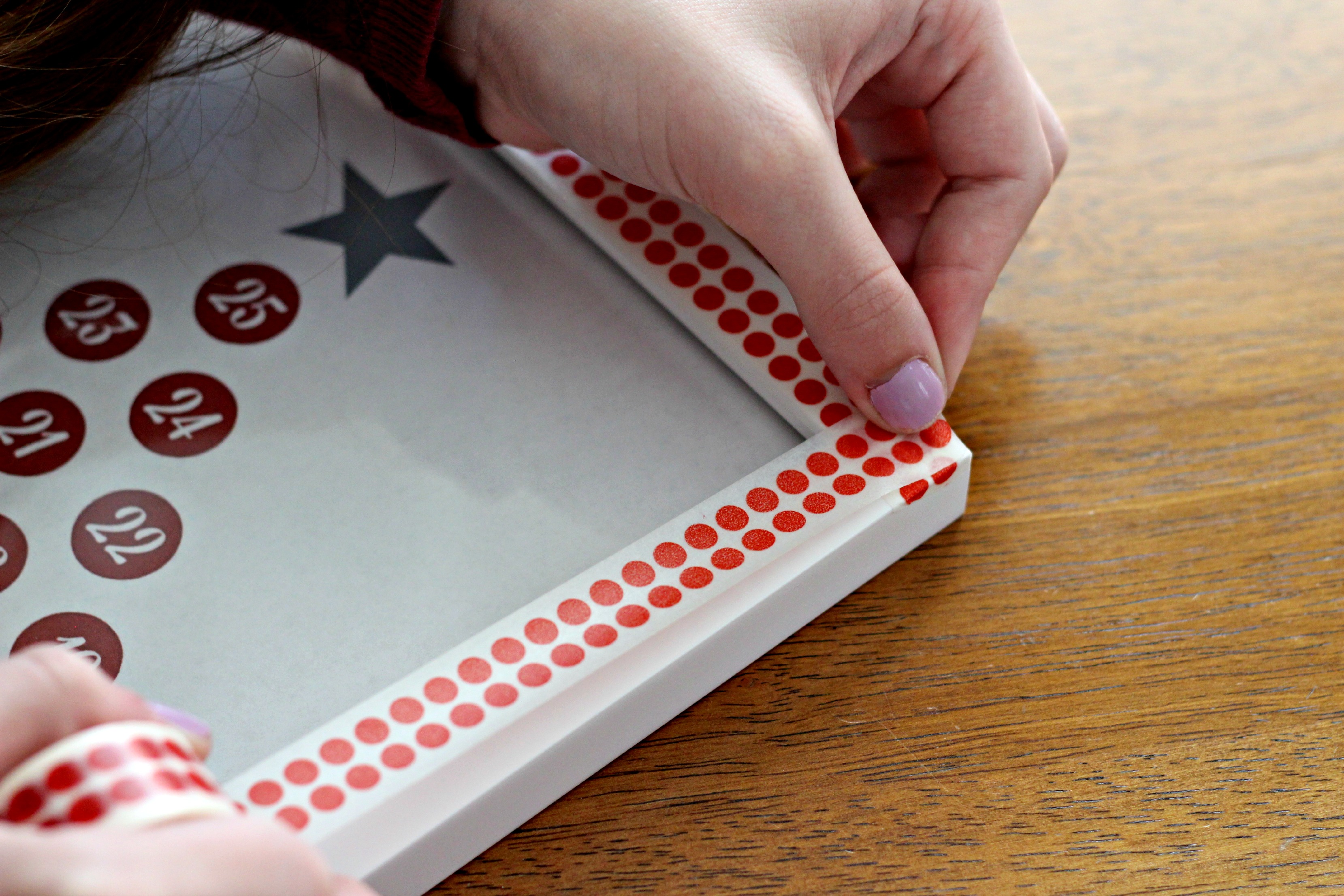 Now comes the fun part! It's time to decide which Hershey's Kisses chocolates will be on the countdown. My kids decided which chocolates they wanted by choosing their favorite flavors, and because they're my kids they also put them in a pattern. My favorite is Hershey's Kisses Candy Cane Mint candies, perfect for this holiday season. Which is your favorite?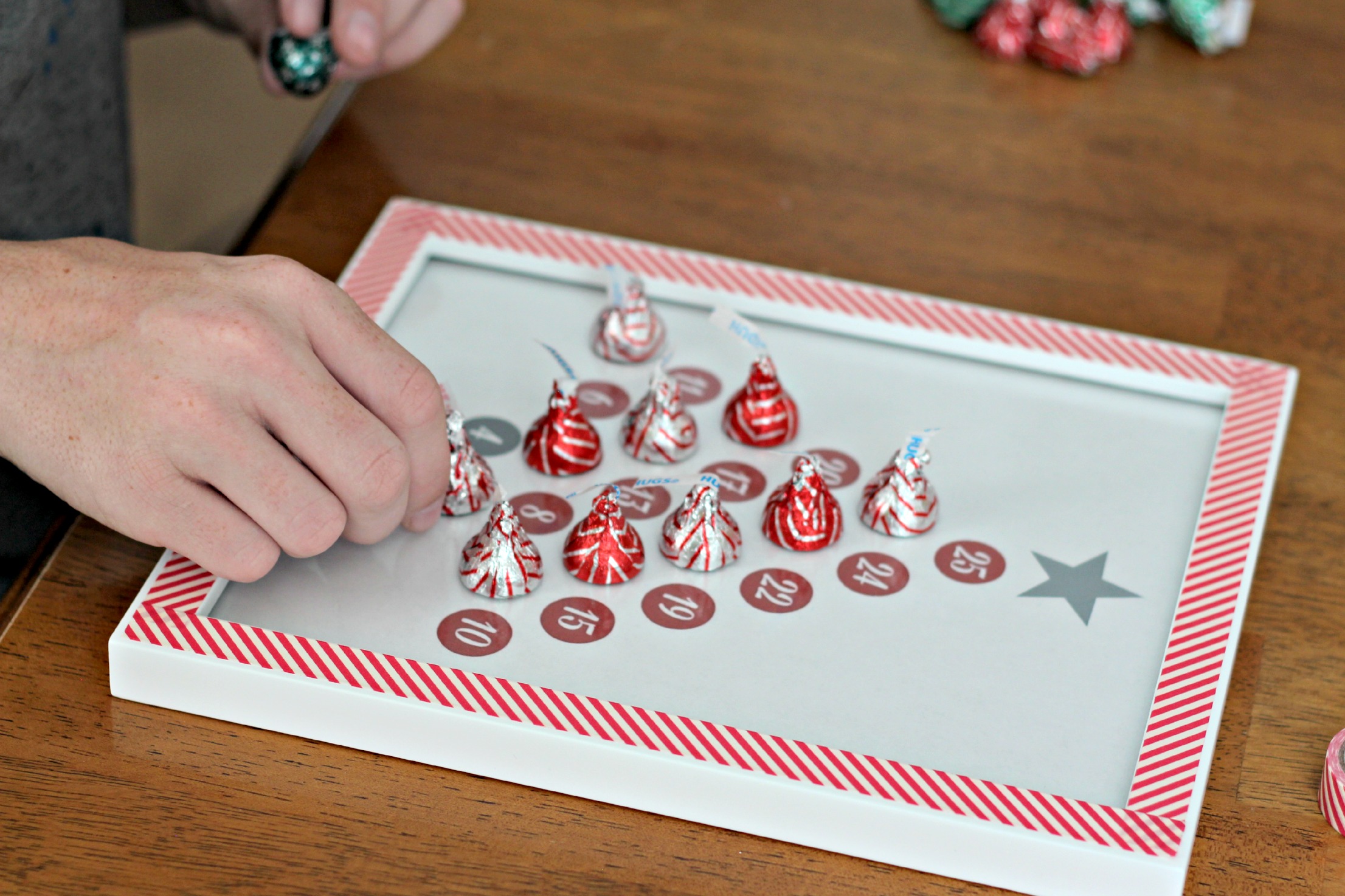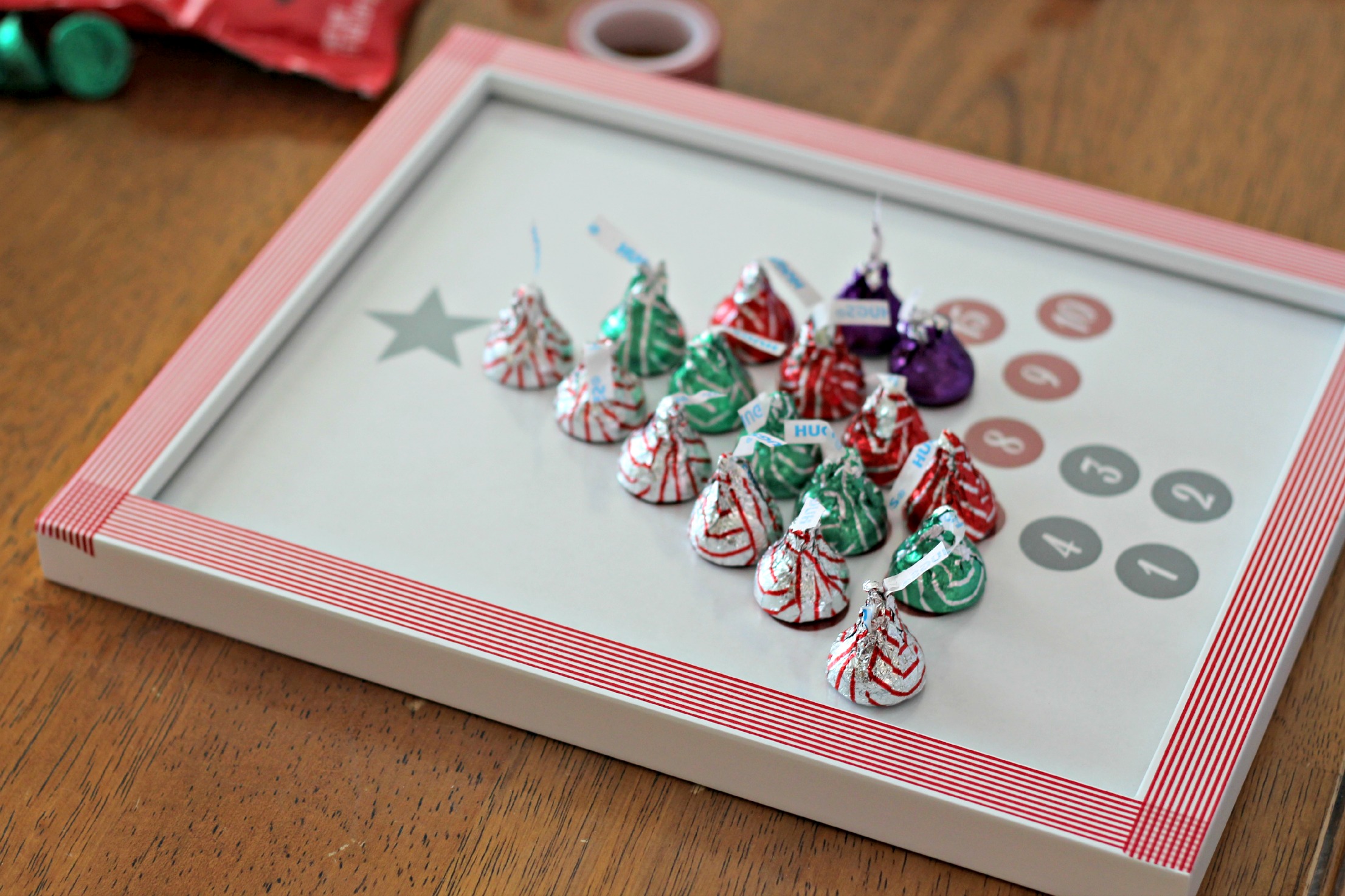 We applied the chocolates to the glass using glue dots. They keep the Hershey's Kisses on really well and the glue dots comes off the glass easily when the chocolate is removed.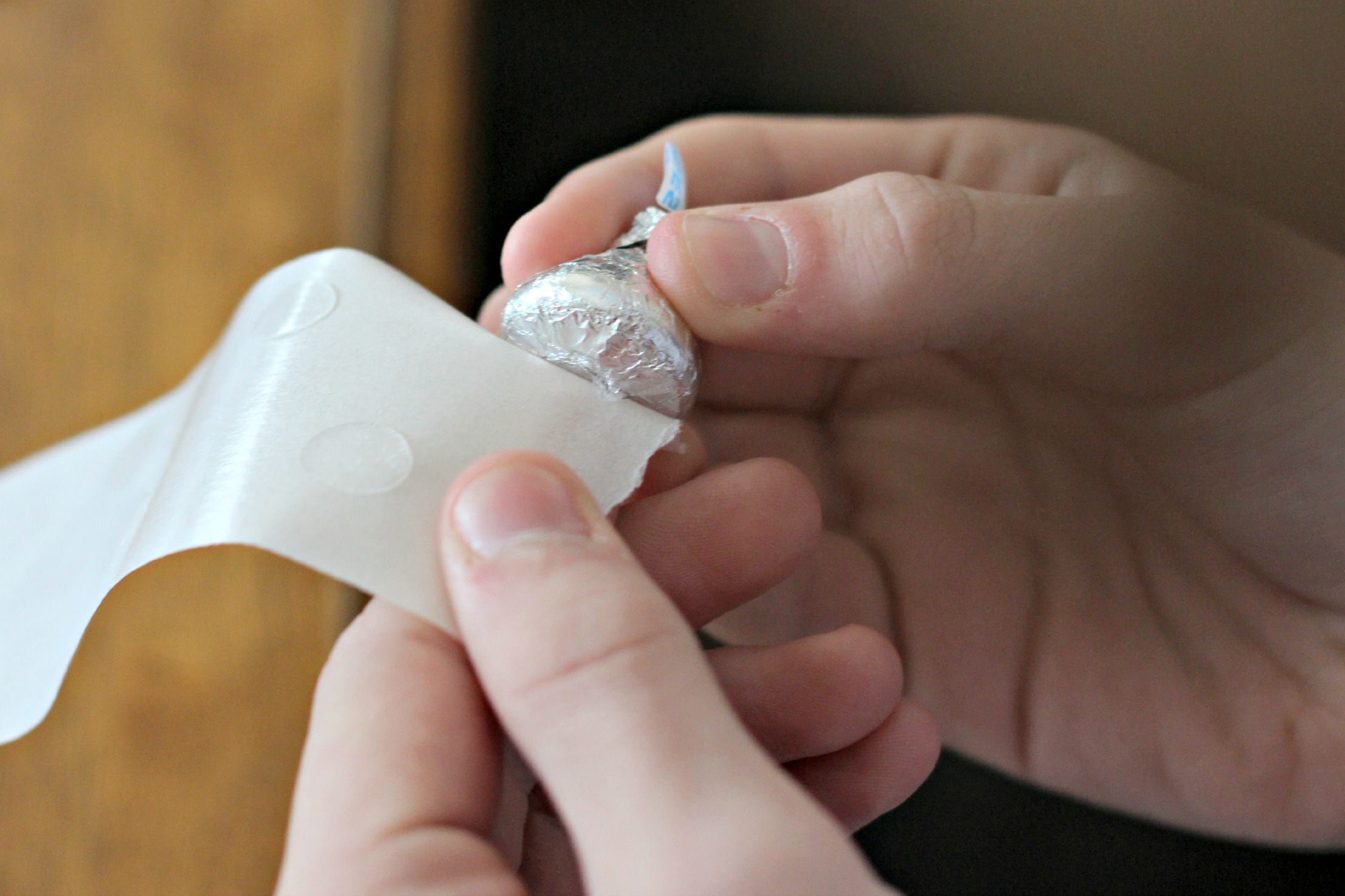 Once all the Hershey's Kisses were applied we needed a star on the top of the tree so my kids thought of using the foil from one of the Hershey's Kisses chocolates. They traced a star on the wrapper, cut it out, then applied it to the top of the tree using a glue dot.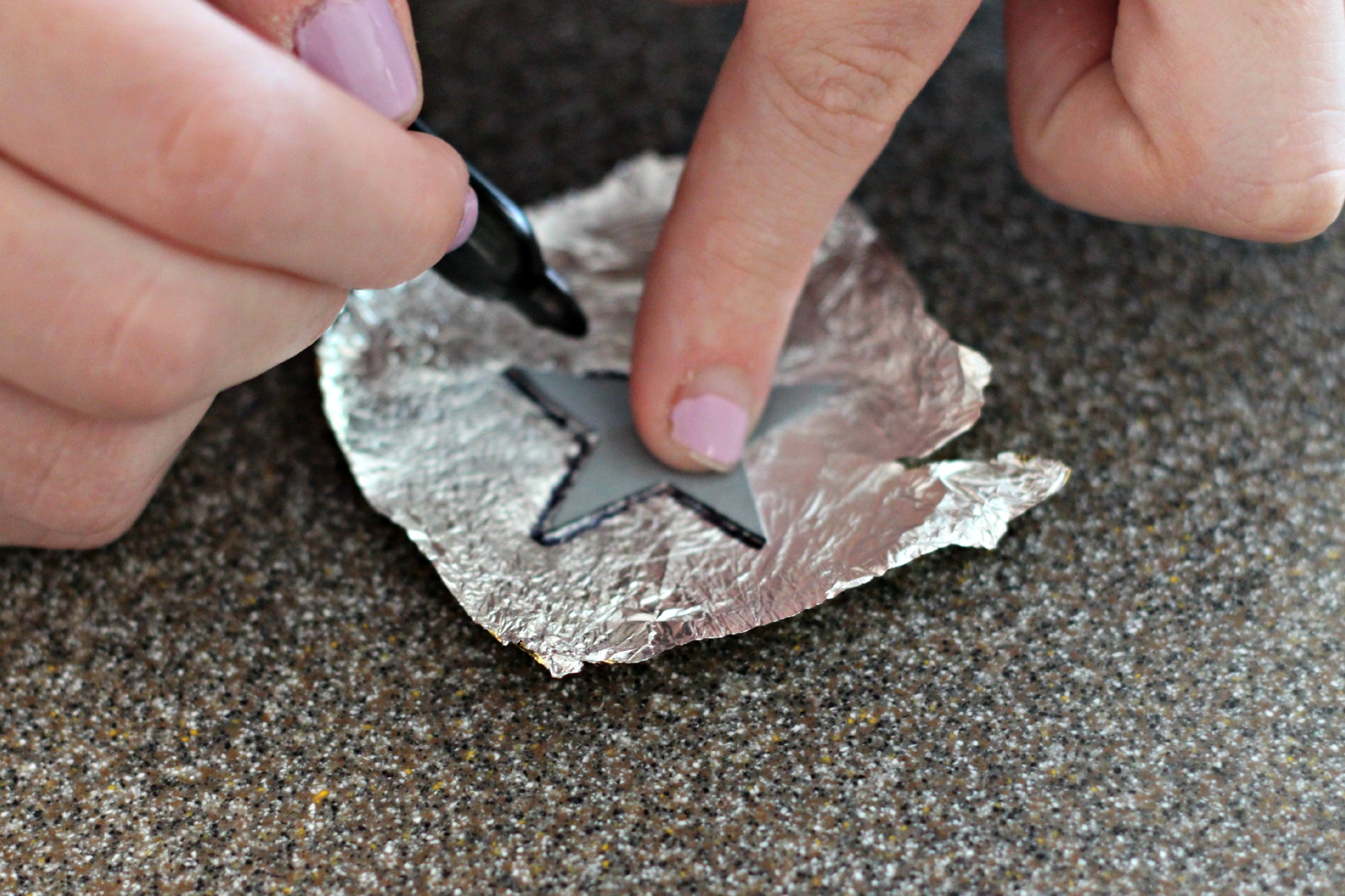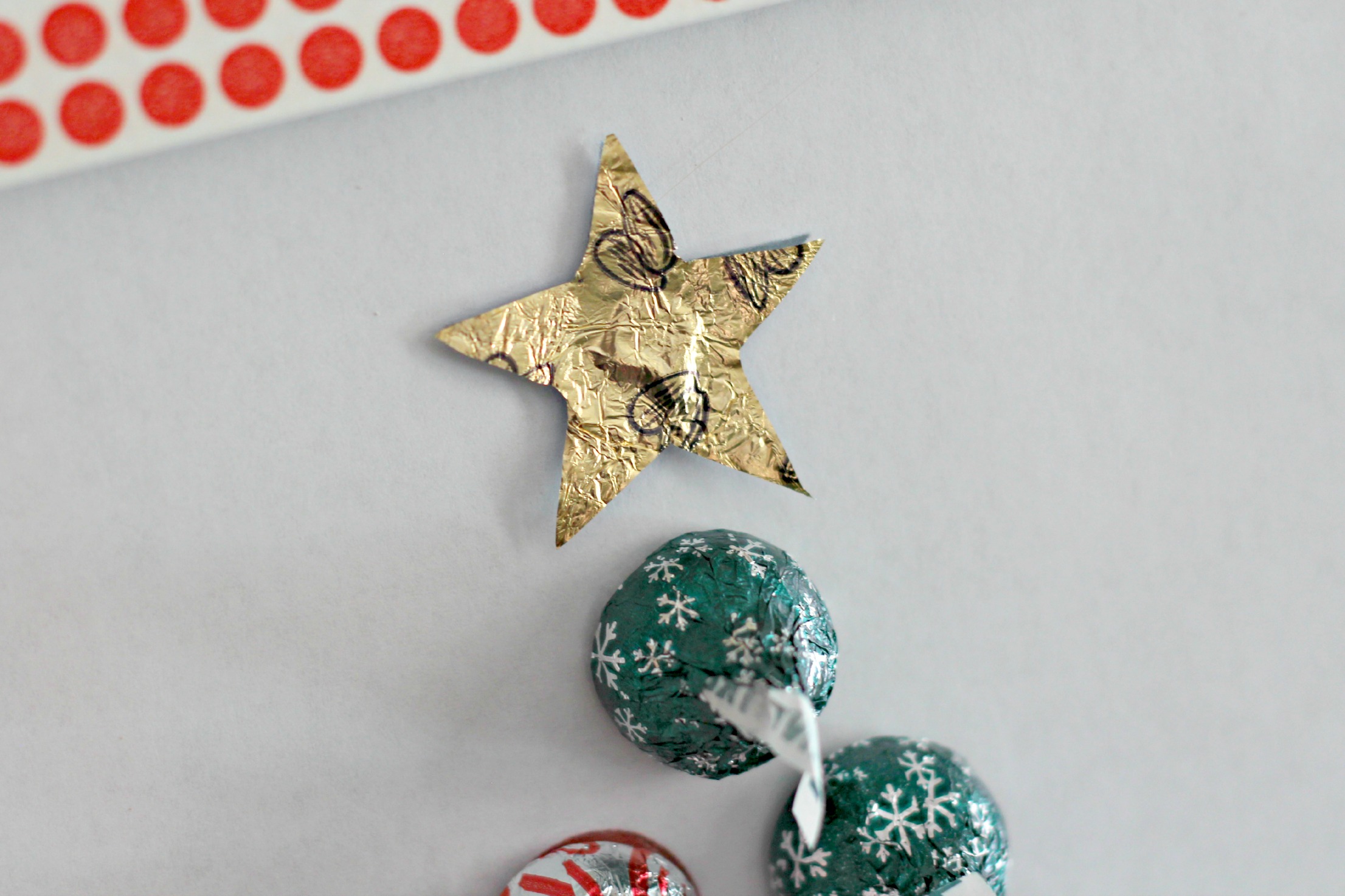 The countdowns have been so tempting sitting in our kitchen. Luckily we still have a big bowl of Hershey's Kisses chocolates to keep us from picking them off the countdown.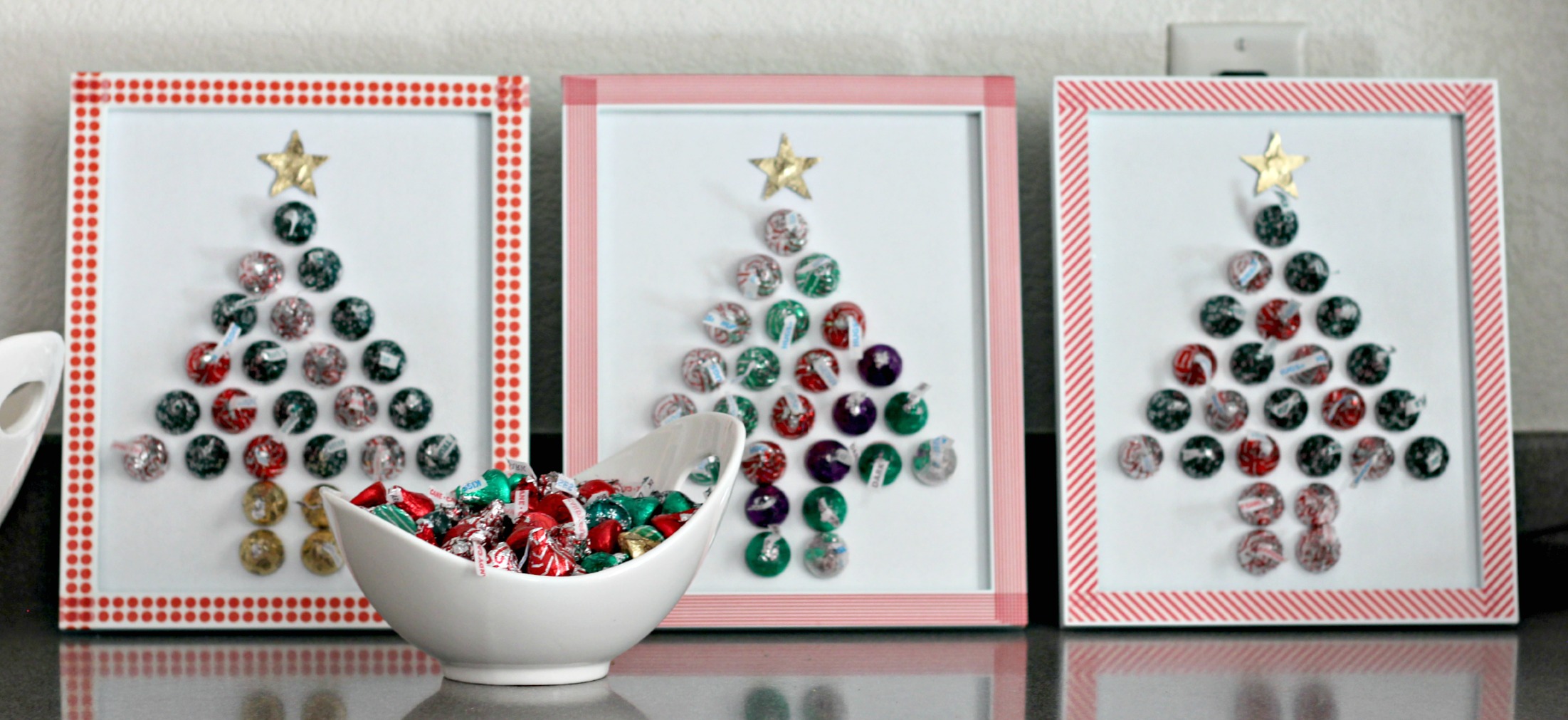 There is something so magical about the holidays and the anticipation leading up to that special day. This holiday season start #NewTraditions and build lasting memories with you family by crafting, decorating and gifting with Hershey's Kisses chocolates.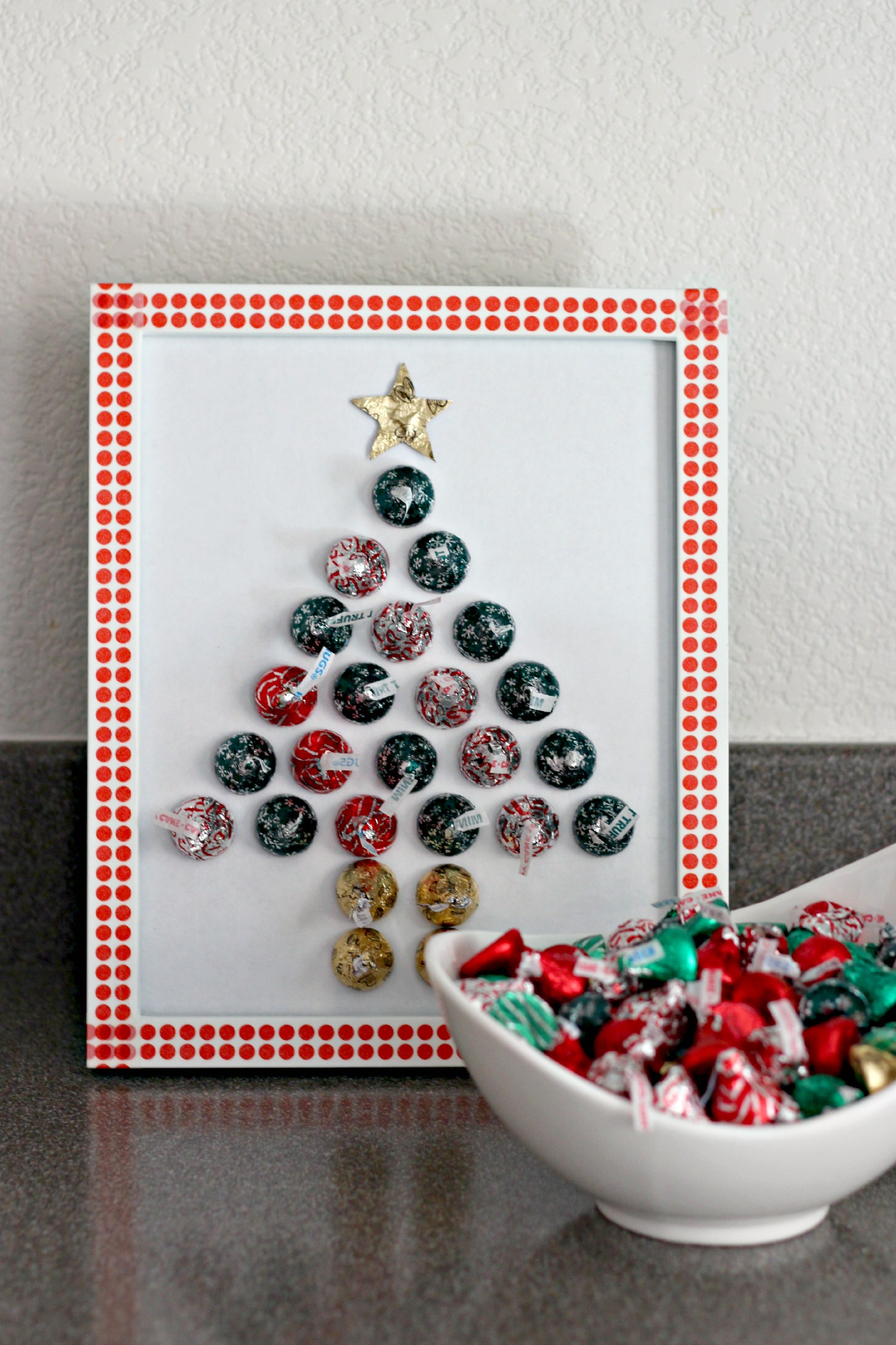 Enjoy the Season even more!