I love changing and decorating my mantel at least once a month, usually with each new holiday or season, sometimes just because I'm bored of it. So, of course I chose to share my Red and Black Christmas Wonder Mantel with you today. It's a bit non-traditional and very glittery which makes it perfect for me. I'm so pleased with how it turned out and I hope you will be able to get a little inspiration from it.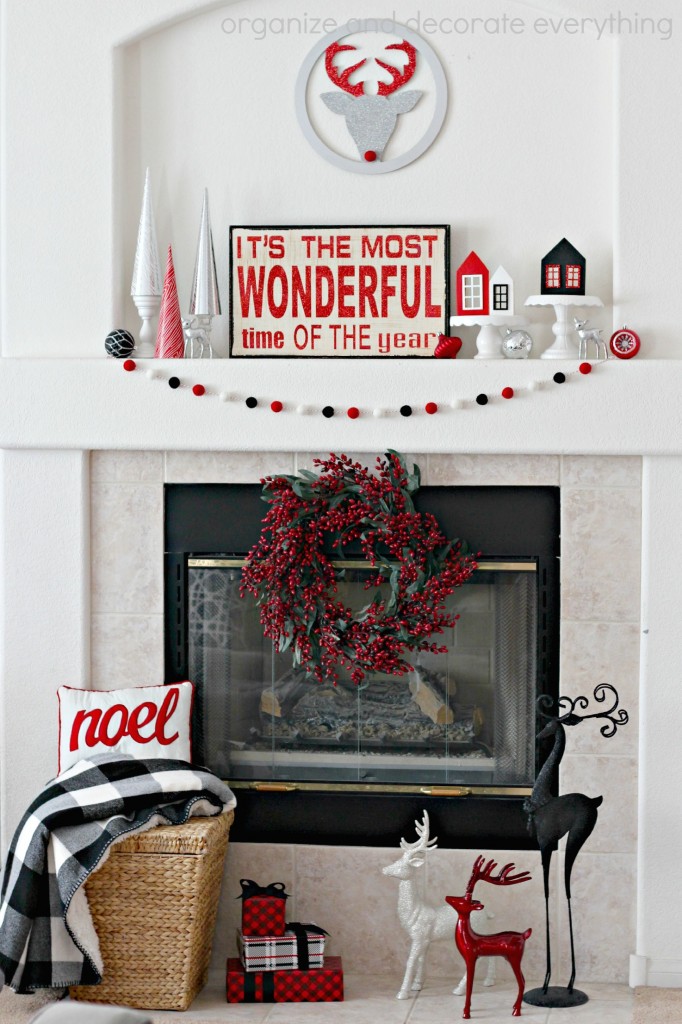 I usually choose my Christmas colors a year ahead of time. I can shop the after Christmas sales and get a good deal of stuff for a fraction of the cost. I also put all the decorations I will be using the next year in totes and label them with that year, it saves time going through all the totes (most of the time). I like to break down the mantel so you can see every detail, so here we go!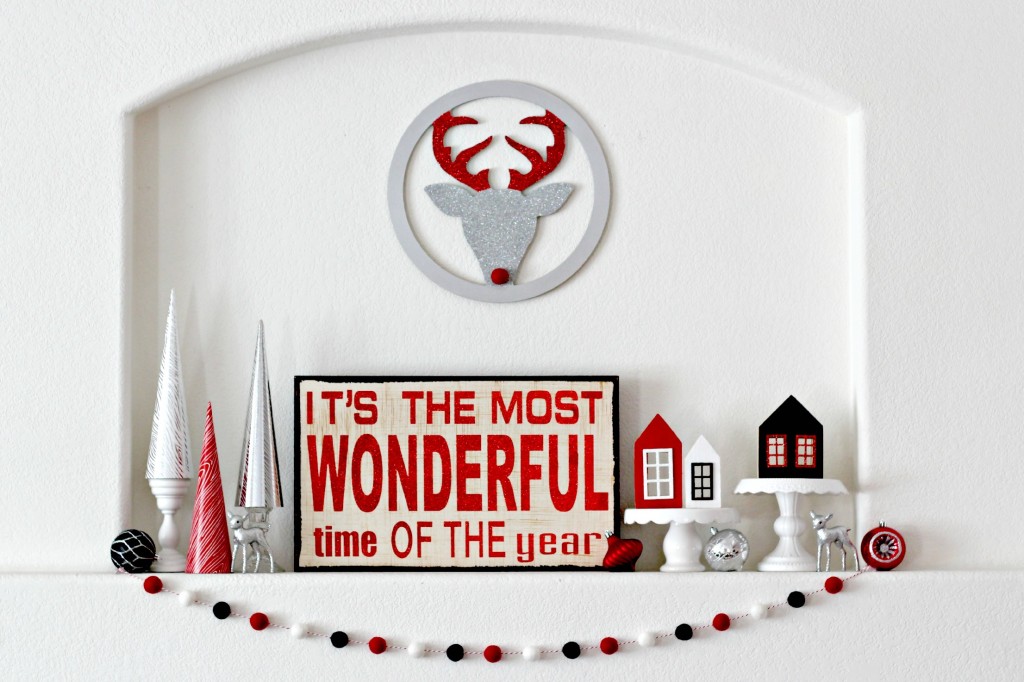 As you can tell I like pretty clean lines in my decorating. Whenever I see wood grain wrapping paper I can't pass it up. The papers were perfect for these tall trees. They're simple but have just the right amount of detail. You can get the full tutorial at Cone Shaped Christmas Trees. They come together really fast so you can make a whole forest if you'd like. I sat them on different sizes of candle sticks to vary the heights.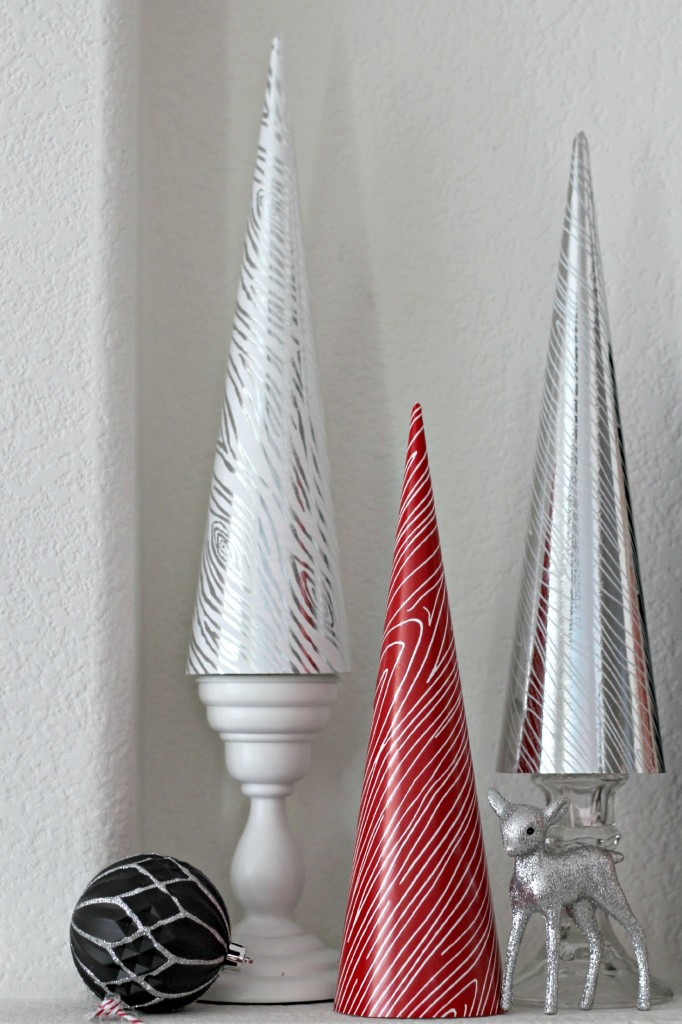 This sweet little deer is an ornament from Target. It just adds to all the other glitter on the mantel.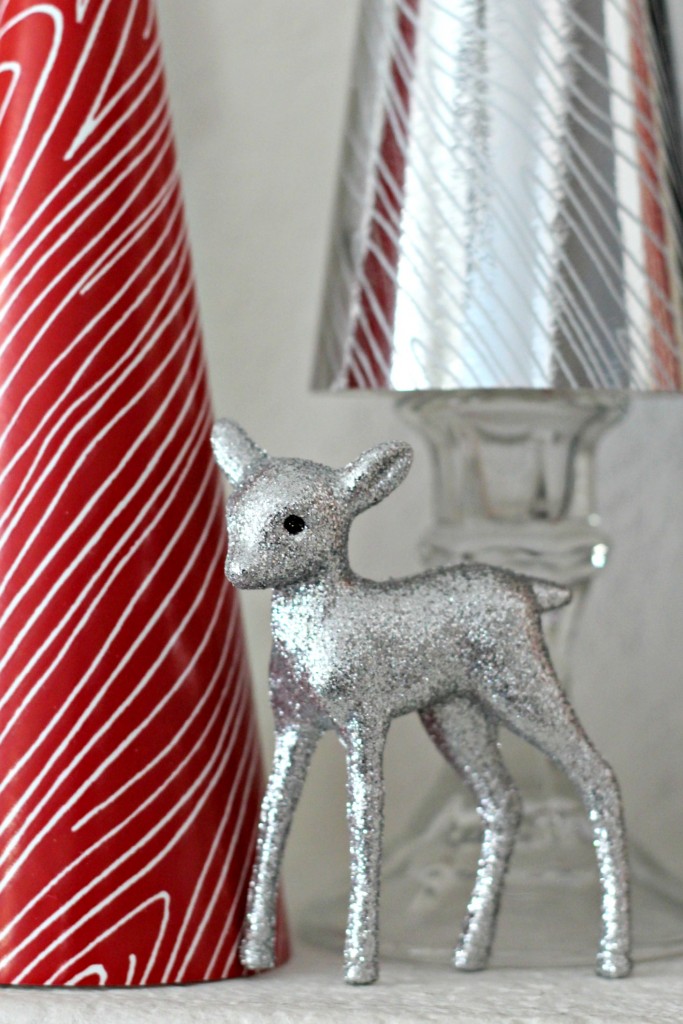 The sign is from Hobby Lobby. I love the texture look and also that the letters are glittered. Plus it really is the most wonderful time of the year and every time I look at the sign I start singing the song.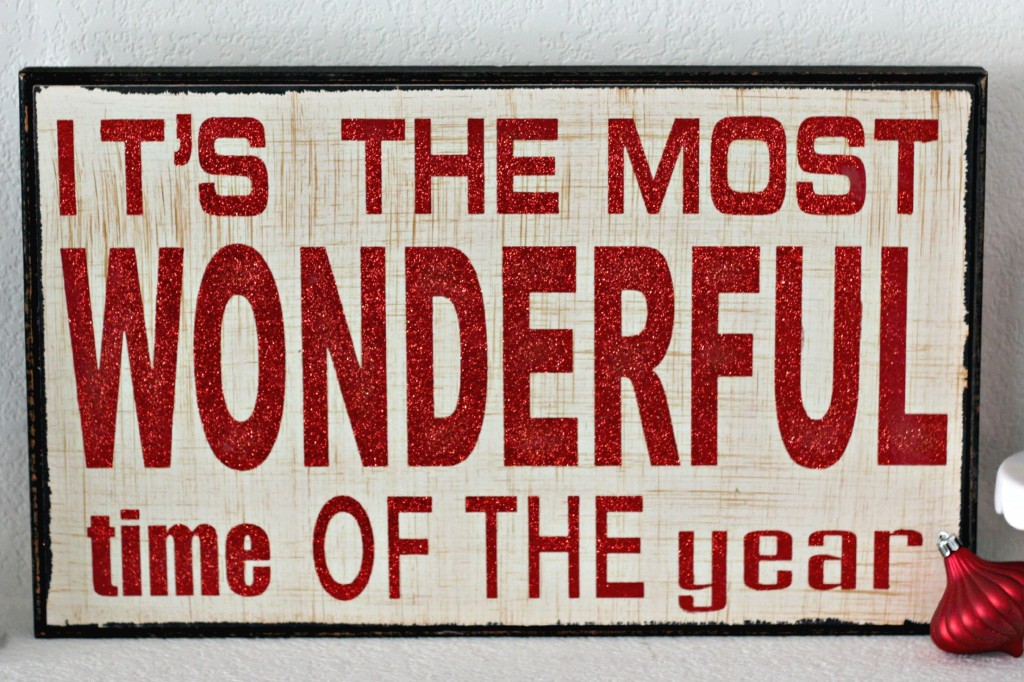 These little houses were the wrong color for the mantel so I simply painted them. I paint a lot of my decorations to change them to fit my color scheme at the time. I wonder how many coats of paint some of my decorations have on them. Use cake stands, candle sticks, or books to add height to your items.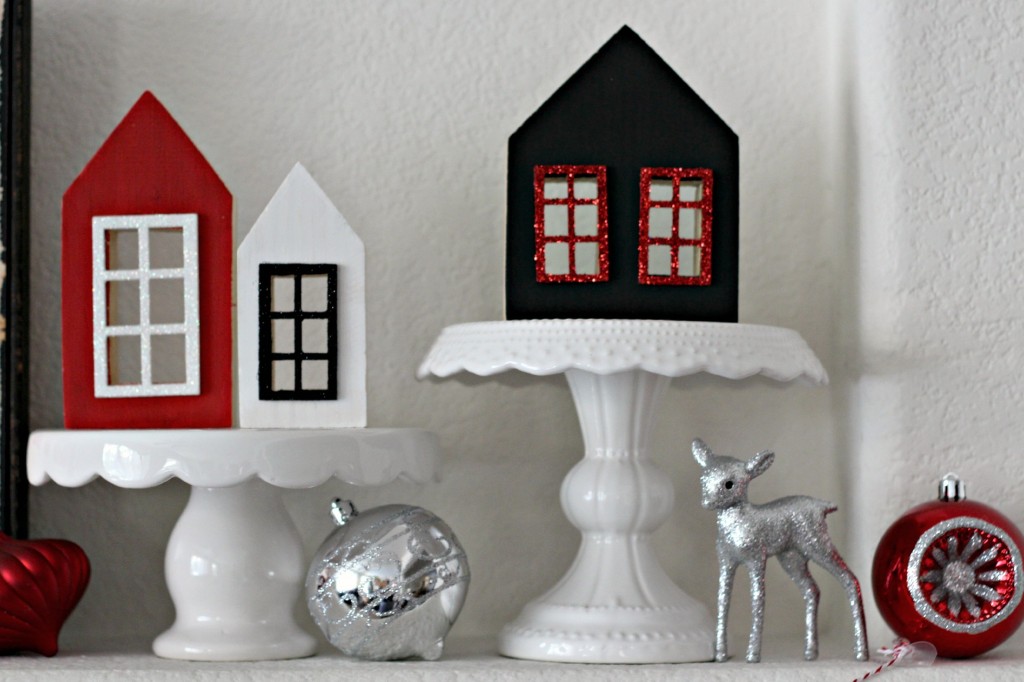 The windows were a little boring so I glittered them. It's simple to glitter any surface: paint mod podge or glue on the area then sprinkle glitter over the wet glue. Tap off the excess and place it back in the container. No more boring houses!
I bought this raw reindeer head at Michael's a few months ago and forgot I had it. I'm so glad I found it because it was perfect for the mantel. I painted the whole thing silver, then glittered the antlers red and the head silver. I hot glued a red felt ball on as a nose.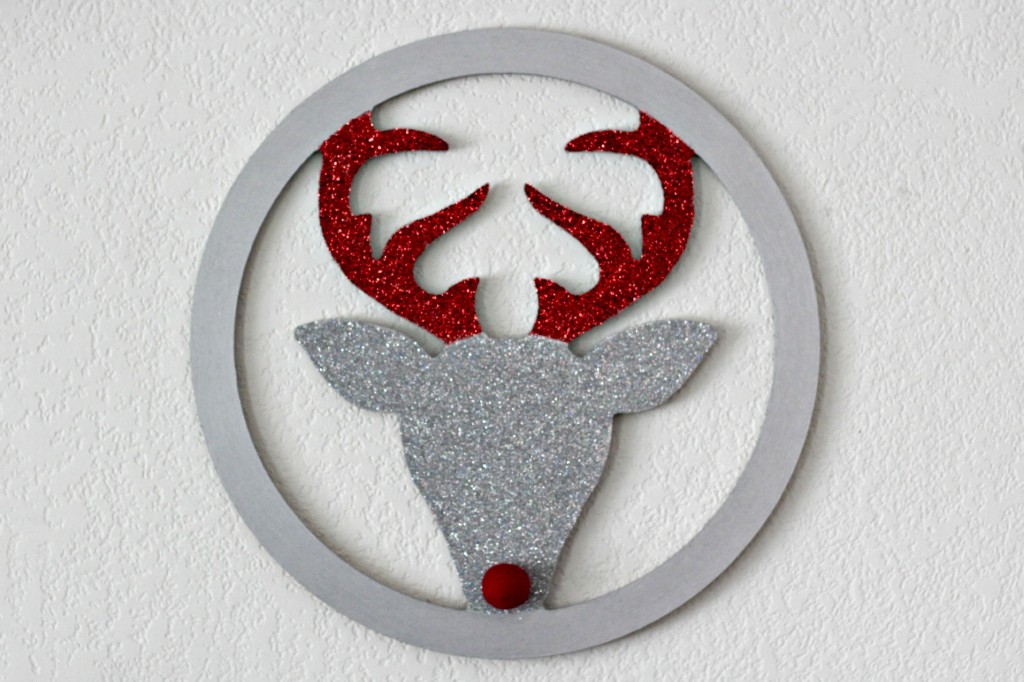 I strung red, black, and white felt balls on red bakers twine to make a simple garland. I have a few balls of each color left over so I have enough to make another small garland for my living room. You will need a large needle and jewelry pliers to pull the needle through the balls. It's pretty tough, but worth the effort because look how awesome it turned out.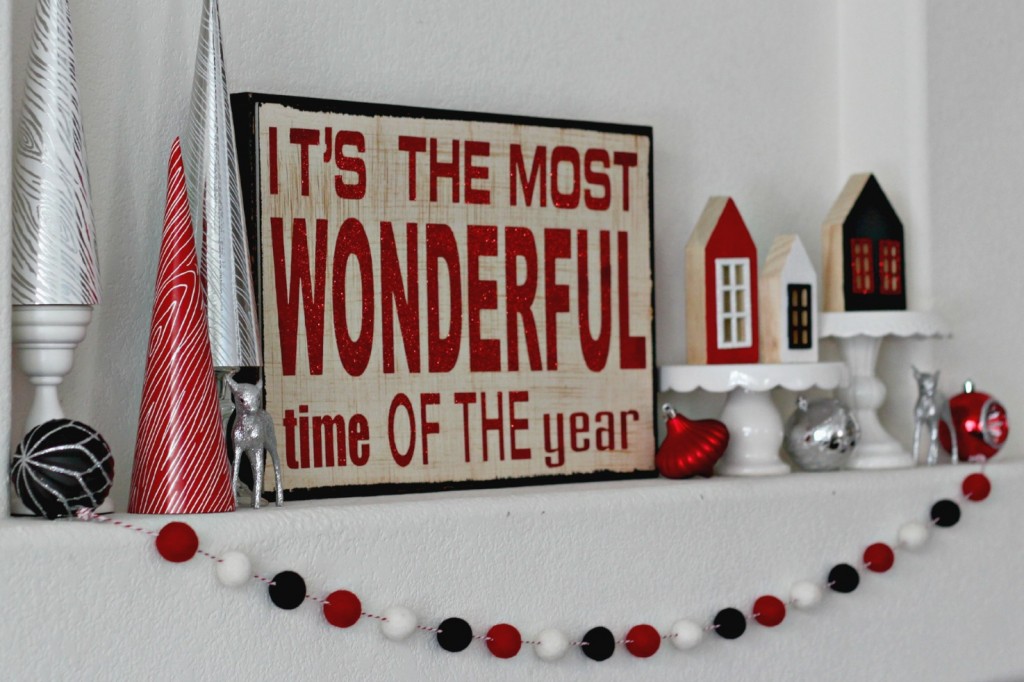 We keep blankets in this basket so we can get comfortable and warm while watching TV. This black and white one is so cozy and works perfect with my color scheme. The small pillow is from Target in the Dollar Spot. I purchase wrapping paper when it goes on sale after Christmas too. I love these patterns.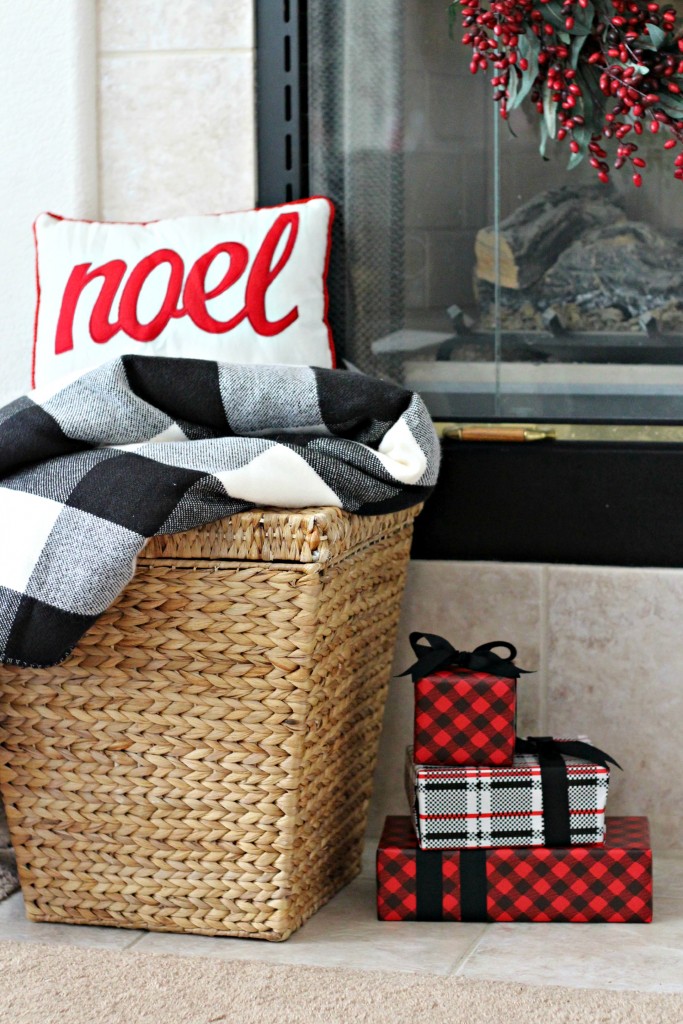 The tall black deer is from Hobby Lobby this year and the red and white deer are from Home Goods a few years ago. The black and white deer are glittered also.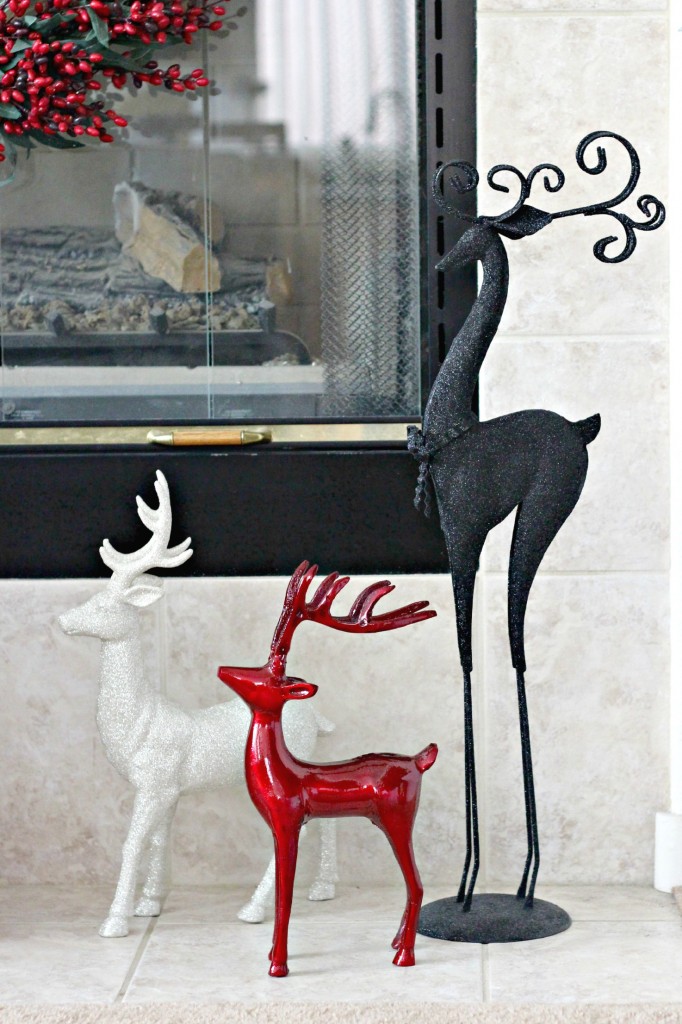 We are renting and our fireplace doesn't work so why not decorate in front of it? The wreath is attached to the fireplace with a command hook. I think I've had this wreath for 15 years and I still love it.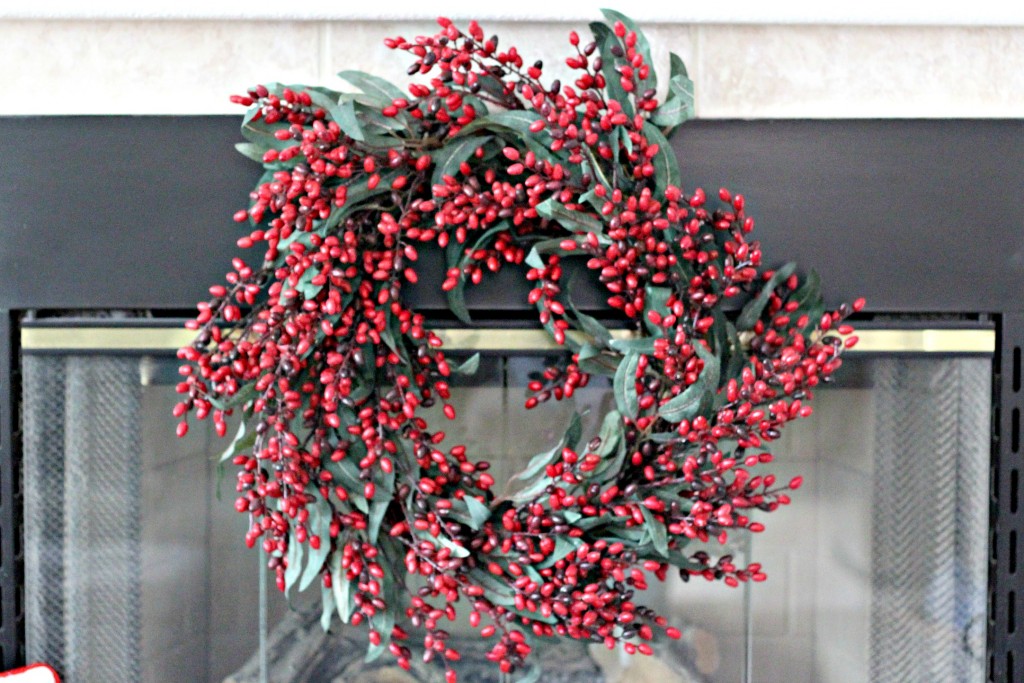 I don't usually decorate this part of the fireplace much but since it isn't working, why not?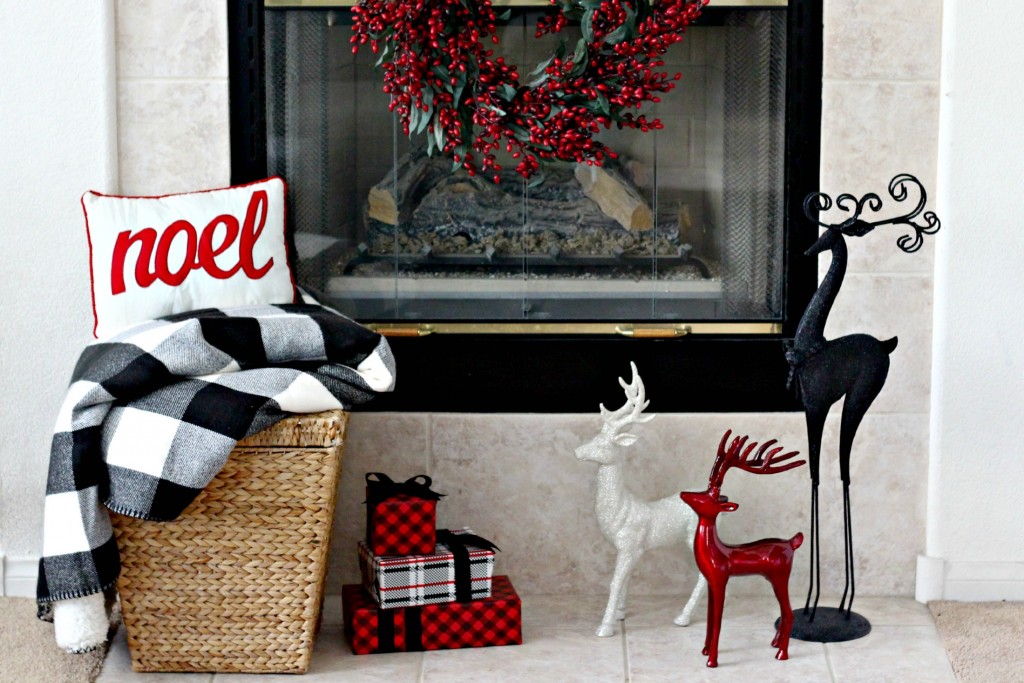 I finished decorating most of the house today and hope to have it posted Sunday or Monday so make sure to come back and see the whole house.